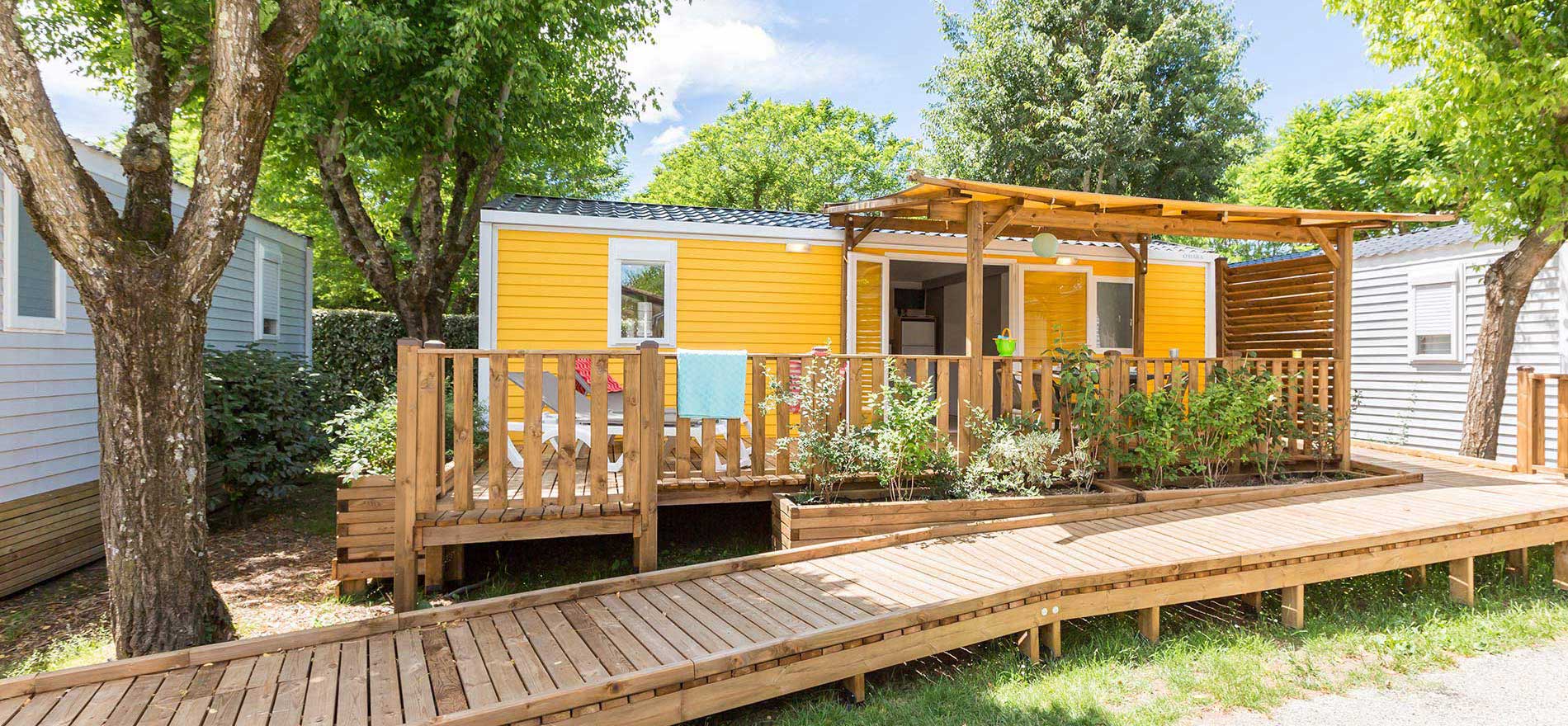 Holidays for everyone!
As everyone knows, here with Yelloh! Village, a warm welcome and cheerful conviviality are our two absolute priorities. But remember, when you lay claim to values like these, they have to apply to everyone, no exceptions allowed! The comfort and happiness of being on holiday have to be the same for all... including those with restricted mobility.
Camping

in a wheelchair
Absolutely, even in a wheelchair you have every right to adore camping. But organising a holiday when you're disabled, is not always as simple as it should be. You have to be certain to be able to reach the rental unit, to get around your accommodation comfortably, and use the bathroom and sanitary facilities with ease... Each movement means the design and fittings have to be adapted to suit, and let's face it, not every holiday rental is up to the job.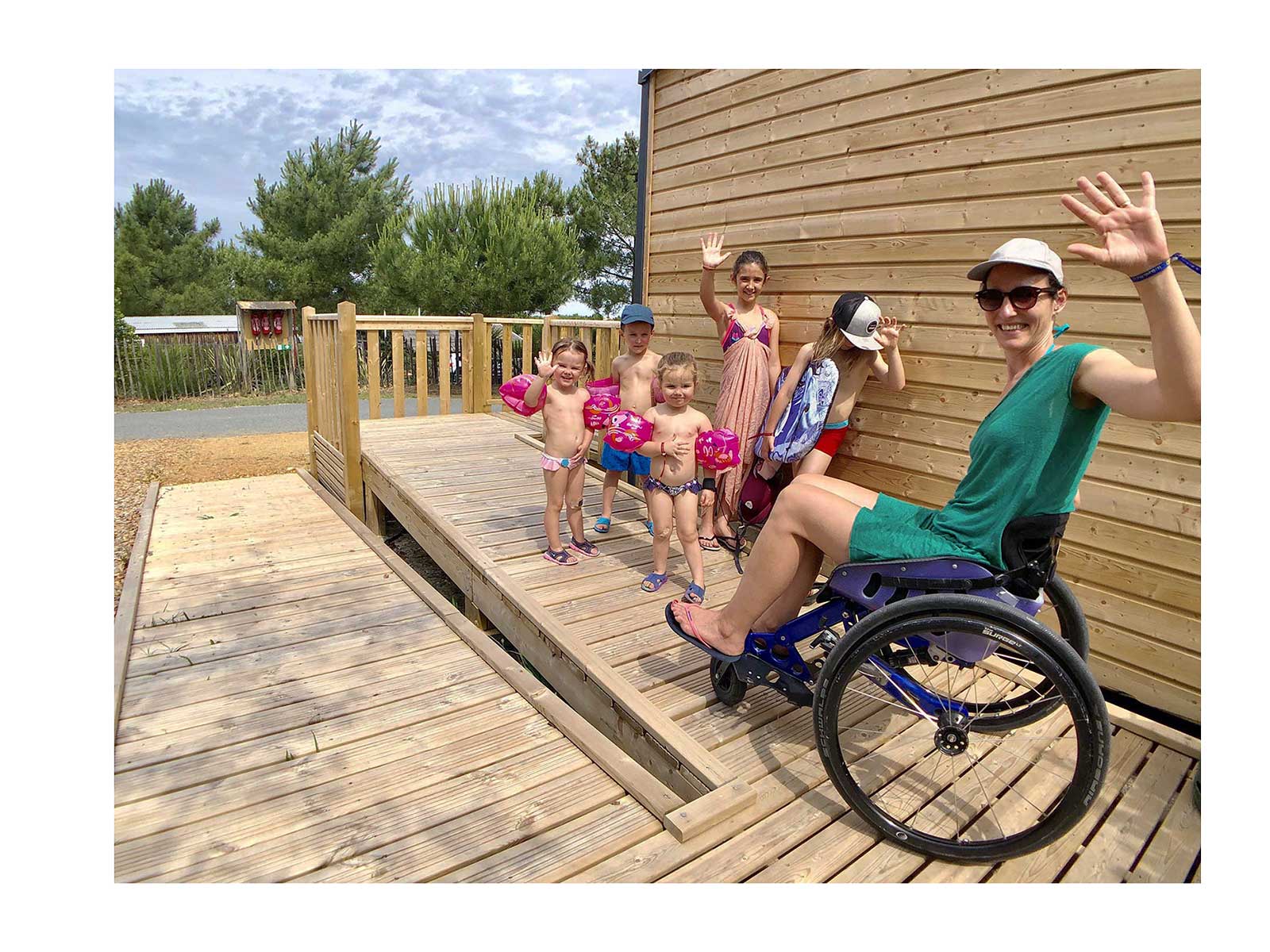 Initiatives certain to make you smile
Here at Yelloh! Village, we know that trying to find a holiday rental is something of a minefield when you have a disability, so we didn't hesitate to take a long hard look at the problem. Throughout the year we're constantly thinking about all the different ways to make life easier for ALL our holidaymakers... so it was perfectly obvious to us that this also included those who have difficulties in moving around. Out of the question to leave anyone unable to get away on holiday and come for a stay here with us, simply because they're in a wheelchair!
First priority for Yelloh! Village: to check that all the facilities at our campsites meet today's "disabled" standards.
Second commitment: to offer a varied product range that includes accommodation accessible to all. Some have been purpose-designed to ensure that anyone in a wheelchair will feel totally at home. The chalet doors and other openings are wide enough, the bathroom fittings adapted, the living areas well laid out and access ramps installed. You can even find a special system for access to the swimming pool. And, of course, all the wellness areas have also been designed to welcome everyone. 
A special environment, an unbeatable welcome
Sea or mountain? Lake or river? Now all you have to do is choose your favourite environment to spend your dream holiday... But as each of our campsites is located in a fabulous natural setting and in the heart of the most beautiful regions of France, Spain and Portugal, you're going to be spoilt for choice! And of course, whichever destination you choose, you'll find a warm welcome in each Yelloh! Village where caring staff are always ready to listen whatever your request. And if you have any suggestions on how to further improve our welcome for everyone and enable each to enjoy their perfect holiday, don't hesitate to let us know! 
×