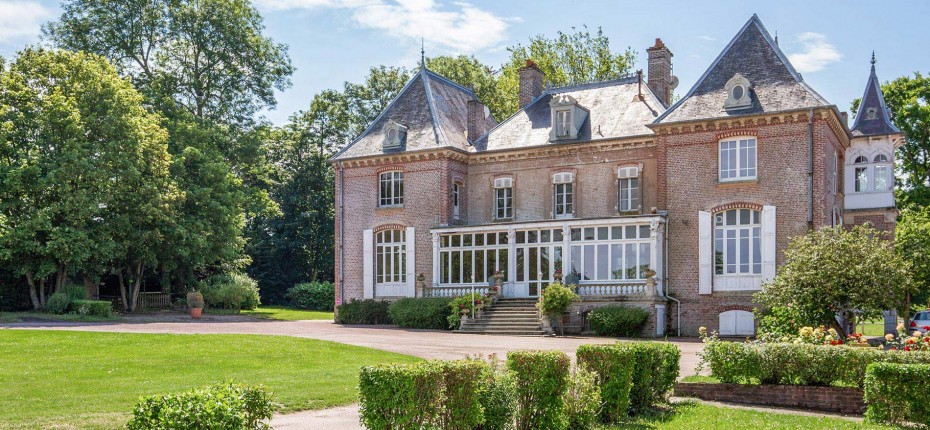 Château life
There is camping... and camping. Forget all the clichés and discover the best accommodation in the great outdoors, accommodation that is delightfully quirky, truly luxurious and seriously elegant. Welcome to glamping!
A majestic setting
Have you tried glamping? This is camping with extra glamour, a lot of extra glamour, and all the high-end quality that goes with it. Imagine a sumptuous estate, a vast domain covering several tens of hectares. Right in the middle, a château or a manor house, majestic and steeped in history. And it goes without saying that there is also a park, lush with trees and flowers, an unspoilt view over a little stretch of sea or natural lakes... the scene is set. Close your eyes and imagine yourself there.
In an atmosphere as serene as it is restful, you'll live a totally unique moment as you discover the history of the spot and enjoy all its delights (and there are a lot of them to enjoy!). An immersion in such fabulous heritage is offered by those Yelloh! Village campsites that play the card of the ultra-chic. But you can rest assured that the beauty of the property always goes hand-in-hand with the convivial, family side of camping. That all-important sense of hospitality, that warm welcome with a friendly smile, have not been forgotten!
Château du camping l'océan breton

balade en vélo au camping l'océan breton
Accommodation with every comfort
As you'll be able to see, camping has somewhat changed its style. With the Yelloh! Village châteaux and manor houses, you'll find all the comfort of a night in a hotel... set in a glorious natural environment in the great outdoors. Delightful cottages, a cosy interior and impeccable exterior... you're going to feel so good.
And with all the advantages, your stay will be nothing if not royal: Wi-Fi, top-of-the-range bedding, end-of-stay cleaning included and beds already made before you arrive. Come and enjoy the château life!
A paradise for the kids
A setting like that is a dream come true for every age. Just imagine it... sleeping in the park of a château or noble manor house: the absolute dream for every little prince and princess.
And of course, at an extraordinary campsite like this all the equipment is of the same royal standard. Not just the playgrounds and activities for the youngest, the shows and fancy dress evenings, but also those more unusual activities such as go-kart racing and fishing competitions. And if you look carefully, you'll even be able to find absolutely fabulous tree-top trails and water parks with covered swimming pool, waterslides and relaxation pools... Welcome to your château!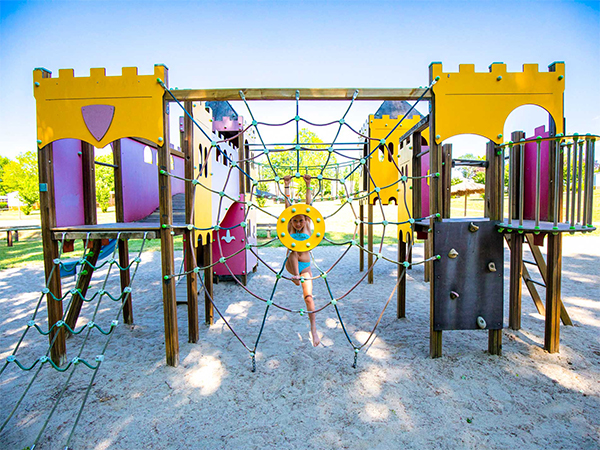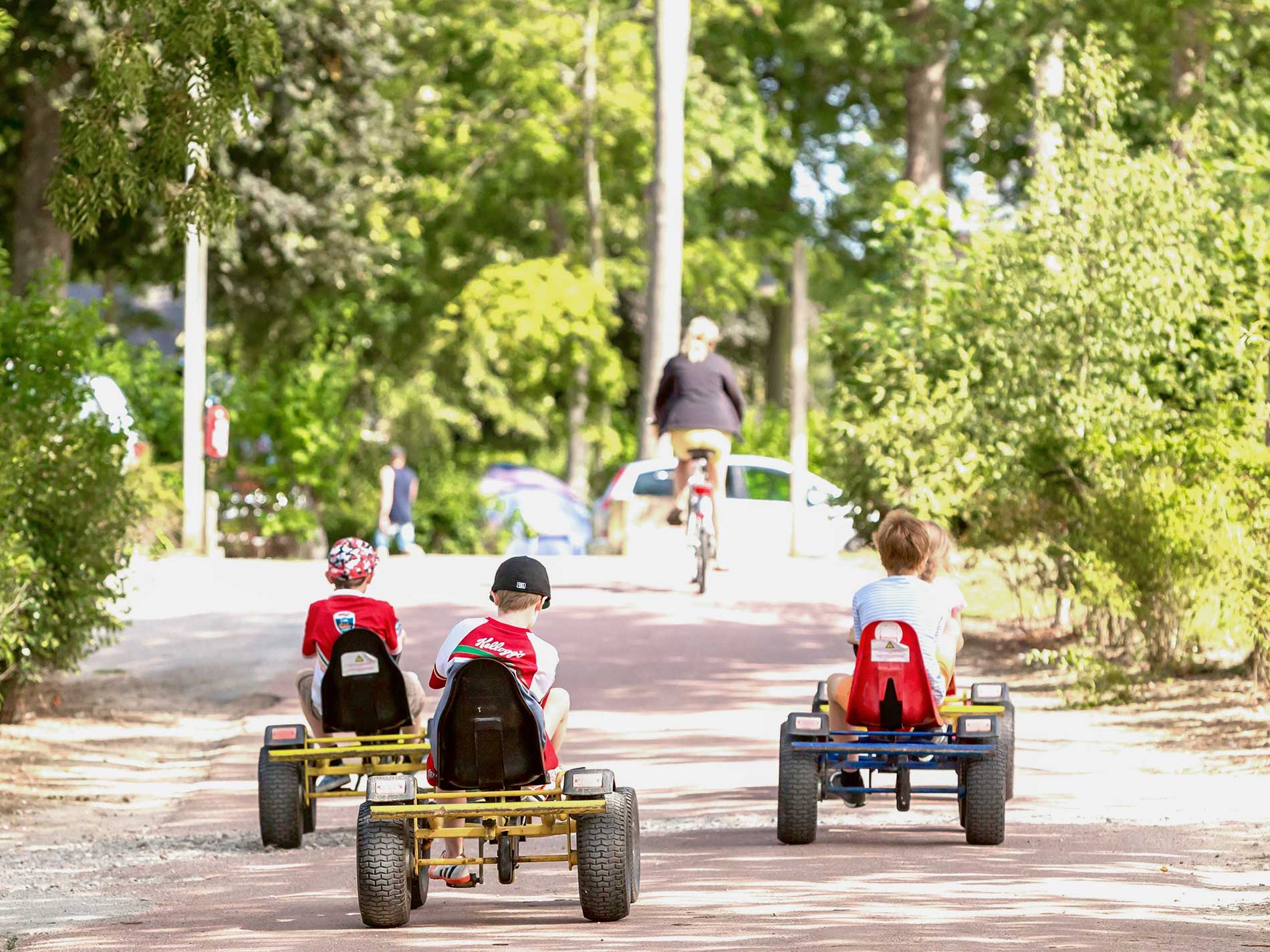 ×