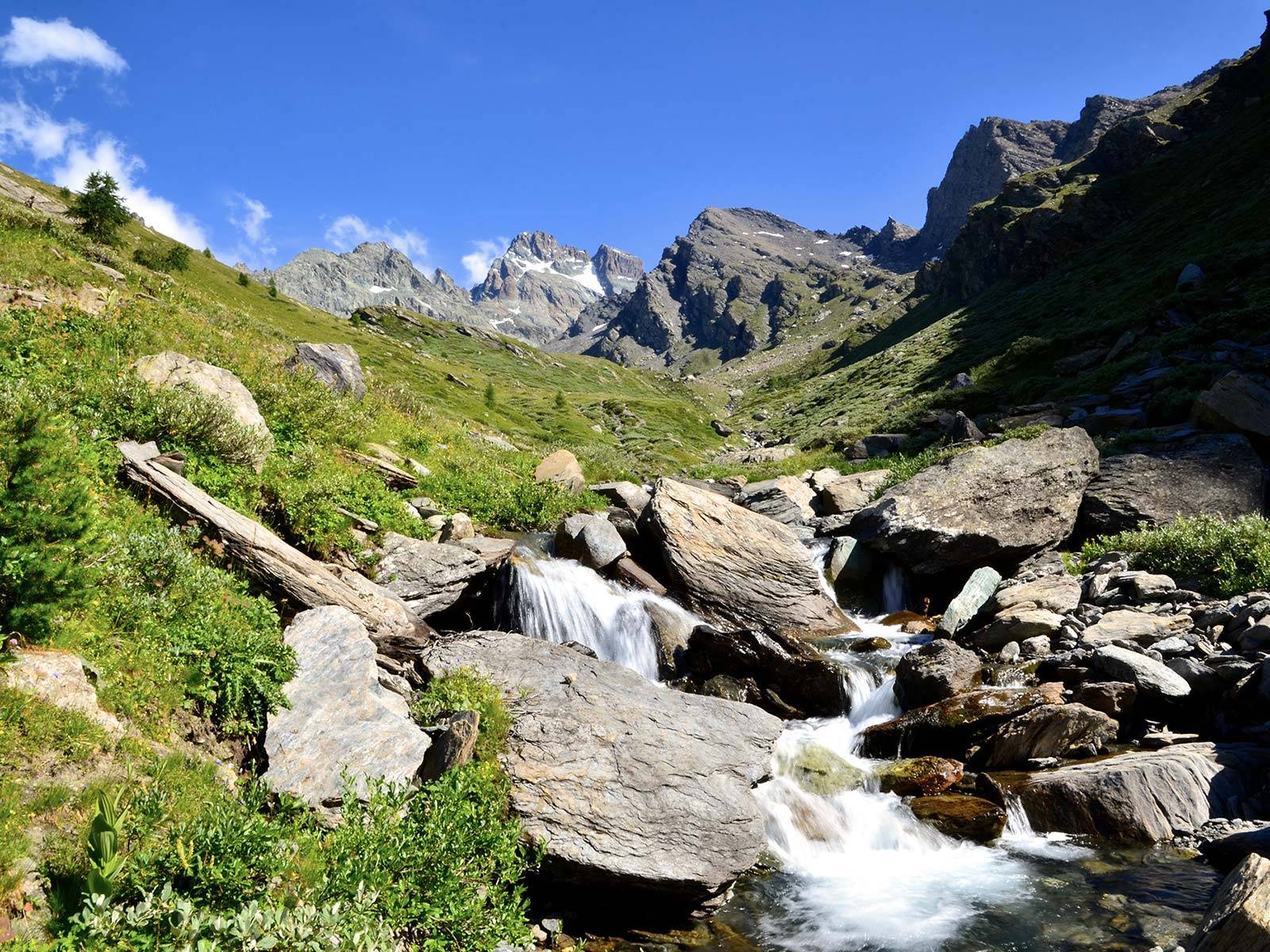 Camping in the french Alps
For people who enjoy the mountains and mountain sports, camping in the Alps can be enjoyed in total comfort in both summer and winter
Staying in the Alps in winter
During winter, the mountains and the Alps are the destination of choice. There's really nothing more exhilarating than going fast down the slopes whilst enjoying the peace of the mountains. Staying in a chalet with all the mod cons on a campsite this winter is now possible at our campsite, located at the foot of the pistes of the resort of Saint Jean Montclar, in the Alps of Haute Provence! Spacious and timber-built, our chalets are perfectly suited for winter, with strengthened insulation and heating in all the rooms. And after a long day's skiing, you'll love relaxing in our wellness areas with spa, sauna and hammam.
Camping in the Alps in summer
The mountains are also the perfect destination for your summer holiday with the family. So while the beaches are overrun with tourists and space beside the water is at a premium, why not go for a summer holiday in the mountains? This means you'll be able to recharge those batteries far from the hubbub and enjoy your time with the family in peace. So come and enjoy some real fresh air in the Alps this summer, and take advantage of the various hiking options and activities available in the heart of some truly breathtaking scenery!
And on top of this, when you come and stay in our campsites in the Alps, you're also setting off to discover some of France's loveliest locations. In the town of Autrans, Rhône-Alpes, you'll be staying right in the heart of the Parc Naturel du Vercors, which is steeped in history, and, further south, you'll be able to enjoy the mountains beneath the sunshine of Provence in our campsite in the department of Les Alpes de Haute Provence.
Smile, we're searching for the very best for your holiday
Open from 23/12/2023 to 10/03/2024
Open from 17/05/2024 to 01/09/2024
Smile, we're searching for the very best for your holiday
Open from 06/05/2024 to 08/09/2024
Other availability
Campsites closed during this period
×