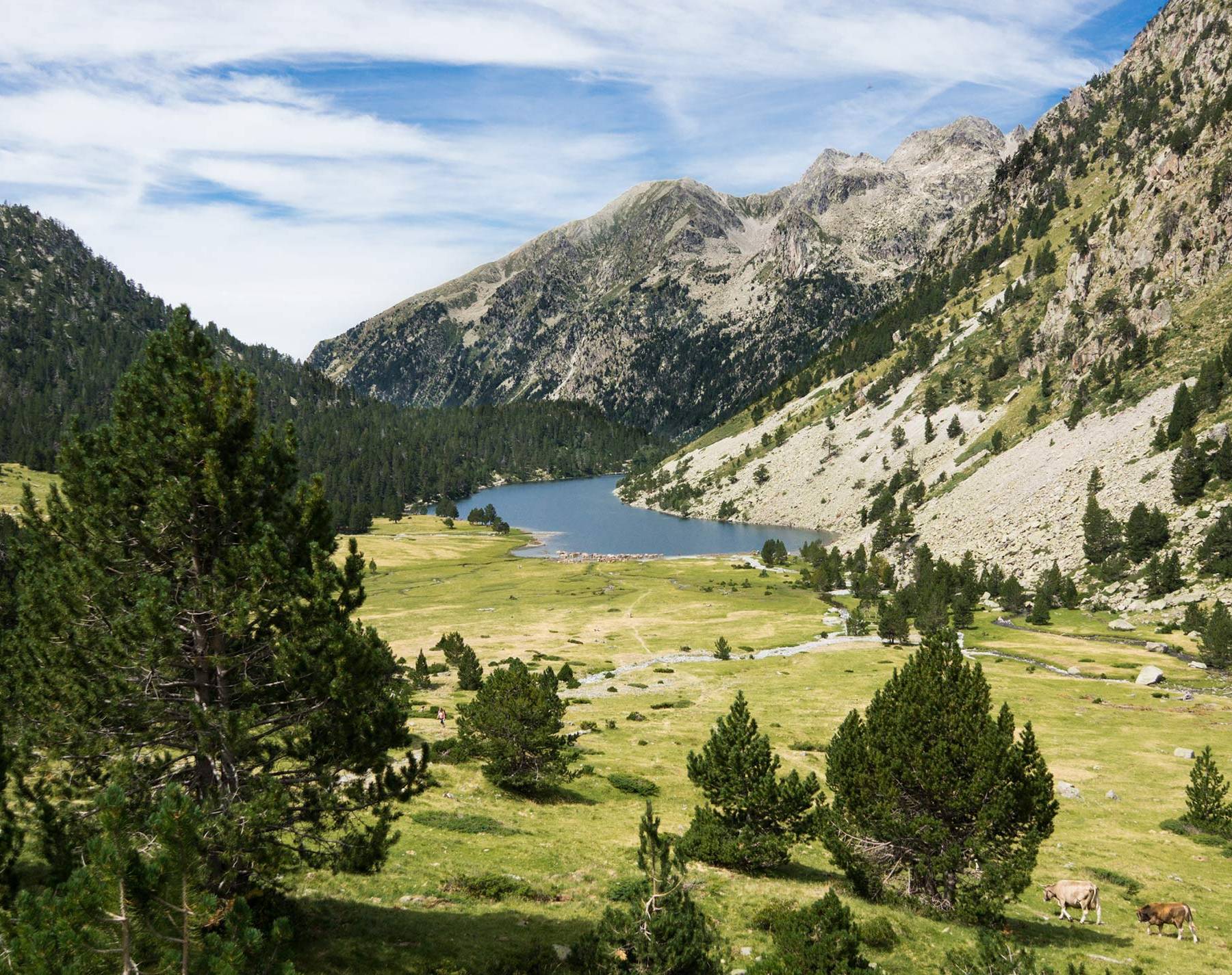 Camping near the Pyrenees
Come and enjoy a real countryside holiday when you stay in our Yelloh! Village campsites in the Pyrenees.
Camping Pyrenees
Fancy the idea of recharging those batteries on holiday, of unwinding from all the worries you've accumulated through the year? Well there's nothing like a holiday in the peaceful mountains for dealing with that! Right in the heart of the Pyrenees, come and discover our Yelloh! Village campsites, for holidays filled with tranquillity and outdoor activities. If you're looking for fresh air, exciting sports activities, peace & quiet or countryside, you've got the lot in the Pyrenees!
And in winter, of course, you should take advantage of all the winter sports resorts, including Font-Romeu, Puigmal and Eyne, for enjoying the delights of downhill and cross-country skiing. In summer, all of its hiking circuits make the Pyrenees the perfect destination for countryside lovers. On foot or by mountain bike, you'll be able to meander down the various paths and soak up the beautiful mountain scenery, with high-altitude lakes and hot water springs. Whitewater enthusiasts, meanwhile, will just love summertime in the Pyrenees! With canoeing and kayaking, rafting and canyoning, you'll be overwhelmed by choice. And for people who don't mind heights, why not go for a spot of climbing, via ferrata or adventure tree-climbing?
You'll soon see that in both winter and summer, you're never going to get bored on holiday in the Pyrenees!
Smile, we're searching for the very best for your holiday
Open from 01/03/2024 to 08/12/2024
Smile, we're searching for the very best for your holiday
Open from 26/04/2024 to 29/09/2024
Smile, we're searching for the very best for your holiday
Open from 26/04/2024 to 15/09/2024
Smile, we're searching for the very best for your holiday
Open from 05/04/2024 to 29/09/2024
Other availability
Campsites closed during this period
×