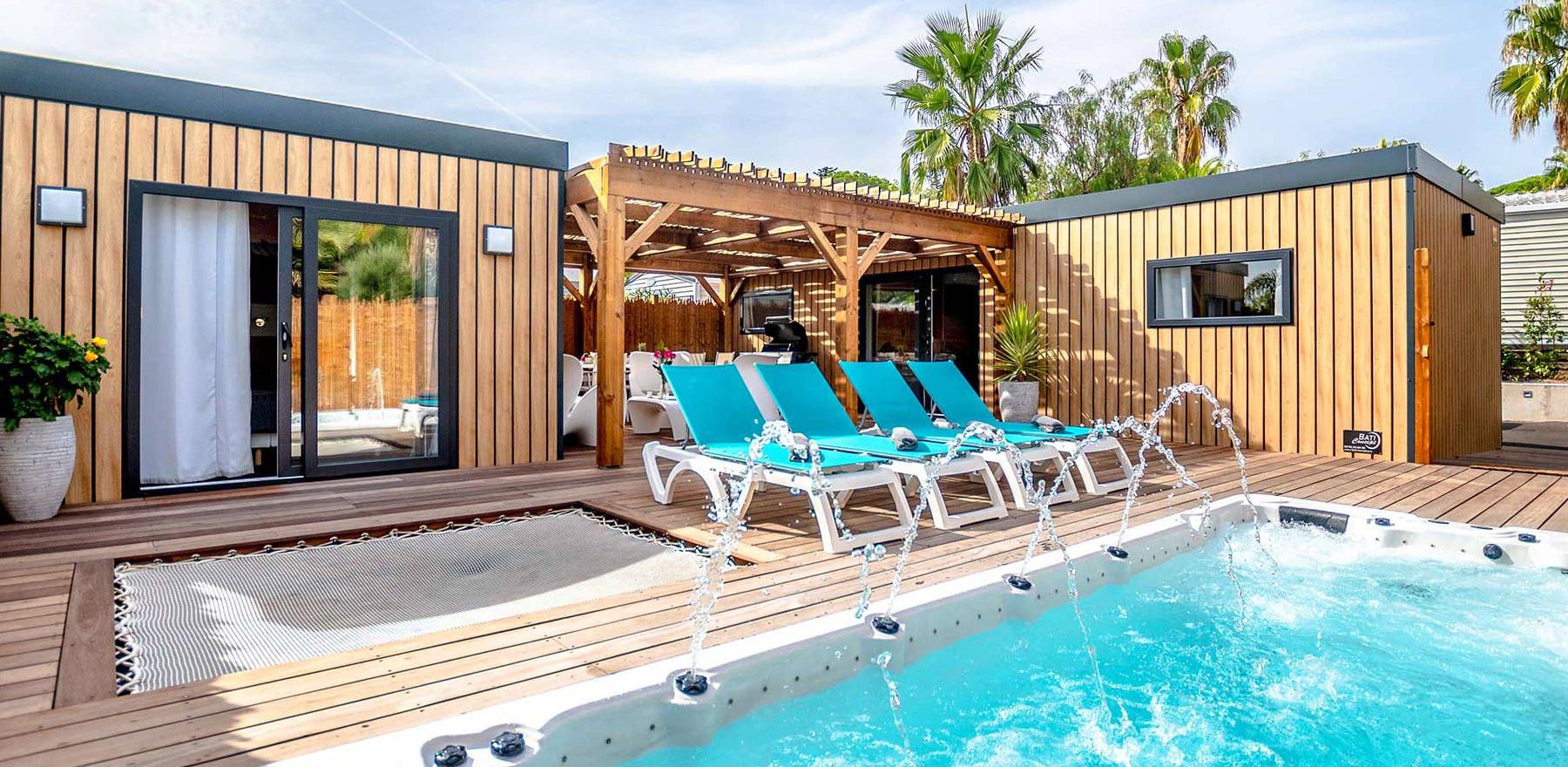 Compare our accommodation in the flick of an eye
Find out about our range of rental accommodation, tent and pitch options, and compare comfort levels.
Because we want to simplify things for you when it comes to finding out about our accommodation options, and the one you will choose for your stay, here is a table for comparing all of our rental options, tents and pitches. Our accommodation is classified using a comfort level which goes from 1 flower accommodation to Premium accommodation.Whatever its comfort level, each accommodation option meets quality criteria to make sure your holiday is as pleasant as possible.
×