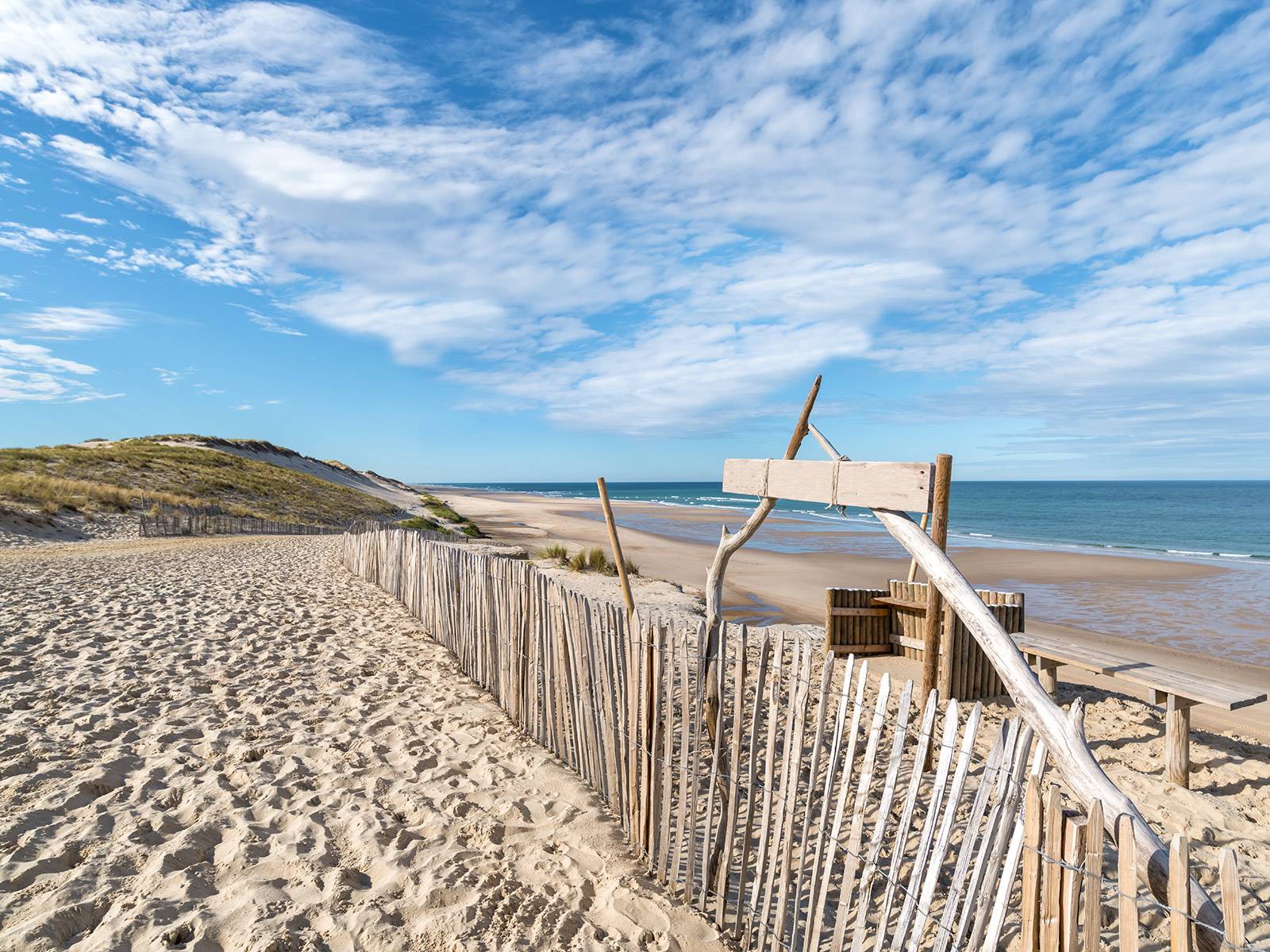 Camping Vensac
Right in the heart of the Médoc Atlantique, a delightful village is waiting to welcome you: Vensac. You won't be able to help falling under the charm of this unspoilt natural spot, so make the most of it to discover all its culture and exceptional places.
Your search results: 3 Campsites
The Yelloh! Village campsites nearby
Do you know Vensac? We've aroused your curiosity! Perfect! Now, we're going to give you just some of the reasons why you should stop off in this little place so full of character. A small wine-growing village in the Gironde, Nouvelle-Aquitaine, Vensac lies in the northern Médoc, not far from Queyrac, Valeyrac and Soulac-sur-Mer. You'll be able to enjoy the Atlantic Ocean and its beaches of soft fine sand, the Gascony state forest and plenty of culture. Between sea, nature and history, a vast choice of activities await you.
Did you know? A surprising custom is held each summer in the village of Vensac. Large life-size dolls known as Mounaques take up position throughout the village. The custom began back in 2001, when two locals made dolls in effigy of the other villagers. Since then it has become an annual tradition, with villagers competing to make the most beautiful dolls, based on a different theme each year. Prepare to be surprised!
On your programme? Of course you'd like to know all the activities to enjoy with the family, and you'll have plenty to choose from. For something original and fun, we definitely recommend a visit to the Moulin de Vensac. Built in the 19th century this working windmill still makes flour today. You can even create your very own flour and take a bag home with you, a great activity for all the family! And nature-lovers will definitely be smiling as they discover the remarkable flora and fauna, a fabulous mix between coastal landscapes, vineyards and forests. The superb range of scenery and colours never fails to delight, and is ideal for exploring on foot or by bike. Any wine-lovers out there? Yes? In that case you've come to the right place. Head off to explore the vineyards of the Médoc, where you can visit, taste and stroll through the vines. What better! So it's decided, you're off for a holiday in Vensac?
×