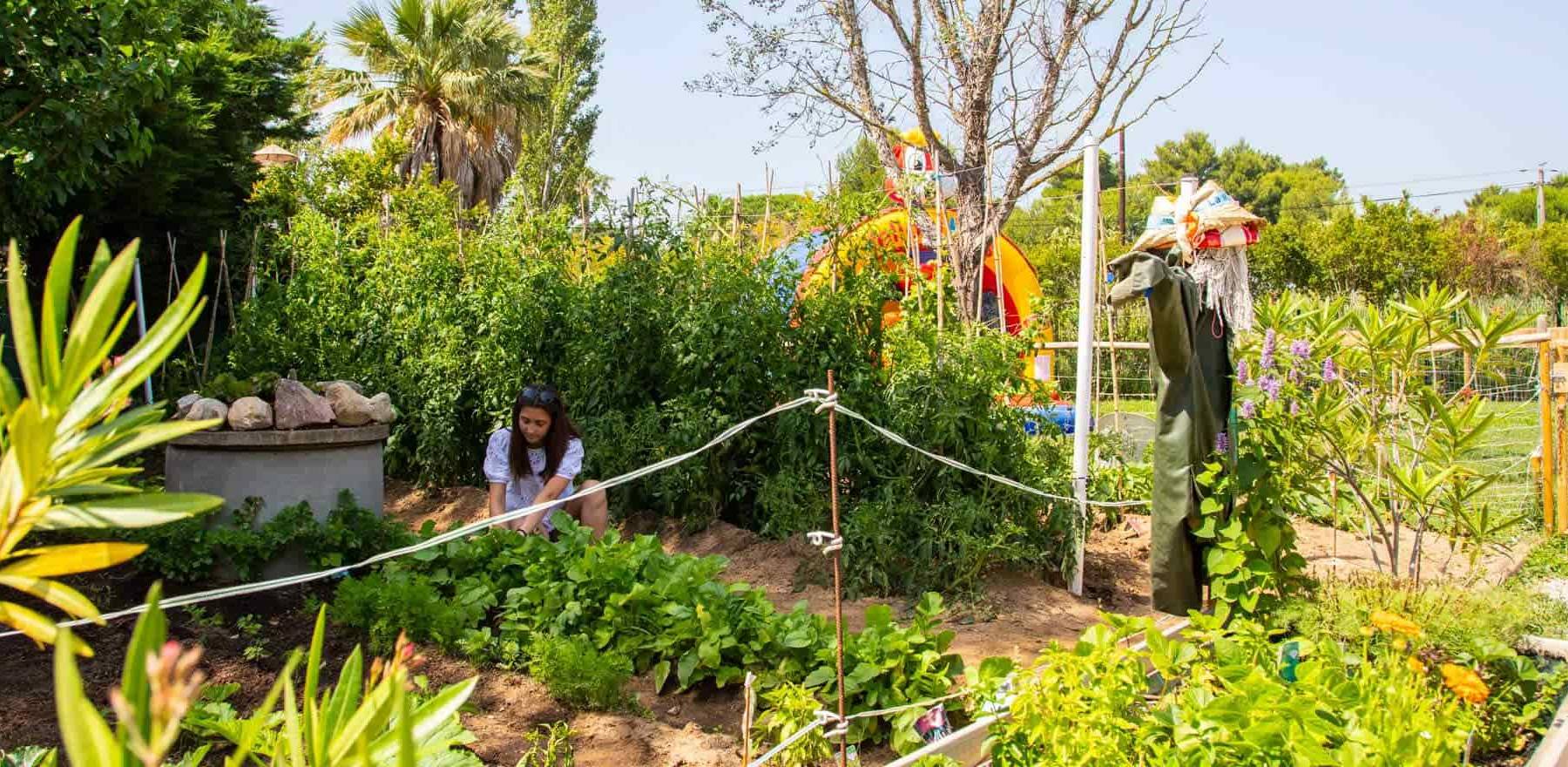 The environment: a major priority for our Yelloh! Village campsites
To really make the most of our glorious nature, the Yelloh! Village campsites are committed to respecting the environment. Our holiday-villages are situated in a landscaped setting and blend harmoniously into the scenery which, as we're sure you'll agree, makes them all the more attractive. But they go much further than that. Waste-sorting, compost, vegetable garden, exploring and enhancing the natural environment... So many simple little actions that such a big difference. 
Yelloh! Actions
Raising awareness among our customers is also an important part of the charter that all camping Yelloh! Village have to apply. So as to increase its commitment to a sustainable development policy, the group has set up Yelloh! Actions. These are designed for our customers, and cover the behavioural reflexes that should be used on a day-to-day basis so as to be more environmentally friendly.
A cartoon showing the Yellito mascot is shown in the bathrooms of the different accommodation options and in the bathroom facilities of every camping Yelloh! Village. These are intended to raise awareness among customers with regard to environmentally friendly behaviour. Yelloh! Village knows that even the smallest things we do every day are vital for preserving our planet.
Landscaped campsites and perfectly integrated accommodation
The various Yelloh! Village are set in the heart of some of the most beautiful regions of France, Spain and Portugal, and are surrounded by breathtaking scenery and exceptional countryside. We are aware of the opportunity this represents, and we endeavour, with all the means at our disposal, to maintain this natural area intact for future generations of holidaymakers.
All Yelloh! Village therefore attach special importance to fitting properly into the landscape, and to leaving as little footprint as possible on its sites. Special consideration is given to accommodation: from the solid timber chalets, in which you can see the reflections of all the various colours of the Pyrenees, to the fishermen's huts next to the ocean, Yelloh! accommodation always blends into the surrounding landscape.
The Yelloh! Village have therefore been particularly careful when it came to making sure that their rental accommodation areas fitted perfectly with their environment.
Our labels
Since the very beginning, respect for the environment has been a principal consideration for Yelloh! Village. Committed to eco-friendly policies that encourage conservation, caring for the environment and developing a greener and more sustainable tourism, the Yelloh! Village campsites clearly stand out.
Our campsites awarded the EU Ecolabel:
Our campsites awarded the Green Key eco-label: 
In the campsites
Waste management
Waste recycling policies are in place so that your ecological footprint is as small as possible, even while you're on holiday! So the Yelloh! Village - Les Grands Pins has installed a reprocessing and recycling system for other waste (batteries, printer cartridges etc.)
Managing energy sources
For a long time, Yelloh! Village has been committed to tackling wasting energy sources in all its campsites.
The heat pumps and solar panels at Yelloh! Village - L'Océan Breton and Yelloh! Village - Les Mouettes supply holidaymakers with hot water for bathrooms and for the aquatic parks!
Water in campsites
Water is an increasingly rare and precious resource, and we devote a great deal of attention to it here at Yelloh! Village. Various processes have been set up to this end: the Yelloh! Village - Le Sérignan Plage , for example, collects waste water from bathrooms for watering its green areas.
×