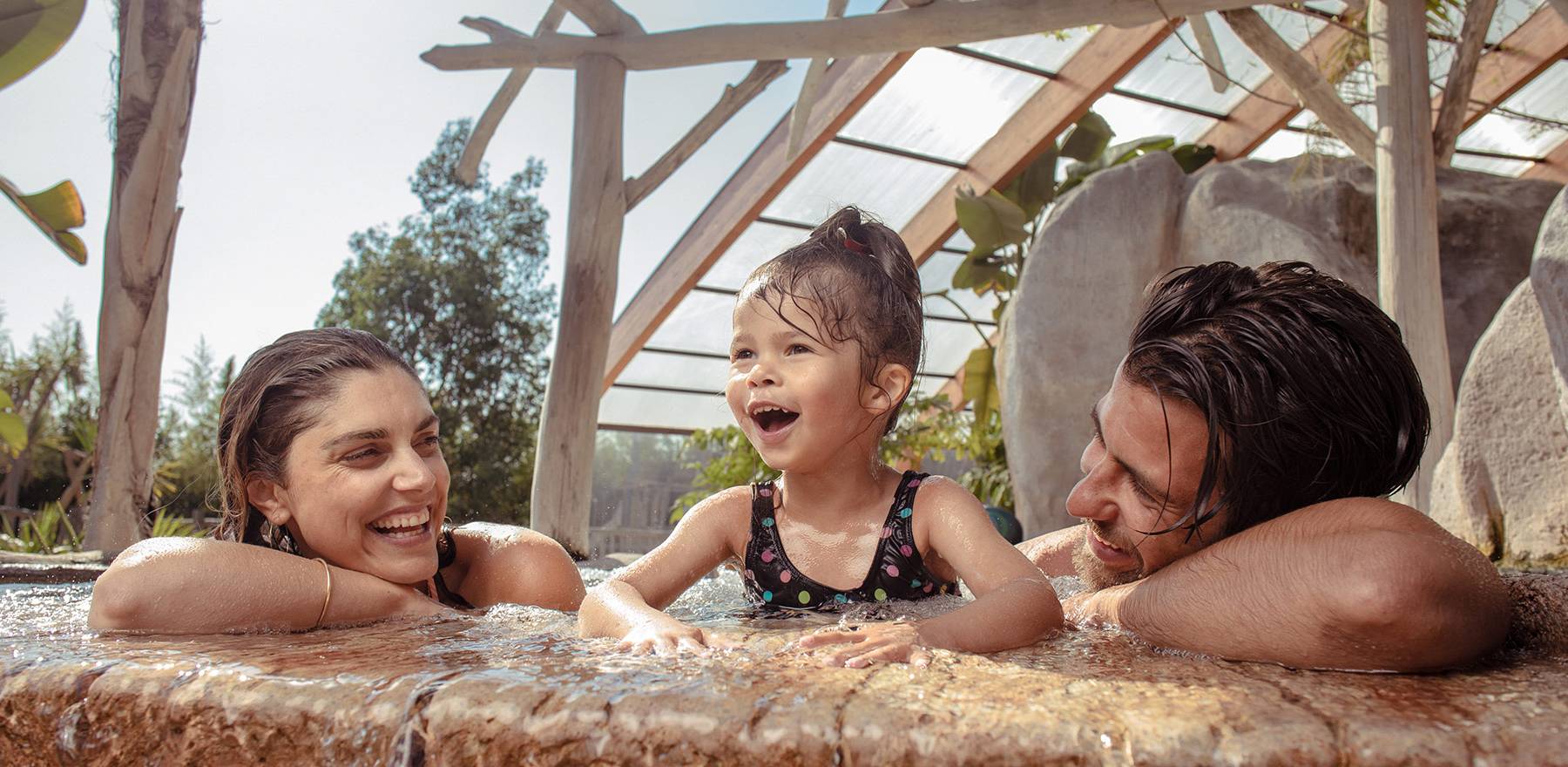 We are artisans of happiness.
We are 94 campsite owners, 
all independent but all together under the same banner since 2000: Yelloh! Village. All different, with different cultures, experiences, passions and tastes...
We each have our own unique character, but we all have one thing in common: 
we love people. We love you. 
We love your stories, your personalities, your qualities and even your little foibles...
We're happy when you're happy.
Your smiles, your laughter and your joy give us our energy, our reason to get up and come to work every day. 
It's you we're thinking of from October to March as we prepare for the coming season. It's your happiness we're dreaming of as we create a new premium area, enlarge a swimming pool, choose an even bigger waterslide, decorate a new restaurant, create a new service to make your holiday easier, concoct new entertainment or plant 200 new flowering trees along the campsite avenues... You are what motivate us, day in and day out, to be and to remain the finest open-air hotels. 
So yes, each Yelloh! Village is unique,
and that's something that will never change. We believe in cultivating our differences, our passions... Because we believe in a world of passion and enthusiasm with a multitude of different characters. The moments of happiness during your holiday are created through spontaneity, human contact, attentive listening and kindness, these are the little touches that show we care and that all add up to something great.
That's why we like to think of ourselves as Artisans, Artisans of Happiness.
So by now you'll have understood, we're all different.
We each have our own personality, our own desires, passions and pleasures that we want to share with you.
So to dot the Ys and cross the Vs, to show you our reality and bring the words to life, what better than a video
And pleut more to discover!
We're sorry but we really have to go now. We have next season to prepare for. We'd really love to see you smile here with us, but that's entirely up to you now.
Without further ado, check out our videos which show the moments of happiness our campsite owners enjoy, including their special touches and some exciting discoveries just for you! 
Yelloh! Village Sant Miquel
Lluis, the amazing owner of the  Sant Miquel campsite, and Hugo, an experienced diving instructor, invite their guests for an unforgettable experience on a diving trip. Exploration of the underwater landscapes, discovery of the fauna and a great atmosphere… diving is always very special, and even more so when you share the experience with other divers. 
Yelloh! Village Le Brasilia
In the "Campsite owners with a special touch" series, we meet Yann and Benjamin, who is in charge of entertainment. They aim to create a surprise effect when they take their unique improvised drinks gatherings out into their campsite's lanes! A warm and welcoming way to boost the holiday atmosphere!
Yelloh! Village Domaine de l'Esquiras
At Yelloh! Village, we have some amazing campsite owners! During their stay in the  Ardèche, holidaymakers are unlikely to forget their encounter with Rémi and Antoine, owner and director of the  Domaine de l'Esquiras campsite. They adore sharing their love of bees and helping campers discover their passion for beekeeping.
Yelloh! Village Le Sérignan Plage
Jean-Guy, director of the Le Sérignan Plage campsite, and Maixent, an enthusiastic music lover and entertainer, give children a special introduction to the realm of music on the edge of the Mediterranean. In the heart of the Hérault, in an extraordinary setting on the beautiful soft sand, young campers will get to handle and try out a range of well-known and less familiar instruments.
Yelloh! Village Le Bout du Monde
Marc and his son Dominique are outstanding campsite owners. Campers are always amazed to find a wonderful farm, surrounded by lush green nature, at their holiday destination! And Marc and Dominique are delighted to share their love of animals with children and their parents.
×