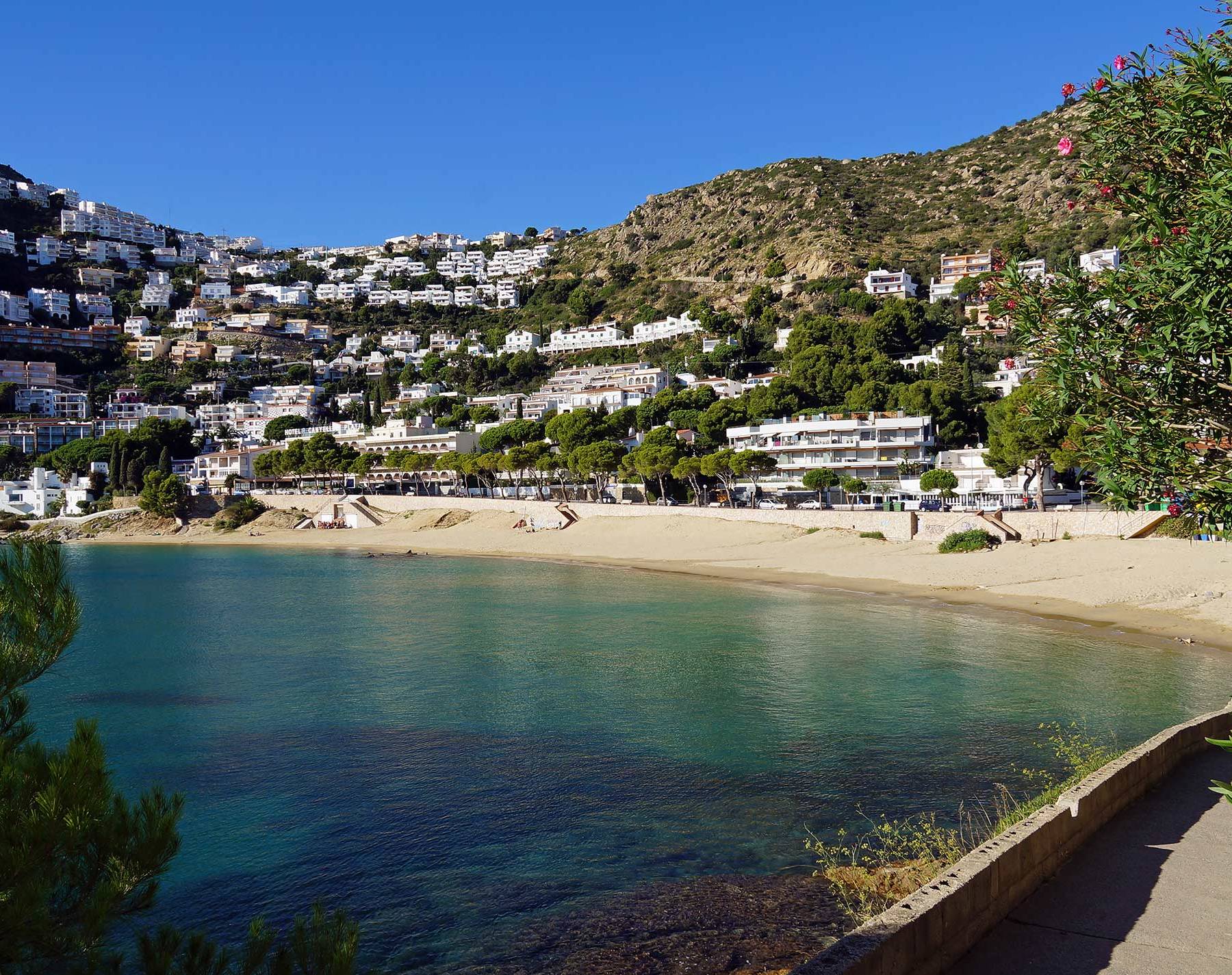 Camping Rosas
Thanks to its sunny climate, enjoy the fine golden sand beaches, turquoise waters and exceptional fauna and flora of the town of Roses.
Your search results: 2 Campsites
Do you know Roses?
Located on the Costa Brava in the centre of one of the most beautiful bays in the world, the Bay of Roses, the town of Roses is home to a great many vestiges from the past. You will find many prehistoric dolmens in the hills around the town. These ancient funeral chambers are formed by several horizontal and vertical stone slabs which form a corridor and which were used as collective burial sites. Visit the listed "Ciutadella", this historic and artistic complex contains the remains of the Greek quarter of the Rhodes trading post and other exceptional remains. Also, pay a visit to the museum built in 2004 which retraces 2,500 years of history at various archaeological sites around the Citadel. Immerse yourself in the tumultuous past of the European civilisations who have populated the town over the years.
Nature lovers will have a treat when they visit the Parc Natural dels Aiguamolls. Surrounded by large reed beds, admire sedentary and migratory bird species, reptiles such as turtles and western three-toed skinks, fish and mammals such as deer and rabbits.
Roses is famous for seaside tourism. With 45 kilometres of beach, it offers tourists and residents beautiful fine sand, turquoise waters, and sports activities such as sailing, kayaking, jet skiing and scuba diving. Set sail for Cap de Creus or the Medes Islands. Take advantage of your holidays to enjoy a parachute jump, do some karting, or try a round of golf. All this explains why the town of Roses is an excellent holiday destination which will delight young and old alike.
Did you know?
The Costa Brava, meaning "Wild Coast" in English, takes its name from its fragmented and rocky coastline. The name was adopted in 1908 after the term was used by a poet. At the time, the immaculate site welcomed very few tourists but a great many artists who, once there, found inspiration in this beautiful coastal area.
On the programme?
Culture, sunbathing, and good food. Roses is famous for its beach tourism but also for its gastronomy, something which will delight all gourmets! Many gourmet restaurants have opened on the Costa Brava, particularly in the town of Roses.
Looking for a good address? Enjoy a privileged location at the Vistabella Hotel where the Els Brancs Restaurant welcomes you in a breath-taking setting with a stunning view over the sea. The homemade dishes are prepared as much as possible with produce from the land and the sea. The restaurant also offers its diners an extensive wine cellar containing more than 2,000 bottles of the very best wines. Also, try out some more family oriented restaurants such as "LaLoLa TaPeRia" with its excellent tapas, or "Restaurant Ci" and its grilled dishes.
×