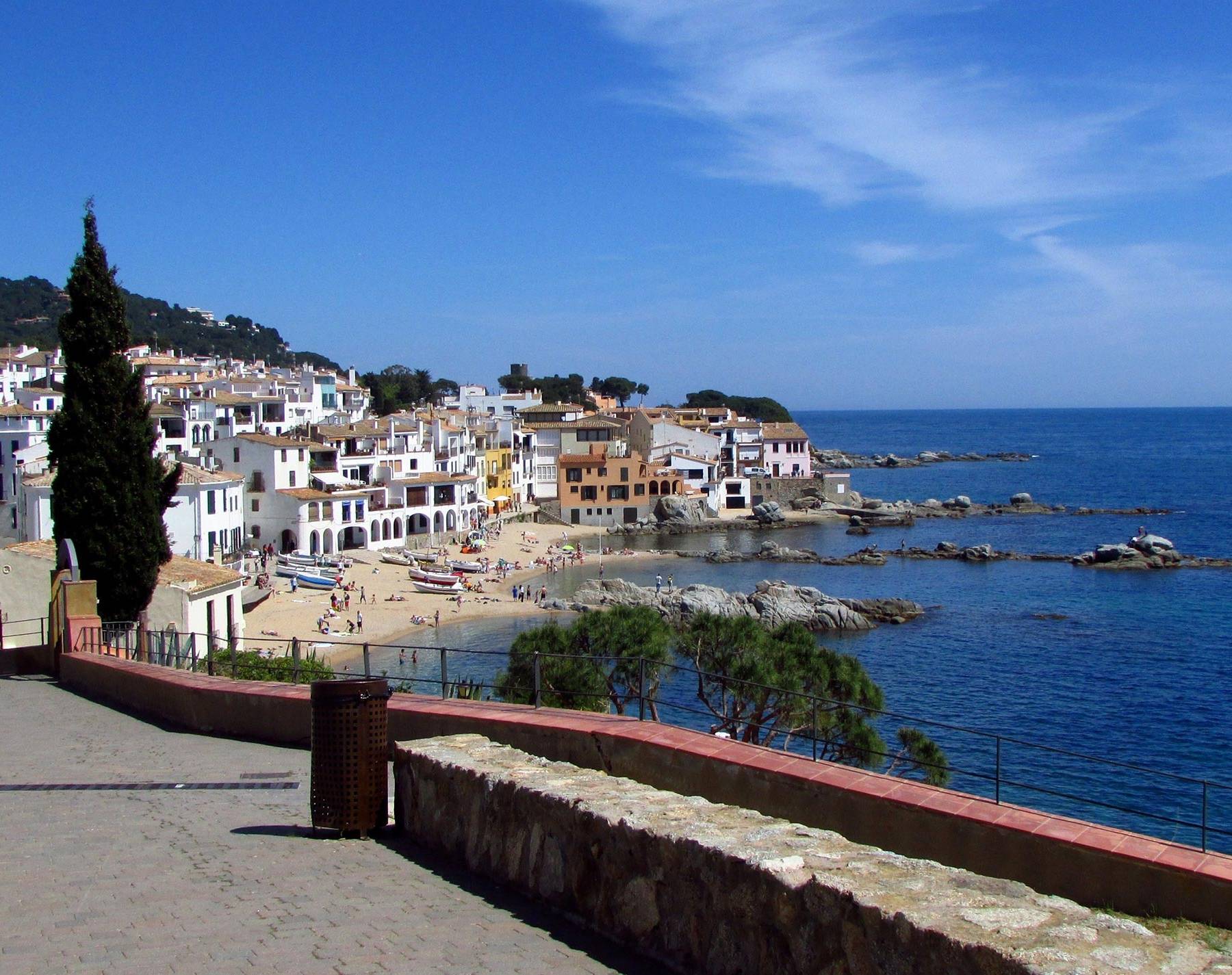 Camping Palafrugell
The Catalan spirit is alive and well in the town of Palafrugell, at the foot of the Gavarres massif, in the heart of the Costa Brava, between the beaches and the inland region. And it's about to reveal all its secrets to you...
Just a few kilometres from the coast, you'll find the town of Palafrugell really delightful, as have so many of its visitors before you. So come and soak up its festive atmosphere and southern spirit!


Your search results: 3 Campsites
The Yelloh! Village campsites nearby
Camping holidays Palafrugell
Its town centre is steeped in the region's history: come and stroll around the pathways of the botanic garden of Cap Roig, see its Gothic church, the walls of the Casa Rosés, the highly impressive tower of Calella and the Sant Sebastià lighthouse, with its splendid sea views. You'll also be able to go around all the town's watchtowers, which will take you on a journey a few centuries back in time!
Palafrugell's charms also derive from its beaches: just a few kilometres from the town, you'll find some superb inlets and exceptional beaches. With relaxation, quick dips and plenty more, the world's your oyster!
Camping Palafrugell
For an introduction to scuba diving, head for the archipelago of the Formigues Islands, just opposite the beaches of Palafrugell, from which you'll return with some amazing memories!
And don't forget to come and spend a few hours in Callela de Palafrugell: all travellers fall in love with this wonderful little inlet, in which the turquoise blue of the Mediterranean, the rocks and the cliffs come together for you to enjoy.
The town of Palafrugell is also very well known for its cork industry; corks which used, among other things, to be in high demand for wine bottles. This is an opportunity to stop off for a short while at the cork museum: the curious-minded will love it!
And you certainly mustn't leave without having tasted the region's speciality: the potato and fish-based Suquet de Peix, which you'll really take to! 
×