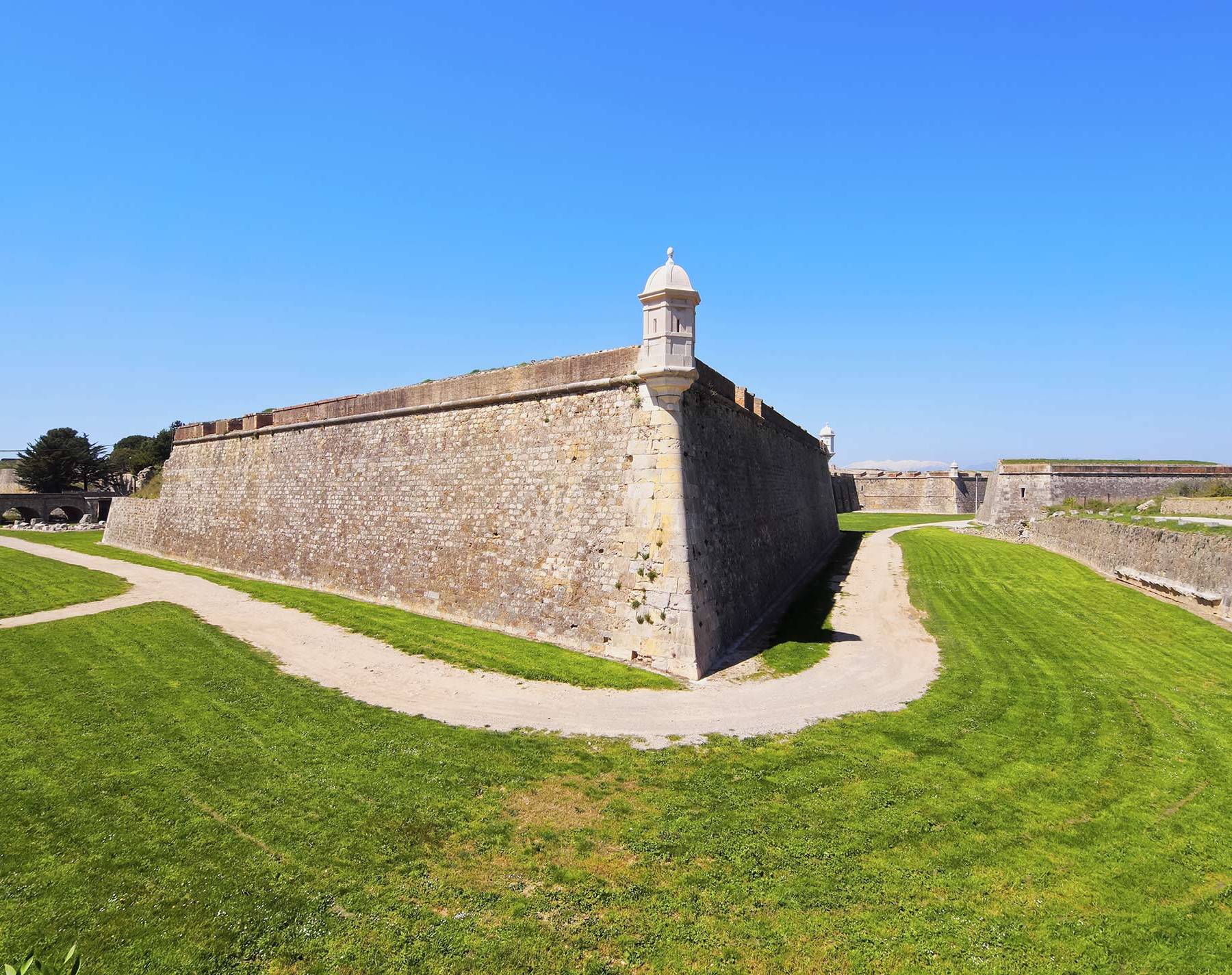 Camping Figueres
For border dwellers, it's a bit like home. And for people on holiday, it's an inspiring and restful place to visit. Figueres, home to Salvador Dalí, is a Catalan town with a truly extraordinary heritage.
Your search results: 7 Campsites
Do you know Figueres?
Lying close to the Franco-Spanish border, between the sea and the mountains, Figueres forms a section of the famous Costa Brava, which means it is surrounded by lovely seaside resorts including Cadaqués, L'Escala, Sant Feliu de Guixols and Empuriabrava.
And while Figueres is not actually beside the sea, it does, however, make for a properly art-focused little stop-off. Indeed this is where one of the 20th century's most revered artists was born and raised: Salvador Dalí. The legacy of this master of surrealism  is of course on show throughout the town. He even went as far as establishing his own theatre & museum, so as to provide visitors with a way of viewing his artwork that was as personal as possible.
Figueres doesn't just mean Dali though. Indeed the town occupied a strategic position as long ago as the arrival of the Romans. Its importance would last from the Middle Ages up to the present day, with periods during which Figueres would be subject to various different powers and kingdoms. From the Crown of Aragon to the Spanish civil war, and including the Napoleonic siege and Francoism, the town and its surroundings were coveted by everyone.
These days, residents, border dwellers and tourists love wandering around this peaceful town. The monuments here speak of this abundant history, and all in a setting which is perfect throughout the year.
Did you know?
While the fact that Figueres is a fortified town will come as a surprise to no-one, as this is the case for a large majority of towns in Europe, this Catalan town still has some surprises in store for you. Would you have believed that it was home to Europe's largest modern fortress? Well it is actually true, as Sant Ferran Castle, which was built during the 18th century, comprises 32 hectares stretching over a length in excess of 3 kilometres.
This highly impressive stronghold was established after the Treaty of the Pyrenees (1660), which redrew the border between France and Spain. With Roussillon becoming a part of the French crown, the Kingdom of Spain was seeking to consolidate its border regions as protection against invasion. The castle bears witness to this historical moment, as well as to Spain's civil engineering techniques of this era.
On the programme?
First of all, why not familiarise yourself with the little streets and the Rambla in its historic centre. You'll find things going on here at whatever time you arrive, day or night. Don't miss the Gothic architecture of the Church of St Peter, the ramparts, the town hall, the middle-class homes or the Art Nouveau and neoclassical-style buildings.
Make the most of it all by stopping off for something delicious to eat. Figueres is one of the top places for acquainting yourself with Catalan produce: pan con tomate y anchoas (bread with tomatoes and anchovies), aïoli, escudella (stew), snails, crema catalana, botifarra (sausage) etc.
And after your culinary stop-off, or perhaps a little break beneath the shade of the ancient plane trees, come and explore Dalí's Figueres. To do so, the theatre & museum is the place to head for. Immerse yourself in the world of this Catalan artist, just as he saw it himself. Continue your journey in this surrealist's footsteps as you pass by the house in which he was born, before heading off to the Toy Museum of Catalonia, at which a portion of the tour is given over to Dali himself. In addition, various sculptures exhibited in town draw their inspiration from and pay homage to its local hero.
And you can round off your visit to the town by popping into Sant Ferran Castle. Everything here is on a huge scale, whether it's in the inner enclosure or in the outer section. Even the moats and underground tunnels are imposing; so much so, in fact, that you reach them aboard an inflatable boat!
×