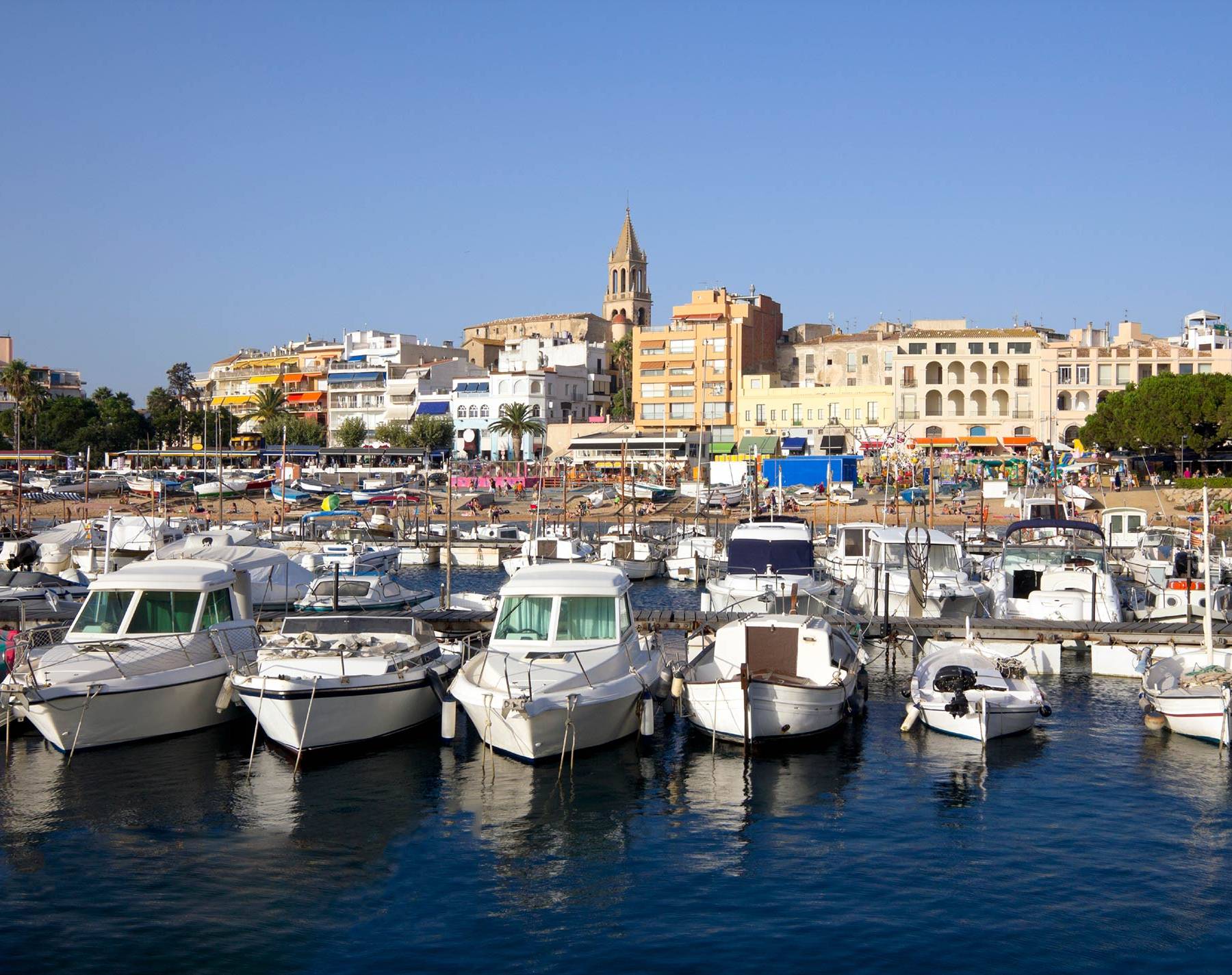 Camping Palamós
You've got all the delights of the Costa Brava here, with large, fine sand beaches, wild and rocky little inlets with crystal-clear water, the culture of Catalonia and plenty more. There's something for everyone! The town centre of Palamós, which is superbly well-preserved, is also worth a look, with the Gothic church of Santa Maria, the charmingly narrow little alleyways and the old fishing harbour being some of the unmissable places to head for during your stay.
You could also walk along the famous walkways known as " camí de ronda ", directly from the harbour or the beaches of Palamós: the perfect way to enjoy the beaches and little inlets, as well as see the pine forests and Mediterranean shoreline.
Your search results: 3 Campsites
The Yelloh! Village campsites nearby
Camping holidays Palamós
Thoroughly Mediterranean in nature, Palamós is an opportunity to discover its essence, flavours and seaside landscapes. Relax on the beaches of La Fosca or in the wild little inlets, try some seafood in a little restaurant alongside the beach, visit the fishing museum, stroll along the quaysides of the harbour or how about some watersports? There are just so many ways of enjoying all the sea has to offer! And when the evening arrives, you could come and enjoy a drink of something nice in one of the numerous beachside bars known as "Chiringuitos".
Camping Palamós
The wonderful Catalan food will take centre stage during your stay in Palamós, with just so many local specialities to discover! Pan con tomate, Recuits cheese, Bunyols (doughnuts), pasta-based Paëlla, Figueres onions, Pals rice and the delicious local red prawns. Your taste buds will be overwhelmed with choice!
You could also make the most of your visit by finding out about the region's wines, of which there are some really delightful examples! More curious visitors will want to pay a visit to the cork museum, where they can find out all about how the precious bottle-stoppers are made.
And the day doesn't end when the evening arrives: why not enjoy the warmth and atmosphere of the nights in Spain in one of the bars in Palamós? 
×