Lous Seurrots: near the village
The wild beauty of Les Landes is yours to explore during your stay at Camping Lous Seurrots. Set off and discover this charming region, with its varied landscapes and many traditions! You won't have time to get bored! 
Camping Lous Seurrots
606 avenue de L'Océan – Contis-Plage
40170 Saint Julien en Born
FRANCE
Location
Saint Julien en Born, 8 km
Morcenx railway station, 37 km
Contact the village
Village website
+33 (0)5 58 42 85 82
info@yellohvillage-lous-seurrots.com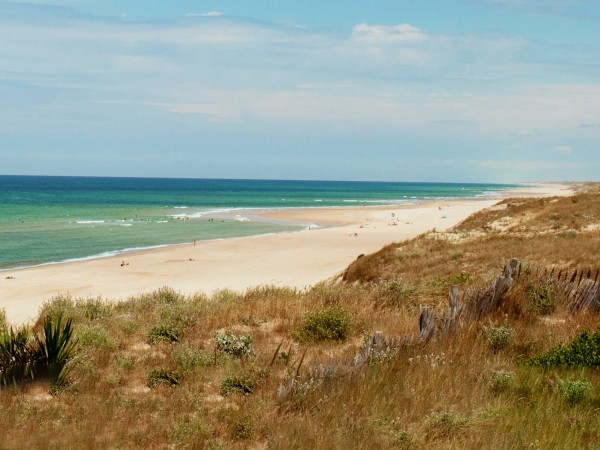 The Landes coast
The length and breadth of miles of beach and our pine forest! Our fine waves will delight surfers of all ages. And you can fill your lungs with oxygen while out amongst the pine forests, where you're bound to come across some deer or squirrels, and some might perhaps lend themselves to souvenir photos.
The Landes hinterland
With its wealth of traditions, the hinterland is also worth a visit, with its pine forest -the largest in Europe -beckoning you for a walk. Eco-museums, like the one at La Grande Lande, let young and old be captivated by, and become a little better acquainted with our beautiful environment. Our team will be able to advise you and help you tailor your own itinerary, according to your interests.
The Landes gastronomy
Its fame speaks for itself. Come and discover our festive spirit and sample our foie gras, confit of duck, magret, the thick, local garbure soup, tourtières (regional tarts), etc. Everyone knows how good they are for you! You have the chance to meet the local producers; real discoveries in prospect during our mini-markets at the campsite.
×