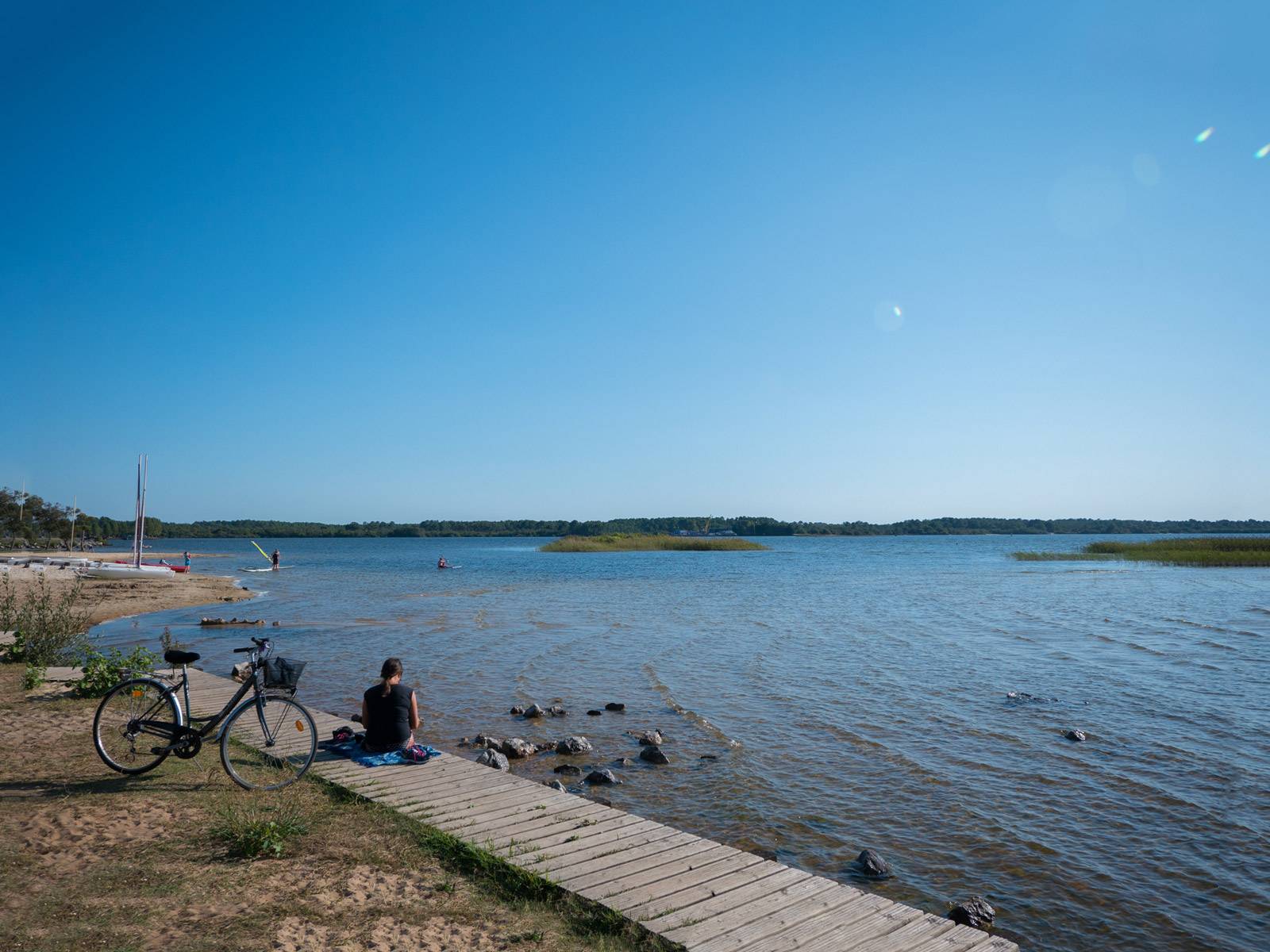 Camping Parentis en Born
Close to the Atlantic ocean and beside a lake: the town of Parentis en Born enjoys a fantastic location. Here comes the entertainment! During your camping holiday in Parentis-en-Born, you might be able to take part in the "Fête du Lac" or the Féria, during which the traditions of south-west France take centre stage.
Your search results: 3 Campsites
The Yelloh! Village campsites nearby
Holidays in camping Parentis en Born
The pretty town of Parentis has drawn a great many people over the years, including some celebrities such as Antoine de Saint-Exupéry, the famous French pilot. It certainly has a great many highlights for you to enjoy during your camping holiday, with a large, natural, freshwater lake, which has a little beach and a watersports centre, and pine forests alongside all sorts of hiking trails beneath the warm sun of south-west France. And we mustn't forget how close the Atlantic ocean is!
Camping Parentis en Born
Those who enjoy the countryside will love their camping holiday in Parentis-en-Born: whether you're energetic or more inclined to contemplation, you'll have a great time here. The lake, for example, will be perfect for those who enjoy fishing and for walkers who will have fun exploring the pine forests and beaches, on foot or by mountain bike. Thrill seekers, meanwhile, can head for the sailing club, where they can hire a kayak. You'll also find boats which, via a guided tour, are an opportunity to discover all the great features in the region. Parentis-en-Born is also one of France's few oil producing areas.
And don't forget to have a look at the eco-museum, with an area of more than 125 hectares, in which life in Les Landes de Gascogne is reconstructed. 
×