Children at the Yelloh! Village La Baie de Douarnenez
Great care is taken to keep your children happy at this family campsite. With the kids' clubs at Yelloh! Village La Baie de Douarnenez, open in July and August, they will meet new friends, try out new activities and explore the region. They also have unrestricted access to the multi-sports ground and the inflatable structures. 
Club Kids: 5-7 years
High season
In high season, the campsite will give your kids their own space where they can enjoy all of the activities and events on offer.
handicrafts and sporting activities (arts & crafts, face painting, painting, colouring)
outdoor games
treasure hunt
ball games
playground
open-access inflatables
Club Juniors: 8-12 years
High season
In July and August, the Juniors Club welcomes your children for holidays full of games, laughter and fun!
crafts and sporting activities
treasure hunt
outdoor team games
sporting challenges
Club Teens: 13-17 years
High season
Make way for the teens! In high season, the campsite offers them activities and events galore!
table tennis
volleyball
football
basketball
badminton
tennis
water polo
table football
bowls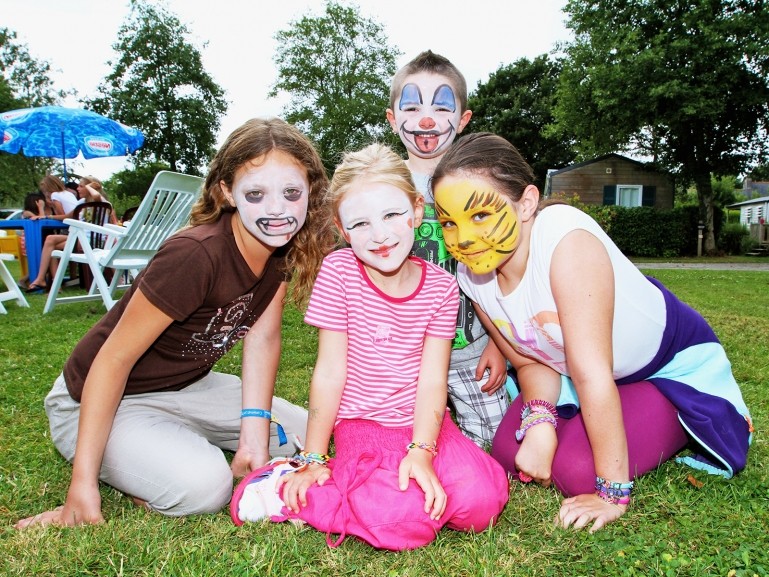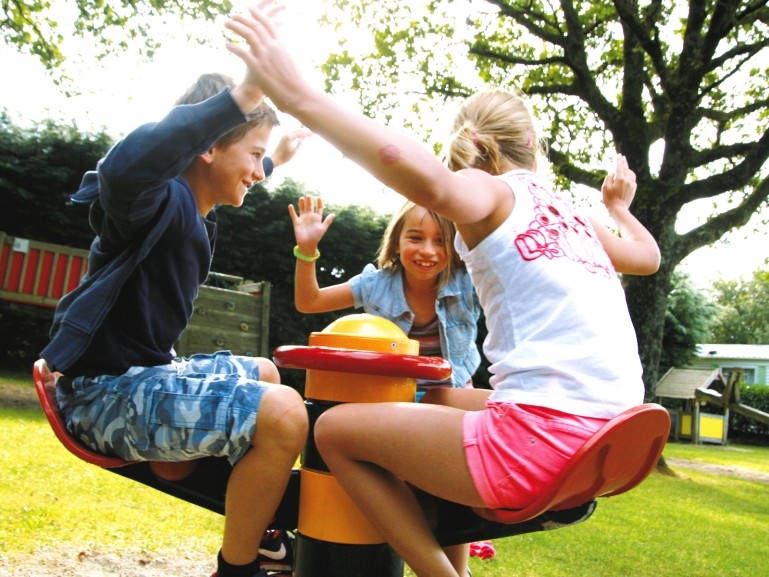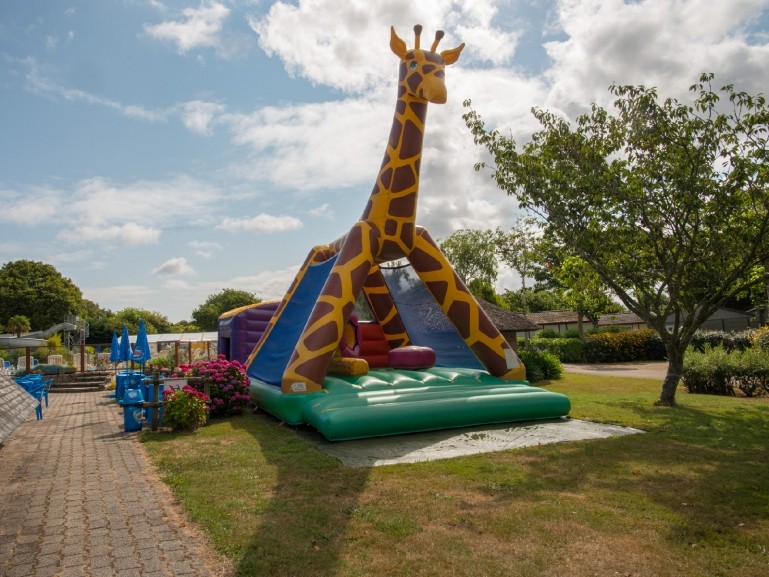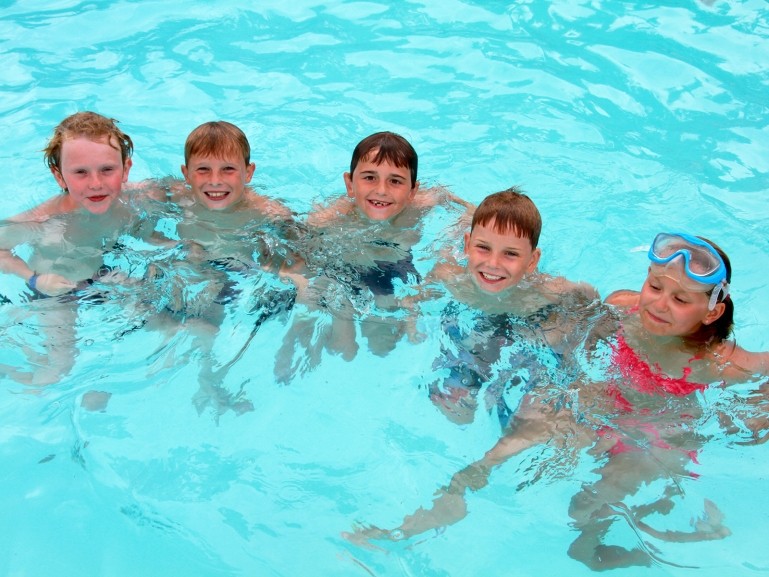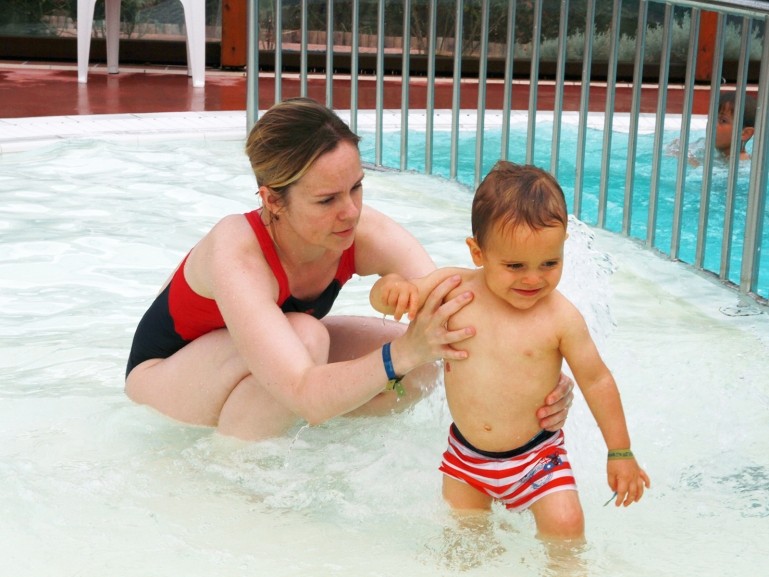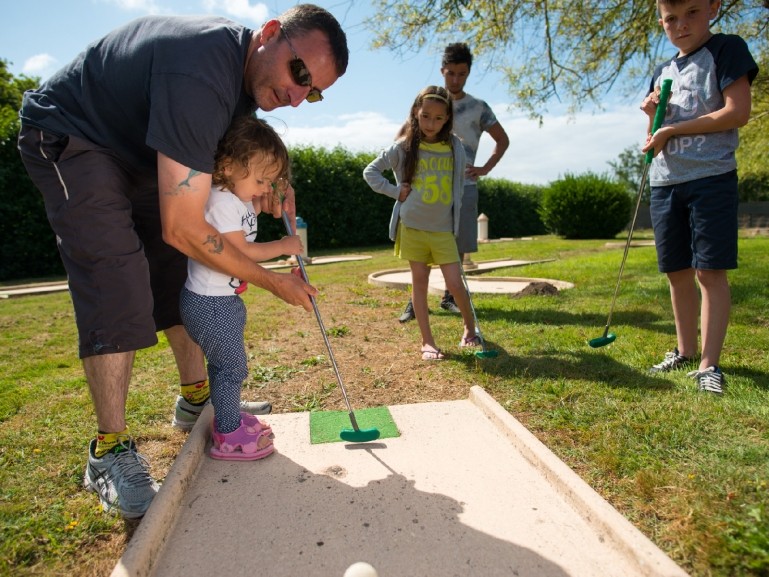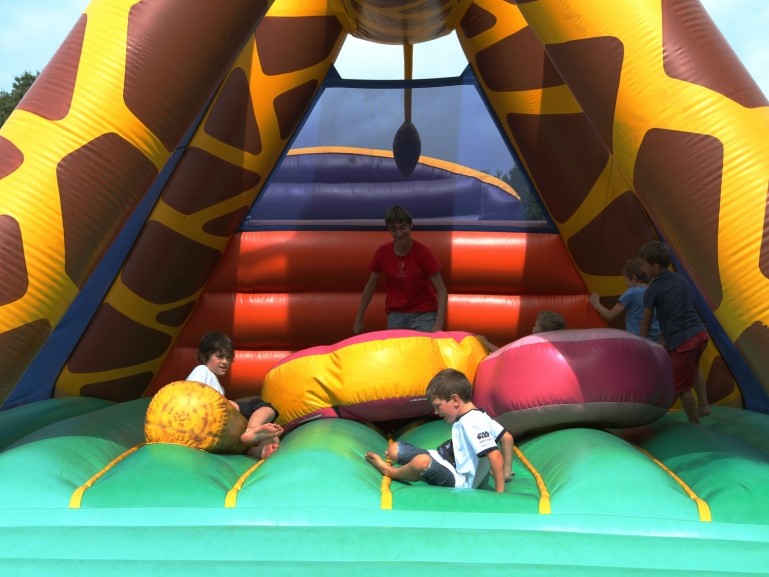 Fun activities for young and old
The Yelloh! Village La Baie de Douarnenez strives to offer children unusual, extraordinary activities. You will find many facilities for their greatest pleasure: a multi-sport pitch, a mini-golf, without forgetting the fun park with free access to the inflatable games. Your children will love playing with the inflatable giraffe and monkey! In a friendly atmosphere, families with children can spend exceptional moments sharing laughter, surprises and enchantment. 
Kids' Clubs opening times
Kids' Clubs are only open in July/August, every day except Saturday.
Club Kids: from 10 am to midday
Club Juniors: from 2:30 pm to 4:30 pm
Club Teens: from 3 pm to 5 pm
Sports tournaments : from 5:30 pm to 7 pm
Donovan's day, 11 years old
8am
This year, my parents decided to take a week's holiday in Brittany. We arrived last night. This morning it's the start of a new day! Dad, Mum and my brothers have just woken up.
9am
Once the breakfast table is cleared, I quickly get dressed to go to the fun park with my brother. Last night when we arrived, we noticed some big inflated animals, and we really can't wait to play with them!
11am
On our way home to eat, we stopped at the multi-sport pitch to watch the other players. Later, we will most probably go to the Kids' Club…
5pm
This afternoon, we learned some games from Brittany. It was super! I made some new friends. Two of them even live next to our cottage!
7pm
No one is going to cook tonight! We are going to get some take-away to eat in our cottage. After dinner, we will plan the programme for the rest of the day: a walk on the beach, by moonlight maybe? 
×