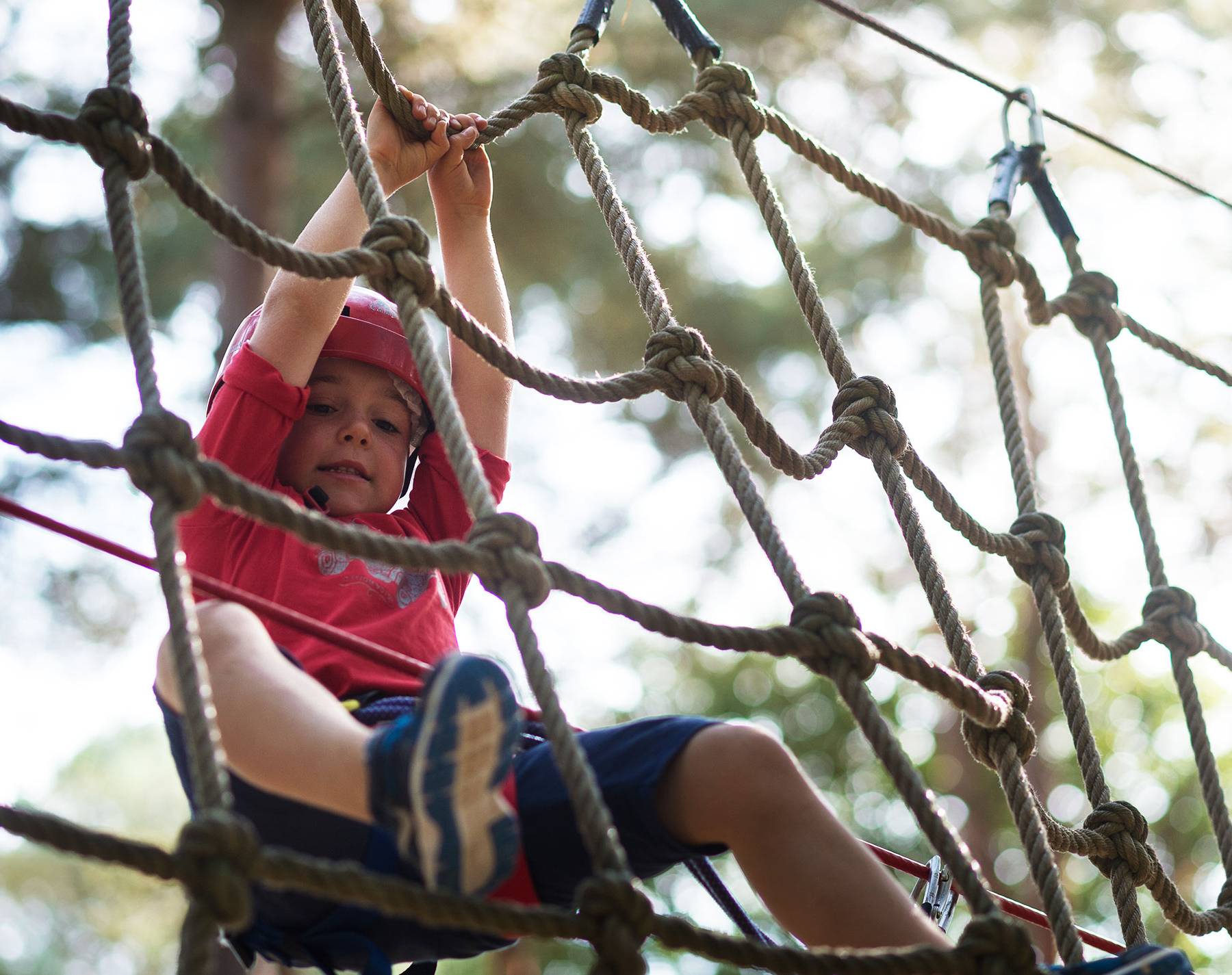 Camping Ecopark Adventures in Brittany
Set sail for an adventure with Ecopark! Adventure tree-climbing courses for all ages and abilities await you here in Finistère. Energetic nature holidays with the family!
Camping holidays Ecopark Adventures in Penzé
During your holidays, get your fill of excitement at the Ecopark Adventures in Penzé ! Set in a forest of ancient trees, come and accept the challenges set by this amazing area of lush greenery and find out all about the delights of adventure tree-climbing. As part of the course, you'll be flying over the Penzé River on the park's big zipwires! The most adventurous among you will also be able to use Brittany's longest one, which is 300 metres in all!
Camping Ecopark Adventures in Penzé
Enjoy unlimited use of all the adventure tree-climbing courses here in Finistère. 2 introductory courses, 5 tree adventure courses, 1 minipark for children (aged 2 and up), 1 plant maze and wooden games available, plus a picnic area for some great times with the family, all set in grounds that are very secure for children! 
Ecopark Adventures
Route Nationale
Bourg de Penzé
29670 Taulé
Other availability
Campsites closed during this period
×