Sport and activities at camping le Château de la Forêt
There are so many ways of exploring the Vendée… Yelloh! Village Château la Forêt offers various outdoor activities such as horse-riding, Swingolf or fishing, and water sports such as aquarobics. The campsite even has a video games room!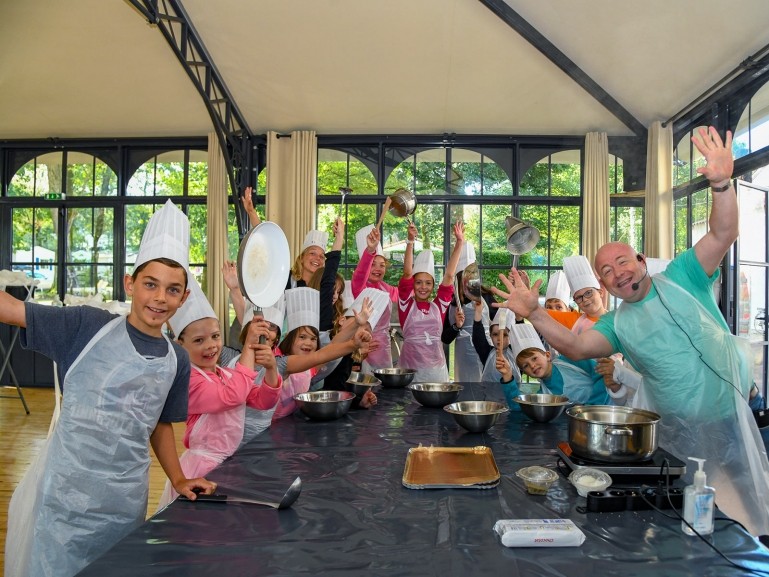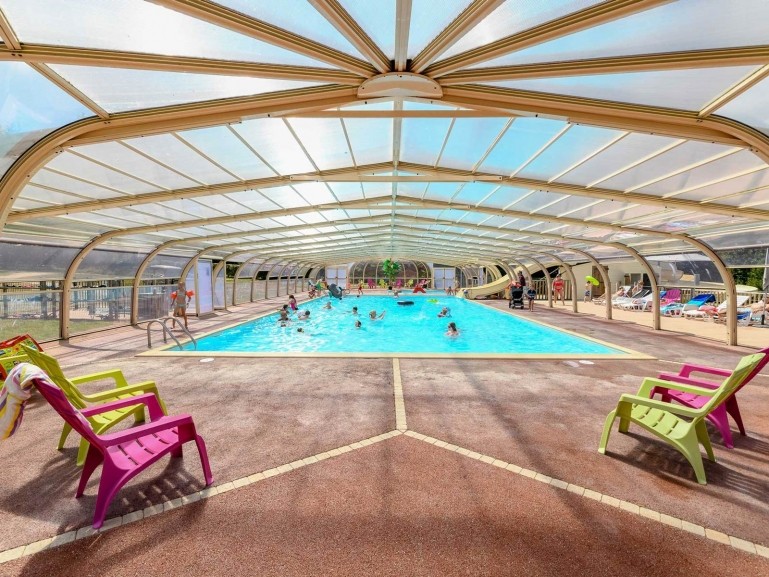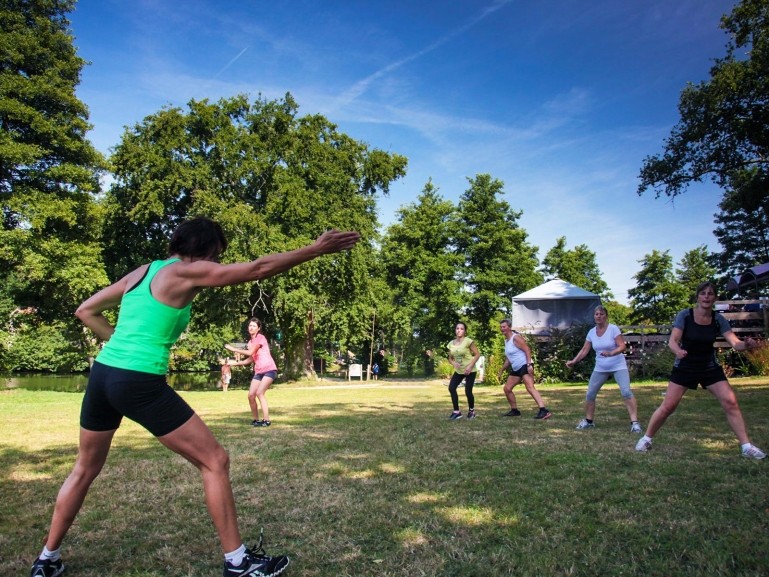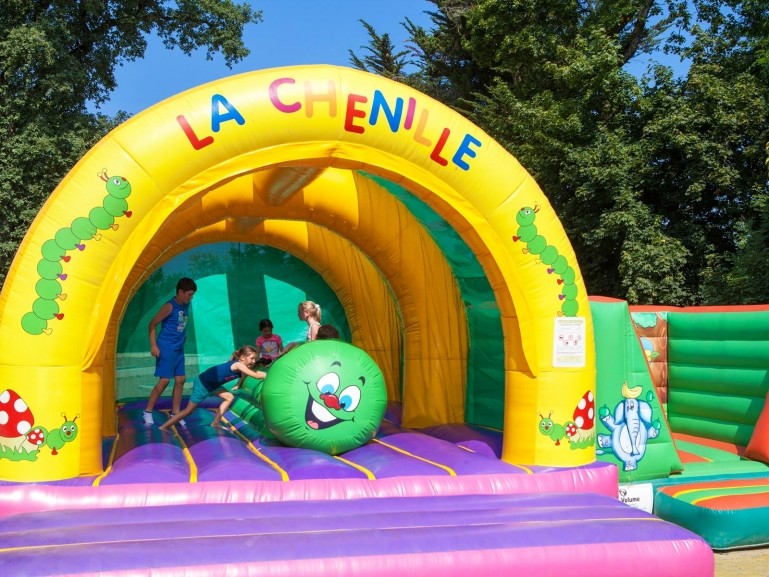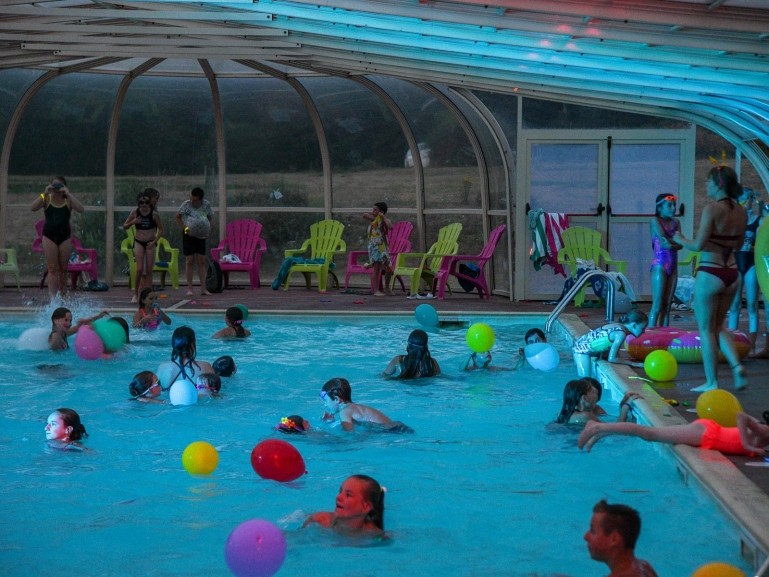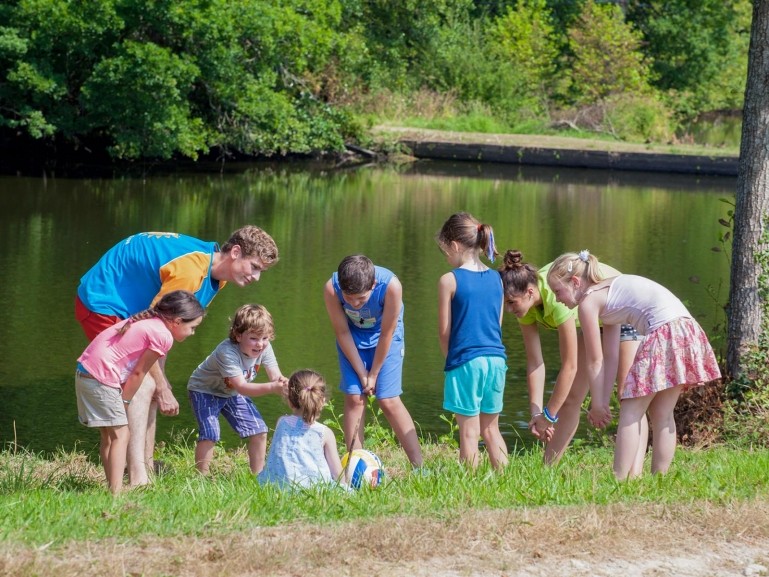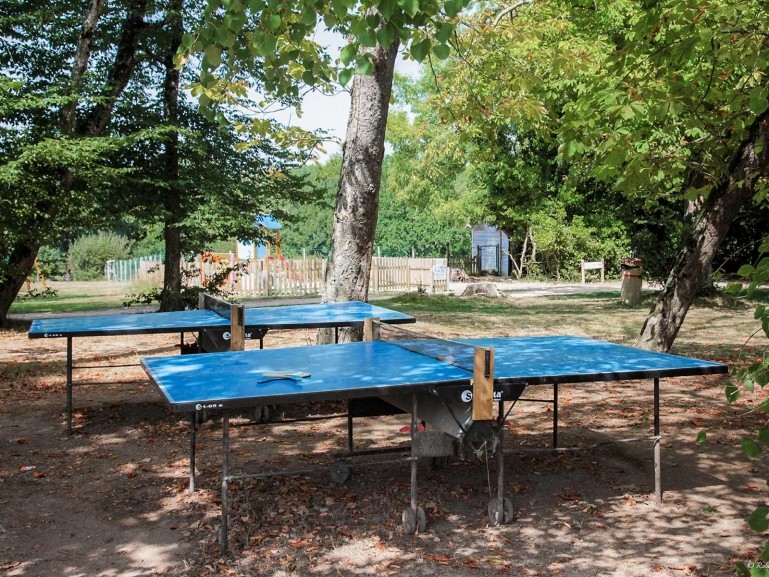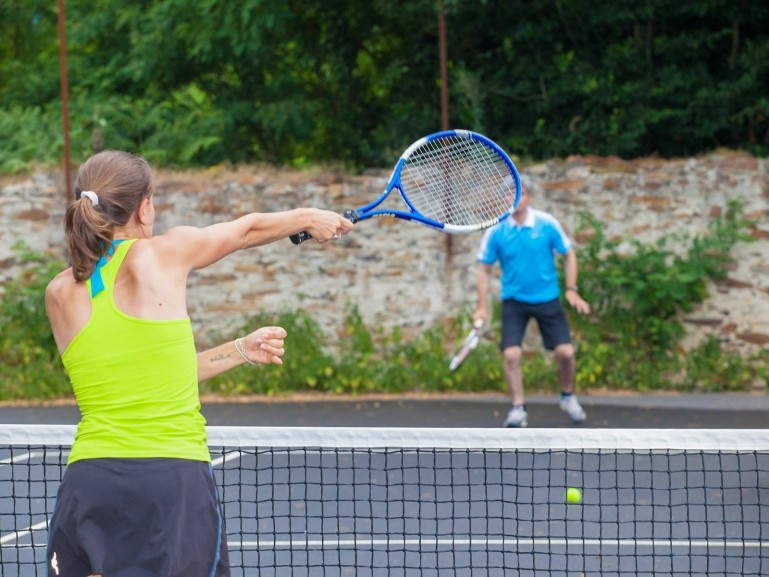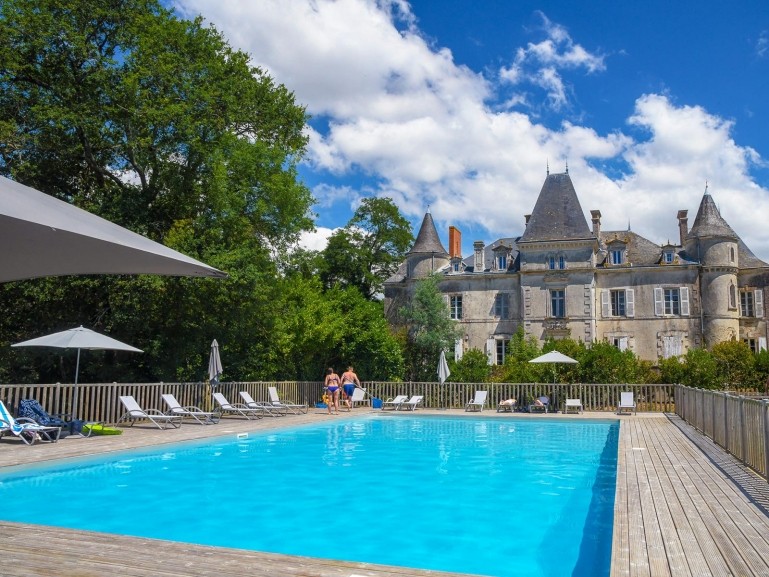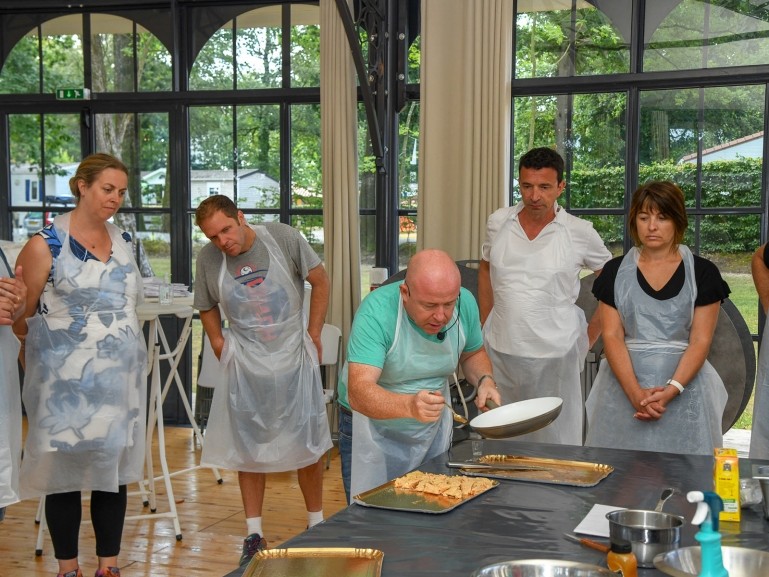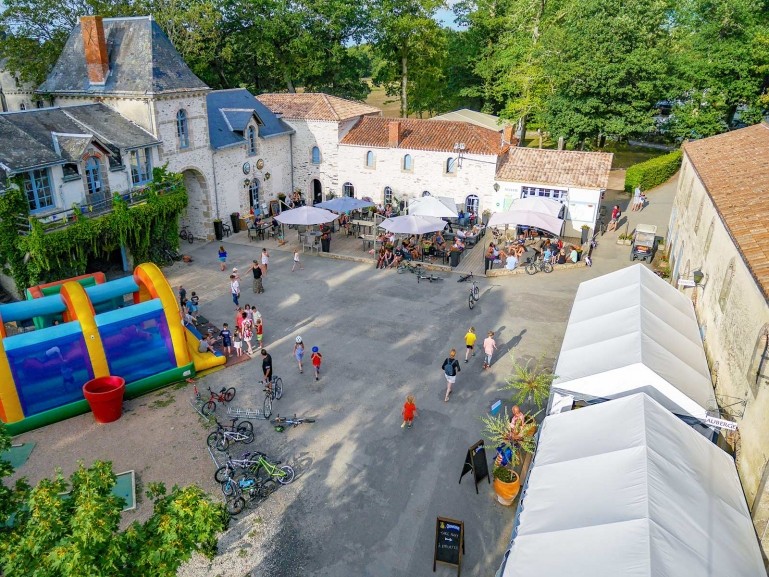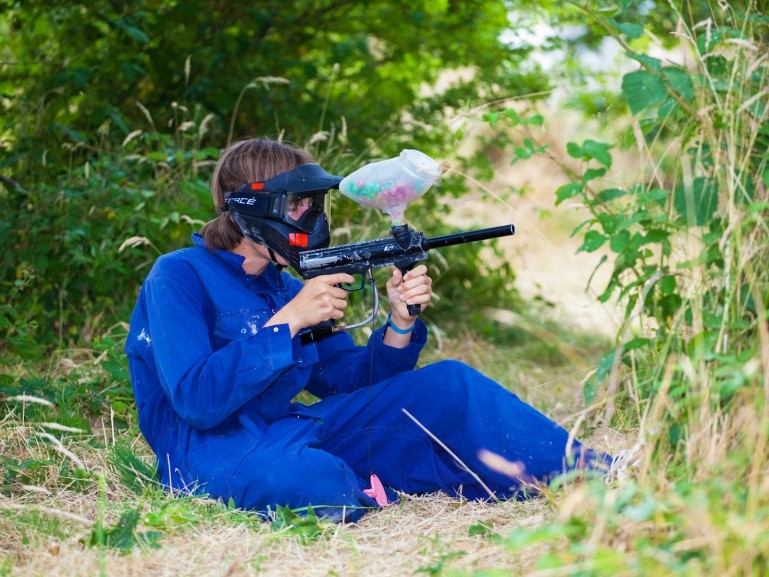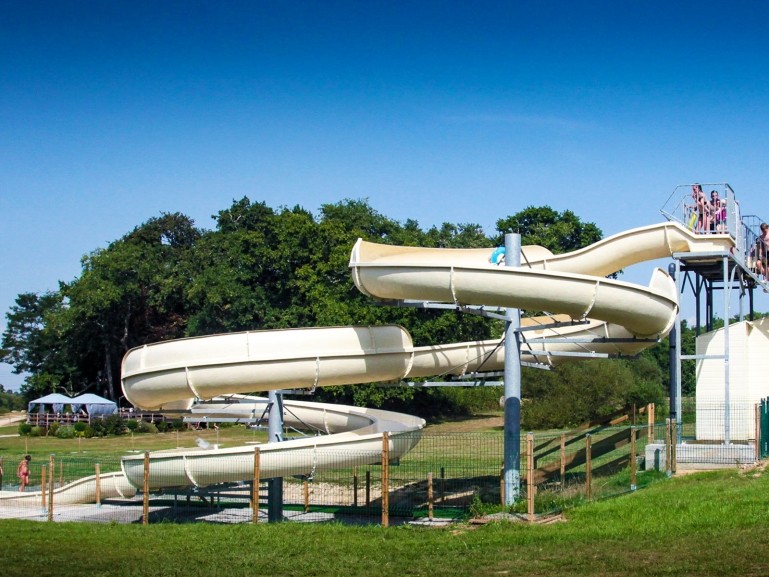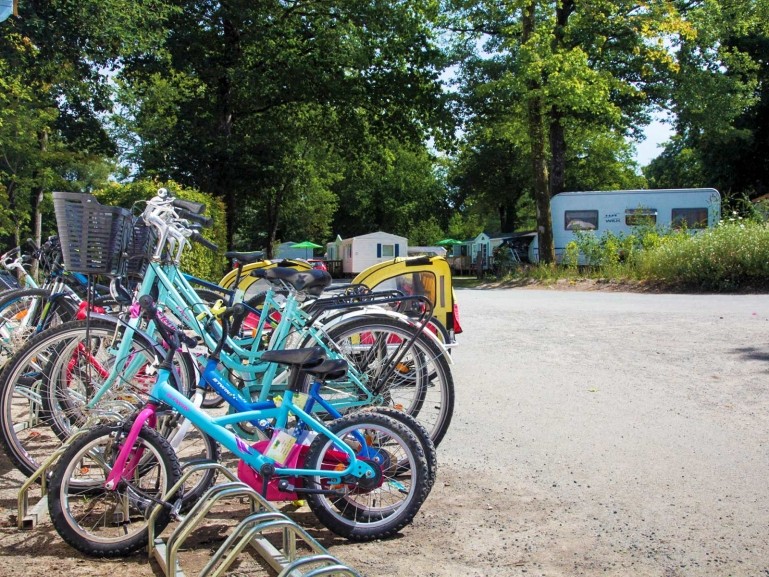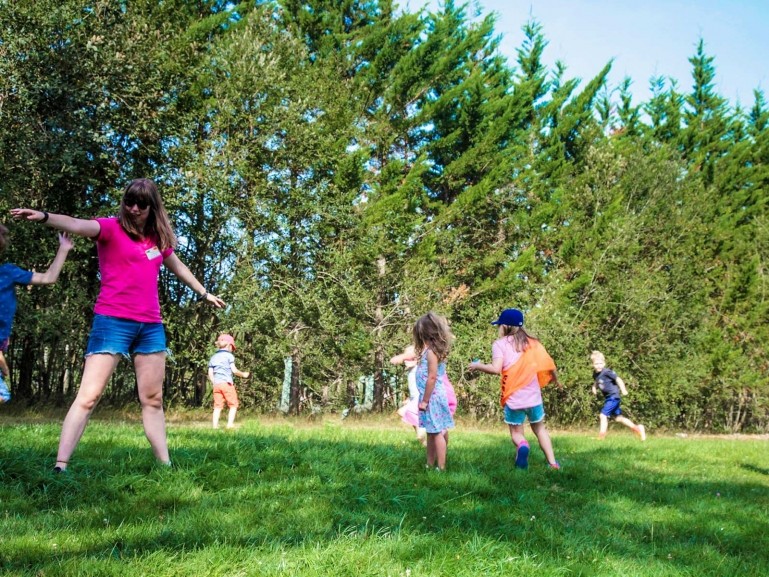 On the premises
| | Low season | High season | Extra charge payable |
| --- | --- | --- | --- |
| Water-aerobic | | | |
| Beach volleyball | | | |
| Riding / horse or pony riding | | | € |
| Gym/stretch / aerobics / fitness | | | |
| Paintball | | | € |
| Adventure course | | | € |
| Fishing | | | |
| Games room | | | € |
| Group sports | | | |
| Archery | | | € |
| Mini-golf | | | € |
| Pétanque area | | | |
| Tennis court | | | € |
| Multi-sports ground | | | |
Nearby
| | Distance | Low season | High season | Extra charge payable |
| --- | --- | --- | --- | --- |
| Kayaking / canoeing | 5 km | | | € |
| Hot air balloon rides | 20 km | | | € |
| Land sailing | 20 km | | | € |
| Standup paddleboarding lessons | 20 km | | | € |
| Surfing lessons | 20 km | | | € |
| Paragliding | | | | € |
| Golf | 17 km | | | € |
On-site sports activities
It's not worth going further afield to find some thrills! Inside the campsite, you can play the adventurer at our huge, tree climbing park, with its 70 elements. Our adventure park is designed for all levels, from beginners to the more daring. And if you tend to suffer from vertigo, or if you're after an open air activity in which thrills are everything, come and have a go in our 6 level paintball course! For beginners as well as those with more experience, you can enjoy hours of fun here in complete safety.
The video games room
At camping Yelloh! Village - Château la Forêt, holidays and activities cater to all tastes. For the younger ones among us, a video games room is available. Come and enjoy the pleasant amusement arcade atmosphere provided here at camping Château de la Forêt: air hockey, pinball, driving simulators, table football, pool,... there's something here for everyone!
Golf
Campsite Château la Forêt is the ideal place for people who like golf: beginners can have a go at this sport inside the campsite with both mini-golf and Swingolf, which are in front of the château. More experienced golfers, meanwhile, can perfect their driving techniques at some famous golf courses: just 30 km from the campsite, there are 5 international golf clubs awaiting you!
Hiking in the Vendée
The region surrounding the campsite is ideal for jaunts: whether it's by bike, on foot or even on horseback, come and enjoy the lakes, the salt marshes, the ocean, sand dunes and forests... Various routes are available from the campsite: the Lac du Jaunay, for example, is only 4 km from the campsite, and is perfect for a family picnic, after which you could enjoy a walk round its banks.
The salt marshes
Many people don't know it, but the Vendée has been associated with salt and salt marshes for a long time. Today, you can come and find out about this tradition. On foot or by boat, travel along the banks of the salt marshes and find out about the origins of the "fleur de sel" (flower of salt). And when the day comes to an end, when the setting sun is reflected in the water, the salt marshes can be a very romantic place to visit.
Water sports
The Vendée is a land of contrasts, in which towns can rub shoulders with wildly beautiful natural spaces. You could hire a small boat and explore the banks of the ponds or of the Lac du Jaunay.
And if it's water sports you're after, the beaches of the Vendée fit the bill perfectly! You can have a go at surfing or body boarding in the waves of the Vendée, or learn to sail on a dinghy while dreaming of the Vendée Globe...
Fishing
A fishing paradise awaits you! Whether you opt for fishing in one of the fish-filled ponds very close to the campsite or whether you're more interested in the Lac du Jaunay and its special fishing areas, you won't be coming back empty-handed!
Motor sports
If you're more keen on motor sports than water sports, there's something here for you too: there is a go-kart track 8 km from the campsite.
Evening entertainment
To round your day off beautifully, we put on various theme-based evenings that people of all ages will adore. In a great summery setting, you'll love our concerts with their intimate atmospheres. We also have pre-dinner games, quizzes and bingo, so you'll be able to enjoy some great times with your family or friends. And people who like a bit of karaoke will have a great time during our fun evenings! For a friendly atmosphere, the discothèque of camping Château la Forêt is there to provide festive evenings and nights. Completely soundproofed, the discothèque won't disturb the calm and tranquillity of other holiday makers in the slightest.
×