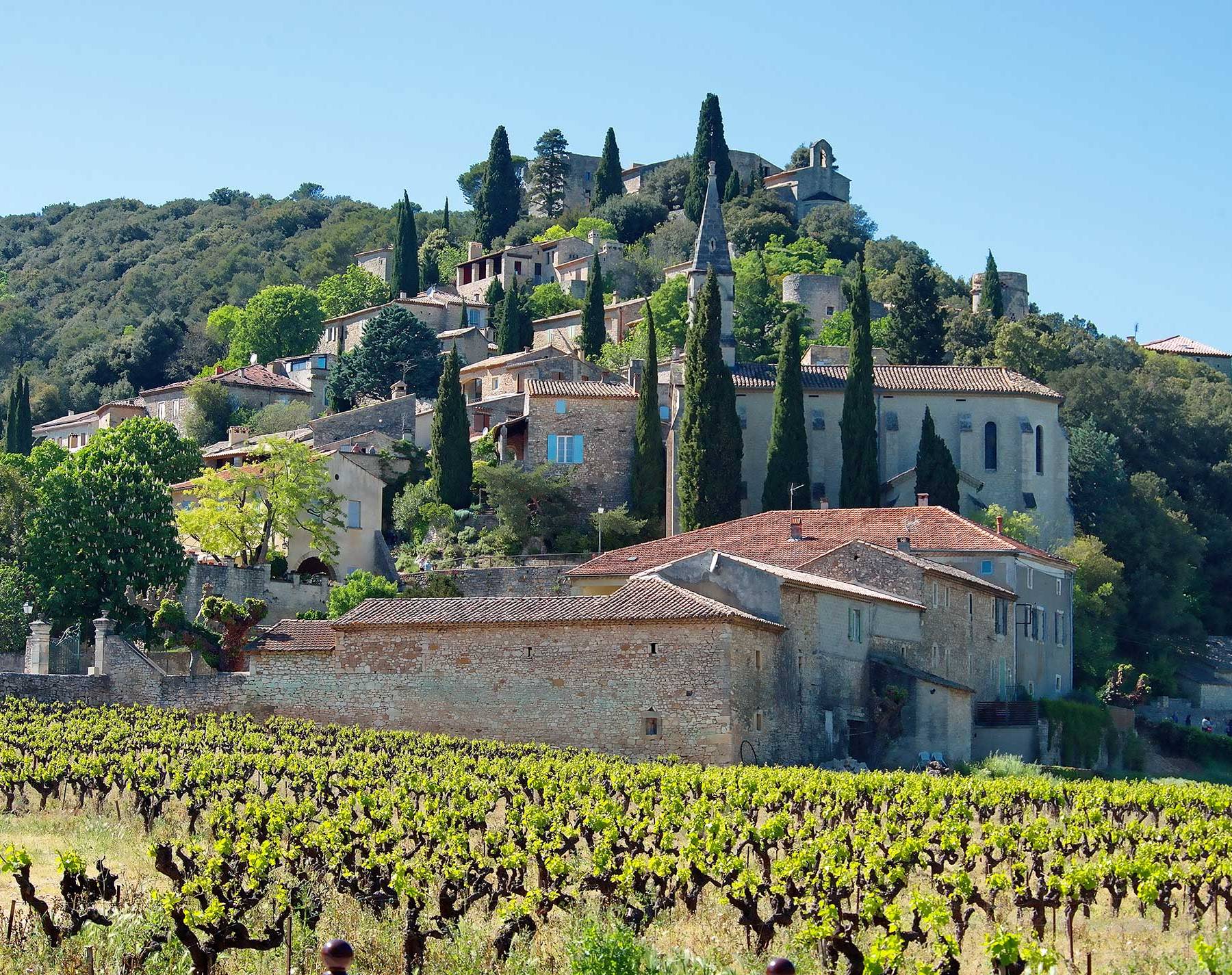 Camping La Roque-sur-Cèze
On holiday in the Gard? Come and discover the magnificent village of La Roque-sur-Cèze. Where nature and architecture form an unbeatable combination!
Your search results: 1 Campsite
The Yelloh! Village campsites nearby
Do you know La Roque-sur-Cèze? A small mediaeval village set on its rocky outcrop, La Roque-sur-Cèze lies in the northern area of the French department of the Gard, overlooking the valley of the Cèze. With the remains of its age-worn château still standing proudly above the village, La Roque-sur-Cèze is renowned for its natural environment, steep cobbled streets and breathtaking view over the Cascades de Sautadet, an exceptional natural beauty spot. Officially listed as one of the prestigious "Sites de France", La Roque-sur-Cèze is very definitely part of French heritage and a village to put at the top of your must-visit list!
Did you know? In 2007, the charming village of La Roque-sur-Cèze was recognised as one of "the most beautiful villages in France", an award that is thoroughly deserved!
What to see and do? Visits, walks, sports activities? What to do first? How about a visit to a delightful mediaeval village? With its narrow cobbled streets, picturesque houses built in pale stone, 19th century church and two towers that date back to the Middle Ages, all you history-buffs will be in heaven here in La Roque-sur-Cèze. A little sport with your nearest and dearest? Head off by canoe-kayak and explore the Cèze valley. But don't forget to hang on tight to your paddle as you shoot the rapids! Shrieks of laughter and unforgettable memories guaranteed! And for those who love extreme sports the Cascades du Sautadet offer the perfect spot to enjoy a short stretch of canyoning. Then, to end a day rich in discoveries, how about relaxing on the terrace of an inviting restaurant to sample the specialities of the region? What better than a traditional brandade made with salt-cod, accompanied by an enjoyable glass of local wine? Just the thought will have your taste buds tingling!
×