Close to the camping Punta Milà
Dive into the blue waves, go for a walk in the inland region, with the coastal massif and the southern plant life, explore the cliffs and little inlets by kayak or with a spot of climbing, discover the very soul of Catalonia! There's just so much to do during your camping holiday! 
Camping Punta Milà
c/ Punta Milà s/n
17130 L'Escala, Montgó
SPAIN
Location
Gérone railway station, 44 km
Contact the village
Village website
+34 638 652 712
info@yellohvillage-puntamila.com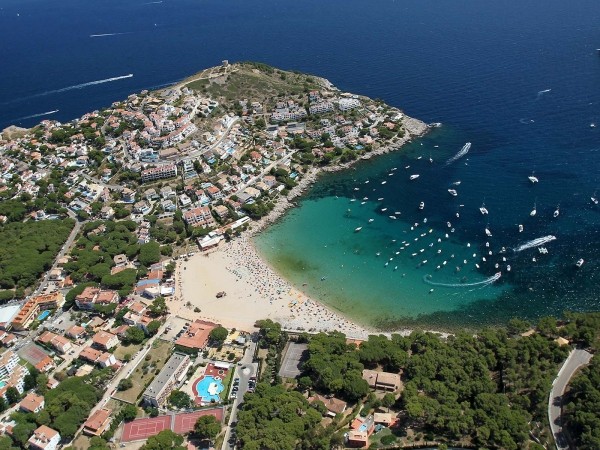 The beaches and inlets of the Costa Brava
Known all over the world for its fantastic beaches and its little inlets, the Costa Brava will be a real paradise for people who enjoy bathing and simply relaxing! The wonderful inlet of Cala Montgó, just 850 metres from the campsite, is the perfect place to head for when it comes to bathing and sunbathing! And almost as close you'll find the beaches of Empúries, perfect for kids, and the inlets of Cala Pedrossa and Cala Ferriola, which are a bit more wild and less frequented. 
Extreme and outdoor sports
There are just so many different ways of discovering the beaches, inlets and rocky cliffs of the Costa Brava. Enjoy some excitement and take away some great memories when you do some scuba diving, sea kayaking or climbing, as a way of exploring the coastline! You'll be able to walk along the course of the River Ter, explore the wild little inlets, visit the ocean depths around the Medes Islands, or else head for the skies. 
×