Le Sérignan Plage: near the camping
Welcome to the Hérault coast! Here, the landscape and heritage of the Mediterranean intertwine in the superb setting of the Orb valley or the Hérault vineyards. Make the most of your stay at Yelloh! Village Le Sérignan Plage and explore all these treasures. 
Camping Le Sérignan Plage
Le Sérignan Plage
34410 Sérignan
FRANCE
Location
Béziers-Vias airport, 16 km
Béziers railway station, 15 km
Contact us
Village website
+33 (0)4 67 32 35 33
info@yellohvillage-serignan-plage.com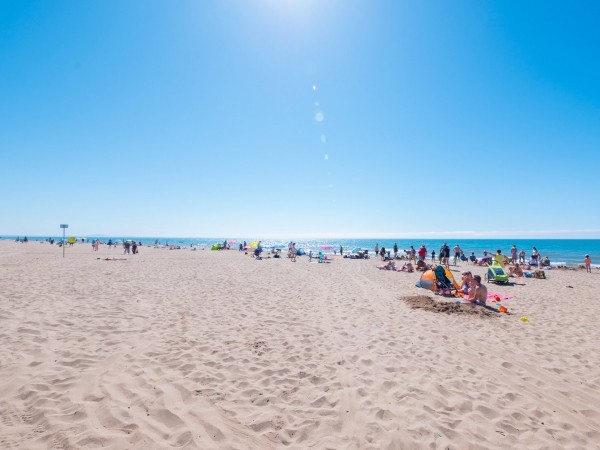 A wealth of architecture
Steeped in culture and history, as well as being modern and vibrant, our region abounds with gems to discover. Belonging to the Prémontré order, the Abbaye de Fontcaude, which is one of the stopping places on the pilgrim route to Santiago de Compostella, is the last-remaining example of Roman architecture in the region. An ideal setting for a festival and the numerous concerts that are organized there.
The Hérault wine vineyards
With their St Chinian, Minervois, Faugère, Picpoul de Pinet and Côteaux du Languedoc AOC, the Hérault wines reflect the character of this fertile sunny region, with its scents of the Mediterranean landscape. A real invitation to the good life. Many villages and estates to discover as you explore the area.
×