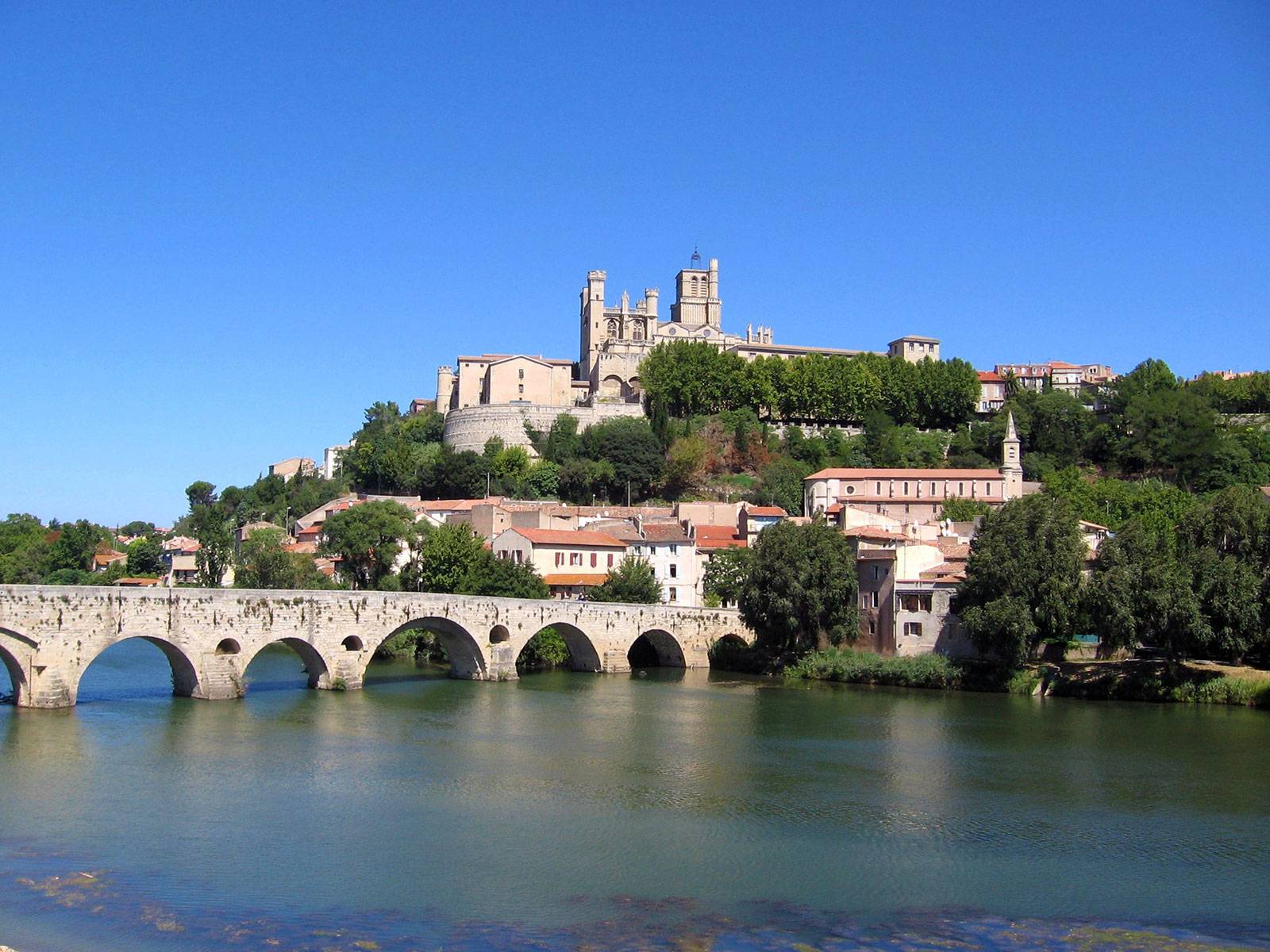 Camping Béziers
With bullfighting and rugby, Béziers is a highly active place throughout the year. Come and discover a town which is enriched through its heritage, wonderful food and party spirit. Don't miss the lovely locks on the Canal du Midi close to the town, and bring the whole family to enjoy a fantastic holiday setting. With prestigious wine-growing areas such as Saint Chinian, Minervois and Languedoc, as well as the local specialities of the Hérault, Béziers is also fantastic for people who enjoy food and wine.


Your search results: 3 Campsites
Holidays in camping Béziers
Festivities and good living will play an important part in your holiday in Béziers. Every summer, during August, around a million people throng the town's streets, bullrings and bars. Béziers adorns itself in red and white and the féria continues through the night.
Camping Béziers
This ancient town goes back 2,700 years, and is one of Europe's oldest towns, which still bears the marks of its architectural history. When you stroll through the town centre, you'll be able to enjoy its Romanesque churches, Cathar remains and famous Roman arenas, in which you'll get a feel of the town's very soul. Come and discover Béziers, staying in an upmarket campsite with all the mod cons.
×