Le Serignan Plage camping bathing area
If you're looking to relax, enjoy yourself, cool off or simply enjoy the water, then head for the exceptional 3,000m² aquatic park and superb beach at Camping Le Sérignan Plage!  You'll love the water slides, artificial lagoon and heated pools.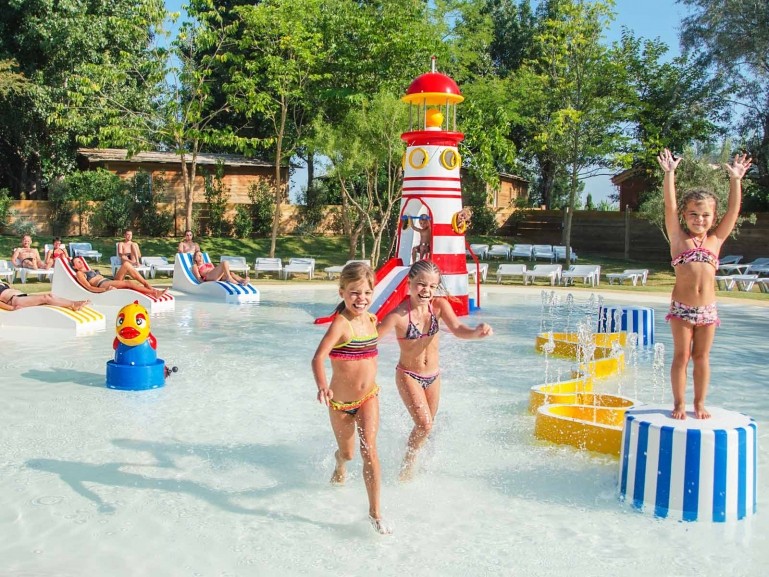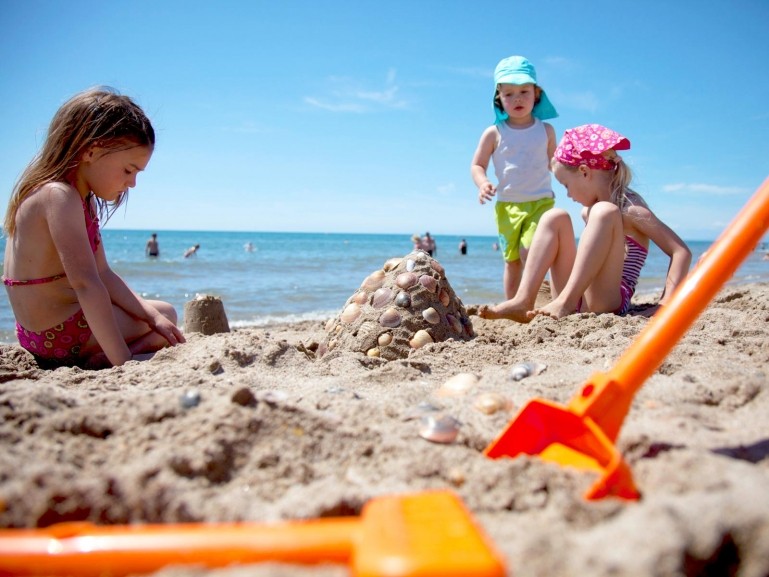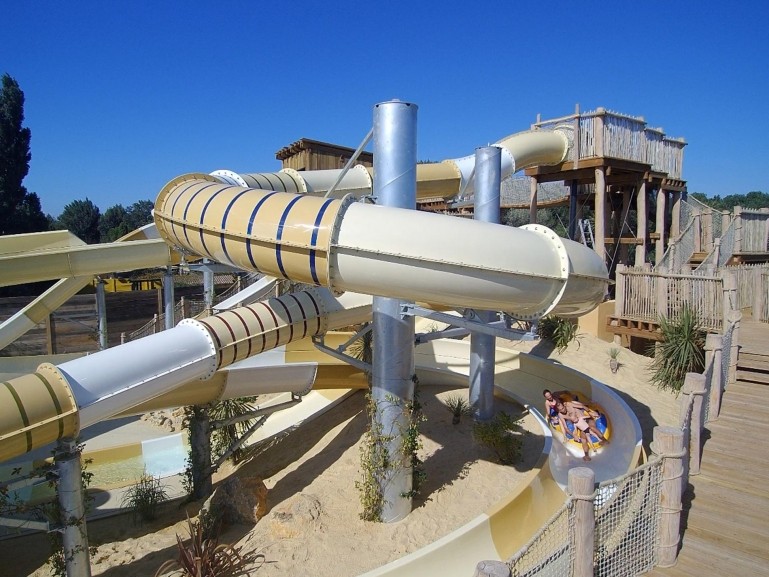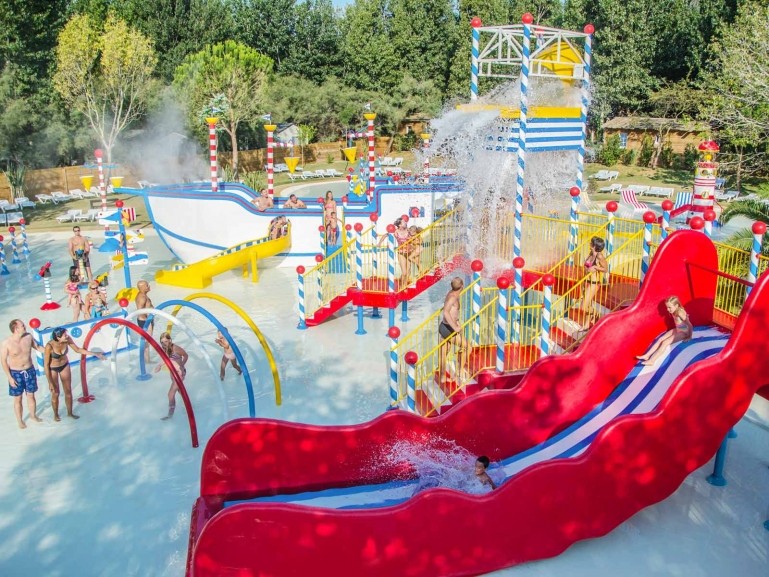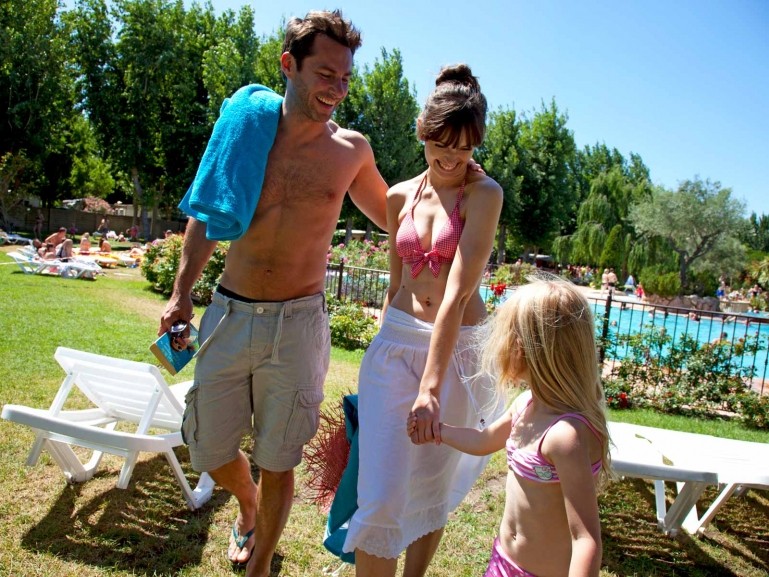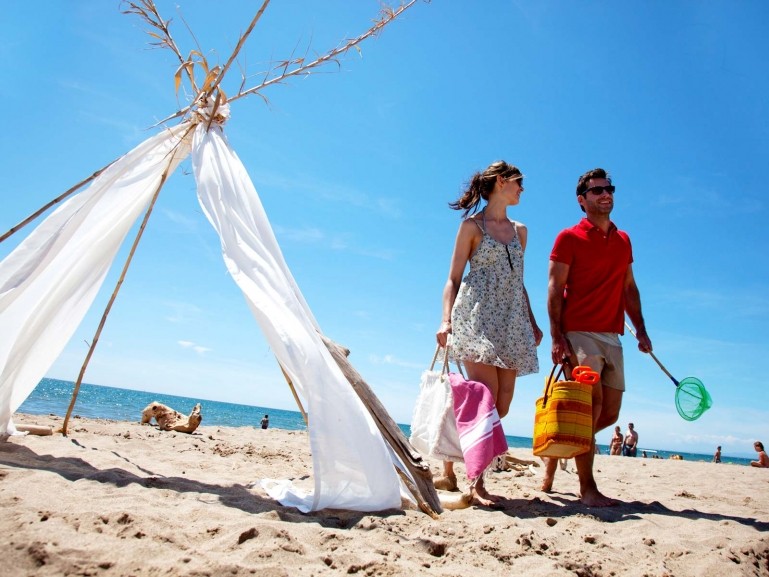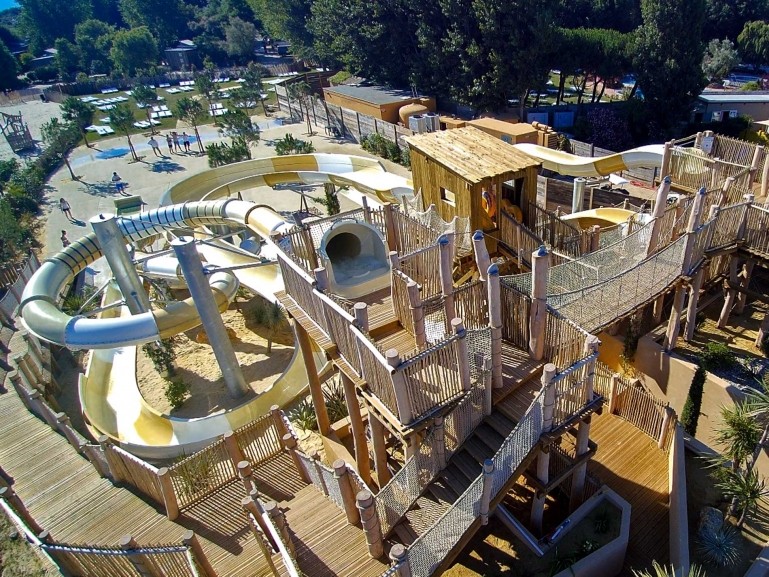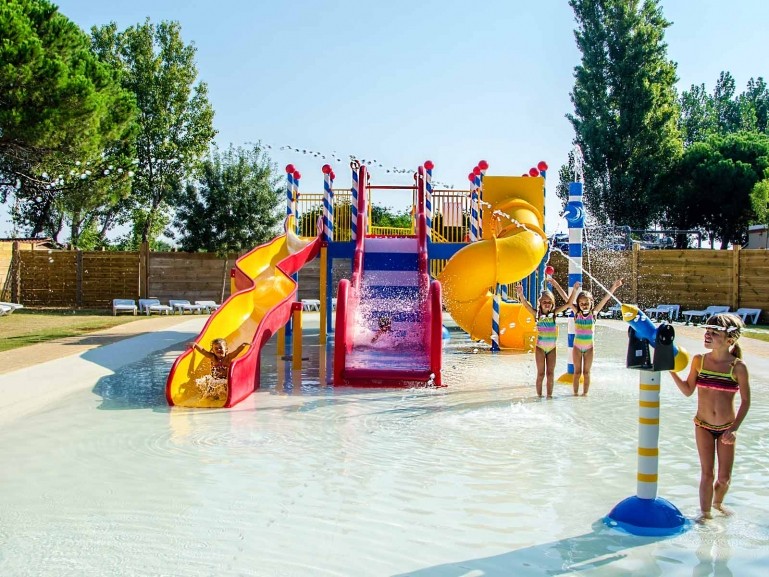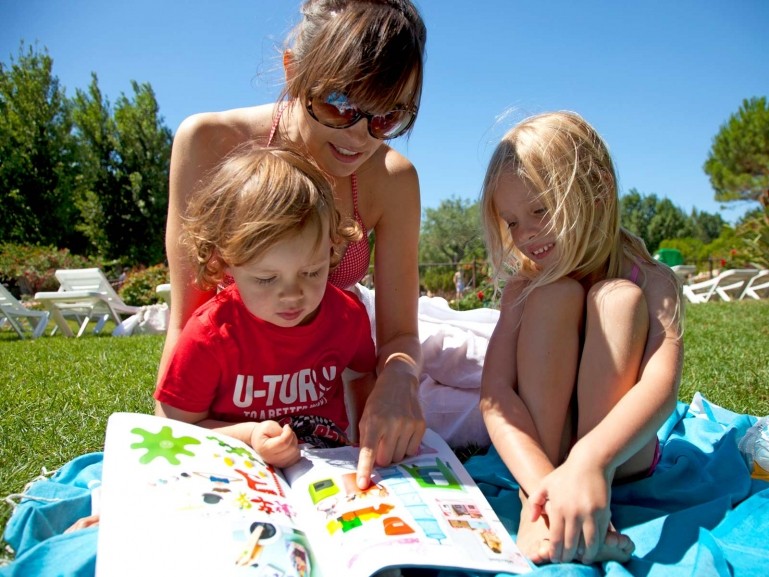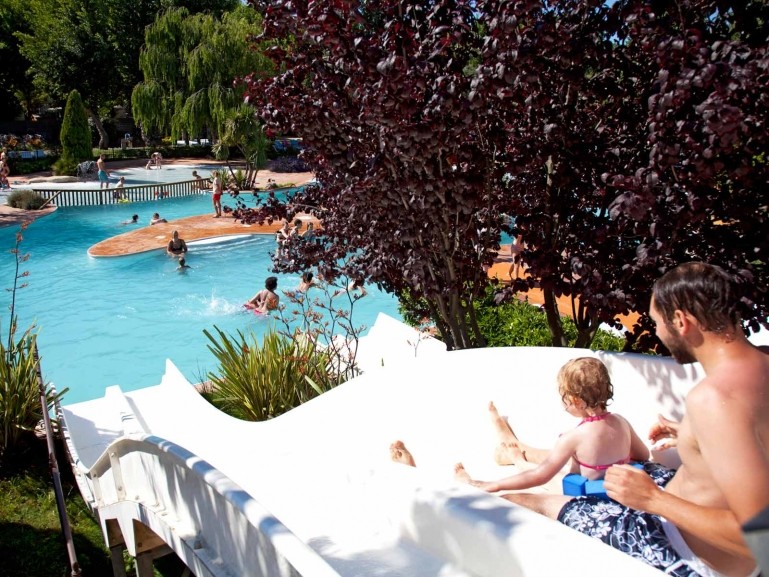 On the premises
| | Low season | High season | Extra charge payable |
| --- | --- | --- | --- |
| Direct access to the sea | | | |
| Aquatic games area | | | |
| Whirlpool baths | | | |
| Balneotherapy | | | |
| Lagoon | | | |
| Paddling pool | | | |
| Swimming pool | | | |
| Heated pool | | | |
| Covered pool | | | |
| Slide(s) | | | |
1. Our swimming area
The Lagoon swimming Pool
Come and enjoy the fantastic 850 m² lagoon swimming pool! With waterslides, small bridges and 4 pools, our aquatic park will be your favourite place on holiday. Your children will love playing around and having a great time in this fun aquatic area, which people of all ages will enjoy! The pools are heated and the lush, shady surrounding area is a great place to relax throughout the day.
Aquatic games area
A whole 800 m² area is given over to fun for kids! Belly slide, waterslides, water cannons and water guns, slide channel, paddling pool and more. Everything's here to make sure children aged 1 to 8 years have fun safely under your supervision.
The covered swimming pool: for treasured times with your baby
Shallow and heated to 30°, the indoor swimming pool is reserved for babies under 4 years of age with their parents. 
2. The beach just round the corner from your accommodation
Our waterside campsite provides special access to the beach of Sérignan. Perfect for families with small children, the special feature of this beach is that it shelves gently, so your little ones will be able to enjoy their first dips without worries.
3. Balneotherapy area
Totally undisturbed, far from the madding crowd and the splashing divers, our balneo area of 2800m² is devoted entirely to relaxation. To sample the benefits of the water, come and recharge your batteries at Le Sérignan Plage.
Mornings in the Balneo are reserved for all who prefer swimming in the nude, whereas swimsuits (shorts are banned, for reasons of hygiene) are the accepted attire for the afternoons!
To preserve the atmosphere of tranquillity and serenity, this area is restricted to over 16s.
Entry is FREE (In July and August, a Pass card for 2 people is issued for any stay of one week or more).
×