Kids' Clubs at the camping Yelloh! Village Au Lac de Biscarrosse
There is something for young and old alike here! The activity management teams at Yelloh! Village Au Lac de Biscarrosse run clubs specially designed for kids, with activities to suit all tastes: handicrafts, outdoor games, sports activities, etc. 
Club Kids: 5-7 years
Throughout the season
Kids rule at the campsite Kids Club! They can discover new activities, learn something new and make friends!
musical workshops
handicrafts and cookery
sporting contests
quizzes
stories
plasticine modelling
outdoor games
mini disco
Club Juniors: 8-12 years
Throughout the season
Camping holidays will be even more fun for your kids! The Juniors Club entertainment team will make their stay unforgettable…
arts and handicrafts
fun activities
painting
collage
production of shows in high season
outdoor games
sporting contests
face painting
mini disco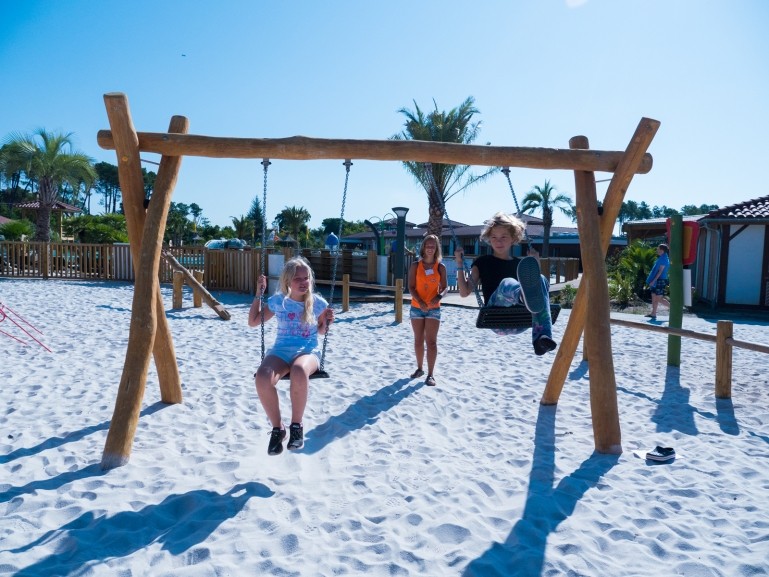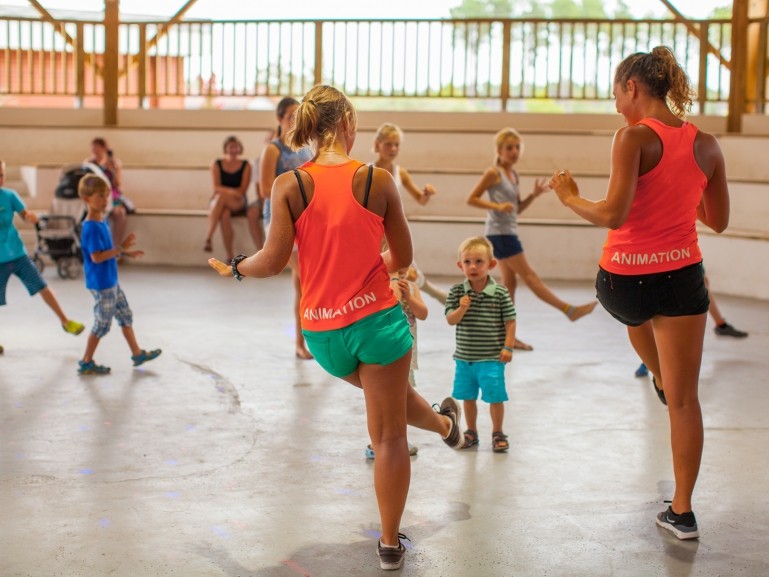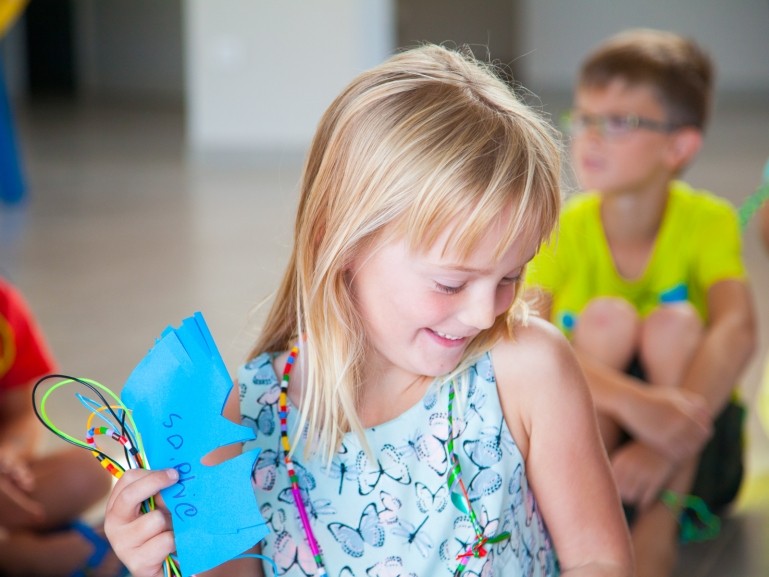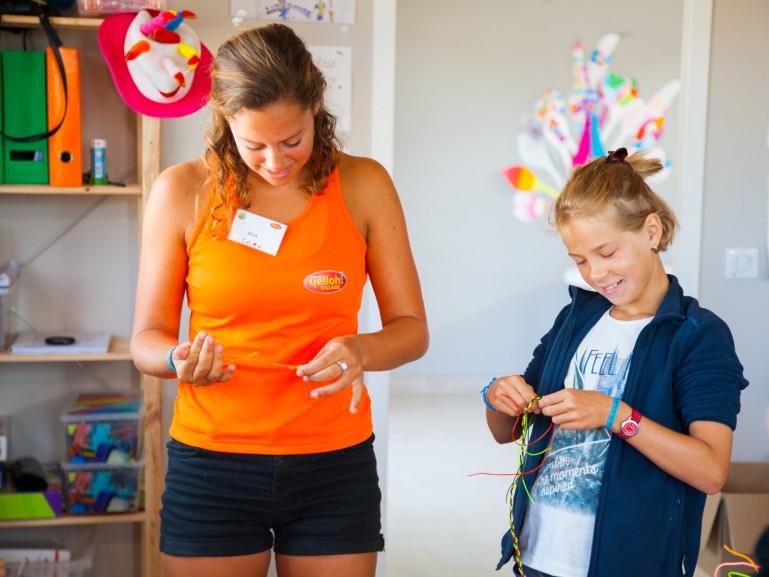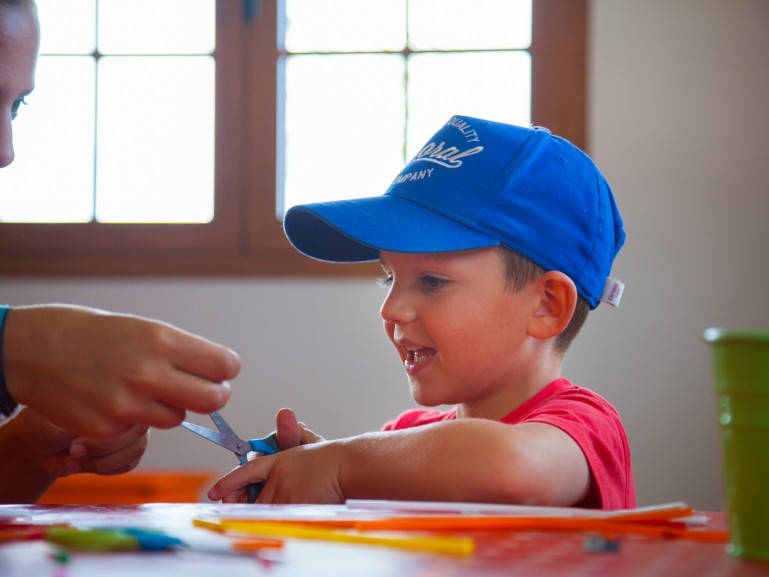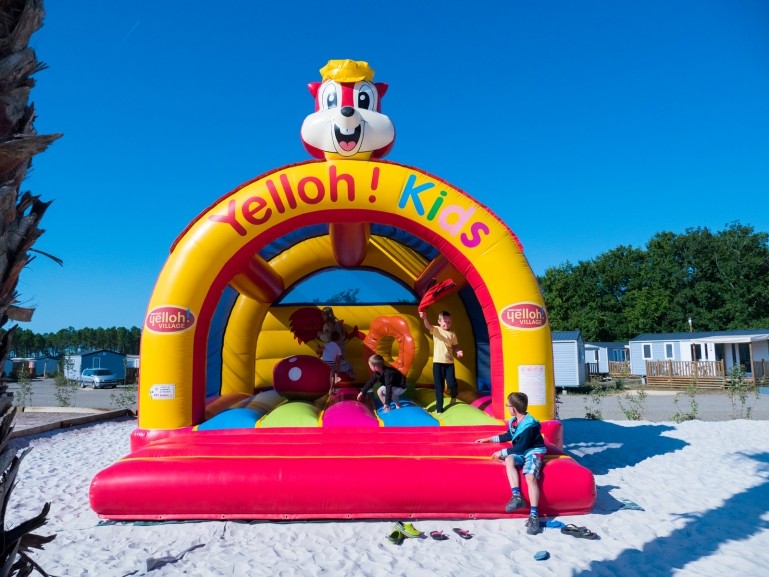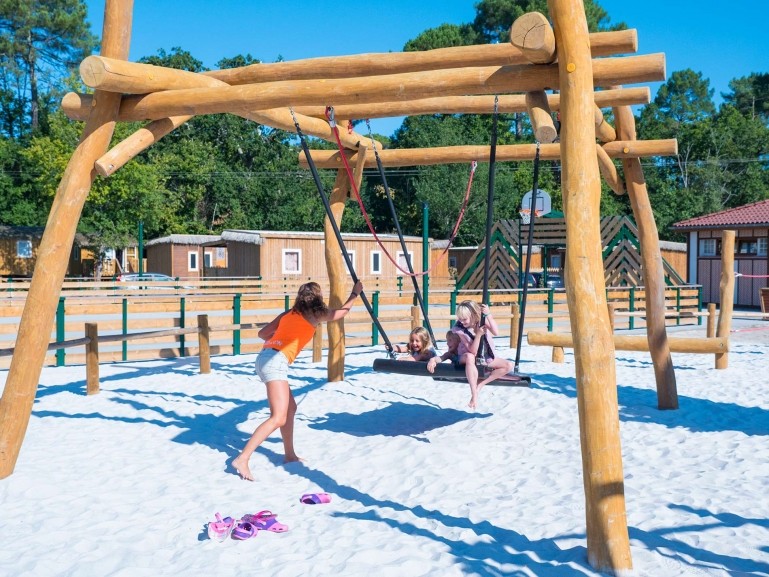 A holiday made for children
Thanks to our qualified, dynamic activity leaders, we offer several different clubs for your children during their entire holiday. They can meet other children their own age, discover our beautiful region in a different way, try new sports and make new friends! 
When the children are happy, the family is happy!
We take your family's enjoyment very seriously and strive to make an unforgettable holiday for all ages! While your children participate in the various activity clubs, parents can enjoy their holiday at their own pace! 
Kids' Clubs opening times
Kids' clubs are open throughout the season.
Low season: from 10am to midday or from 3pm to 5pm, 6 days a week
High season: from 10am to midday and from 3pm to 5pm, 6 days a week
Cassandra's day, 11 years old
10am
It's time to wake up after sleeping late in my bedroom in the cottage. This morning, I sit at the table on the terrace while dad goes to buy fresh bread and croissants for breakfast.
11am
We are ready to go to the beach to enjoy the sea and have a picnic by the water. Mum and dad brought our shovels and pails to make sand castles!
2pm
It's time to go back to the camping: we have to meet at 3 PM at the Yelloh! Kids' Club for my sister, and the Yelloh! Junior Club for me. I can't wait to join my new friends and the organisers!
5pm
We painted and made collages this afternoon. I will show my work to my parents tonight!
8pm
Mum and dad are very proud of me! We have invited our camping neighbours for dinner on our terrace tonight.
×