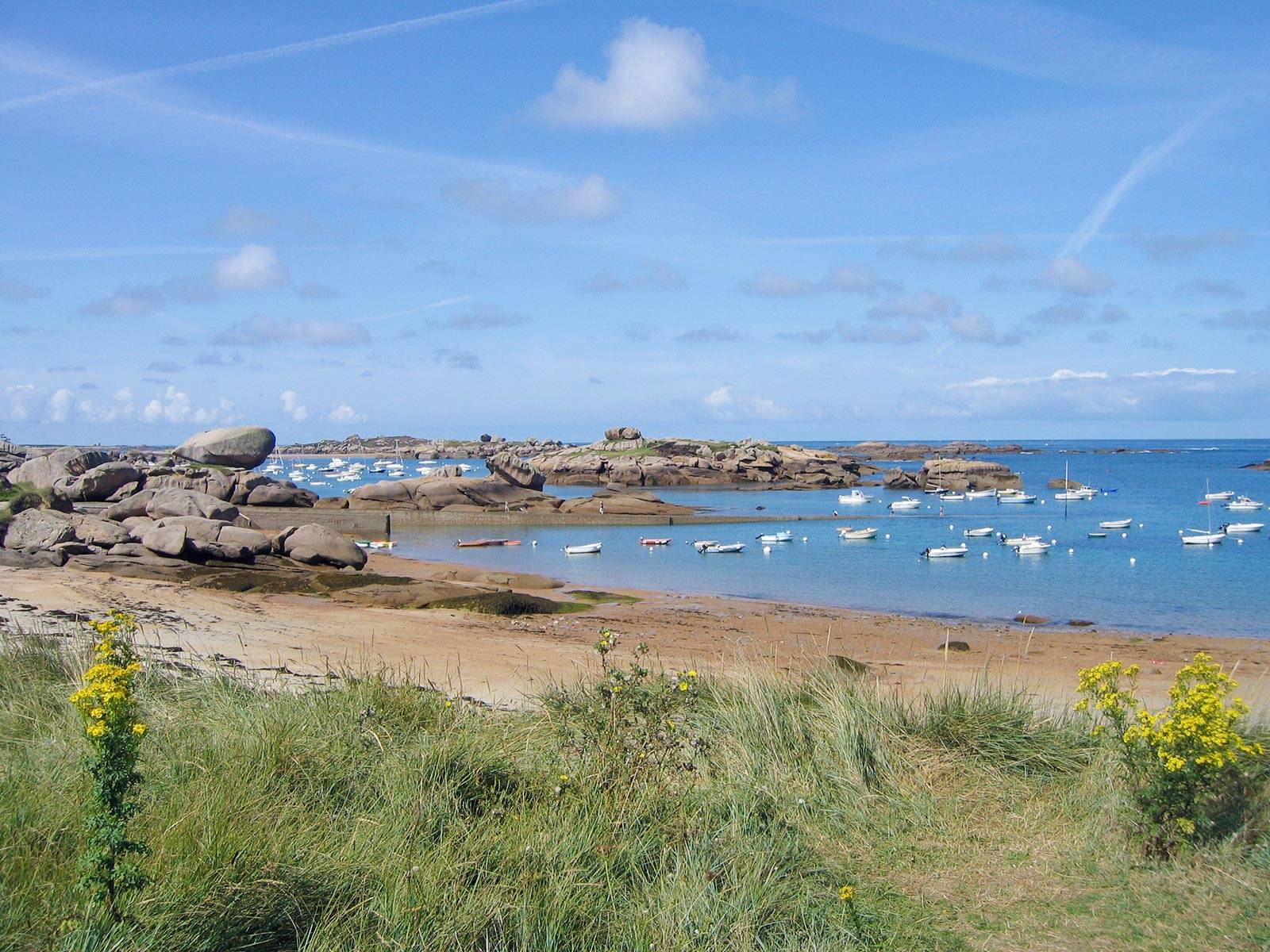 Camping Tregastel
Between Perros-Guirec and Pleumeur, Trégastel offers the charms of a small village and the dynamism of a seaside resort.
Visiting Trégastel means travelling back in space and time. Your camping holiday in Trégastel will be a constantly amazing experience!
Your search results: 1 Campsite
The Yelloh! Village campsites nearby
Holidays in camping Trégastel 
On the Pink Granite Coast, your camping holiday in Trégastel will take you to a magical place. These sparkling rocks scattered along the entire coast combined with the sapphire blue of the English Channel make for a truly amazing environment. And inland, the green landscapes give the area an even more enchanting feel. Menhirs and dolmens stand as proud reminders of the Megalithic era. The passage tomb of Kergüntuil is a 9 metre long burial place dating from the Neolithic era.
Offshore from Trégastel, towards the horizon is an archipelago comprising seven islands, home to 27 species of bird. You can take a boat to the Ile aux Moines, which is the only island that permits visitors. Inland, the Vallée de Traouïéro, a magical location, is full of real and fictitious characters. This is a land of legends, with a wide variety of flora, including some rare ferns and mosses.
People who enjoy watersports will love it here, with all sorts of activities on offer, with Optimists, sailing dinghies, sea kayaks, windsurfers and even stand up paddle boards for the more experienced.
And if you would rather stay on terra firma, you can explore the countryside on horseback or by bike. Or how about a game of tennis with your family, or a round of golf with your friends?
×