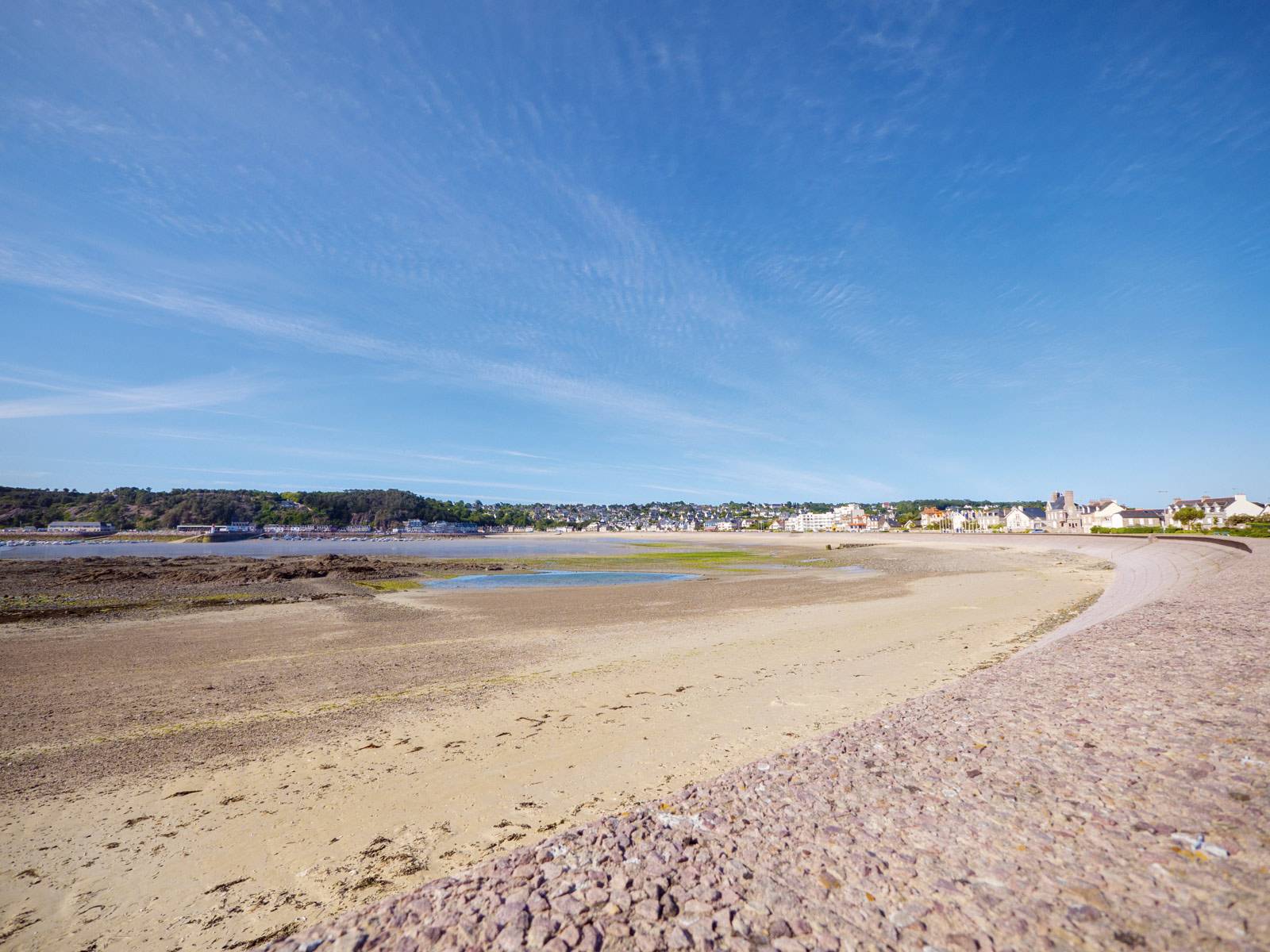 Camping Saint-Brieuc
The capital of the Côtes d'Armor has an arsenal of attractions to seduce holidaymakers who want to discover northern Brittany. The town is steeped in the rich and cultural history of the local fishing industry, which you can witness as you walk along theLéguéHarbour that nestles at the foot of the town where it meets the Bay of Saint-Brieuc. Admire the rigging of the Grand Lejon for instance, a traditional boat that has remained intact.


Your search results: 1 Campsite
A camping holiday Saint-Brieuc
Come and spend your holidays at the campsite in Saint Brieuc and discover a town with a rich natural and cultural heritage. The Bay of Saint-Brieuc offers one of the most beautiful panoramic coastal views inBrittany. Take the Chemin des Douaniers and discover this incredible view with its beaches, dunes, inlets and steep coastline. The most famous beach,La Grande Plagedes Rosaires, is a two kilometre-long stretch of sand where you can participate in any number of water sports or just go swimming. The Bay of Saint-Brieuc matches its rhythm to that of the local tides and you can take advantage of this magnificent spot to do some fishing on foot. A great activity for all the family during your camping holiday in Saint-Brieuc.
Camping Saint-Brieuc
Your camping holiday in Saint-Brieuc offers you a great opportunity to discover Brittany at its best. Start with a walk along the Chaos de Gouët, 4.5 kilometres of paths along the Gouët River that tumbles around impressive granite boulders in the river bed creating charming waterfalls. Here is the ideal setting for Breton legends. And for a breathtaking panoramic view, climb to the Pointe du Roselier and admire the emerald-coloured sea.
×