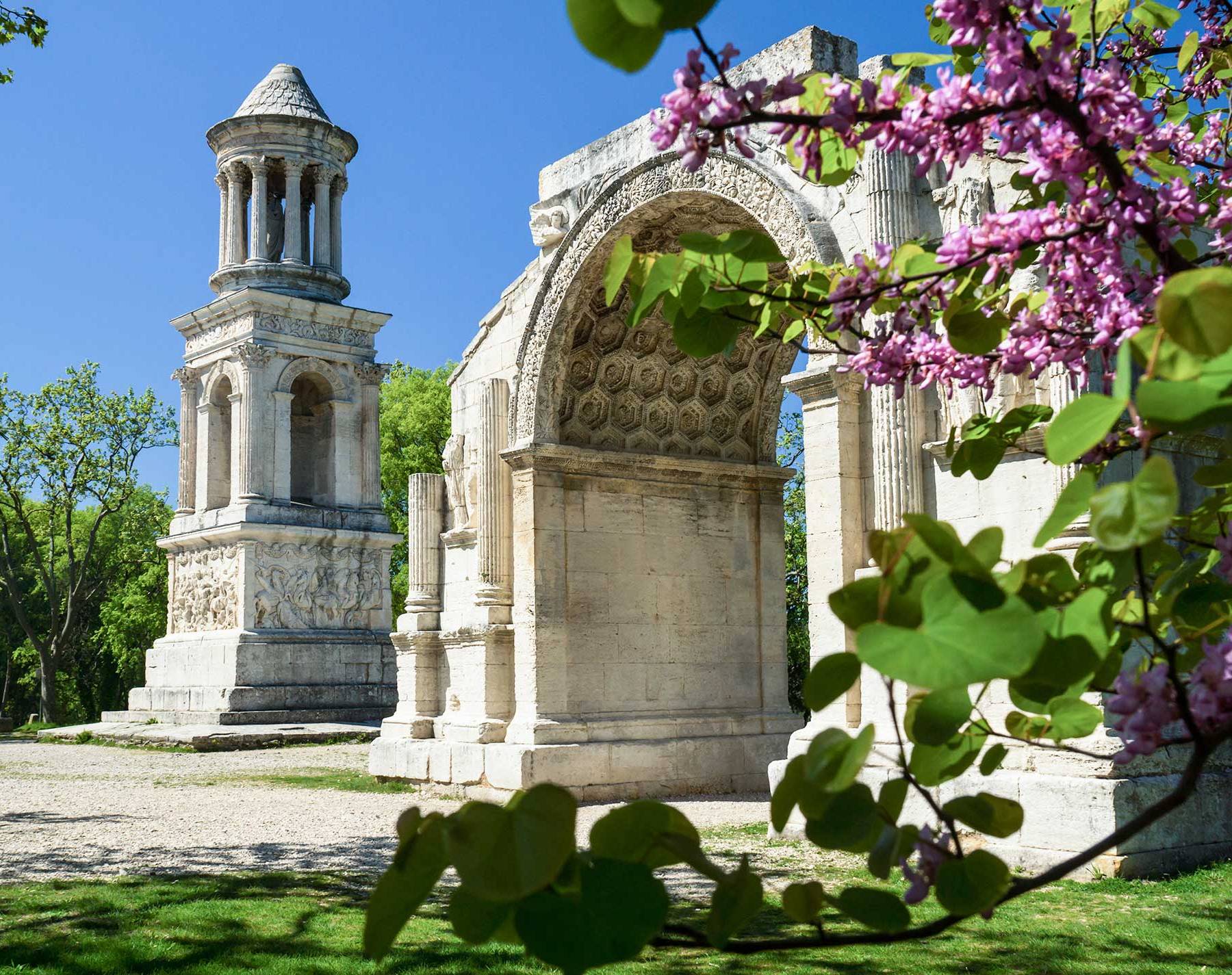 Camping Saint-Rémy-de-Provence
On holiday in Provence ? Then explore Saint-Rémy-de-Provence, a small, typically Provençal town that boasts sunshine, delightful narrow streets and a certain art de vivre.
Your search results: 1 Campsite
Do you know Saint-Rémy-de-Provence ?
Set in the heart of Provence at the foot of the Alpilles mountains, Saint-Rémy-de-Provence is a charming little town with a real holiday feel! As you wander around its historic centre, made up of winding alleyways and shady squares where the cicadas sing, you will discover the typically Provençal way of life. From Place Jean Jaurès to the gates in the ramparts that encircle the town centre, admire the grandeur of the old town houses, monasteries and the chapels that date back to the 17th and 18th centuries.
Keep exploring with a visit of the market, held every Wednesday and Saturday morning, its stalls brimming with regional produce. Why not pick up some lavender, a straw hat or a bottle of olive oil as a souvenir of your holiday? There are also plenty of boutiques and restaurants in the town centre, where you can enjoy a relaxing moment in the shade of a plane tree.
What to see and do 
If it's culture you're looking for, this small town is full of history and has attracted more than its fair share of artists, writers and painters, including Nostradamus, Charles Gounod and Van Gogh. You can follow a trail through the town centre to see the places Van Gogh painted and you can visit Saint-Paul-de-Mausole, the monastery and hospital where he stayed.
The Estrine Museum and the Alpilles Museum are also worth a visit. If you head out of the town centre to the foot of the Alpilles, you can discover one of Europe's oldest archaeological sites, Les Antiques. It dates back to the third century BC and comprises the remains of a Gallo-Roman city testifying to the town's important historical past.
If you're feeling active, there are several hiking trails in the Alpilles. Or, if you're looking for a cooler spot, hire a bicycle and head for Lake Peiroou, surrounded by rocks and pine trees.
×