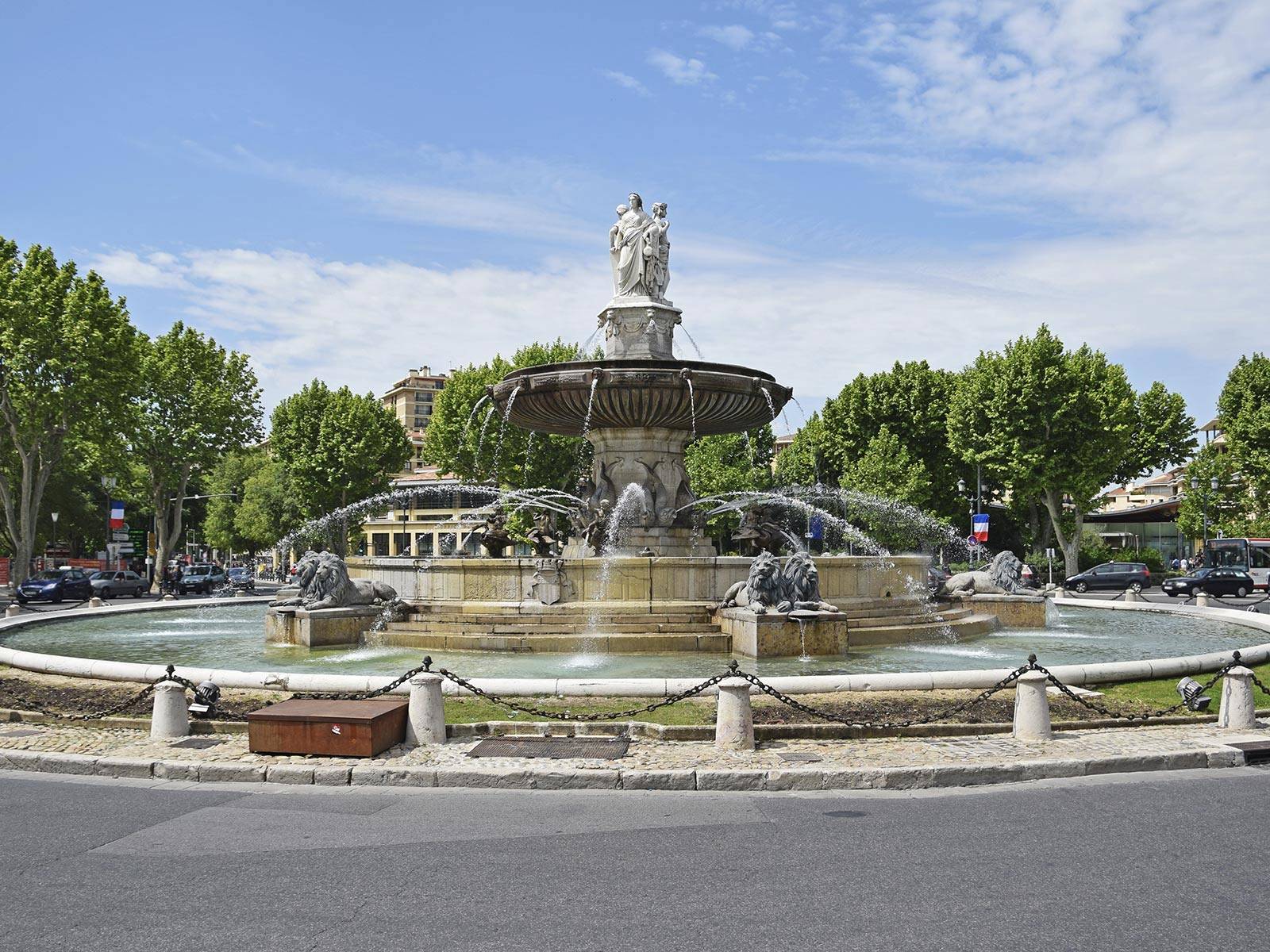 Camping Aix en Provence
Aix en Provence, where eras and traditions come together, is a place that resolutely asserts its heritage and modernity. As a city packed with character and culture, you'll be able to get a taste of its wealth of attractions during a walk past its cathedrals and private mansions or while you have a break under the shade of a mimosa, in one of the city's many gardens. This is a city you really should come and discover during your campsite holiday!

The treasures of Aix en Provence will reveal themselves to you as you stroll through its city centre. You'll be amazed by its architectural and cultural heritage. The Cours Mirabeau, for example, is a real feast for the eyes, with all sorts of fountains and open green spaces, and is a wonderful, cool place to enjoy during your campsite holiday in Aix en Provence.
Your search results: 1 Campsite
Holidays in camping Aix en Provence
Reminders of its past are all around you in the city centre: Gaulish remains, Roman baths, imposing medieval cathedrals, 18th century monuments and more. When you visit the centre of the ancient city of Aix en Provence, you'll be enjoying a journey back in time.
Your stay at the Aix en Provence campsite would be incomplete if you missed enjoying the artistic and cultural heritage of this city. The studio of famous artist Cézanne, the prestigious Fondation Vasarely, with its impressive sculptures, and the Cité du Livre make this city, which has always been a source of inspiration for great artists, a hugely popular place to visit.
With lively pedestrianised streets, little shaded Roman alleys, the former episcopal city, which used to be reserved for counts and bishops, is now a very busy shopping district, packed with history. A must-see during your visit to Aix en Provence!
×