Close to the camping Sant Pol
Fine sand beaches, rocky little inlets, superb hiking routes, the translucent depths of the sea and imposing, rocky cliffs: you'll find all this on the Costa Brava. Find out about all the activities available at the campsite straight away.
Camping Sant Pol
C/ Doctor Fleming 118-134
17220 Sant Feliu de Guixols
SPAIN
Location
Sant Feliu de Guíxols, 0.5 km
Gérone railway station, 35 km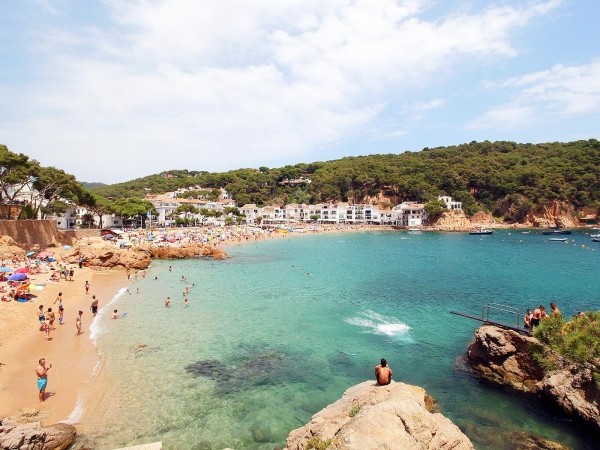 Beaches and inlets
Coming on holiday to the Costa Brava means discovering its splendid coastline, where nature expresses itself fully! You'll be able to bathe from the beaches of Sant Pol or Sant Feliu, or explore the fantastic inlets of the beach of Sant Pol or Cala Sa Conca. Siestas in the sunshine, sandcastles, sea kayaking, sailing and bathing all await you here! 
The culture and identity of the Costa Brava
With its traditions that are still alive and well, and its highly impressive traditional events, your stay on the Costa Brava will be a really exotic one. Right beside the campsite, you'll be able to visit the town's museum, the toy museum and the Thyssen Foundation, home to a fabulous art gallery. You might also be able to enjoy the festival of Porta Ferrada or the traditional festival of Sant Feliu!  
×