Free cancellation right up until D-2 before arrival for a selection of accommodation options! ─ Find out more
Panorama du Pyla holiday village: family camping for children and teenagers
Our entertainments team provide a wide variety of activities for your children. They'll have a great time together! 
Club Kids: 5-7 years
Throughout the season
The campsite's Kids Club offers your children a wide choice of activities throughout their stay. Everything they need to make their holiday even more fun!
salt dough
treasure hunt
painting
preparation of shows from age 5
Club Juniors: 8-12 years
Throughout the season
To ensure your kids have a memorable stay, the campsite has set up a Juniors Club. Sports, handicrafts and creative activities, discoveries… something for everyone!
salt dough
treasure hunt
painting
sporting tournaments
Club Teens: 13-17 years
Throughout the season
Sports, new friends, disco... Your teens will be spoilt for choice with the campsite's Teens Club, which has been set up specifically for them!
beach volleyball
table tennis
tennis
skate park
multi-use games area
disco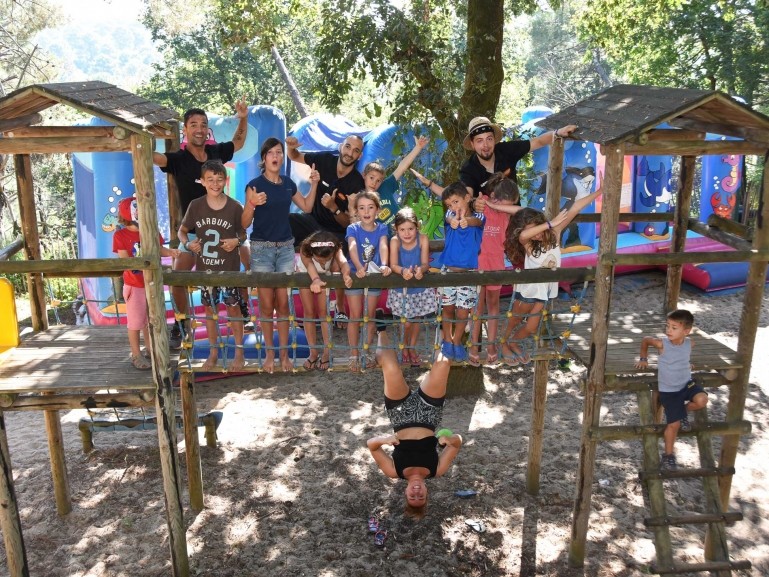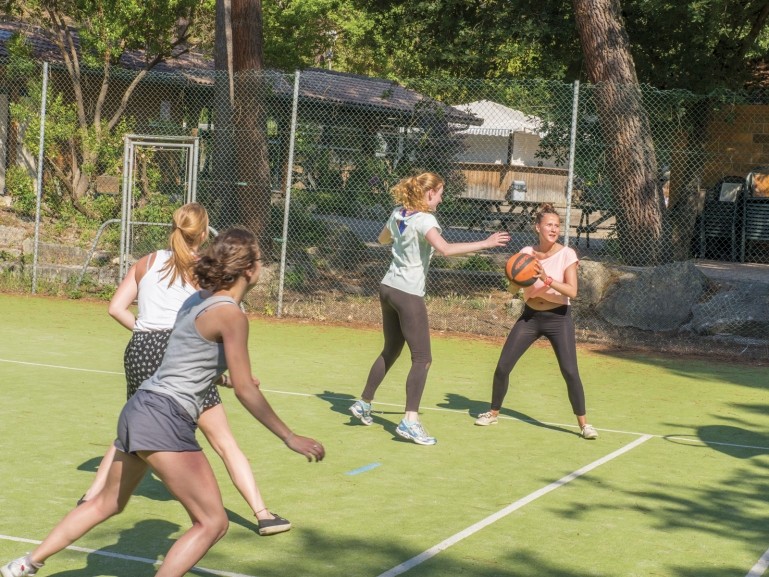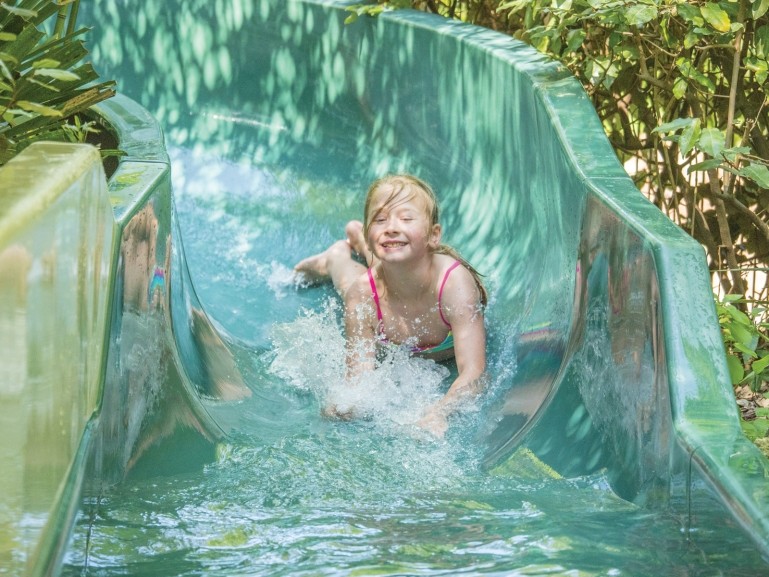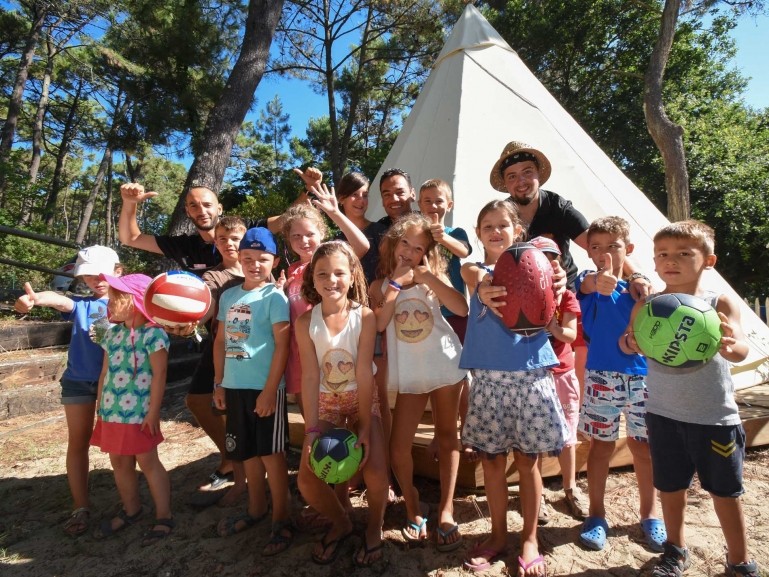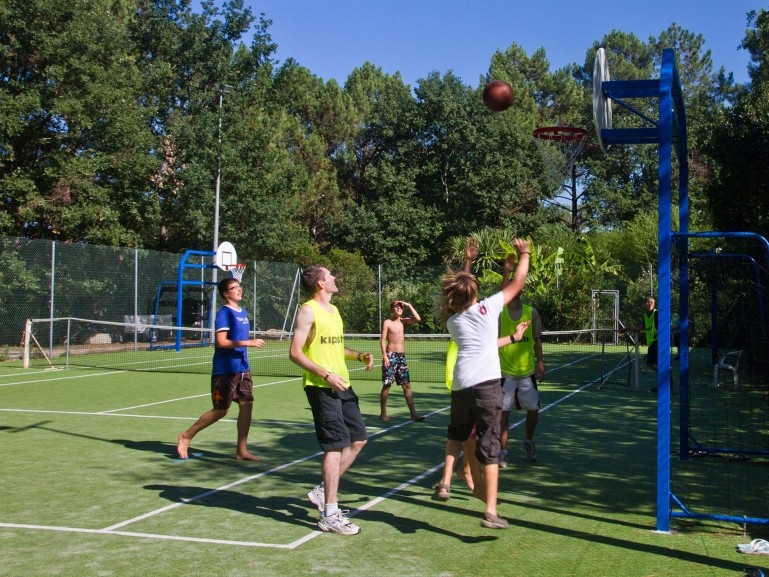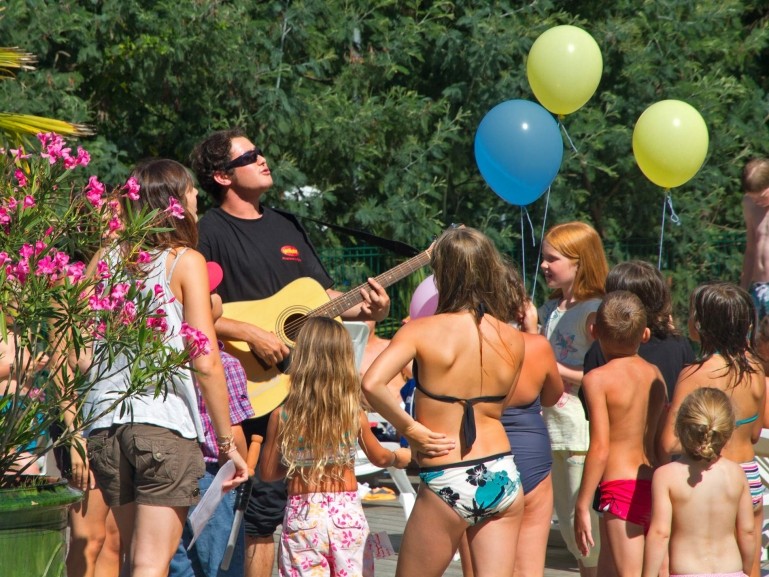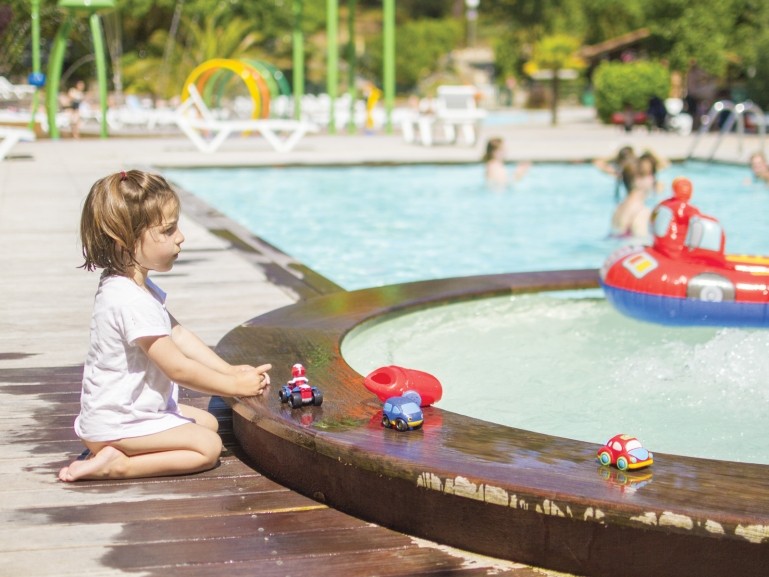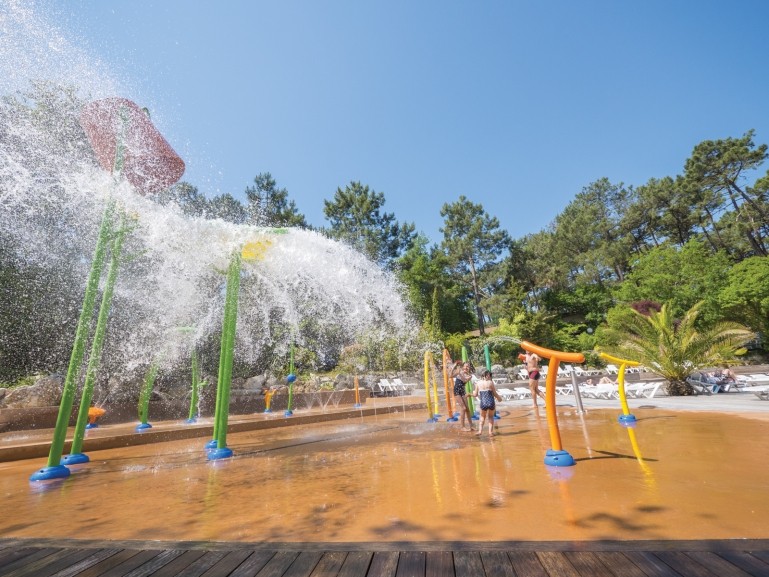 Your tiny tots
Specifically designed for the little ones, the aquasplash and a specially-adapted games area are available for you to use. Our mascot will pass through every day to entertain them and make them laugh. 
Exploring the environment
Through the activities, we help the children to get better acquainted with our superb surroundings, the dune, the ocean, the tides, the basin and the forest. And all that while having fun: treasure hunts, staging shows, drawing workshops, salt dough, exploring the dune and the forest, etc...
Kids' Clubs opening times
Kids' Clubs are open throughout the season.
High Season: 4 hours per day, 6 days a week
Low Season: 2 hours per day, 5 to 6 days a week
Marie's day, 8 years old
8am
I wake up gently, just opposite the Banc d'Arguin National Park. Dad has fetched warm bread and croissants for a tasty family breakfast...
10am
My brothers, Jules and Victor, have already gone for the surfing lesson, mum and dad are going to aquaerobic and I'm going to play with my new friends!
5pm
We all met up at the pool and I went on the water slide with the boys, while mum and dad relaxed in the jacuzzi. We bumped into Yellito, the campsite mascot!
7pm
My parents have a drink while we wait for dinner in the restaurant and enjoy the sunset. The red sky is a sure sign of great weather tomorrow!
×