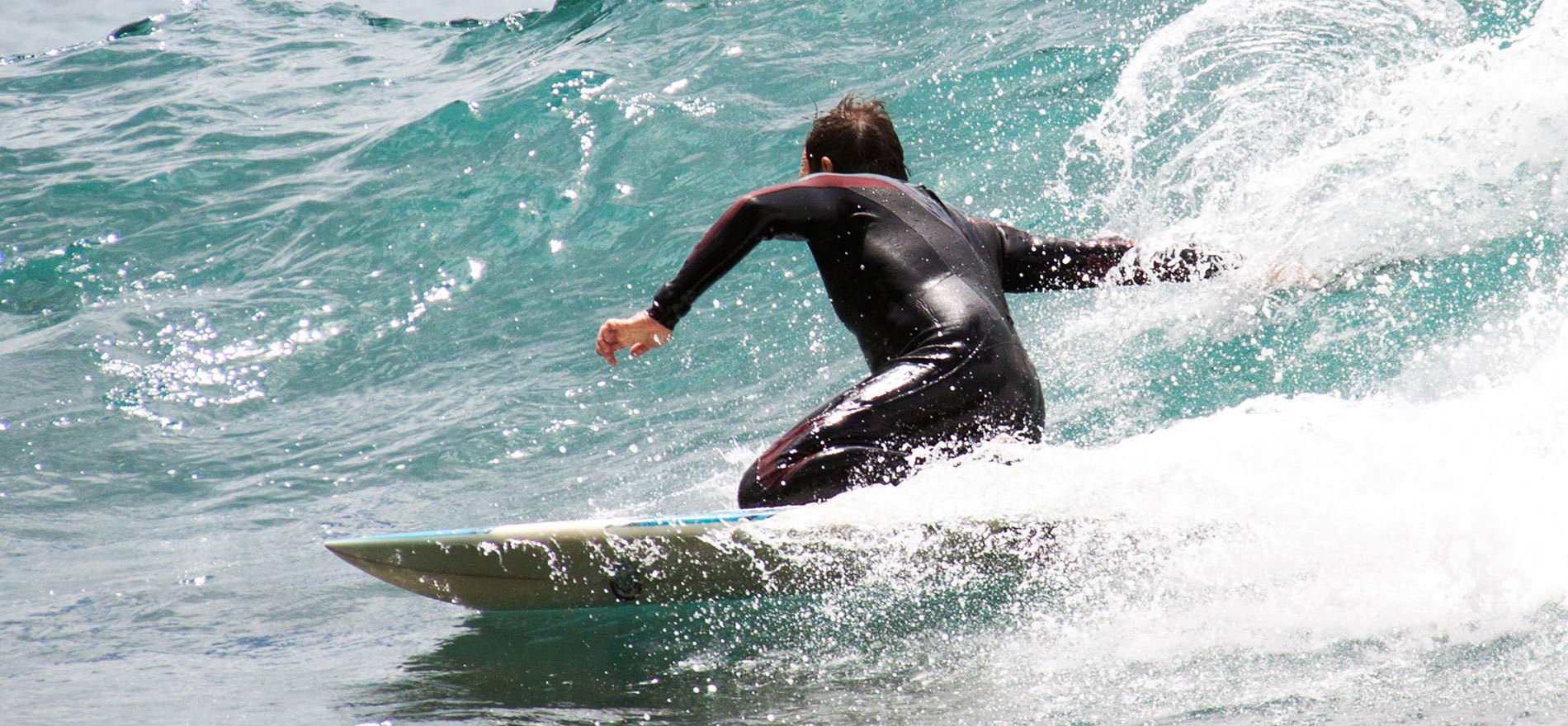 Head for the water!
Fancy the idea of feeling the wind in your hair and breathing in that sea air? Dreaming about take offs and point breaks? Time to head for the water and choose the right places according to your ability.
Unmissable and easy: paddleboarding
It's a fact: there'll be water at your holiday destination! And wherever there's water, there are now paddleboards. And if you've promised yourself you'll give it a go one day, then this is your chance! Once you've taken in a few instructions, you'll be able to set off on your own, with your partner or with the family, standing up on your board.
The good news is that everyone can enjoy paddleboarding. You can discover the sights in a whole new way from the water! Happiness lies just a paddle away! Seaside, ocean, lake or river: anything's possible! More experienced boarders will probably opt for rougher waters for a bit of variety. And there aren't a great deal of preparations to be made before setting off either. Just remember that if you're someone who enjoys a bit of yoga, it should be easier for you to become aware of your body so as to find your balance more easily.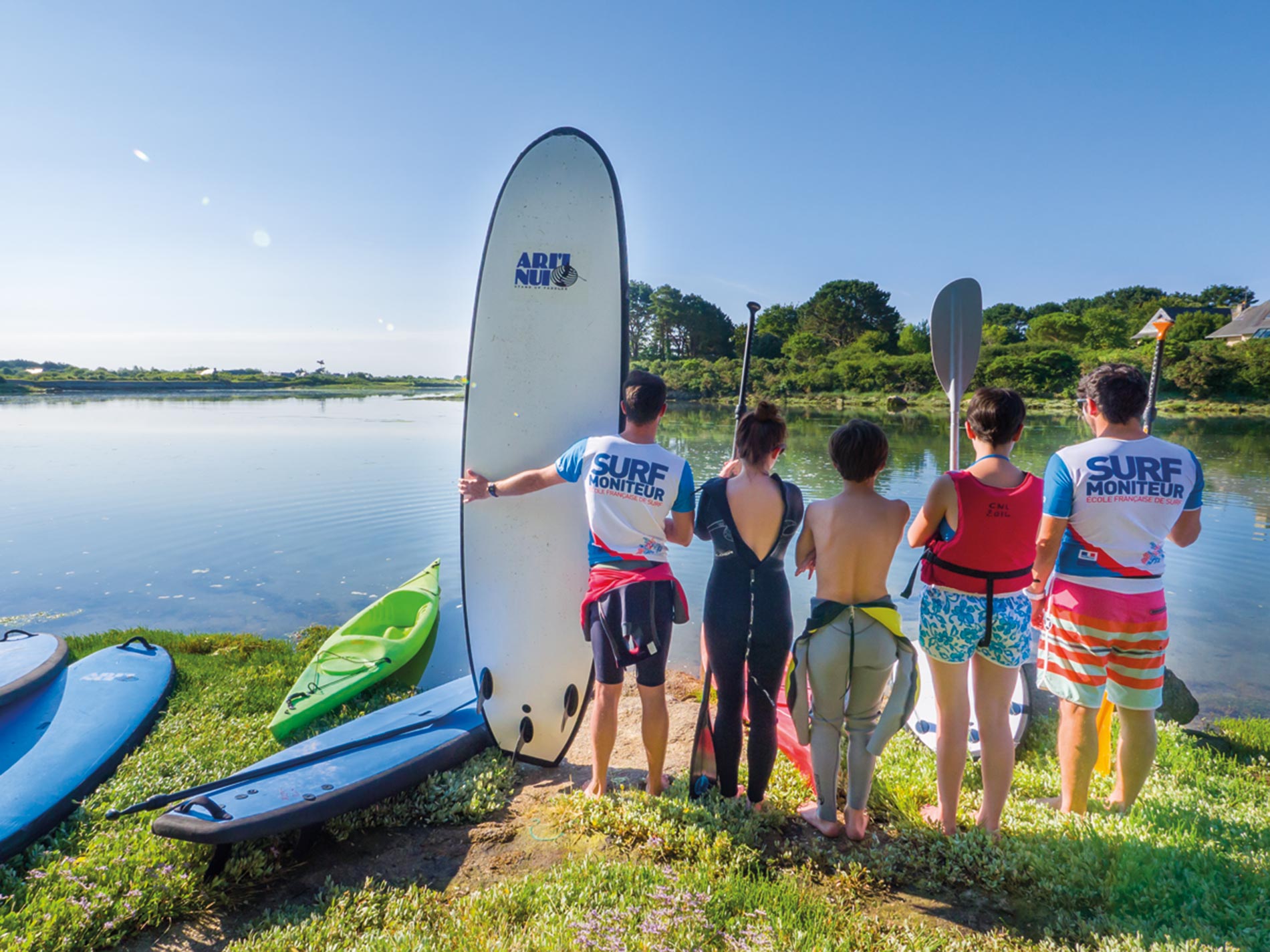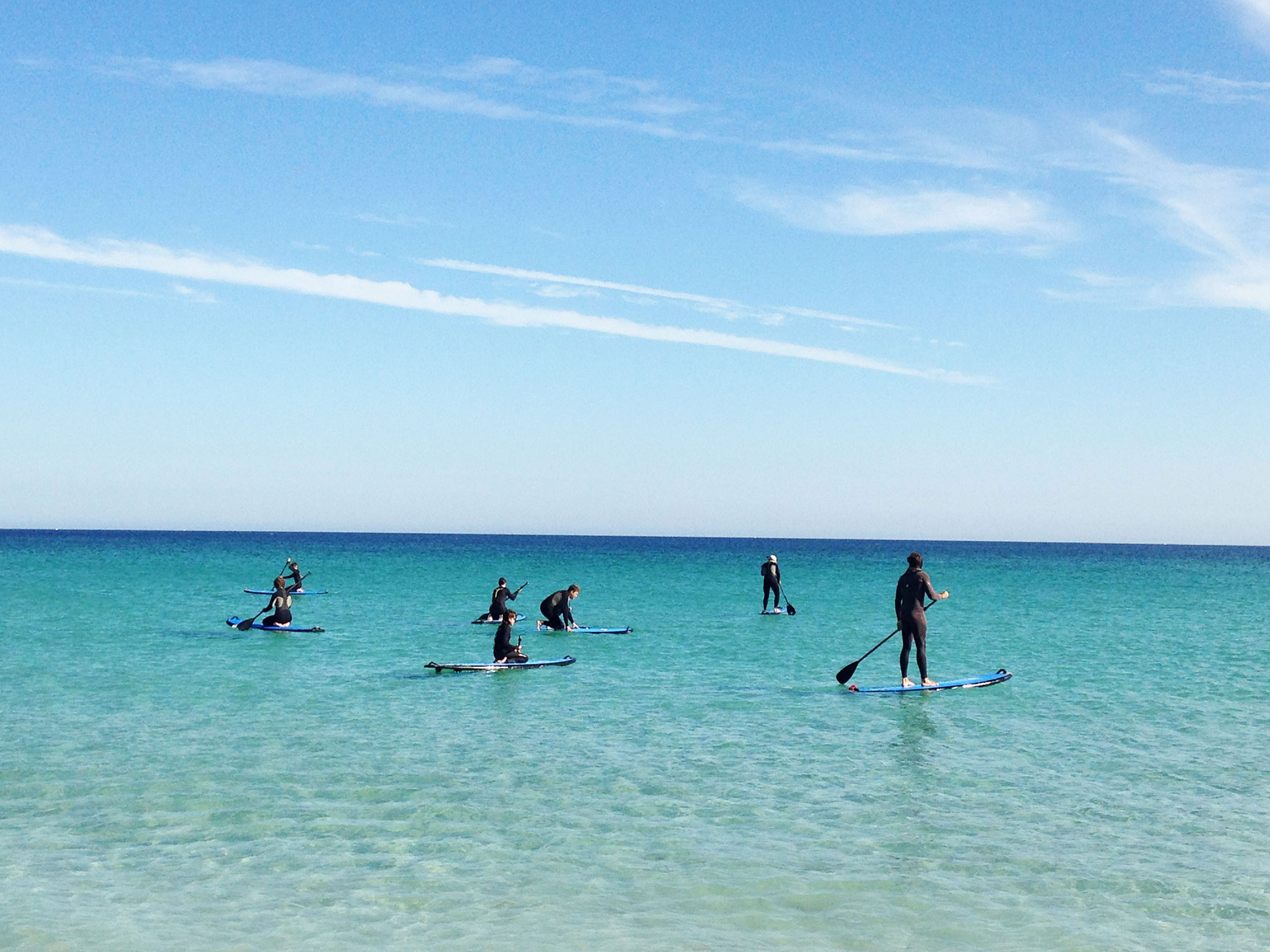 Fun and widely available: windsurfing
Seaside, lake or ocean: seasoned windsurfers will take on any liquid surface! So how about you? Well if you're a beginner you'll prefer the calmer waters of a lake, of course. But once you've taken in the safety rules and mastered the handling of the board and sail to which it is attached, you'll find yourself entering the wonderful world of boardsports! Then you can enjoy races with your friends as well as some lovely dips with loads of laughs!
And to make sure you enjoy it all, don't forget to warm up properly: stretching, wrist-warming, neck-softening, arm rotating and arm-stretching are all vital to prepare your body, even more so when you're not used to it. And once you're on the water, you can let the fun commence!
Exhilarating and technical: surfing
If you're fairly energetic, like acquainting yourself with new activities and have good balance, this discipline should please you! One tip: take your friends with you as well as a surf pro to coach you. Taking to the waves in good company is a really nice holiday option!
And to make things as pleasant and safe as possible, choose your beach carefully, as well as the height and power of the waves, and find out about the surfing ability of your companions. Small waves for beginners, deep and really powerful ones for seasoned surfers. One thing's for sure: you'll love it!
Unmissable and complex: kitesurfing
If you're someone who just loves a bit of excitement and new adventures, you should have a go at kitesurfing! Speed, a feeling of total freedom, overcoming the elements etc! Once you start really mastering your board and sail, you'll almost have reached nirvana!
Learning how to lean, directing the kite, making it airborne once more when it falls into the sea, getting up and running again; this sport is both stimulating and exhilarating. To start off and make quick progress, just have some lessons with a pro before getting stuck in.
Balanced all year long…
Fun little balancing exercises can help you to increase your balance. For example, you can put your socks on standing up every morning with your eyes closed, or train yourself to walk on the edge of the pavements. When you use public transport, try to do so with your hands in your pockets, without holding onto the bars or seats. Close your eyes… you're on holiday already!
Forewarned is forearmed
MEMO
Always set off with the right kit: anti-UV T-shirts, sun cream, helmet, suitable swimwear, isothermic clothing if necessary.
As a matter of course, always check the weather forecast.
Each time you set off, make sure your equipment isn't damaged.
Never set off on your own and never get too far from the shore.
Respect the rules with regard to right of way and safety associated with each type of waterport.
×