Free cancellation right up until D-2 before arrival for a selection of accommodation options! ─ Find out more
Services at the camping Les Cascades
On holiday, the services offered by the campsite are important? Of course! And the Yelloh! Village Les Cascades has done everything possible to make sure you're happy all holiday long. You're looking for tourist information or want to book an activity? Head for reception, the staff are always ready to help. Fancy something good to eat? The Italian restaurant opens its doors... So you see, we have everything in hand to keep you smiling!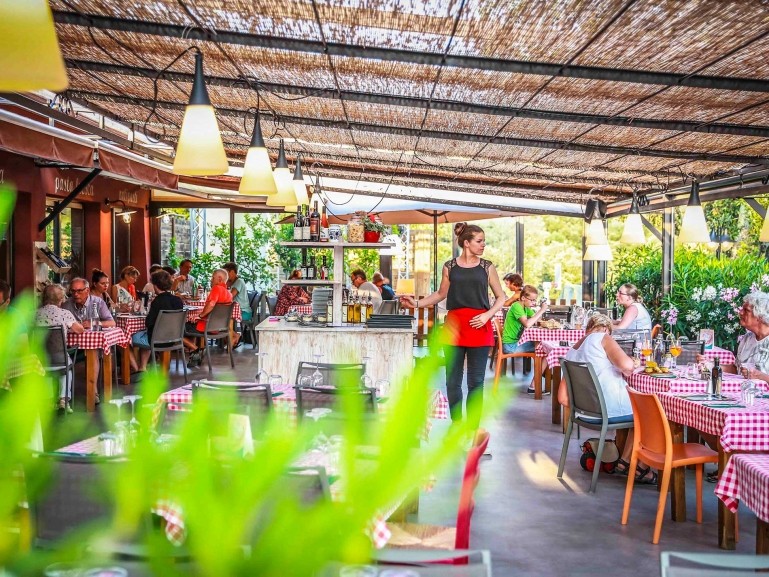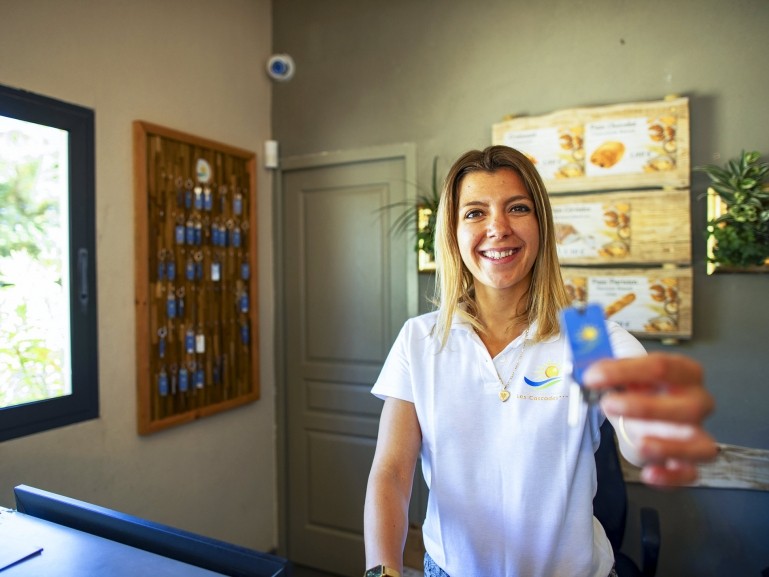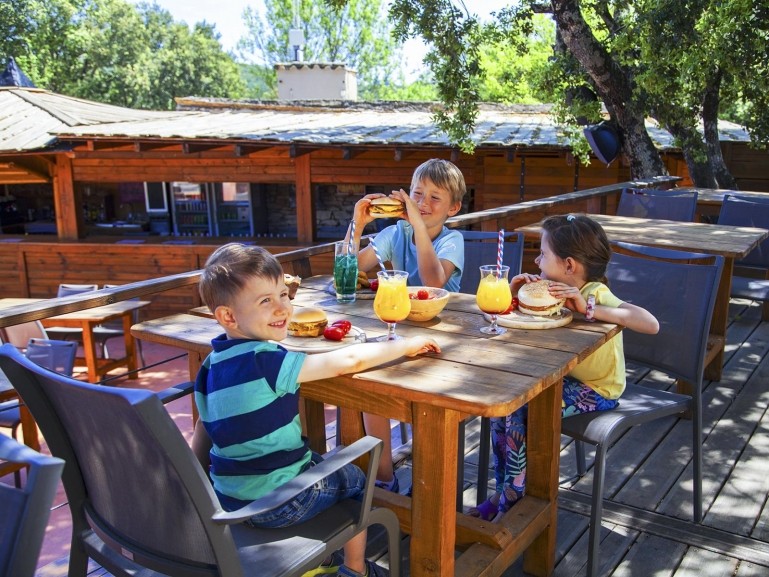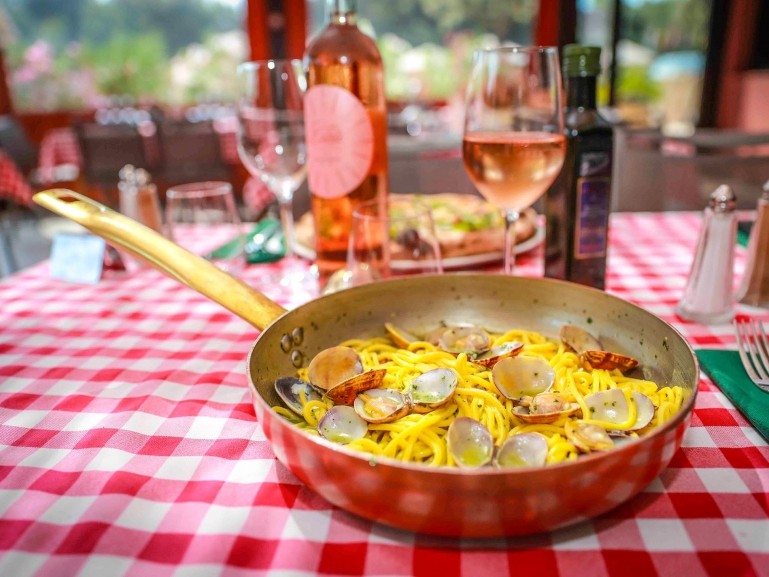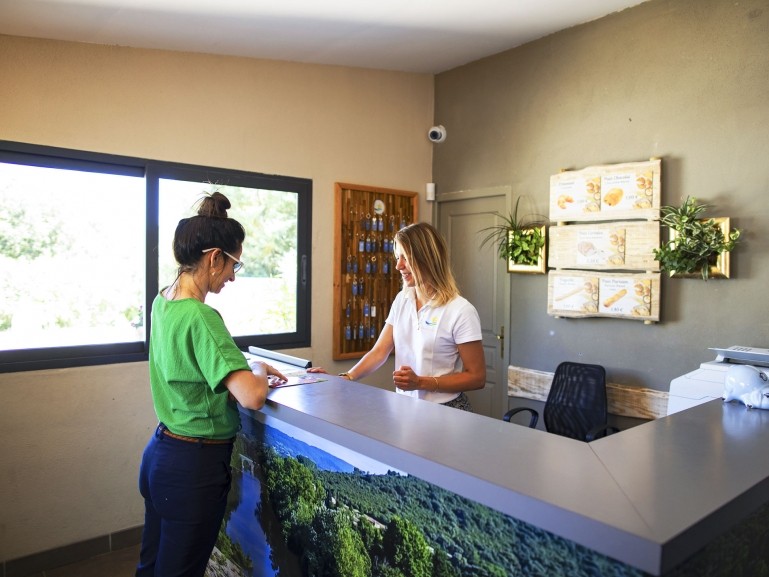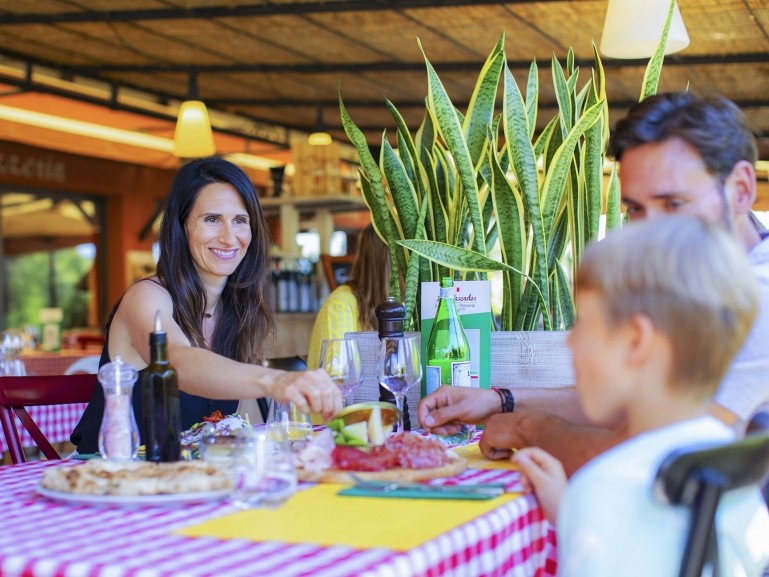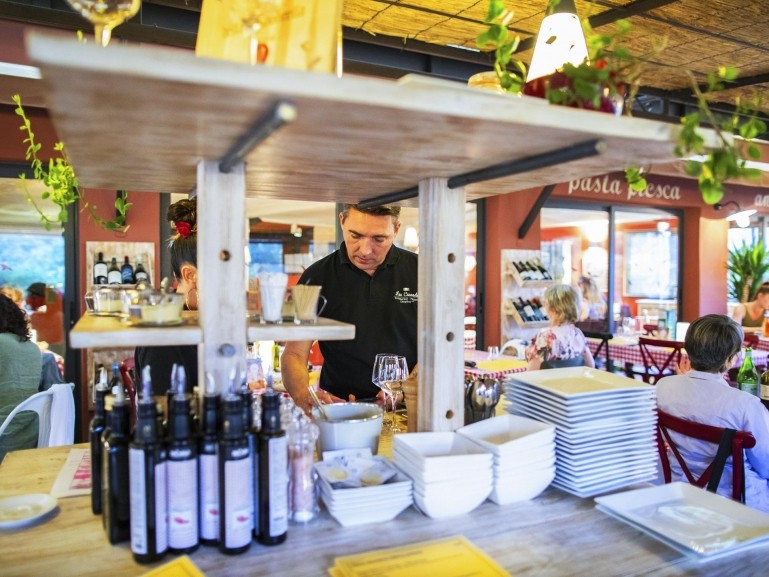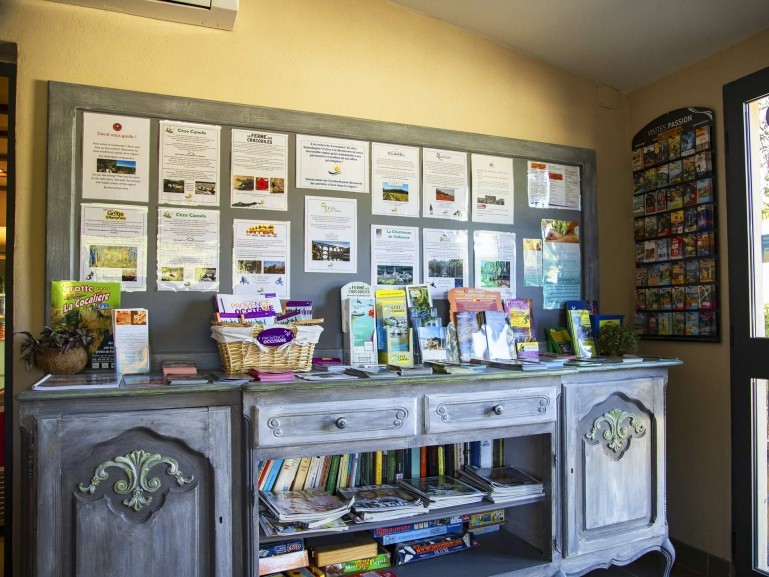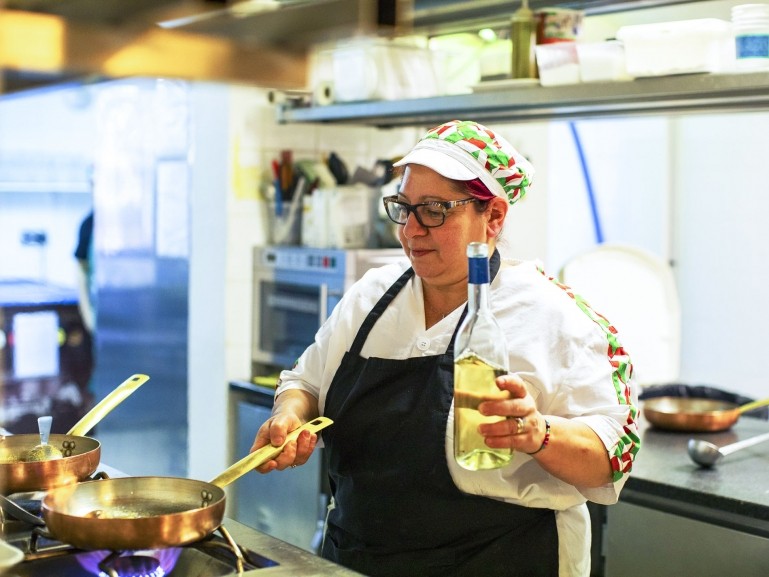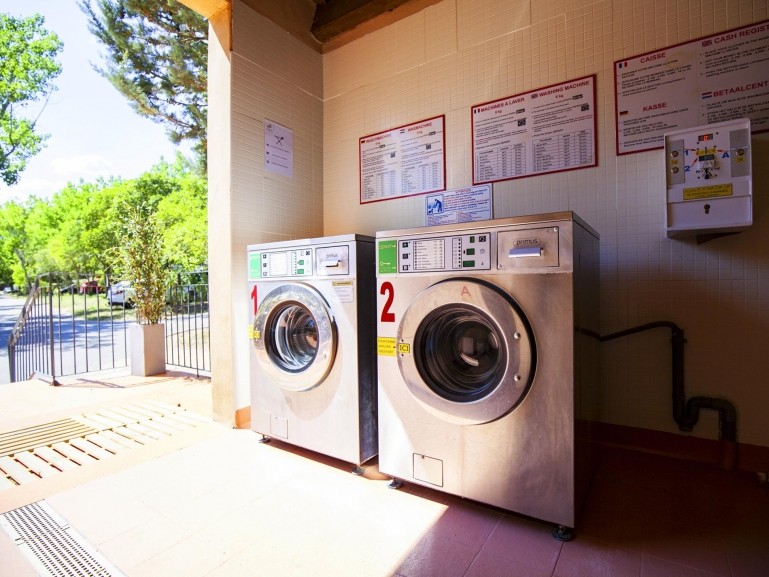 On the premises
| | Low season | High season | Extra charge payable |
| --- | --- | --- | --- |
| Bar | | | € |
| Library | | | |
| Grocery store | | | € |
| Tourist information | | | |
| Launderette | | | € |
| Chairs and cots rental | | | € |
| Safe rental | | | € |
| Fridge rental | | | € |
| Premium accommodation | | | € |
| Waste disposal for camper | | | |
| Restaurant | | | € |
| Postal service | | | |
| Snack bar / Takeaway food | | | € |
| Wi-Fi | | | € |
Nearby
| | Distance | Low season | High season | Extra charge payable |
| --- | --- | --- | --- | --- |
| Cash machine | 8 km | | | |
| Bike rental | 10 km | | | € |
A reception desk always on hand to help
You're going to like reception here at the campsite. In fact you're going to love it! The personalised and authentic welcome by the staff is certain to put a smile on your face. And what's better than plenty of good humour when on holiday? So don't hesitate to come and ask any of the team, they'll have the answer to all your requests. You'd like to explore the surrounding area? Our staff will be able to advise you. You'd like to book an activity with your friends or family? Our staff can organise it for you. You need to hire sheets, towels or even a baby kit? Our staff will be able to assist. You need to buy a few basic essentials? Our staff will be able to help you out. In other words, our staff at reception have a solution for everything! What could be better than that to make you smile?
An exceptional Italian restaurant
Prepare to hear your tummy rumble, we're about to make your mouth water! Yes indeed, the campsite has a fabulous Italian restaurant-pizzeria offering traditional cuisine right on-site. Here everything harks back to Italy: the Italian chef and pizzaiolo, fresh produce directly imported from small Italian producers, the perfect decoration... And on the menu? Pizzas, of course, but also bruschetta, carpaccio, fresh pasta, lasagne... So, feeling hungry? You're going to love eating in this gorgeous setting, a world away from the everyday, with its friendly family atmosphere. Flavours from afar here at your campsite? Everything's possible at the Yelloh! Village Les Cascades. 
Tailor-made services
The campsite has thought of everything so that your holiday is as enjoyable as possible. Need to do some washing? A laundry awaits you with washing machines and tumble dryers. How's that for convenience!
And because on holiday it's important to start the day with a great breakfast, you can order your bread from reception. Don't forget to place your order the day before. Fancy a quick bite to eat or something simple on your cottage terrace? Head for the campsite snack bar, a varied menu awaits you: sandwiches, salads... And in the evening you can all meet up at the bar for cocktails with friends and family. So yes, here everything has been planned to make your life simple. Happiness guaranteed!
×