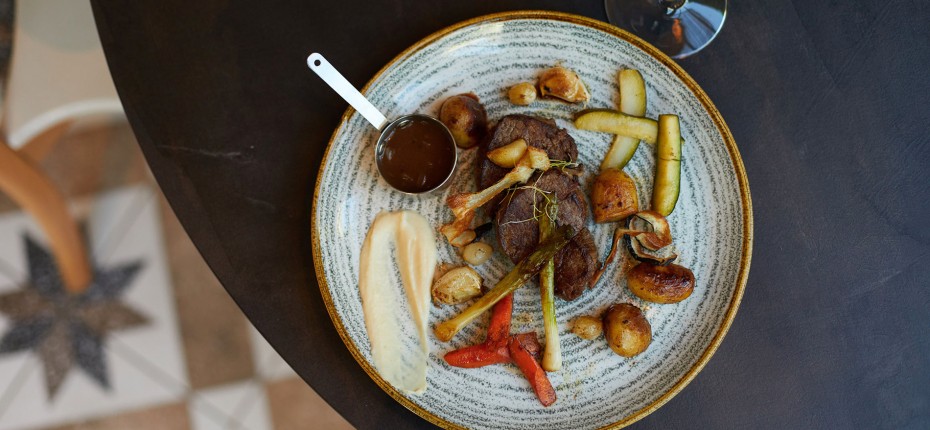 A good holiday also means good food!
Your holiday is also an opportunity to try new flavours from different terroirs. Our Yelloh! Village campsites love to welcome you to their restaurants to share their traditional cuisine and regional dishes.
True passion
Regardless of the restaurant, the region and the cuisine on offer, our chefs all have the same vision: sharing their passion for good food and everything that goes with it. As such, they also share some strong values:
Respect for the terroir: our chefs do their utmost to source ingredients from local producers. You're the ones travelling, not the produce!

Seasonal produce: nature goes at its own pace, which should be respected.

An authentic setting and atmosphere: everything is done to welcome you in a warm and distinctive venue. A proper dining experience should appeal to all the senses.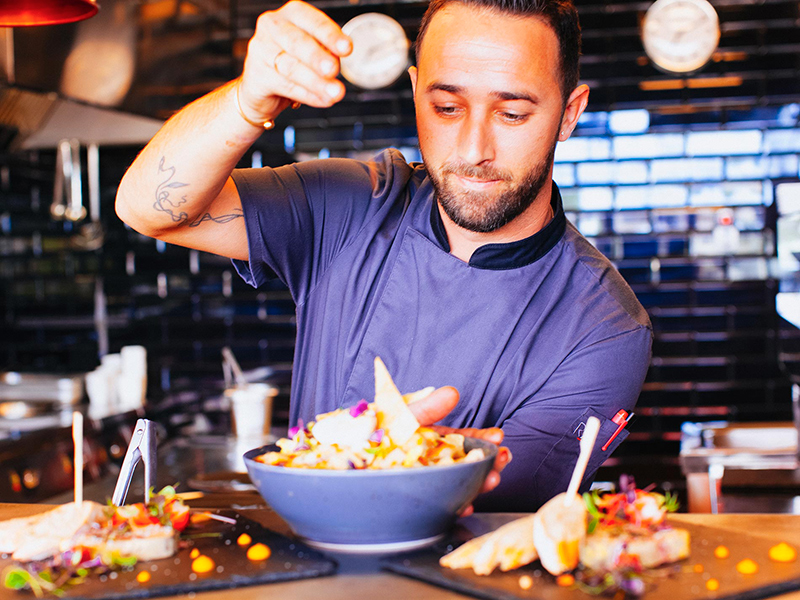 More than just a meal...
Depending on the region and its surroundings, our restaurants offer different kinds of cuisine: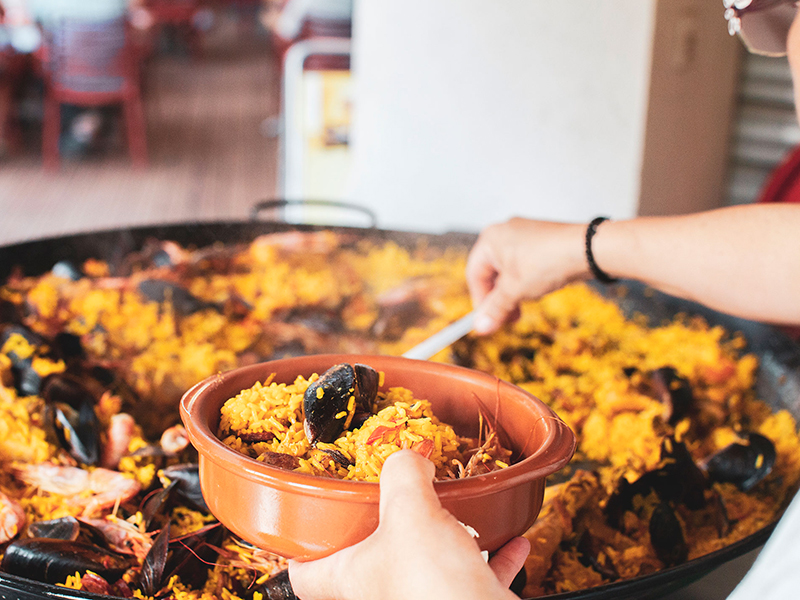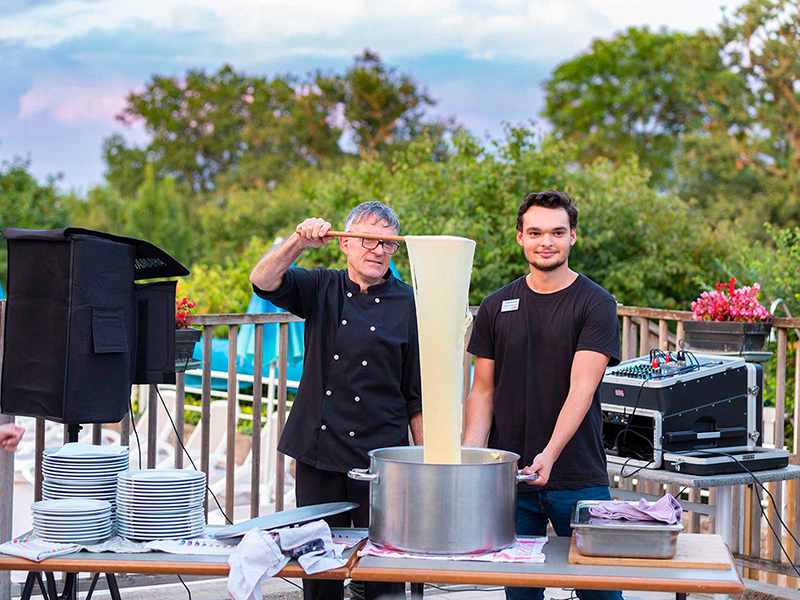 Mediterranean fare
With sun-kissed, healthy Mediterranean cuisine, you really are spoilt for choice.
With tiella from Sète, stuffed aubergines, boles de picolat meatballs, bouillabaisse and the rest, with the song of the cicada in the background, every meal will be etched in your holiday memories.
Seafood dishes
From the Mediterranean to the Atlantic and then the English Channel, the restaurants you'll find on the coast are always keen to showcase seafood.  
Simply gather around a seafood platter with family or friends. Unless the stuffed squid or the catch of the day has piqued your curiosity!
Traditional recipes
Buckwheat pancakes in Brittany, gratin dauphinois or aligot from Aveyron... you'll find all these long-standing favourites in our Yelloh! Village campsites.
These dishes all form part of our regions' heritage. Let yourself be tempted by our chefs' versions.
... a real holiday souvenir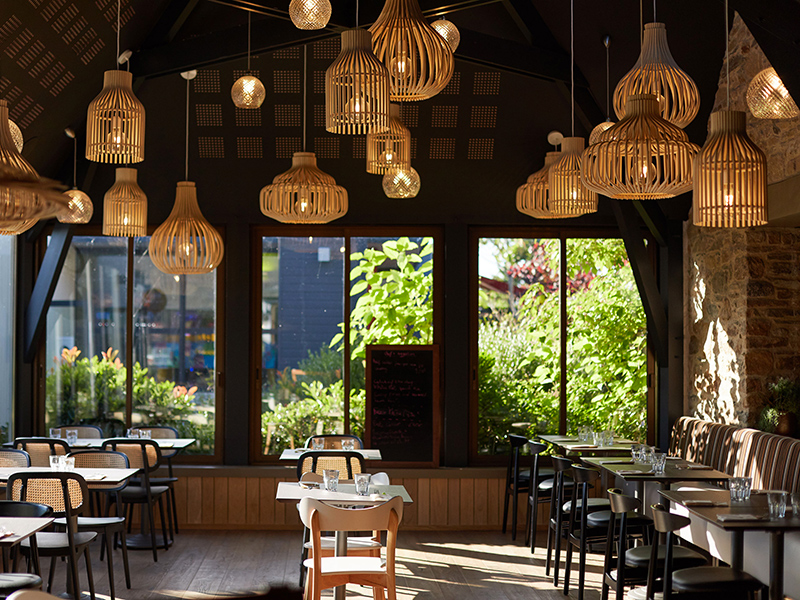 As you'll know, every chef has their own style and inspirations and our campsites' restaurants offer some unique experiences. A cosy, floral or Art Deco ambiance, a pizza oven right in the dining room... Pull up a chair at a Yelloh! Village table and be transported to a new destination designed to stir your emotions.
That's what Yelloh! Village is all about – we continue to showcase the regions in the dining room, so you never stop exploring, even at the table.
So tuck in!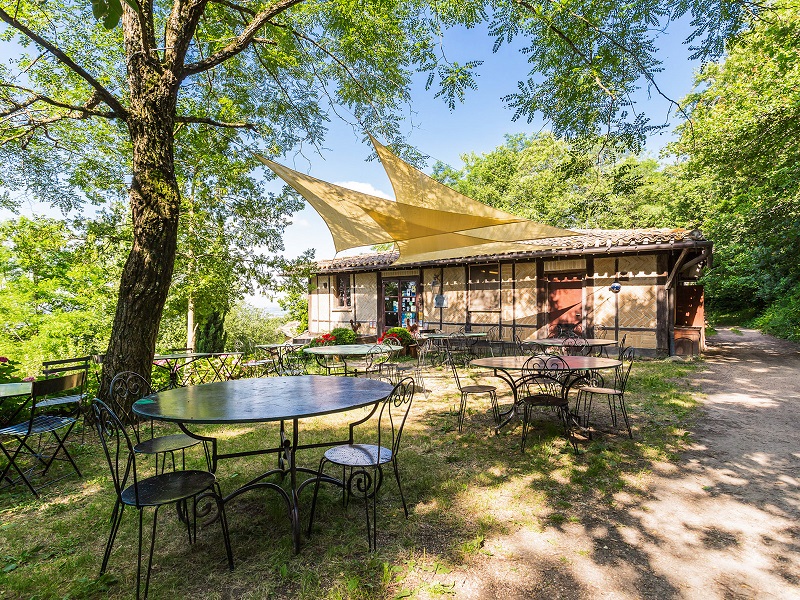 ×