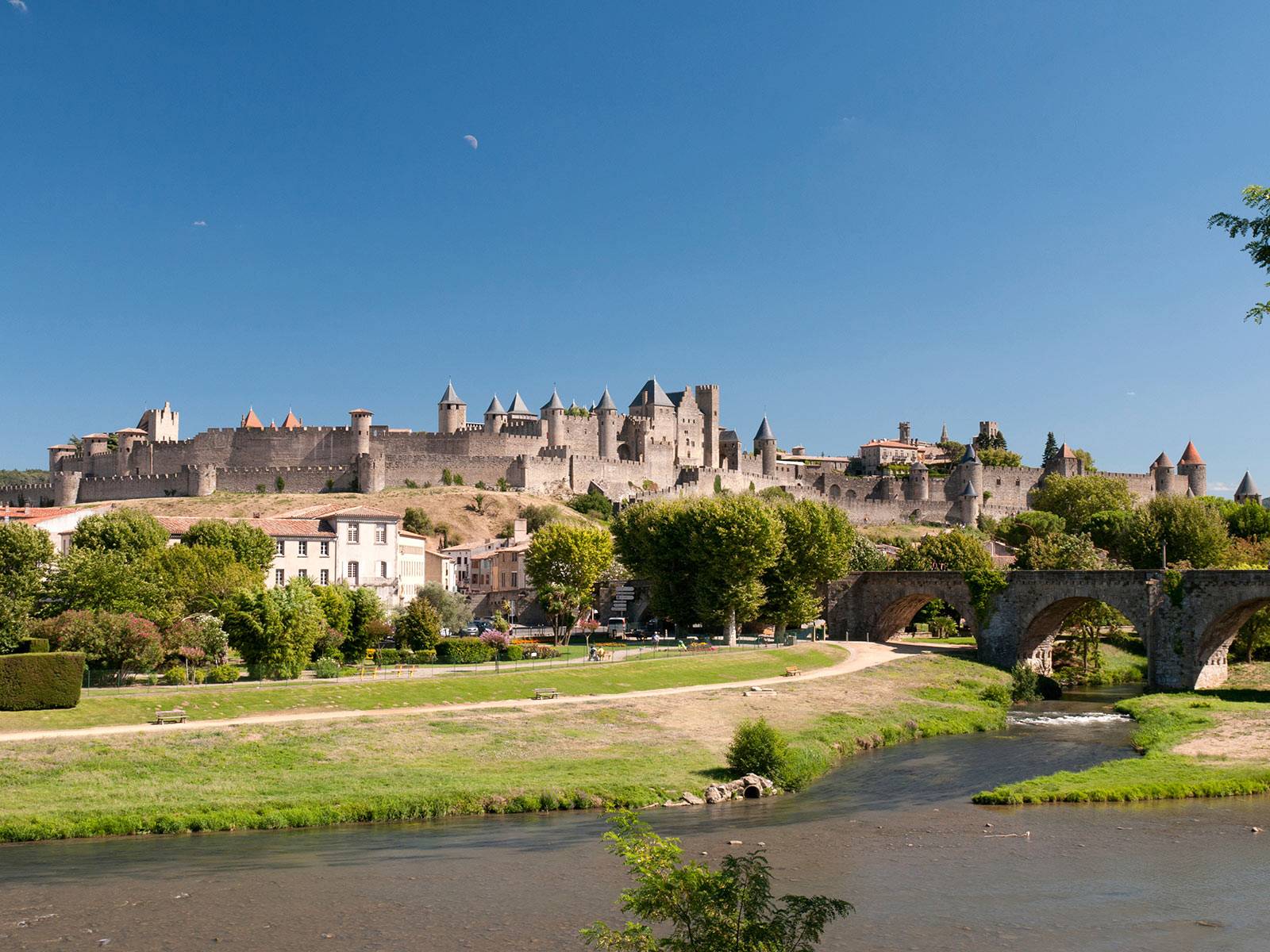 Camping Carcassonne
Carcassonne is a magical holiday destination: a medieval town with World Heritage Site status. Come and relive the Cathar era with its medieval knights during your camping holiday in Carcassonne, Aude. From the top of the ramparts of its famous fortifications, listed by UNESCO, you'll enjoy fantastic views over the sundrenched slopes of the Languedoc vineyards. Travel back in time as you wander through the streets of the fortified town, which is one of the largest of its kind in Europe, and amazingly well-preserved.


Your search results: 3 Campsites
Holidays in camping Carcassonne
The Bastide Saint Louis, which forms the heart of Carcassonne, is the perfect place to enjoy the warm afternoons in Aude. Here, you'll really be able to feel the soul of the town, before relaxing in the public gardens or buying some of the region's produce in the market.
The Canal du Midi will enable you to enjoy some pastoral moments on its shady banks, and to soak up the gentle Aude sunshine.
And you mustn't leave Carcassonne without visiting its famous festival where, every year during summer, the biggest names in circus, dance, opera, theatre and music perform for you inside the ramparts, and a wonderful time is had by all!
Your camping holiday in Carcassonne will be a truly magical time!
×