Free cancellation right up until D-2 before arrival for a selection of accommodation options! ─ Find out more
Children at the Yelloh! Village Les Cascades
This is what your children's holiday will really be like: having fun in the children's clubs, discovering new activities, making a whole heap of new friends, enjoying a whale of a time in the campsite play area. So yes, your kids are going to be playing, dancing, running and shrieking with laughter. At the Yelloh! Village Les Cascades your children are all set to live an unforgettable holiday. Discover what's in store for them. 
Club Kids & Juniors: 5-12 years
At the Kids Juniors club, your children will be able to make plenty of new friends as they throw themselves into all their favourite activities:
Handicrafts
Artistic activities
Dressing-up
Board games
Circus arts
Preparation of a show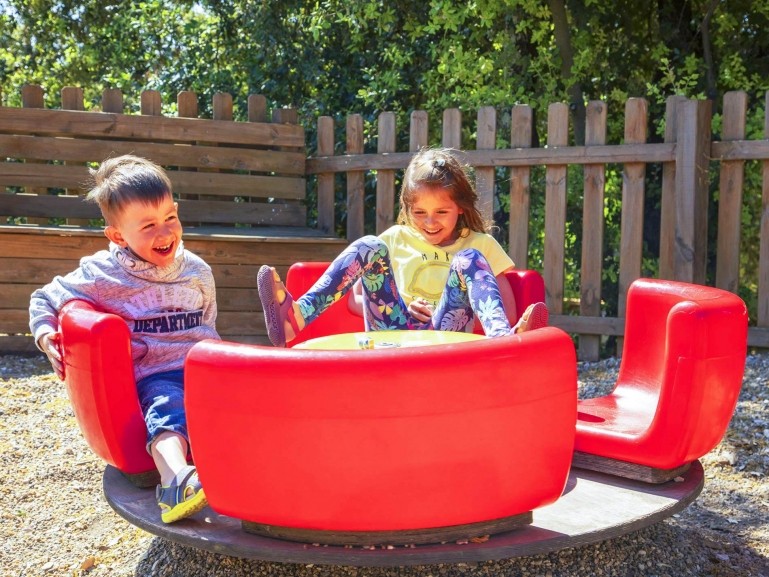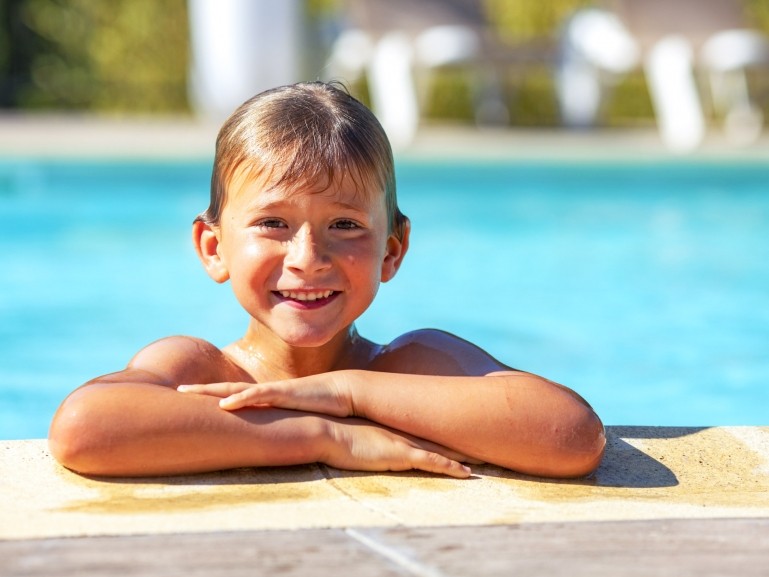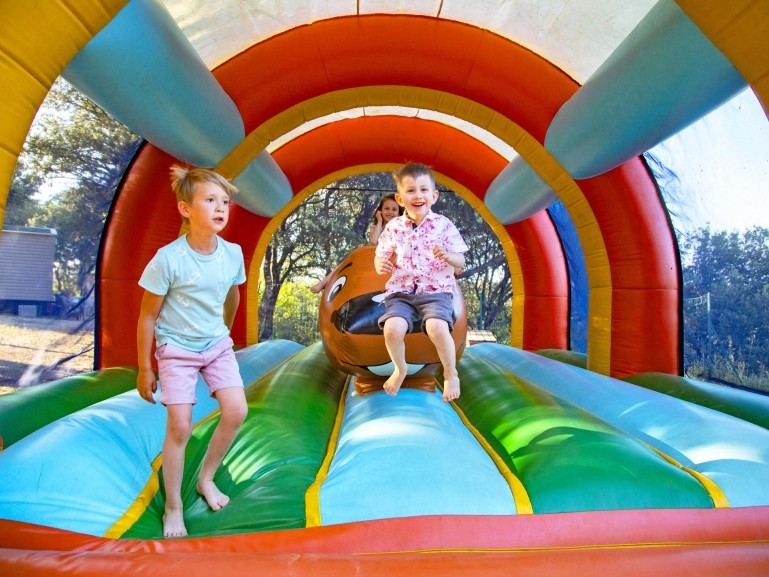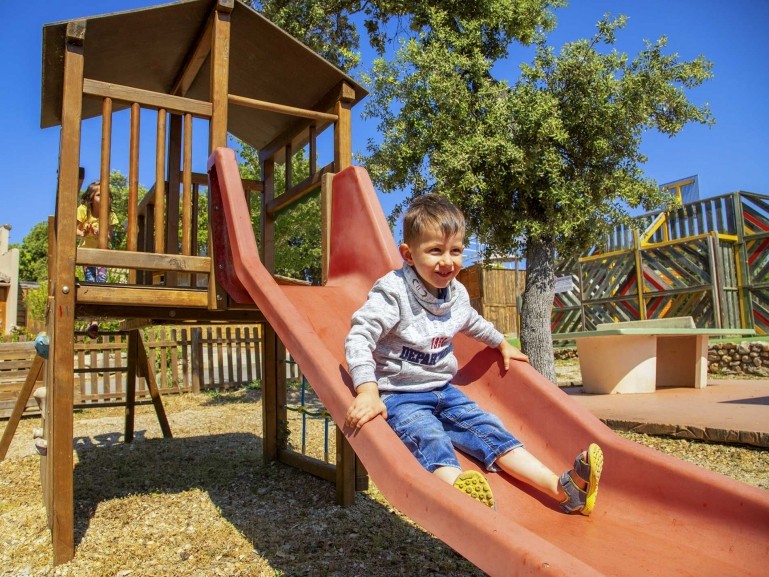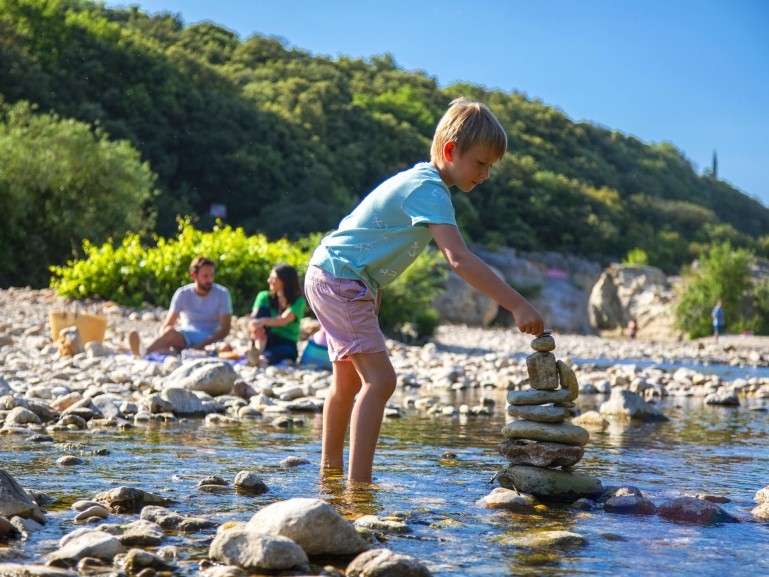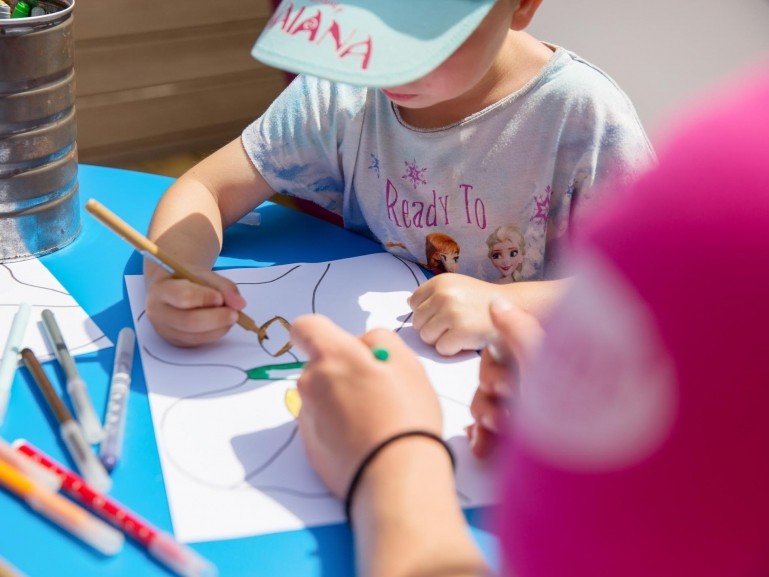 A campsite for the children
After all the fun of the children's club, after a bathing session in the swimming pool or down at the river, or simply to start the day, your kids will be able to have a fantastic time thanks to the campsite's on-site facilities, designed just for them. They'll be shrieking with laughter on the slide, working off all their boundless energy on the bouncy castle, climbing right to the top of the tower of the wooden castle, challenging one another on the multisports ground or the ping-pong tables… One thing is certain, they'll never have a minute to get bored during their stay. And they'll leave with their heads filled with fabulous memories! 
Children's club opening times
The children's club is only open in high season:
Monday to Friday from 10am to 12 midday and from 5pm to 7pm
Nicolas's day, 9 years old
9am
After a great breakfast, we played ball with my little brother in front of our Glamping tent. We're so lucky, we've got our own little garden, just for us.
12 noon
Mum and Dad have collected us from the children's club. It was tooo good, we never stopped laughing! Now we're off to the campsite's Italian restaurant. Their pizzas are just soo delicious! Yum, yum!
4pm
We certainly made the most of the swimming pool and sunloungers. Now Mum and Dad want to go down to the river. We've got our rubber rings, it's such a laugh all together! Holidays are simply too too awesome!
9pm
We're off for the campsite entertainment. This evening it's a magic show. I really love magic, it's incredible. Perhaps one day I'll become a magician!
×