Discover the activities and children's clubs at the camping Le Lac Des 3 Vallees
If there's one place where you're certain to have plenty of fun and amusement during your holiday it has to be the camping Le Lac des 3 Vallées. Forget the car, all the activities for every age await you here on-site: canoe-kayak, fishing, pedal boat, mini-golf, children's and teens' clubs, skate park. No, you're not dreaming, everything has been carefully planned to offer total holiday happiness for all the family. 
Our kids' club
Whatever the season, Le Lac des 3 Vallées Yelloh! Village offers children a variety of activities suited to their ages, enabling them to make the most of our beautiful region in the heart of D'Artagnan country. They can have fun in a lush, green environment and in total safety.
Special Babies :
0-4 years

Throughout the season

Even younger children get their own club! The campsite has set up a club just for them, under the supervision of their parents:

age-appropriate games
small garden
adapted bathroom facilities
designated room, heated or air-conditioned to an optimum temperature

Club Kids:
5-7 years

Throughout the season

Kids come first! The Yelloh! Village Le Lac des 3 Vallées has thought of everything for them: activities, discovery, emotions, laughter…

outdoor team games
craft workshops
kids' shows
fancy dress
mini disco

Club Juniors:
8-12 years

Throughout the season

Camping holidays are for your kids too! An entertainment team offers a wide range of activities and events...

craft workshops
shows
foam parties
outdoor games
treasure hunt
board games
mini disco

Club Teens:
13-17 years

Throughout the season

Your teens have everything they need at the campsite with an entertainment team there just for them!

sporting tournaments
evening dances
campfires
foam parties
family sports tournaments 
Kids' Clubs opening times
Kids' clubs are open throughout the season.
Low season: Kids' and Juniors' Clubs: 10am to 12 midday, 6 days a week (except Mondays)
High season: 
Kids' and Juniors' Clubs: 10am to 12.30pm and 3pm to 5pm, 6 days a week (except Saturdays) 
Teens' Club: 3pm to 5pm, 6 days a week (except Saturdays)
Our activities
You'll find an array of facilities at Camping Le Lac des 3 Vallées: tennis courts, two multi-sports grounds, a skate park, a beach club supervised throughout the day with inflatable structures, a fitness room, paddle boats and canoes on the lake! 
| On the premises | Low season | High season | Extra charge payable |
| --- | --- | --- | --- |
| Aquafun | | | € |
| Water-aerobic | | | |
| Beach volleyball | | | |
| Kayaking / canoeing | | | € |
| Dance classes | | | |
| Swimming lessons | | | € |
| Yoga lessons | | | |
| Gym/stretch / aerobics / fitness | | | |
| Fishing | | | |
| Pedalos | | | € |
| Group sports | | | |
| Table tennis | | | |
| VTT/Freeride | | | |
| Outdoor fitness apparatus | | | |
| Sailing club | | | € |
| Mini-golf | | | € |
| Weight-training room / gym | | | |
| Skating park | | | |
| Pétanque area | | | |
| Tennis court | | | € |
| Multi-sports ground | | | |
| Nearby | Distance | Low season | High season | Extra charge payable |
| --- | --- | --- | --- | --- |
| Hot air balloon rides | 5km | | | € |
| Riding / horse or pony riding | 20km | | | € |
| Laser game | 30km | | | € |
| Paintball | 30km | | | € |
| Paragliding | 30km | | | € |
| Adventure course | 30km | | | € |
| Hot air balloon flights | 15km | | | € |
| Golf | 15km | | | € |
| Cinema | 5km | | | € |
All for an invigorating holiday!
At the campsite, you'll find a multitude of up-to-date sports facilities: two tennis courts, two multisports grounds for playing basketball, badminton and volleyball, a skate park, a bicross park, a beach club that's buzzing with life all day long with its inflatable games, beach games, SUP and a host of other surprises. You want even more? A beach volleyball court, a gym, outdoor fitness equipment, 6 ping-pong tables, pedal boats and canoes on the lake, a health trail around the bathing lake, aquagym and fitness sessions. In short: a complete entertainment programme awaits all the family.
Worth exploring: a wealth of hiking or mountain-bike trails, including the pilgrimage route to Santiago de Compostela!
A huge range of activities with our leisure wristbands!
During July and August, choose our leisure wristband for the whole family! With it, you'll all have unlimited  access to all sorts of activities, including the beach club, the sailing club, mini golf and the aquapark ! So don't hang around, you can book it for just €20 per person over 13 years and just €15 for children under 13. 
A superb golf course in the midst of the Gers hills
Le Golf de Lassalle, at Fleurance, offers all Yelloh! Village Le Lac des 3 Vallées guests a Discover Golf package on its magnificent 9-hole course, designed by the architect Jean-Louis Péga, about 8 km from the Village. This course is accessible to all, in a restful setting in the heart of the Gers countryside.
Video Kids clubs and activities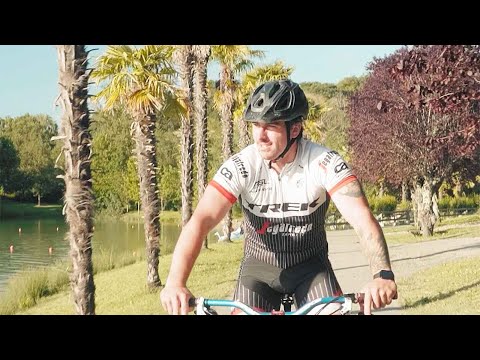 In gastronomy country, find out all about wine
Local producers of wines and armagnacs regularly come to Yelloh! Village Le Lac des 3 Vallées to present local products, talk about their production, and offer tasting classes. In addition, your Yelloh! Village offers you the chance to visit wine cellars and duck farms. There are tastings, and guided visits, all for the lovers of good food!
Anglers' paradise
For the fishing enthusiasts, the natural banks of the Gers River is the perfect place. No need for a fishing licence to indulge in your favourite pastime here. At Le Lac des 3 Vallées, one lake has been specially set up for budding or confirmed anglers. Roach, tench, carp, bleak and other pike are patiently waiting in the heart of a small valley for those who love a spot of quiet fishing...
Water cures in the heart of the Gers region
In a former 18th century mansion house hotel, the Thermes de Lectoure enjoy an exceptional setting and environment. In fact, the combination of original stones and bold architectural creations make this spa centre one the most beautiful buildings in France. Modernism and the quality of its treatment facilities along with the authenticity of the space make this an ideal place for your treatment. Offers for the rheumatology treatment: thermal treatments (3 weeks: 18 days of treatment) covered by Social Security under medical supervision.
To get back into shape, health and vitality, the Thermes de Lectoure offers a complete and varied range of treatments and activities lasting between half a day and 5 half-days.
Hiking in the Gers hills
Come to the Pyrenean Piedmont to explore the utterly beautiful environment of the Gers. With its, verdant valleys and protected natural sites, it merits being explored by hikers or mountain-bikers, while its hiking paths offer a wealth of signposted circuits. Listed as UNESCO world heritage sites, two of the main pilgrimage routes to Santiago de Compostela converge here. An unmissable destination!
Similarly, there are magnificent quad bike rides organised by one of our partners 30 km from the campsite to help you discover all the treasures hidden in the Gers countryside in a sportive and friendly atmosphere!
Hot-Air Balloon
Pilots who are both enthusiastic and experienced will help you make the most of the privileged contact with the surrounding nature on board their superb hot-air balloon. You will discover, led by the wind, magnificent scenery in the Gers region and you will have a unique experience and take unforgettable memories away with you!
Kids clubs and activities
×