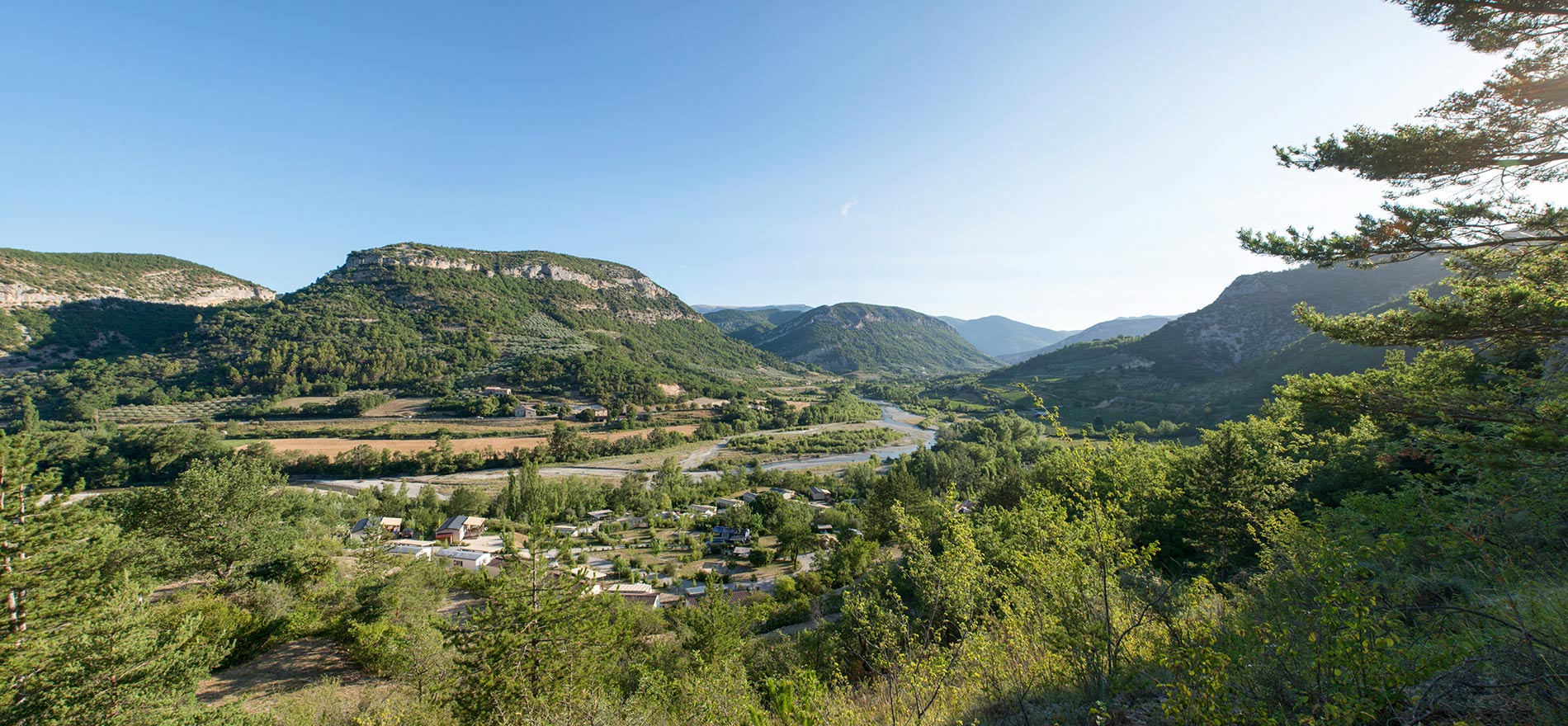 Smile, you'll be walking as light as air!
7 minutes

Keep in shape
For you
In the spotlight
Of course, when you set off hiking, there's always that urge to take everything but the kitchen sink, to be sure you have all you need: plenty of water, a copious picnic and even a flask of coffee! Plus something to cover you up and to protect you from the sunshine. And not forgetting the binoculars, camera, compass... And yet the one essential you should never forget is to avoid being too heavily laden!
Why is keeping the weight down so important?
Because when hiking, the lighter you are, the lower your risk of twisting an ankle. You're also safeguarding your shoulders, your neck, your joints and the tendons in your legs. You'll be more stable and more reactive (ready to run if you see a bear, for example).
And then, the less you're carrying, the greater your stamina and the longer you'll be able to keep walking. So given that today there are modern materials for everything that are both tough and lightweight, from clothing to water bottles and even the backpack itself... why not make the most of them?
It's all in the bag!
Just off for a couple of hours? Take a 20 litre bag, no more. If you're only carrying your own stuff (and not that for three young children...), a 16 litre bag might even be sufficient.
Heading off all day with a picnic? Opt for something a little more generous, but without going overboard: 40 to 50 litres maximum.
Whatever its capacity, choose a lightweight backpack. So forget those with a multitude of pockets each closed with a zip. They might not seem much, but these gadgets all add to the weight of your bag. A large section with two nets at the sides is amply sufficient. Inside, put all your things in small individual plastic or fabric bags. Keep the most useful within easy reach (mobile phone for those unforgettable selfies, the keys to your cottage so you don't get stuck outside on your return! etc). For the sunscreen, take a convenient pocket-sized version. And don't forget the one golden rule: the lightest things go at the bottom and on top, with the heaviest in the middle.
Your bag isn't the only one having to keep an eye on its weight. Always hike with loose-fitting trousers or shorts, a T-shirt in a breathable technical fabric, proper walking shoes, that should be lightweight as well. Walking in the mountains? Don't forget to take a softshell jacket (a soft, breathable, warm and shower-proof fabric) or a windcheater to keep you warm as the temperature can drop surprisingly quickly at altitude. But always choose a featherweight version!
Food and drink
To always have a drink easily to hand a hydration reservoir built-into the backpack remains the most convenient and lightweight solution. It means you can drink without having to stop walking and once empty weighs virtually nothing at all. But if you're hiking with the family, you'll need sufficient water for everyone and the pouch won't be enough. So think about collapsible, reusable bottles. Empty, these plastic containers are easy to pack away. Some come in an accordion format, others roll up like a tube of toothpaste.
When it comes to food, save space whenever possible. No large containers or voluminous packets of cake. Remember to carry plenty of dried fruit, fruit jellies and cereal bars. At least they know how to take up very little room! With the kids, don't forget to take plenty of fuel to keep them going: fruit compote in pouches and small individual packets of biscuits (no chocolate, it tends to melt!), all in sufficient quantity for the duration of the walk.
The essentials
Mobile phone with a power bank (since you'll also be using your phone as a sat nav, camera and torch)

Complete Swiss army knife
Sunscreen and sunglasses
Antiseptic, plasters, eye drops, anti-venom pump and antihistamine
Whistle and a detailed IGN map
Plastic bags for rubbish and hydroalcoholic solution
A few extras that can often come in handy
Camera: not to be forgotten if your phone isn't up to the job

Sat nav: same thing!
Headlamp: useful for a toilet visit at night...
Binoculars: great for spying on marmots, chamois or gazelle without being spotted
×