Free cancellation right up until D-2 before arrival for a selection of accommodation options! ─ Find out more
Family camping rentals, holiday village for children and teenagers
Whatever the season, Le Lac des 3 Vallées Yelloh! Village offers children a variety of activities suited to their ages, enabling them to make the most of our beautiful region in the heart of D'Artagnan country. They can have fun in a lush, green environment and in total safety.
Special Babies : 0-4 years
Throughout the season
Even younger children get their own club! The campsite has set up a club just for them, under the supervision of their parents:
age-appropriate games
small garden
adapted bathroom facilities
designated room, heated or air-conditioned to an optimum temperature
Club Kids: 5-7 years
Throughout the season
Kids come first! The Yelloh! Village Le Lac des 3 Vallées has thought of everything for them: activities, discovery, emotions, laughter…
outdoor team games
craft workshops
kids' shows
fancy dress
mini disco
Club Juniors: 8-12 years
Throughout the season
Camping holidays are for your kids too! An entertainment team offers a wide range of activities and events...
craft workshops
shows
foam parties
outdoor games
treasure hunt
board games
mini disco
Club Teens: 13-17 years
Throughout the season
Your teens have everything they need at the campsite with an entertainment team there just for them!
sporting tournaments
evening dances
campfires
foam parties
family sports tournaments 
Video Children and Teenagers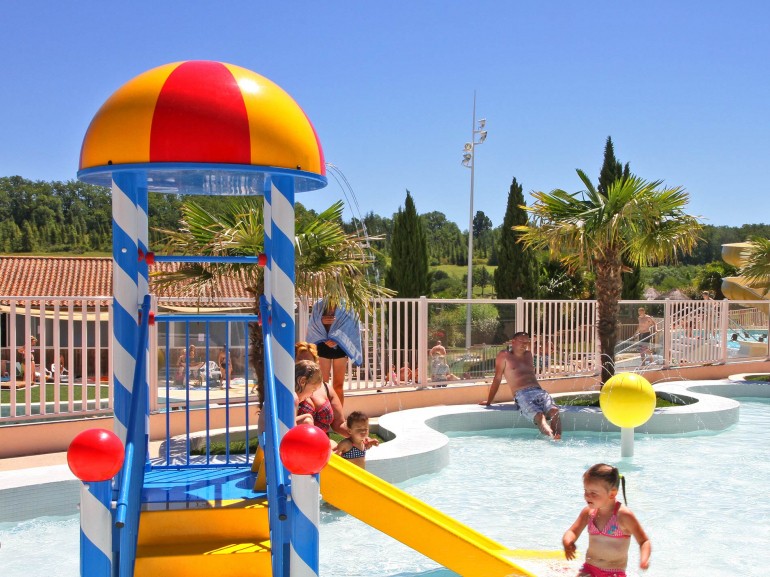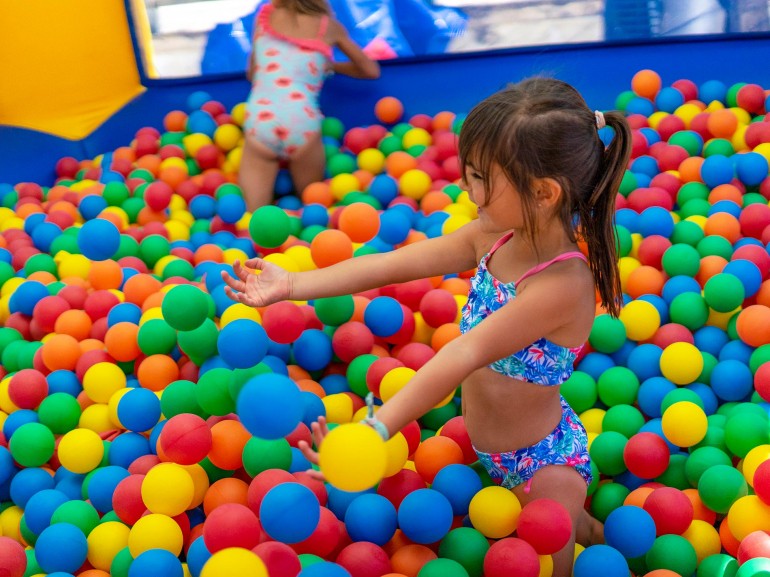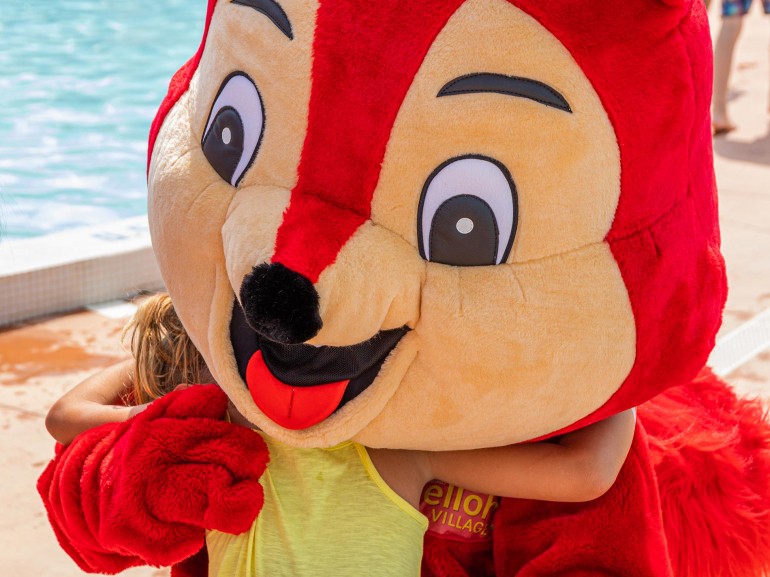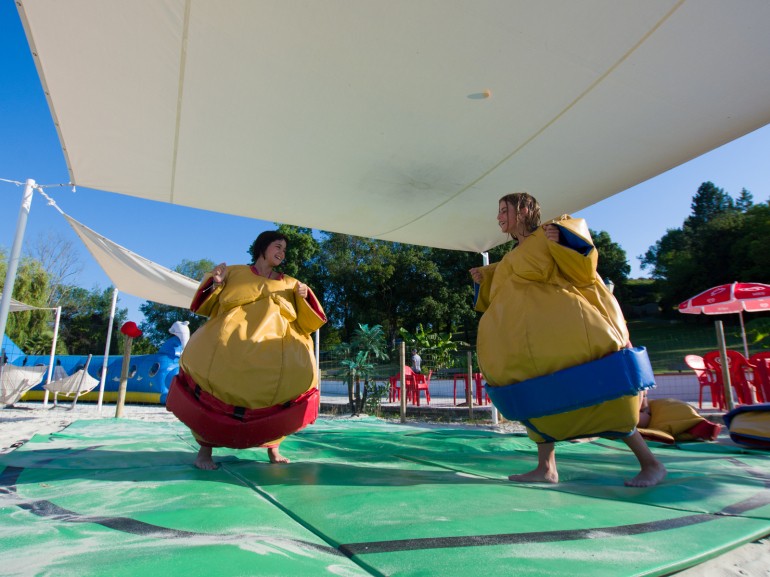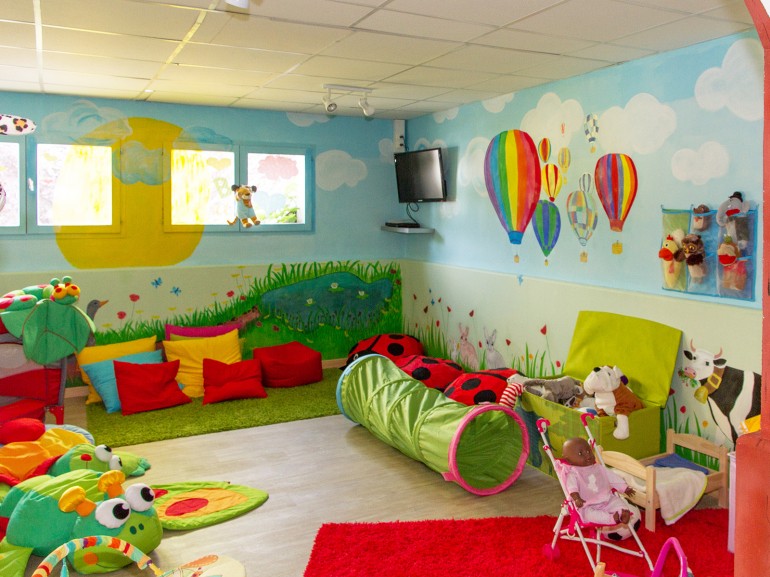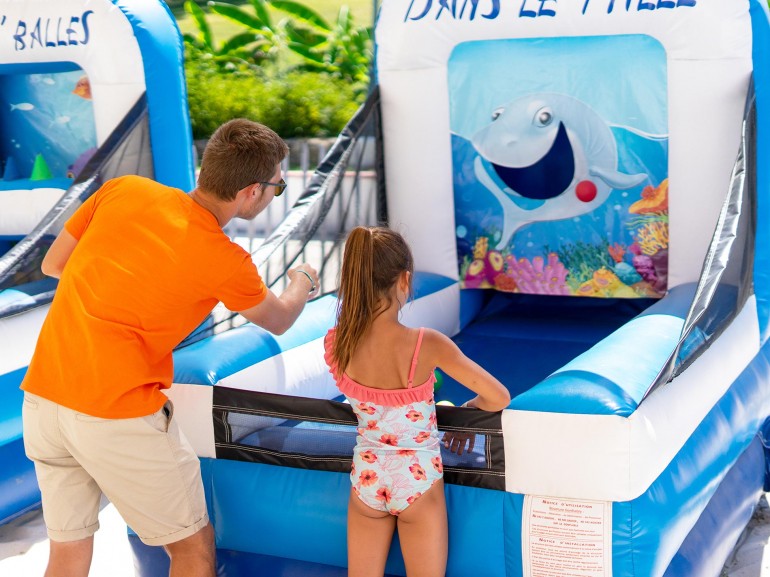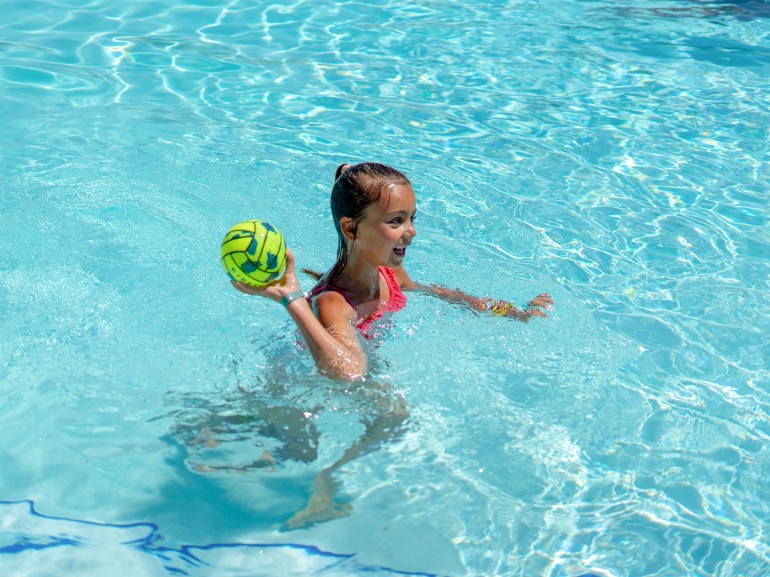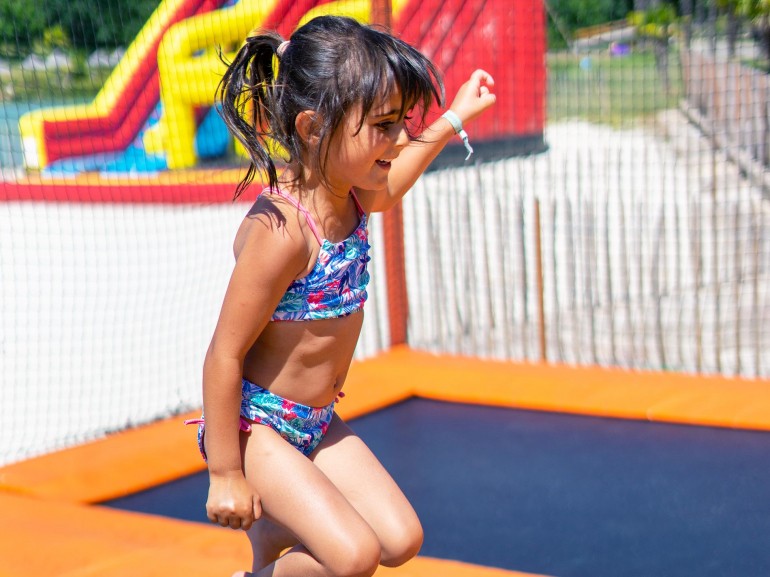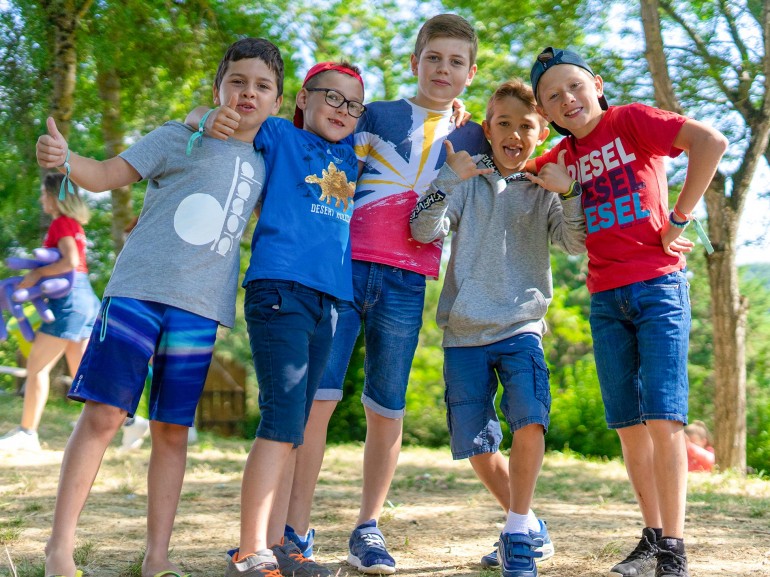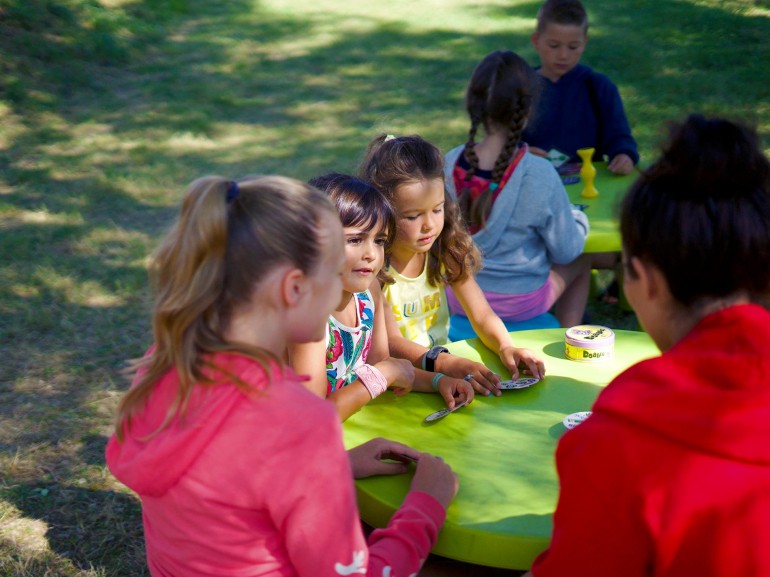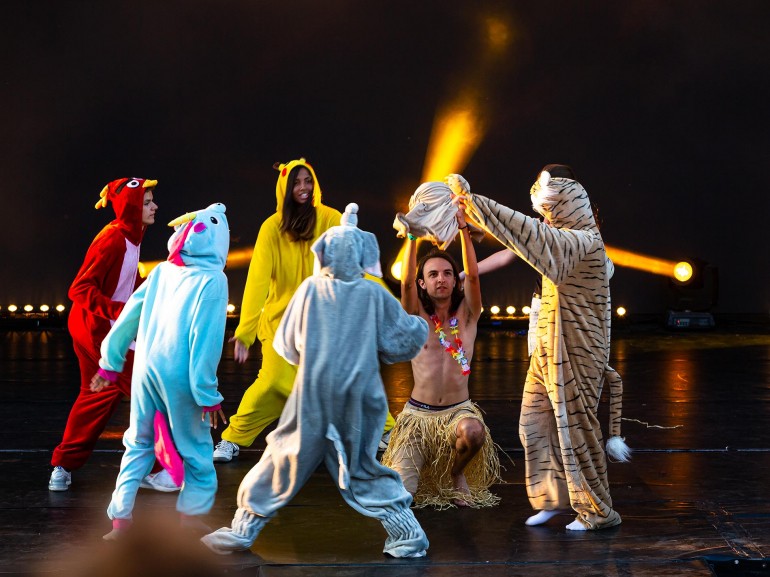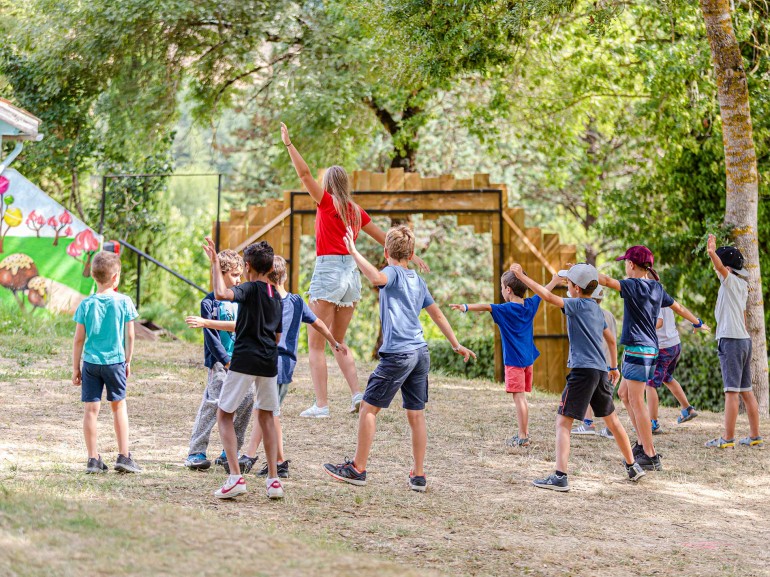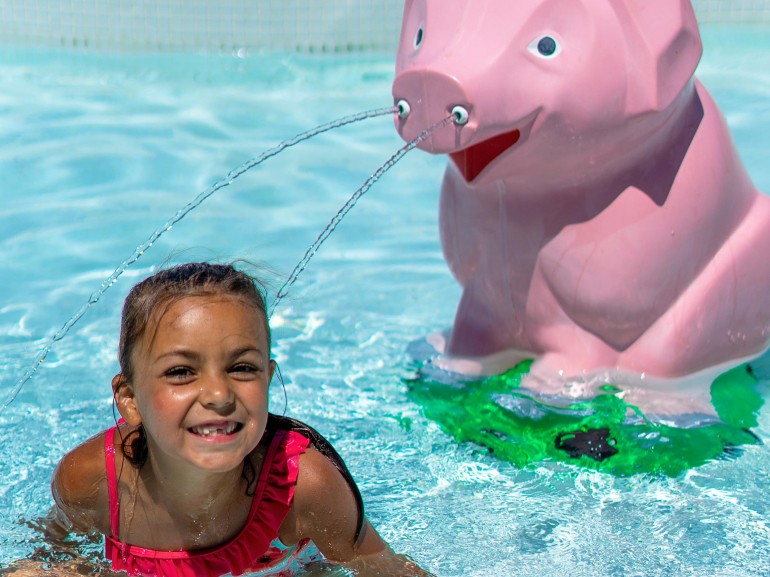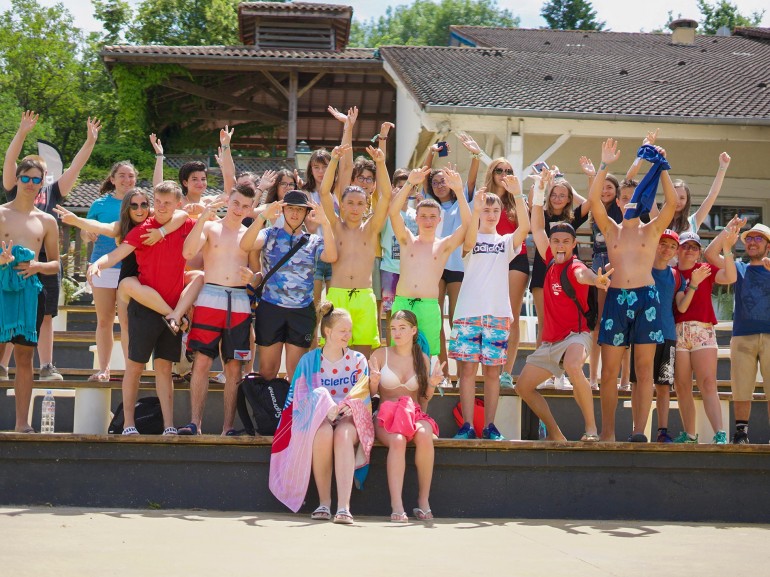 Animal discoveries
Le Lac des 3 Vallées has a discovery area for familiarising children with common animals. With countryside and various animals, this little park is a lovely bit of paradise. Children and parents will enjoy a really nice and relaxing time here.
Yelloh! Teens
There's never a dull moment at Le Lac des 3 Vallées Yelloh! Village! With special teenagers' activities ! A hike with friends, a game of beach volleyball or a friendly little tournament on the multi-sports pitches, water games, or even craft activities. For all skateboarding enthusiasts, a skatepark awaits the bravest. The bicross park is certain to delight all BMX and mountain bike fans… and, as evening falls it's time to party! An activity is laid on each evening until 11pm, and then there's the disco... and why not prolong the evening around the camp fire, in total safety as there's a team especially to ensure that all goes well.
The Yelloh! clubs
We take great care in preparing activities for your children. New themes are provided each week, along with appropriate activities: games, craft workshops, circus, visit to farm animals, staging shows, etc. To all our young friends aged 5 to 12, come to the mini-club! Friends and gales of laughter guaranteed!
And a multitude of attractions!
Your kids certainly won't have a minute to get bored at Le Lac des 3 Vallées: an aquapark, play areas with the very latest equipment, paddling pools by the swimming pool with water jets and plenty of bubbles, giant waterslides and special entertainment just for the children. Here with us, they won't stop smiling from morning until it's time to kiss goodnight!
Our friend Yellito
Yellito! awaits his friends every evening at the mini disco! With special dedications made to his little fans!
It's the holidays – we can have fun in the evening too!
Meet down by the lake in the evening for the young ones' Party! And why not play the star, and take part in the children's show? or have fun at the "foam parties" ? Everyday is a celebration day at Yelloh! Village!
Kids' Clubs opening times
Kids' clubs are open throughout the season.
Low season: Kids' and Juniors' Clubs: 10am to 12 midday, 6 days a week (except Mondays)
High season: 
Kids' and Juniors' Clubs: 10am to 12.30pm and 3pm to 5pm, 6 days a week (except Saturdays) 
Teens' Club: 3pm to 5pm, 6 days a week (except Saturdays)
Noah's day, 12 years old
11am
This morning, after I woke up, I went for a walk around the campsite with my parents. The nature in the Gers is really beautiful!
12pm
We had a picnic for lunch so that we could take our time before going back to Yelloh! Village. I signed up for the Juniors Club this afternoon.
3pm
I've just got time to go for a swim in the pool before joining the other kids from the campsite for mini golf and some outdoor team games.
7pm
It's decided, tomorrow we're going to the Walygator theme park with some friends! My new friends who've already been loved it!
×