Near La Plaine holiday club
La Plaine Yelloh! Village is in the heart of magnificent countryside, surrounded by vineyards and the treasure trove that is the Ardèche valley. Along our beautiful paths, you'll be able to explore the spectacular valley with its caves and potholes, and its typical little villages, clinging to the rock face.
Camping La Plaine
247 chemin de la plaine
07120 Ruoms
FRANCE
Location
Nîmes Garons airport, 114 km
Montélimar railway station, 50 km
Contact the village
Village website
+33 (0)4 75 39 65 83
info@yellohvillage-la-plaine.com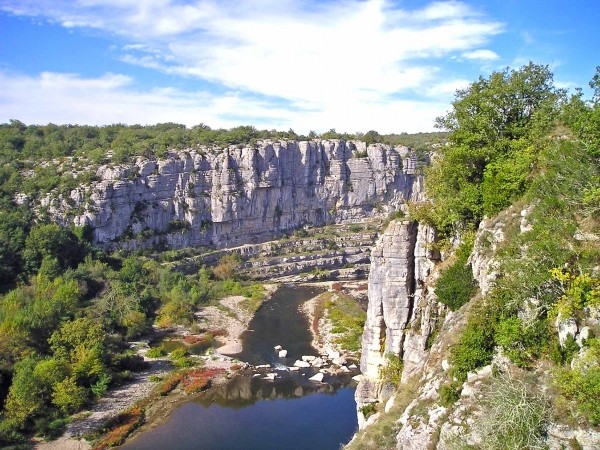 Thermal cures and wellbeing
Get into shape in the therapeutic springs! The Ardèche boasts several thermal springs with specific properties, which have been exploited for centuries. These waters with their proven therapeutic effects are behind the emergence of renowned thermal towns: Neyrac-les-bains, Saint-Laurent-les-Bains and Vals-les-Bains, which offer rheumatology and dermatology cures as well as other health and well-being options.
Flavours from Ardèche
To explore the Ardèche is also to soak up the Ardéchois way of life. Come and stroll through the village markets with their Provencal accents, open in the mornings, daytime or evening, and try culinary specialities such as caillette and marrons glacés, full-flavoured, rugged wines, the wines of the Ardèche hillsides, and the Côtes du Rhône and Côtes du Vivarais AOCs. Whether it's the honey, fruit juice, charcuterie, cheeses, nougat, patisseries, jam or sorbets: the Ardèche and its quality produce leave us totally captivated.
×