The bathing area at the camping La Capricieuse
You love revelling in all the joys of bathing when on holiday? After all it's so much fun! Then at the camping La Capricieuse, you're certain to find perfect holiday happiness. You'll be able to enjoy a vast aquatic area with 3 indoor and outdoor swimming pools, paddling pool, whirlpool bath... And to vary the pleasures of the water, the beach is only 100 metres away from the campsite. So which will it be today, swimming pool or seaside?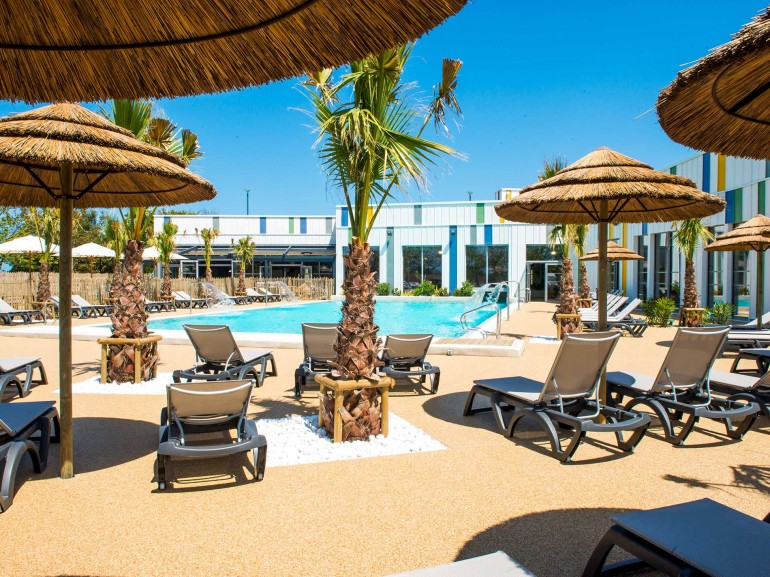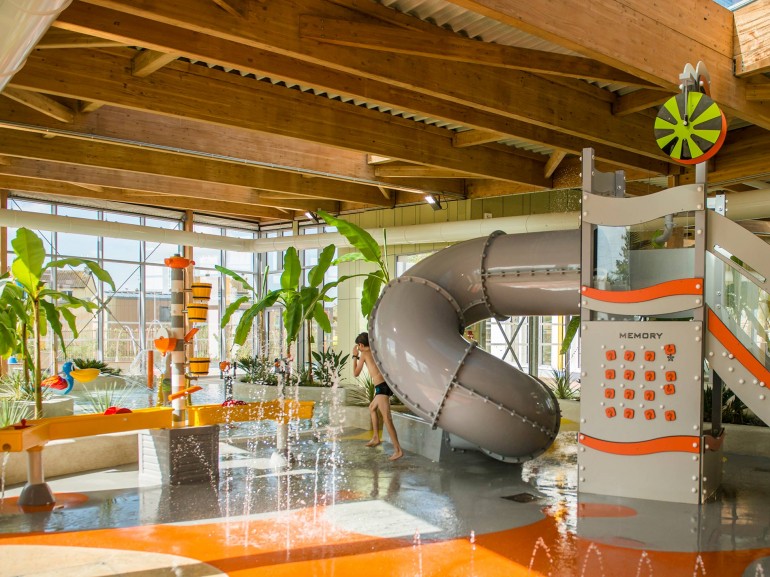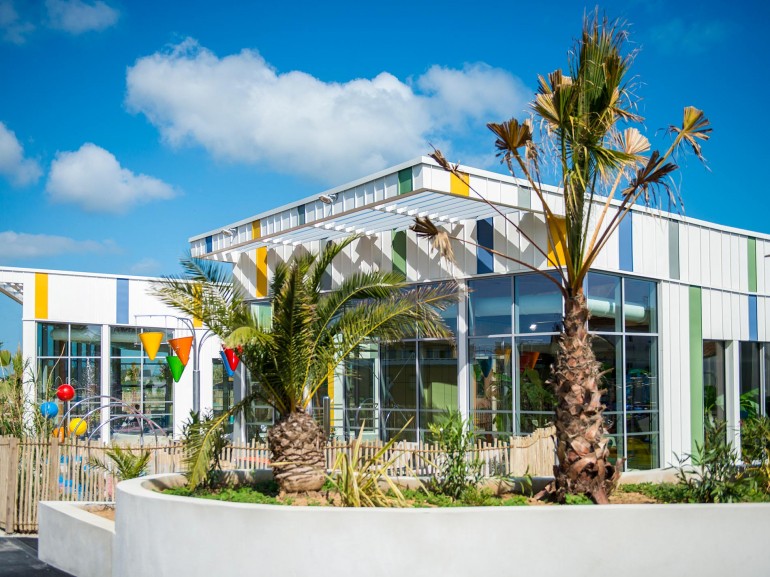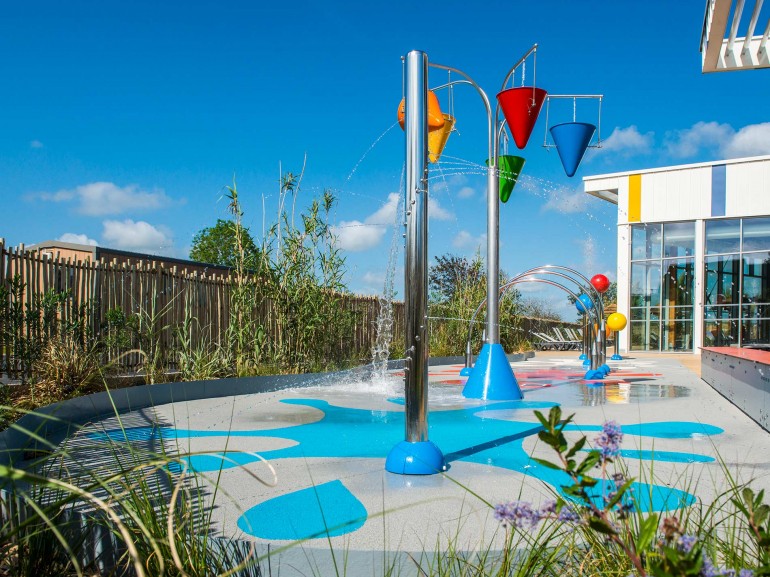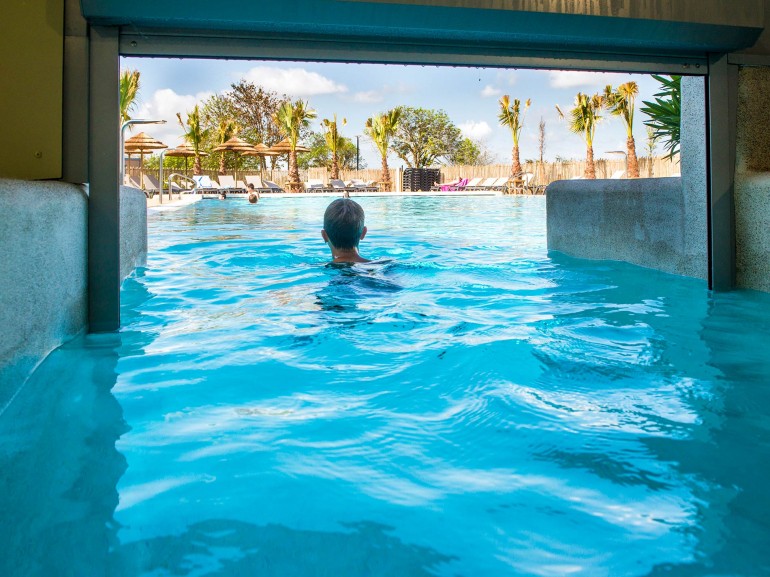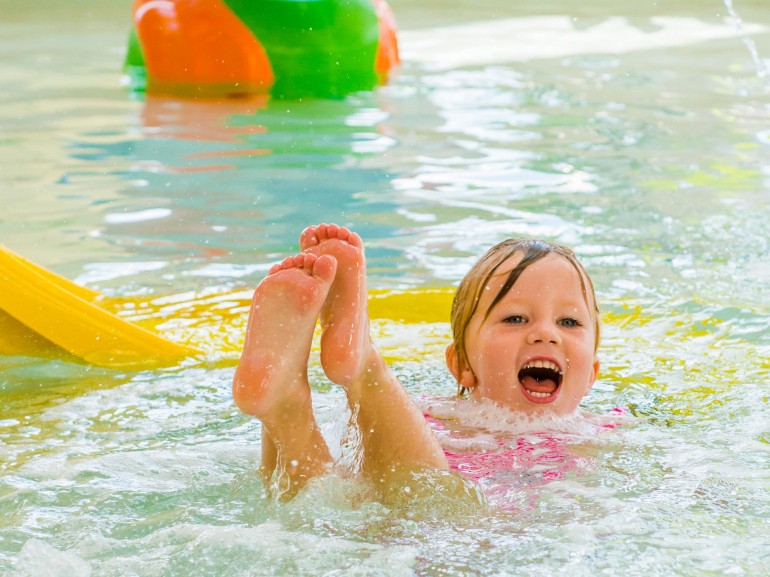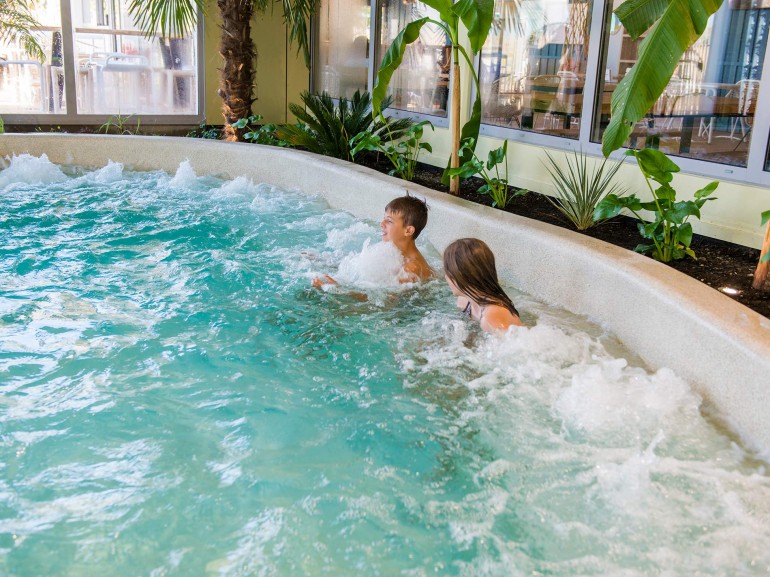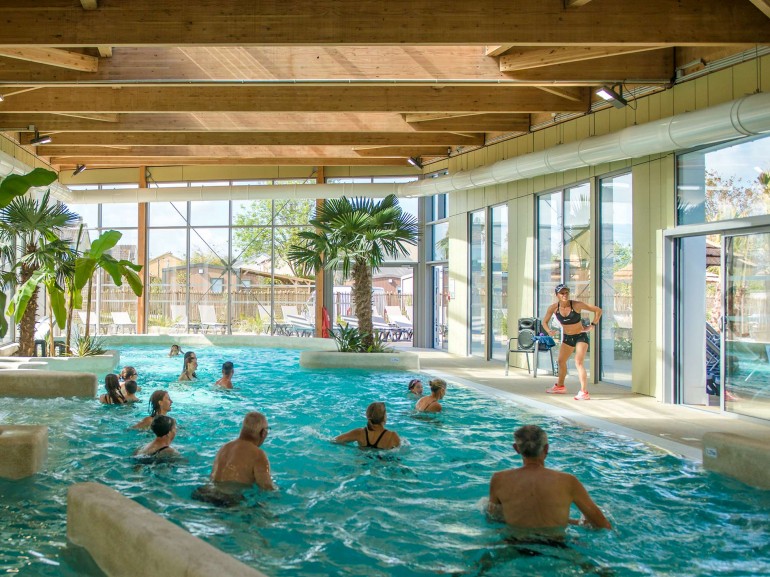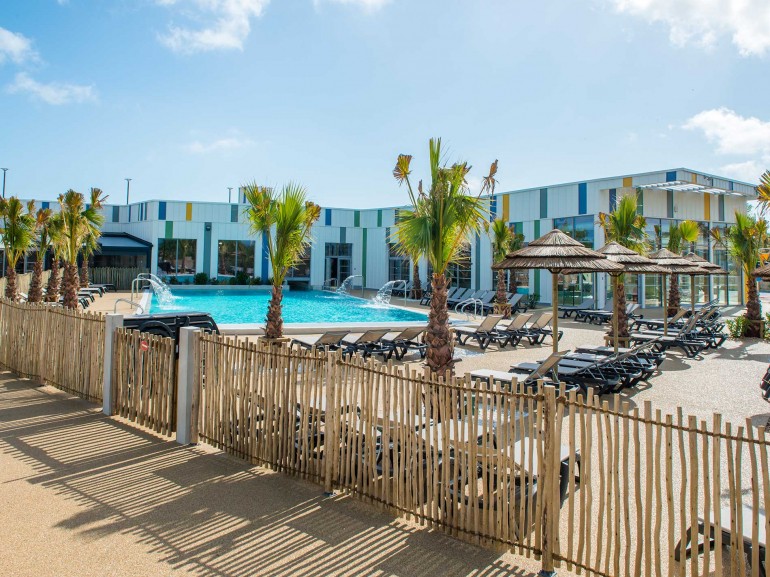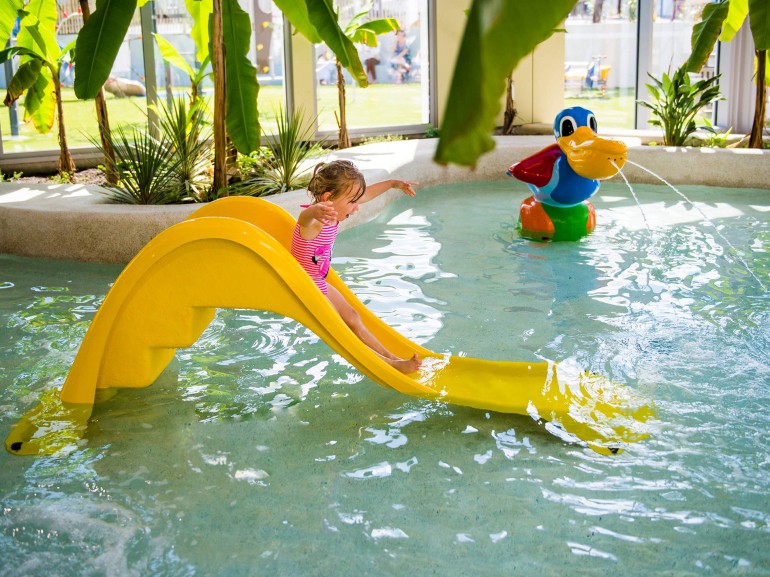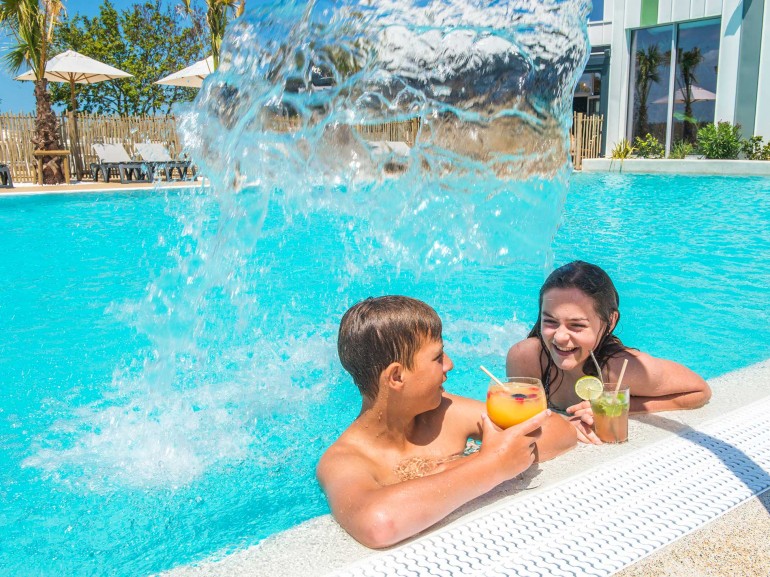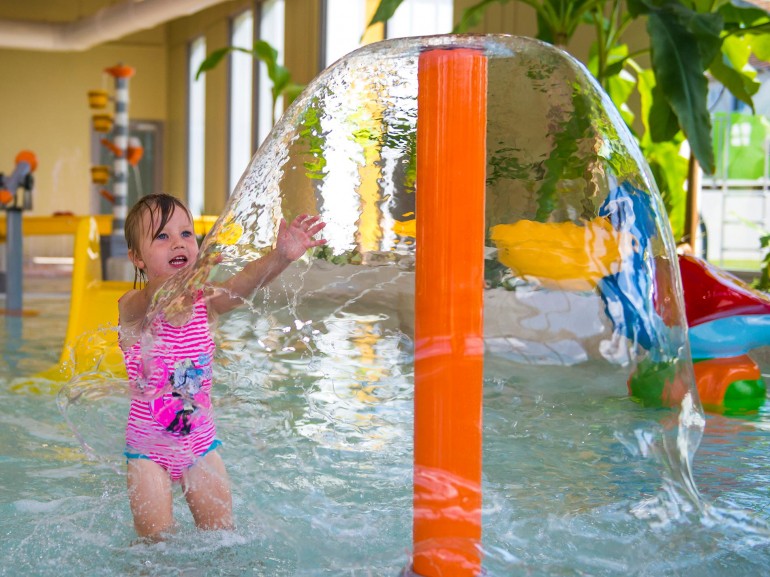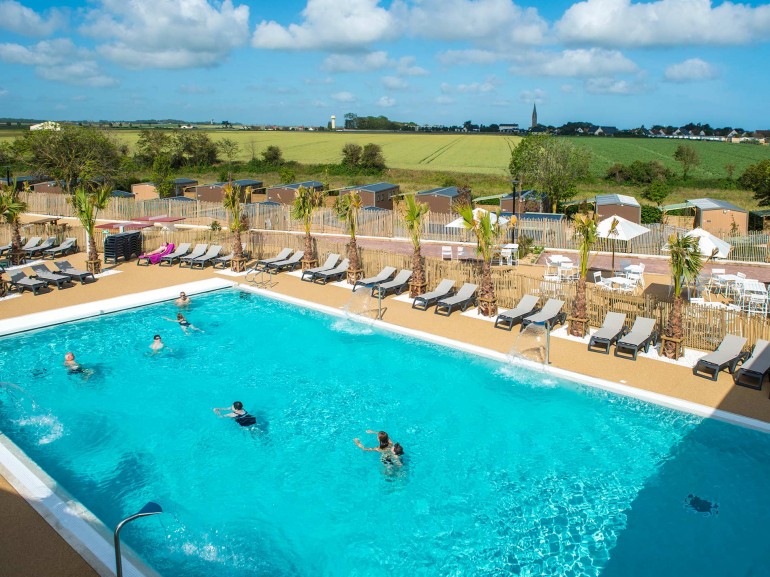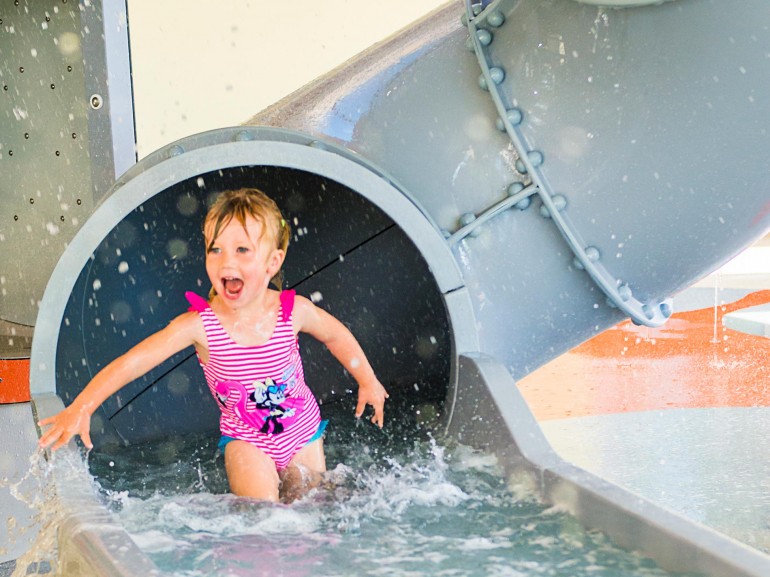 On the premises
| | Low season | High season | Extra charge payable |
| --- | --- | --- | --- |
| Direct access to the sea | | | |
| Aquatic games area | | | |
| Covered aquatic games area | | | |
| Whirlpool baths | | | |
| Hydro massage recliners | | | |
| Jacuzzi® | | | |
| Paddling pool | | | |
| Covered paddling pool | | | |
| Swimming pool | | | |
| Heated pool | | | |
| Covered pool | | | |
| Covered and heated swimming pools | | | |
| Sunbeds | | | |
An outdoor swimming pool for all the family
Your programme for the day? Relaxation and fun in the campsite's 1,500m² aquatic area. So why not begin by discovering the outdoor heated swimming pool? Your kids will be able to learn to put their heads under water or maybe even try diving; they're going to be so proud of themselves! In need of a good rest? Stretch out on one of the solarium sunloungers, switch off and think about nothing at all as you soak up the sunshine. Aren't holidays wonderful!
A covered aquatic area
The sky is clouding over? No need to worry, you'll be able to continue enjoying the bathing area. The campsite has thought of everything. A covered and heated swimming pool awaits all the family. The youngest can play in the paddling pool in complete safety. And as for those a little older, they can enjoy practising their strokes in the swimming pool. And you? You can continue that blissful relaxation as you chill out in the whirlpool bath. So what do you think of the day? Not bad, we reckon! 
The Normandy beaches, only 100m from the campsite
Fancy really getting away from it all? Need a great breath of seaside air? Dive into the waves and treat yourself to a refreshingly salty moment with the family. Normandy means endless beaches of soft fine sand as the sea stretches to the horizon and the seagulls fly high overhead. You're going to love it! Simply grab your towel, a picnic and a ball, and you're ready for an unforgettable day with your nearest and dearest. And to make it even better, there's no need to get the car out. The beach is easy to reach on foot, only 100m from the campsite. Happiness guaranteed!
×