Holiday club for children and teenagers at camping Château la Forêt
Holidays at Camping Château la Forêt are even better when they are a family affair! There are play areas here, but there is also a large forest adventure trail and paintball fields for older children. 
Club Kids: 5-7 years
Throughout the season
Six days a week and one evening a week, your kids have everything they need for an unforgettable holiday!
playground
crafts and sporting activities
board games
contests
shows
arts & crafts
table tennis
Club Juniors: 8-12 years
Throughout the season
Your children will love their holidays at the Yelloh! Village: in the park, around the castle, there is plenty for them to do!
playground area
pool party
sports activities
accrobranche park (for a fee)
paintball (paying)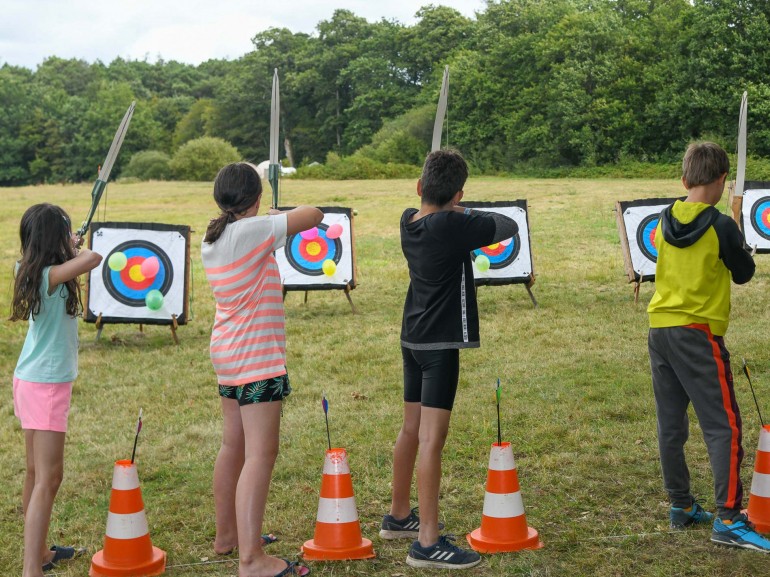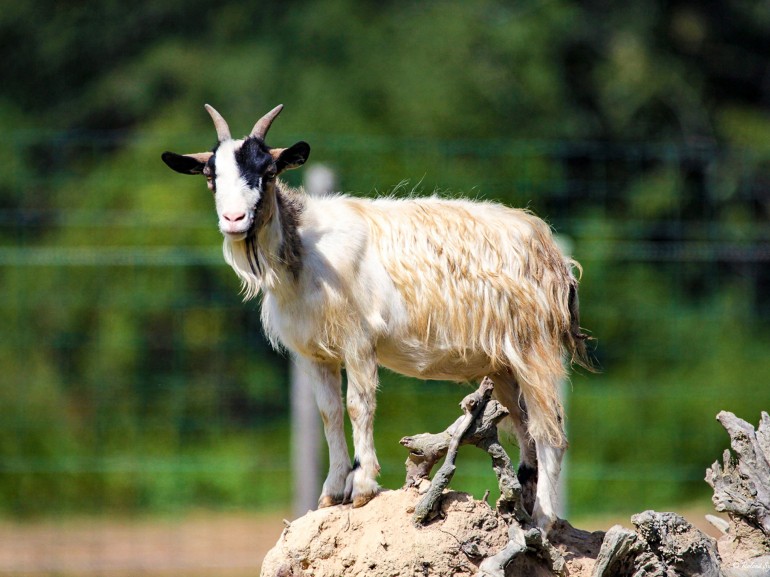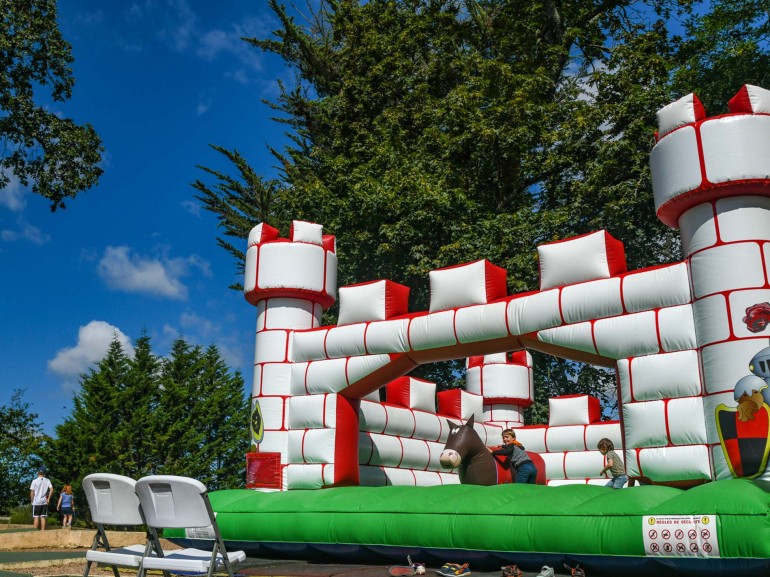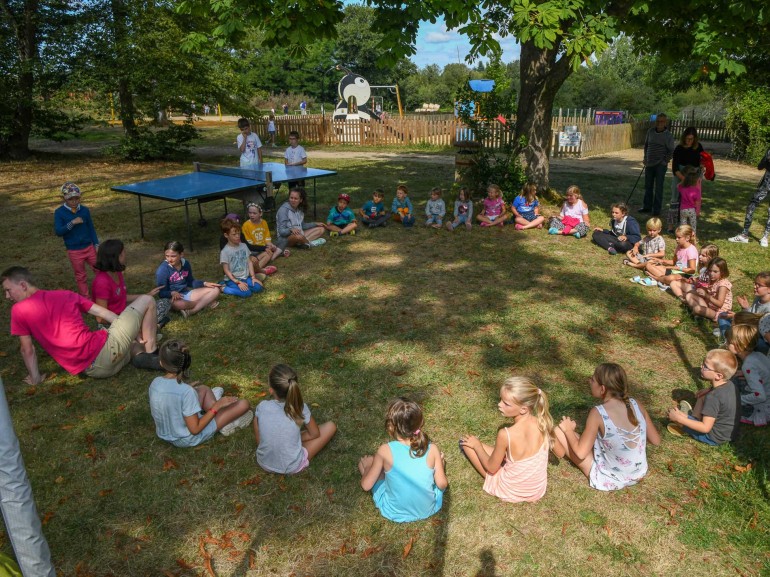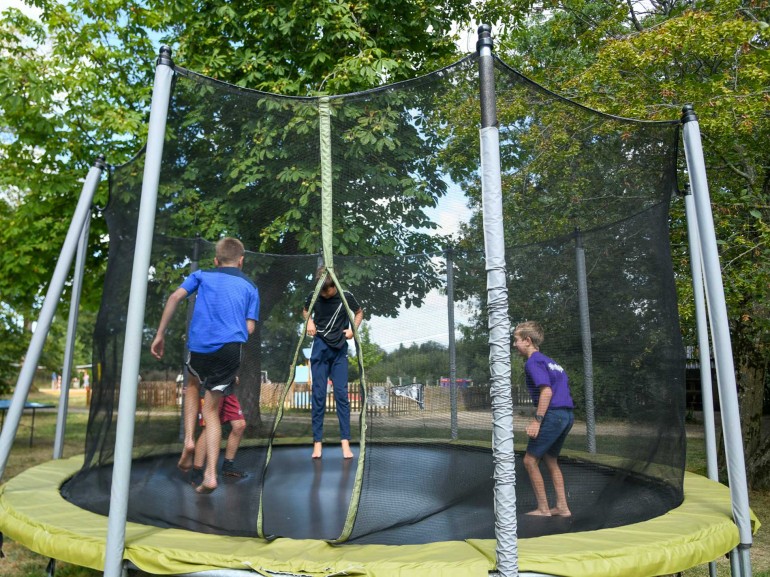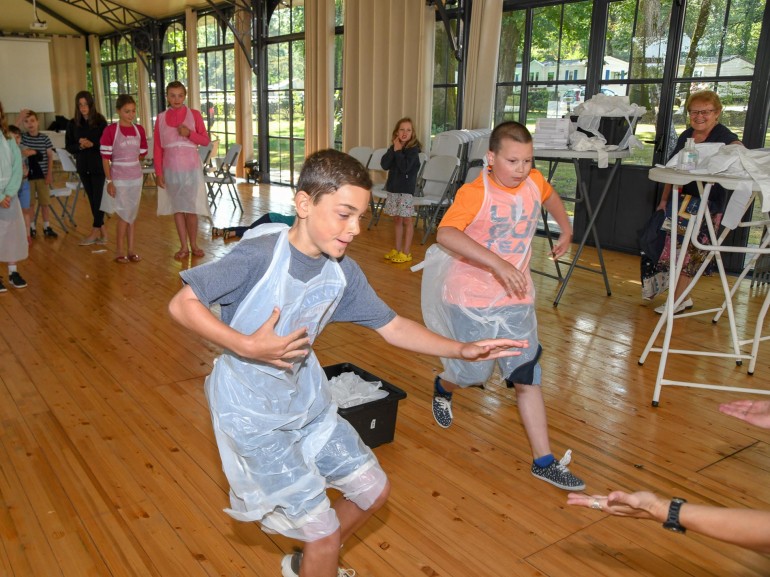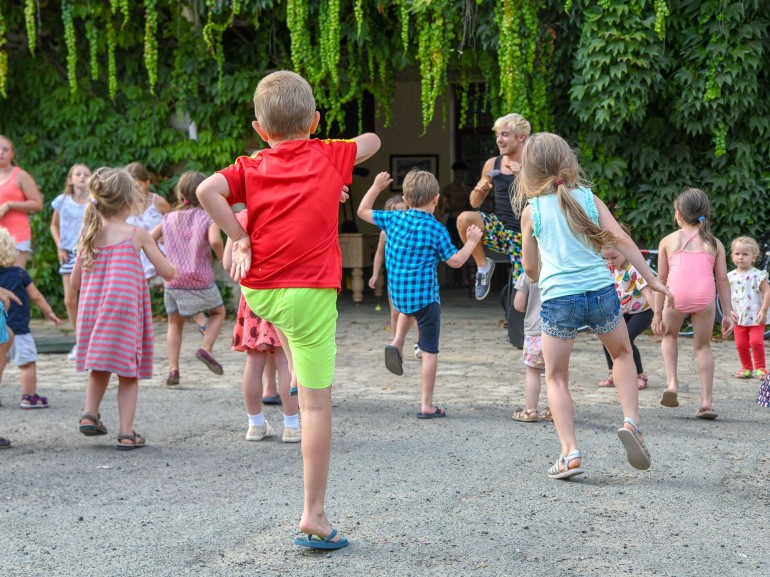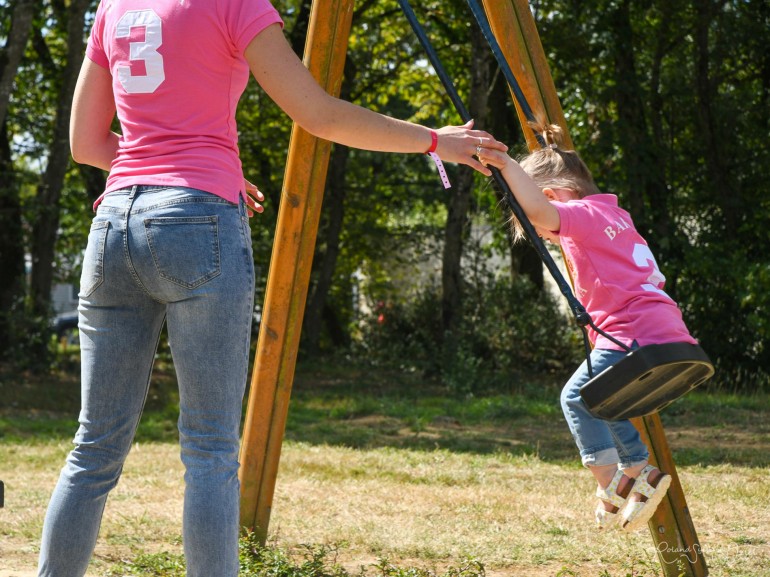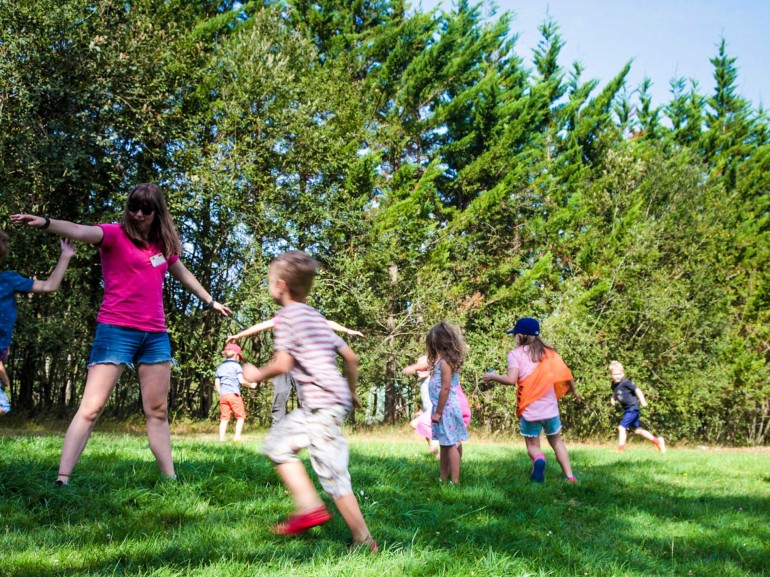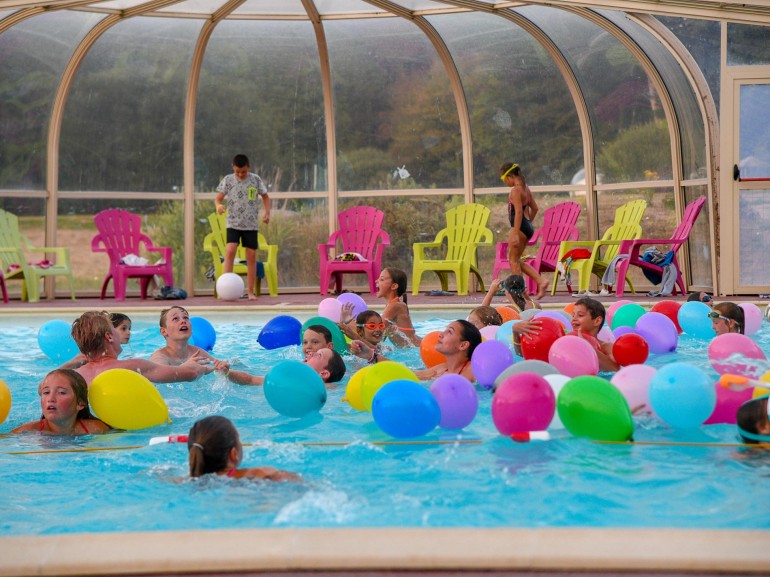 Teens
Pre-teens will love their holiday at Yelloh! Village - Château la Forêt: in the middle of the park surrounding the château, there are all sorts of activities for them! (activities for which a charge applies) A tree climbing adventure park, sports activities and even paintball, all making for a really memorable holiday!
For the little ones to enjoy
Little ones have their own mascot. He will be a delight for your children on holiday, and will be there with them during all the activities they take part in while they're here, including handicrafts, treasure hunts and staging shows. They won't be able to wait to find him again! On-site, they'll just love the playground, mini farm and pony club (charge applies).
Kids' Clubs opening times
Kids' clubs are open during the French school holidays and during July and August.
10am to 12 noon and 3pm to 5pm, 6 days a week.
Cyndie's day, 9 years old
10am
That's it, the sun wakes me up as it hits the tent. It's time to get up! A new day of my camping holidays begins...
11am
This morning we're on the high ropes course! The coordinators put helmets and harnesses on us and explain how the equipment works. It's going to be great!
1pm
After a meal with my parents, I go back to the kids club with Julie, my new friend. A big paintball game is planned. I've never done it before but it seems like fun!
5pm
My parents have just got back from their walk. We've just got time for a quick dip in the pool before our family meal.
8pm
This evening, we're going to have dinner in the campsite restaurant. We've even booked a table under the Pergola! It's a chance to try some local specialities!
×