Yelloh! Village Algarve - Turiscampo campsite: children and teenagers
A holiday at Yelloh! Village Algarve - Turiscampo will be heavenly for children! Our activity management teams run a very wide range of activities, with kids' clubs for various ages, where they can try something new, make new friends or explore the region.
Club Kids: 5-7 years
Throughout the season
Your children can choose from a range of activities during your stay at Yelloh! Village Algarve Turiscampo:
handicrafts
indoor and outdoor games
cartoons
face painting
mini disco
Club Juniors: 8-12 years
Throughout the season
Your children can enjoy a wide variety of fun activities and events throughout their stay:
handicrafts
indoor games
treasure hunt
face painting
carnival mask making
film showings
mini disco
Club Teens: 13-17 years
Throughout the season
Teens will have an unforgettable holiday, with a range of activities and something for everyone:
board games
sporting tournaments
pool table
Video Children and Teenagers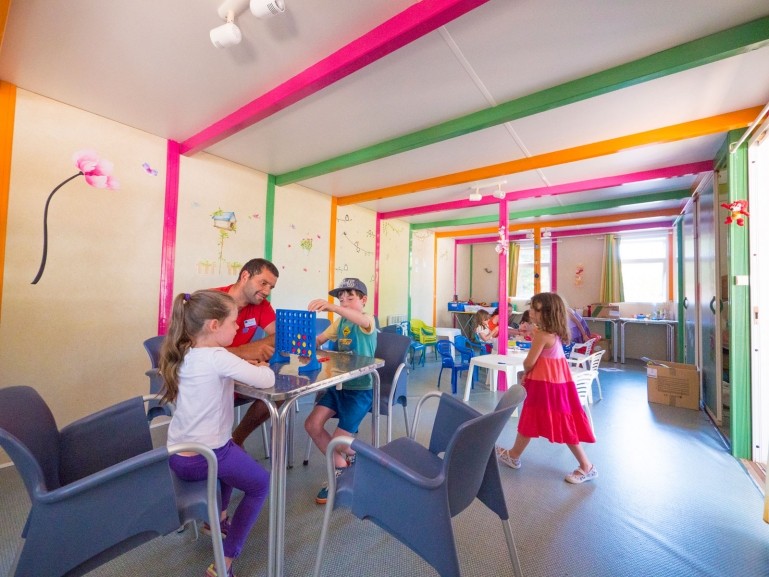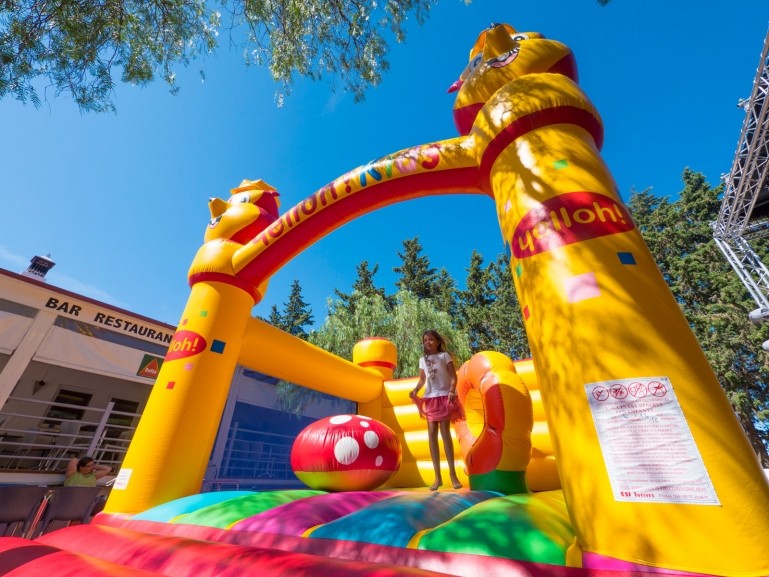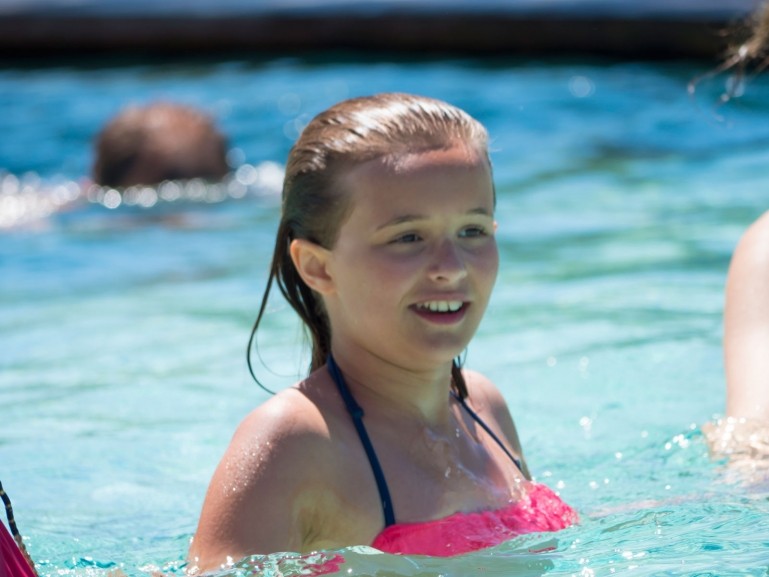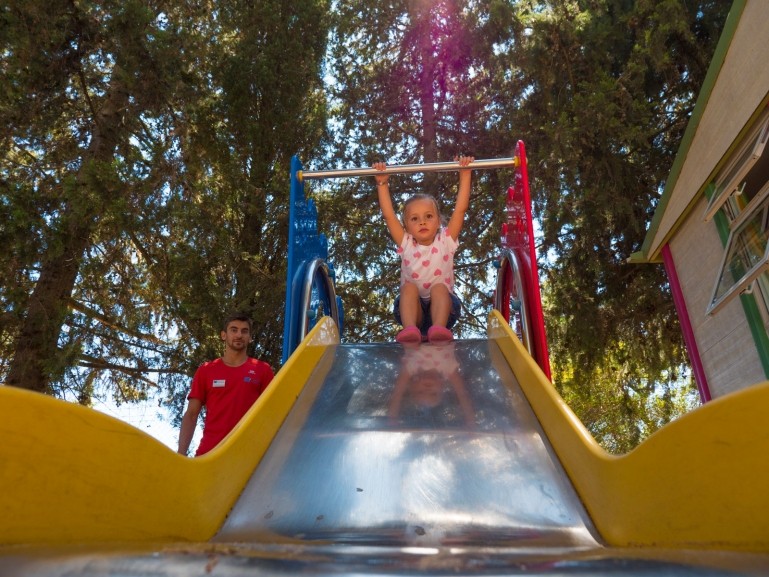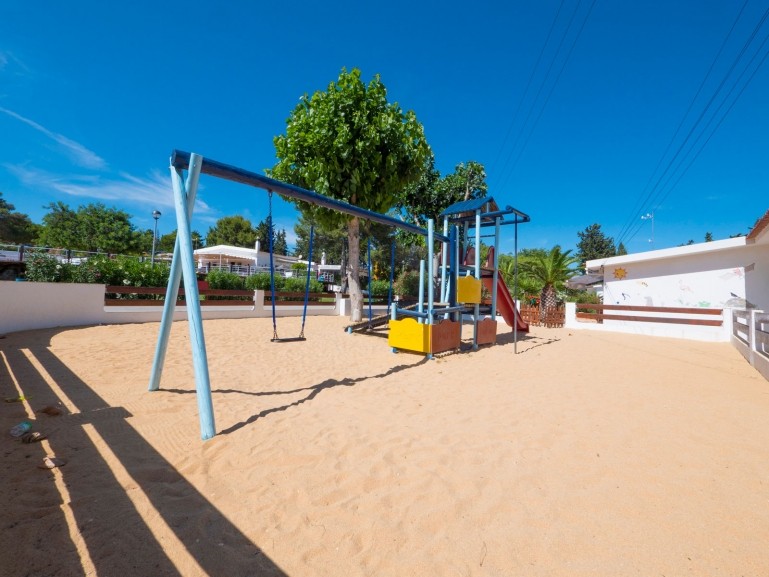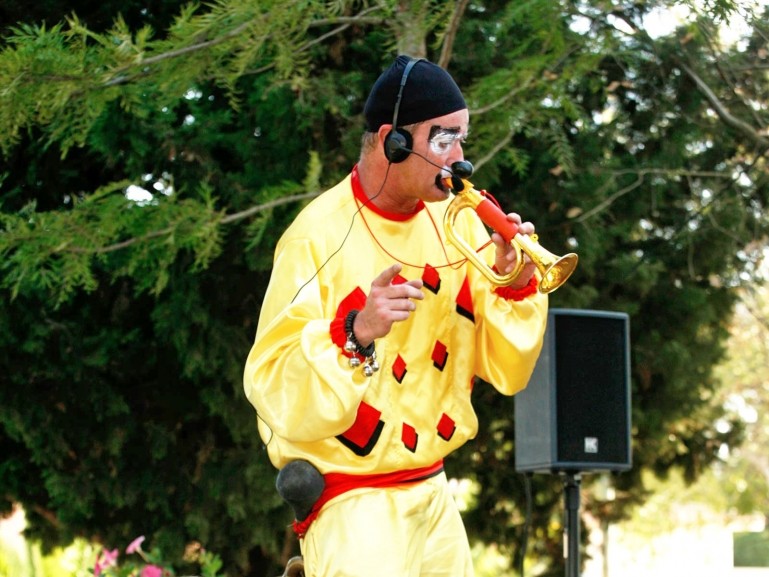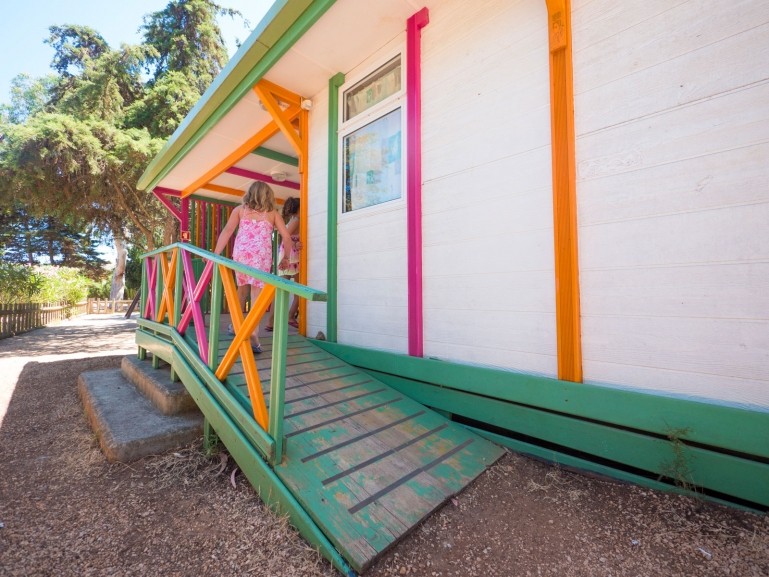 Miniclubs
Open for 6 days of the week and 5 hours a day in high season, our miniclubs welcome your children for activity-filled days! Our organisers are multilingual and your children will be able to take part in the workshops with no problems at all!
Special facilities
Play areas, bouncy castles, paddling pool, bathrooms with changing room for babies... Our family village has all the fun and healthcare facilities necessary for making sure that the holidays you spend with your young children are really great, for you as well as for them!
Kids' Clubs opening times
Kids' clubs are open from 1/06 to 15/10
Low season (from 01/06 to 30/06 and from 01/09 to 15/10): afternoon
High season (from 01/07 to 31/08): morning and afternoon
Lola's day, 11 years old
9am
Time to wake up! Mum and dad went to the bakery this morning and my breakfast is already waiting for me on the terrace of our mobile home. It's a beautiful morning!
10am
After breakfast, everyone to the pool! I'm sure that we're going to have fun. And mum's happy because there's an aquarobics class!
2pm
I'm going to meet my friends at the miniclub. Today, our organiser is going to show us how to make carnival masks! It'll be great fun.
4pm
I've got back from the mini club. Dad and mum are taking me to the "Praia de Luz", which is the nearest beach to the campsite...and one of the nicest ones on the coast.
6pm
After the beach, everyone takes a shower! This evening we're going to the campsite restaurant and afterwards we'll go and watch the evening show.
×