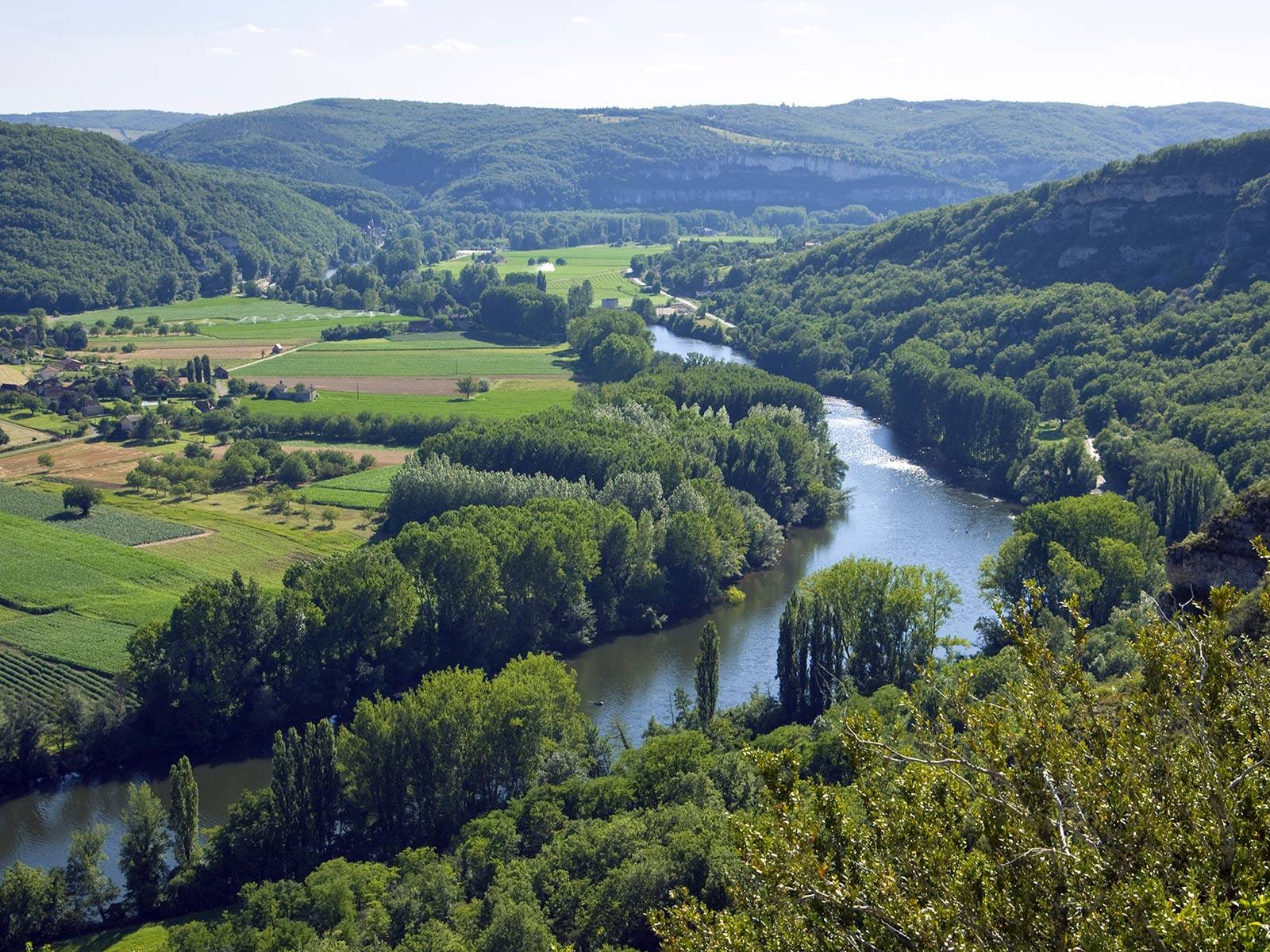 Camping Périgord
Discover the magnificent landscapes and the unique cultural and gastronomic heritage when you come on your camping holiday in the Périgord, Dordogne.
Camping holidays in the Périgord
When you go camping in the Périgord, you will take a journey into a region of France that is high in colour:
The Périgord Noir (black) located around Sarlat welcomes you into its oak forests that are home to the most prestigious of mushrooms: the truffle. The Périgord Pourpre (purple), the area around Bergerac, will enchant you with its rich offerings; French money was once produced in Bergerac. You will also discover magnificent mediaeval architecture, cobbled streets, etc. This is a wonderful place to wander through with your family. The Périgord Blanc (white) takes its name from the chalk soil and the great fields of wheat. And finally The Périgord Vert (green) is the region around the town of Nontron, whose colour is associated with the forests of green oak.
Camping Périgord
What to do during your camping holiday in the Périgord?
There are endless activities including one of the favourites: canoeing down the Dordogne River and admiring the castles along the valley such as Beynac, Montfort, Castelnaud, Fayrac, Milandes, etc. You will also be able to discover the most beautiful villages of France such as La Roque-Gageac, Domme, Belvès or Beynac-et-Cazenac and admire the sublime natural landscapes and visit ancient caves.
A visit to the truffle fields is a must and there are also a host of local dishes to try such as potatoes Sarladaises, wine from the Domme vineyard and local foie gras. And finally the region is criss-crossed with walks and cycle paths through the forests. There is even a vélo-rail!
Smile, we're searching for the very best for your holiday
Open from 13/04/2024 to 21/09/2024
Smile, we're searching for the very best for your holiday
Open from 06/05/2024 to 08/09/2024
Smile, we're searching for the very best for your holiday
Open from 07/05/2024 to 01/09/2024
Other availability
Campsites closed during this period
×