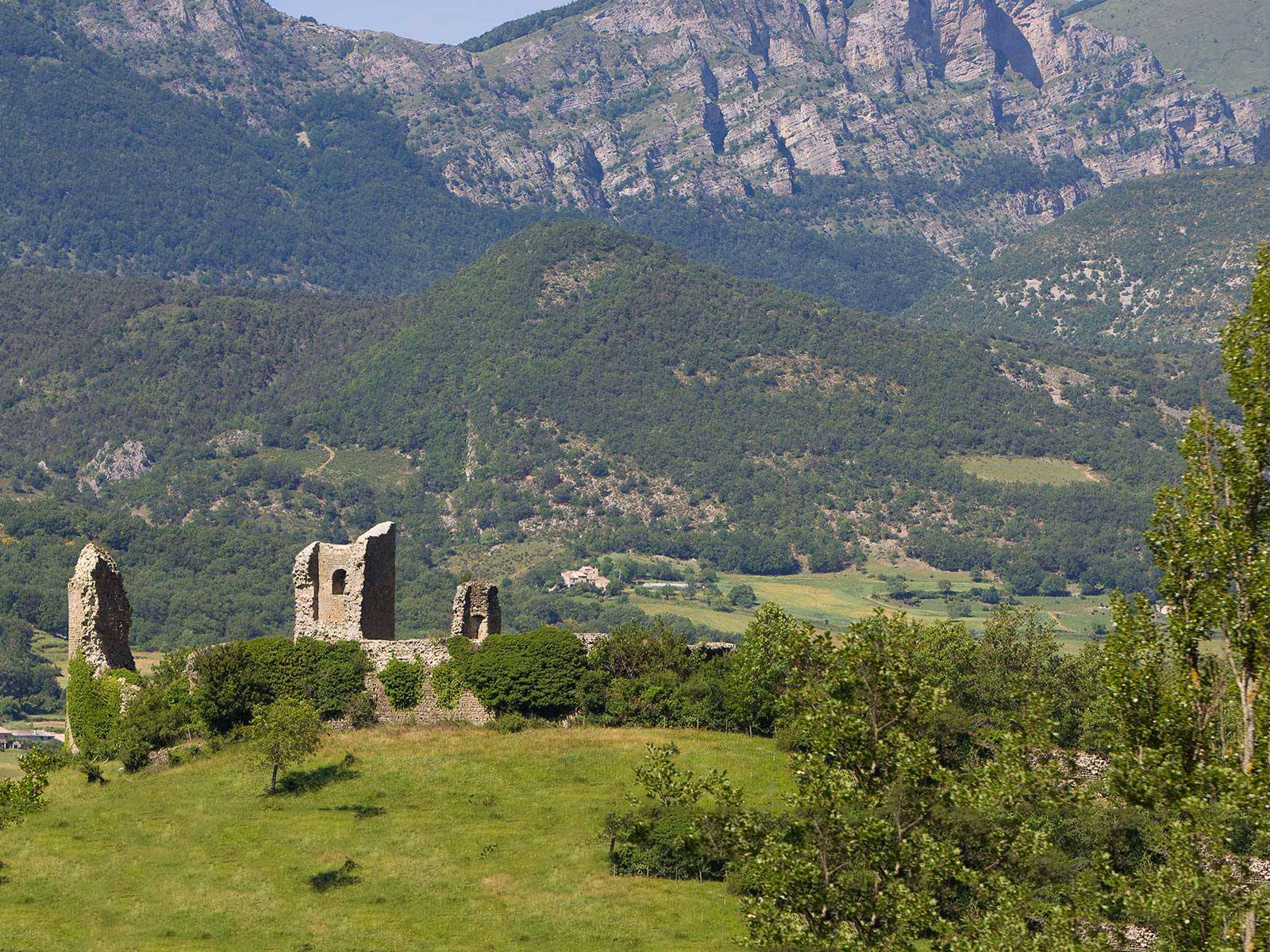 Camping Crest
Located between Vercors, Provence and the Drôme and surrounded by places of outstanding natural beauty, the town of Crest guarantees you a holiday you won't forget.

As soon as you set eyes on the town of Crest, you will fall under its spell. From the top of the 50-m high mediaeval keep – the highest in France – you will be able to gaze in awe at the magnificent landscapes of the Drôme Valley and the little streets of the old mediaeval town. And you can even rappel down! During your camping holidays in Crest, you should take a few hours to wander through the steep little streets of the old town with it charming buildings and markets selling delicious local produce. You will feel as though you are on a journey back in time.
Your search results: 2 Campsites
The Yelloh! Village campsites nearby
Camping holidays Crest
And a camping holiday in Crest means sampling a multitude of local specialities. Gourmets will love Couve, an orange-perfumed type of shortbread, while the more daring among you might want to try Défarde Crestoise, a lamb tripe dish.
Crest is also a centre for arts and crafts: you will find a wide selection of art galleries in the little streets in the town centre. Who knows: perhaps you will take home an original souvenir from your holidays.
The local heritage, ambiance and charm of Crest are widely recognised: it is listed among the top 100 places in France "worth a detour" in the Michelin Guide. The authenticity of the Drôme is right here! 
The surrounding areas are also superb: Crest is the gateway to the Vercors National Park making it the ideal starting point for walks through sumptuous natural landscapes. You can head out for several hours or if you prefer just go for stroll along the banks of the Drôme. Can you resist the spell of one of the most natural and untamed rivers in Europe?
×