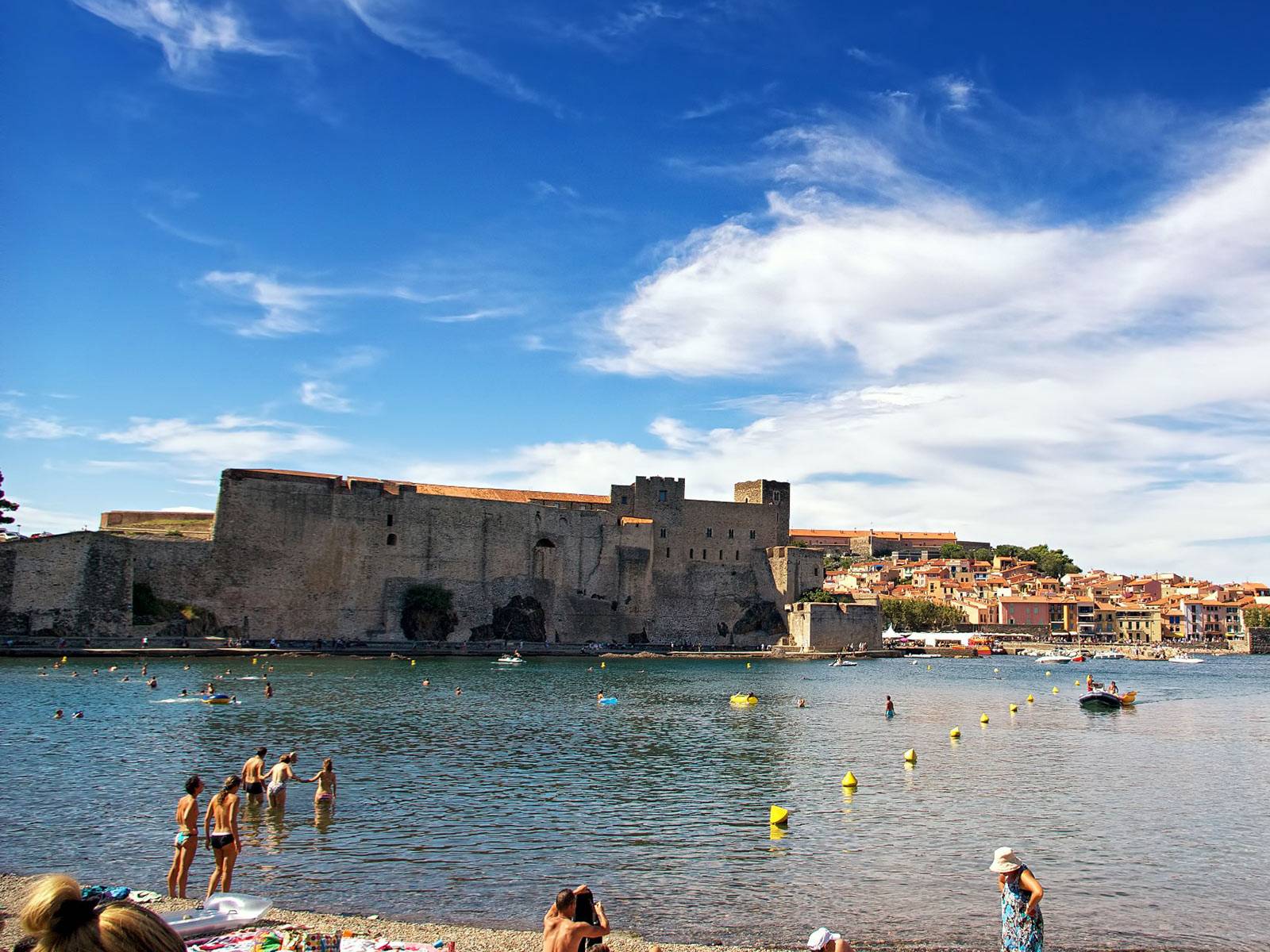 Camping Collioure
In the South of France and just a few kilometres from the Spanish border, Collioure is a place in which the Catalan lifestyle comes together with that of the Mediterranean. You'll love its sand and pebble beaches and its little inlets, as well as its crystal clear water.

Going on a camping holiday in Collioure also means discovering and enjoying all sorts of activities and entertainment. So set off to explore the amazingly varied natural heritage of Collioure and the surrounding region. With countryside sports and watersports, there's something for everyone in Collioure. Mountain biking, horse riding, hiking, climbing, kayaking and snorkelling are just some of the activities you'll be able to enjoy when you come camping in Collioure.
Your search results: 5 Campsites
Holidays in camping Collioure
Come and soak up the beauty of Collioure, a unique location between the sea and the mountains, with amazing views over the Mediterranean, and with an exceptional natural heritage.
There's all sorts of entertainment in Collioure. If you come during the summer, you'll also be able to enjoy witnessing its various customs and the Catalan culture.
But Collioure is also a place that is steeped in history, firstly as a trading port in 673 AD, and later redesigned and fortified to welcome the counts of Roussillon followed by the kings of Majorca, who set up their summer headquarters here between 1276 and 1344. Come and discover its various military and religious monuments, testament to Collioure's past. The Château Royal, Fort Saint Elme, the Madeloc and Massane towers, the chapel of St Vincent and the church of Notre Dame des Anges will be some of the means by which you can retrace the town's religious and military history.
But that's not all, as this little Catalan harbour has also provided inspiration to some of our greatest artists, the earliest being the Fauvists in the early 20th century, with Henri Matisse and André Derain during the summer of 1905. Various other artists have been here since, including Manguin, Marquet and Picasso, and Collioure became recognised as an artists' town all over the world. 
×