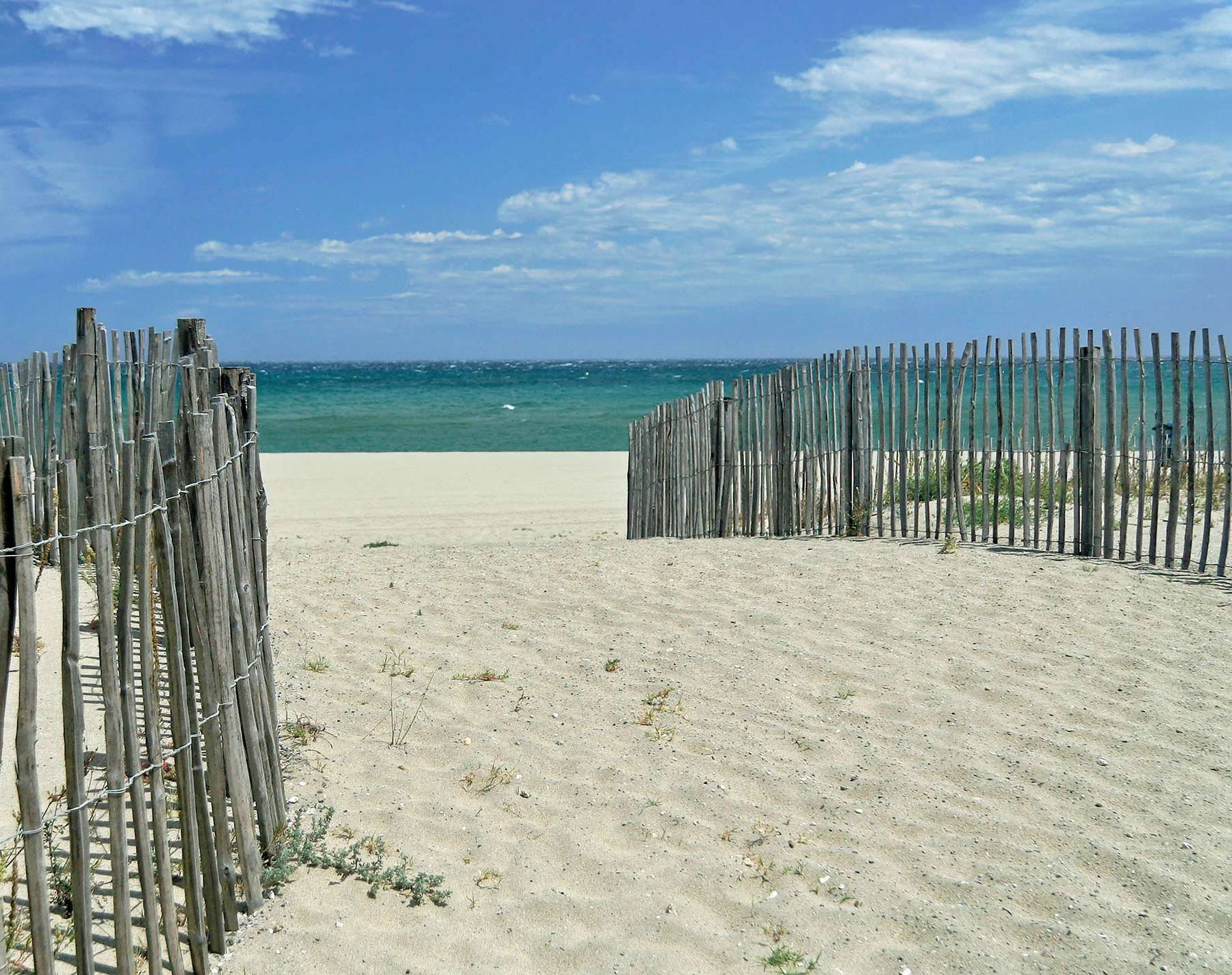 Camping Torreilles
While you're on holiday come and discover the delightful village of Torreilles, in the Pyrénées-Orientales, between Perpignan and Leucate. With gorgeous scenery, the Mediterranean coastline and the culture of Catalonia, get ready to be bowled over!
A bewitching Catalonian soul, intoxicating examples of wild nature, a fascinating village centre, captivating beaches of white sand etc.
Your search results: 1 Campsite
Camping holidays Torreilles
In Torreilles, it's up to you to put together the perfect blend for your next camping holidays! A bit of bathing in the sea here, a spot of walking in the heart of a protected natural environment there and, to lift the whole thing, a soupçon of delicious local Mediterranean food! And if you'd rather, you'll also be able to wander along the mediaeval paths of this unusual village, and, as you round a corner, find yourself in an ancient little square where you'll be able to stop off for a nice drink.
You'll soon see that Torreilles is a bit like a fine wine: you take some time choosing it, you're keen to get a taste of it and, once you've got an idea of all the flavours, there's only one thing you want: some more!
Camping Torreilles
There are countless features that you'll find delightful during your stay in Torreilles. So why not start with the highlight of the village, ie. the Mediterranean? With its 4 kilometres of Blue Flag coastline, its 3 patrolled beaches and its 300 metre stretch of sand dunes, this seaside resort will prove a hit with lots of people. Shall we start with the kids?
While they take a dip in the waves or proudly build their first sandcastle, treat yourself to a spot of relaxation that's for you alone beneath the sunshine. And if you feel a bit peckish, there's a wealth of choice to satisfy the needs of your whole entourage: amazing food all along the coast, and authentic dishes available in the village itself etc. One thing's for sure: you're bound to love it all! And as a digestif, how about a bike ride through the lush countryside? We just know it's going to be love at first sight!
×