Free cancellation right up until D-2 before arrival for a selection of accommodation options! ─ Find out more
Children at the Yelloh! Village Punta Milà
From its large, tree-filled spaces to its games areas, and not forgetting the entertainment clubs (during July and August) and its sports areas, everything's in place for children at the camping Punta Milà! They'll love their stay in this real open-air hotel. 
Club Kids: 5-7 years
High season
The campsite has thought of everything for its younger visitors, with the entertainment team of the Kids' Club!
Games area
Paddling pool
Outdoor games
Club Juniors: 8-12 years
High season
Children will love these outdoor holidays! The entertainment team will do all it can for them, to make sure they have a really great time!
Ball games
Table tennis tables
Tennis & basketball
Pétanque
Club Teens: 13-17 years
High season
Looking for fun, excitement, discoveries and challenges? The Teens' Club is there for your kids!
Volleyball
Tennis & Basketball
Table tennis tables
Pétanque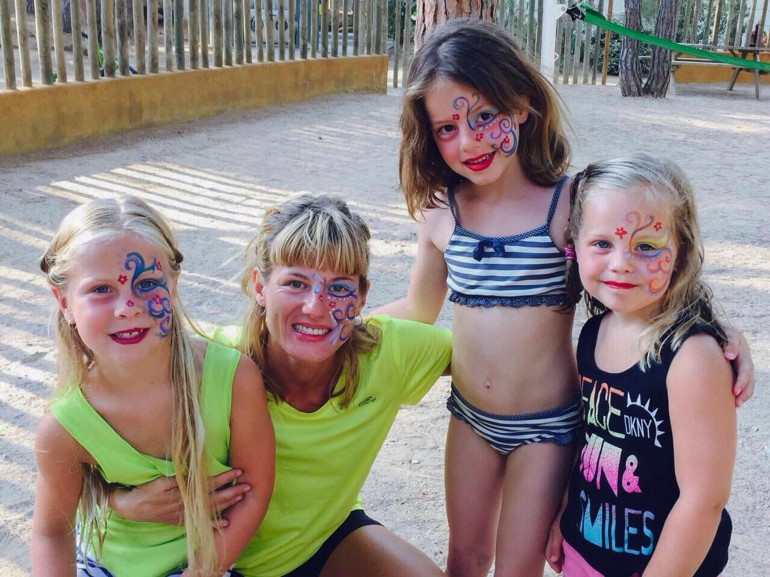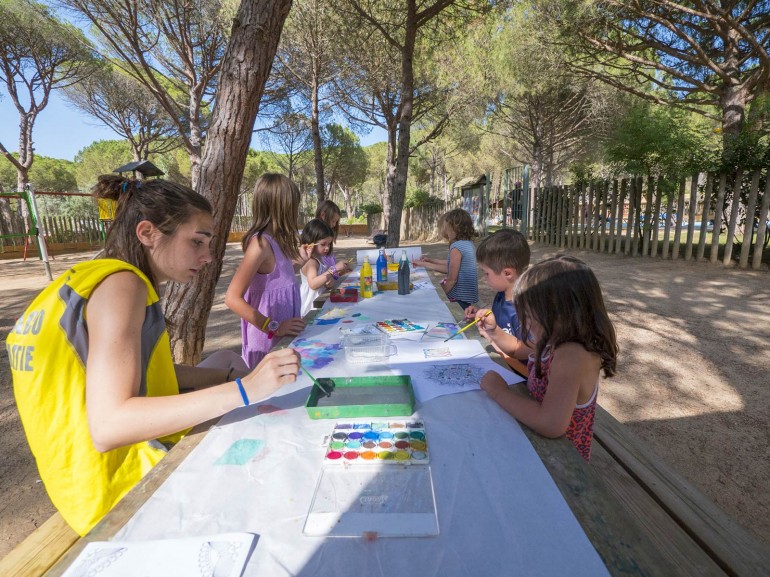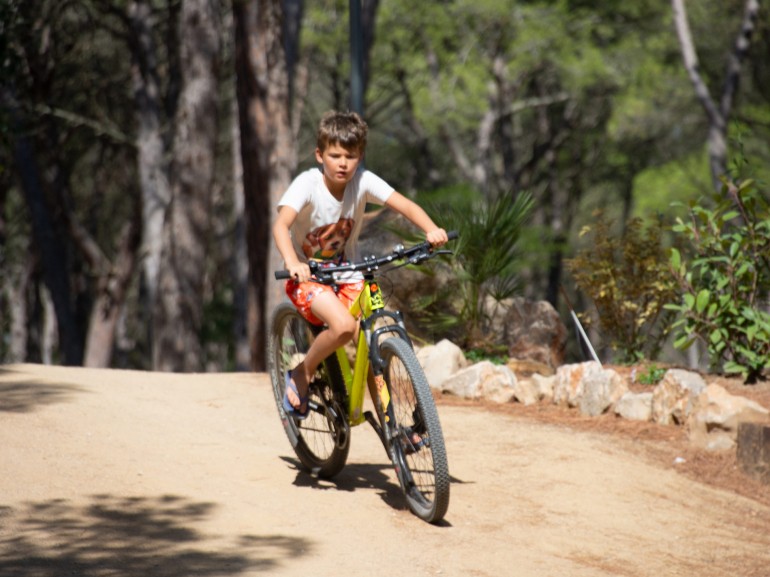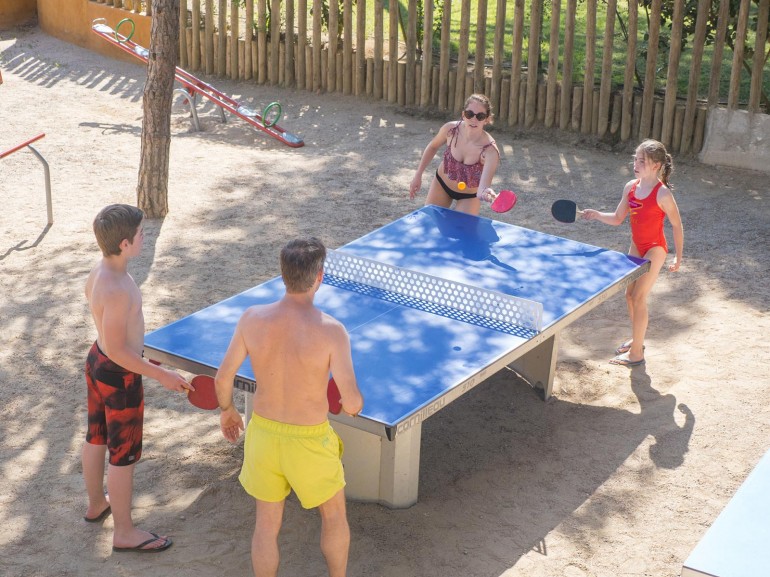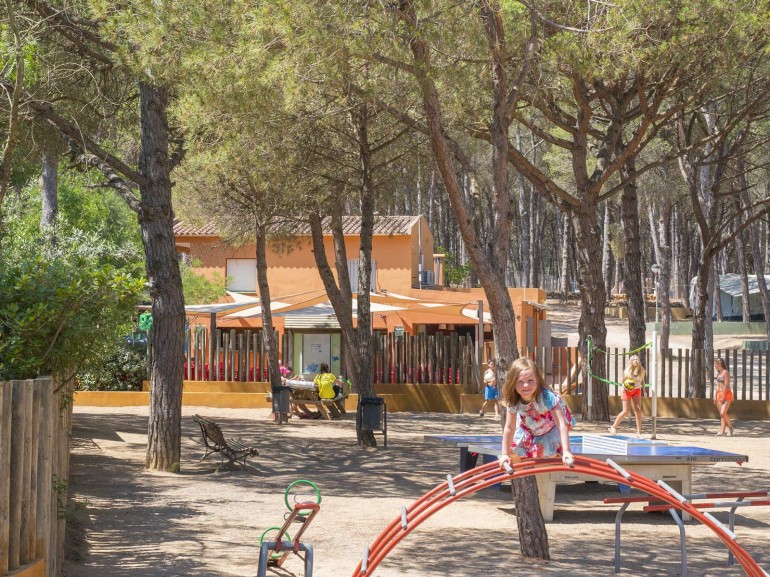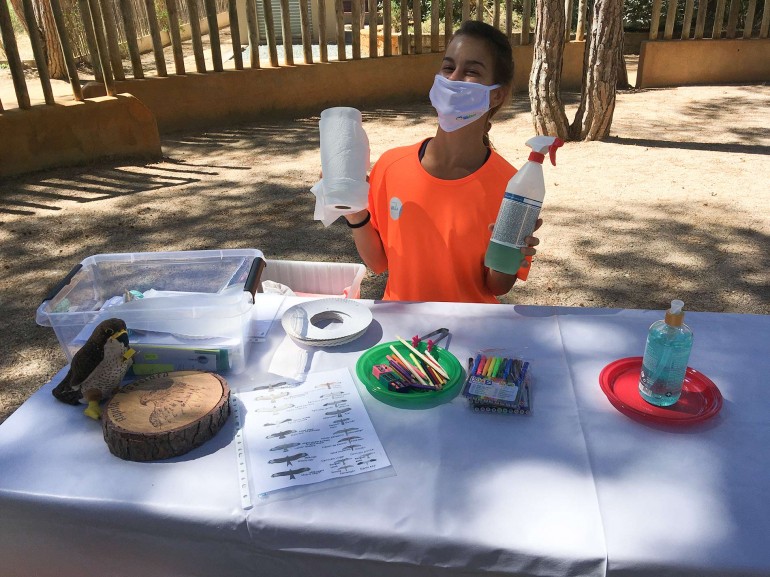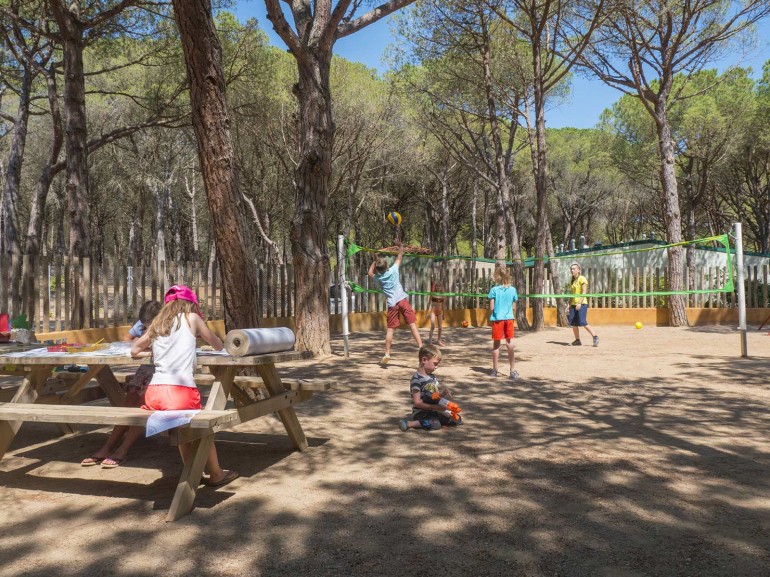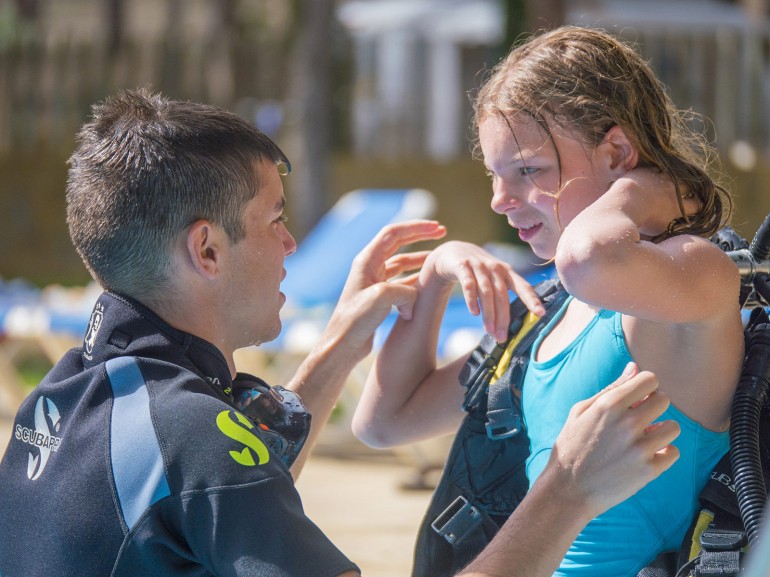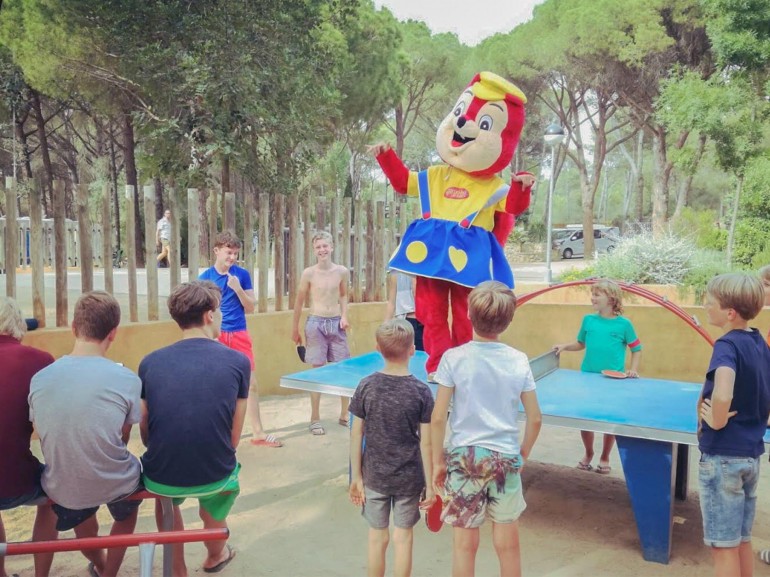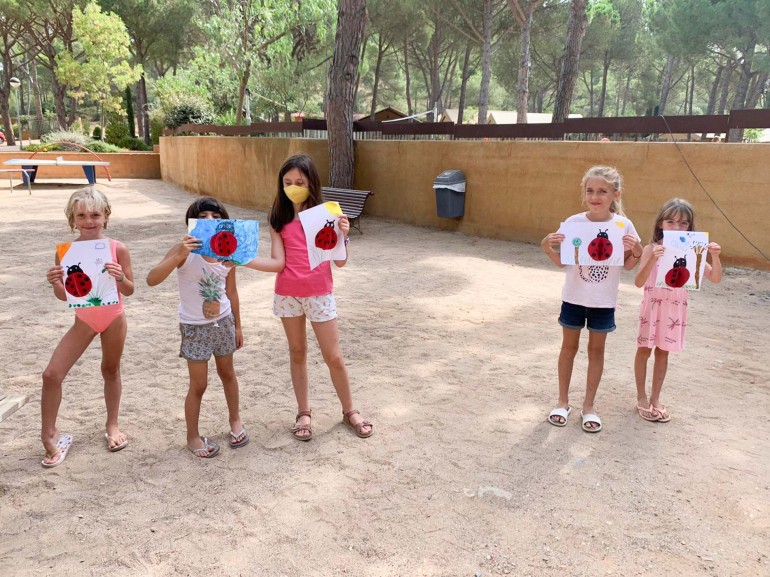 Children will just love this campsite!
Live at nature's pace, enjoy the great outdoors, have fun with the other kids in the campsite, take part in the entertainment organised by the campsite teams and more! There are just so many good reasons for your children to love their holidays at the Yelloh! Village Punta Milà. Here, they've got everything they need! 
A perfect stay for families
While the kids enjoy all the activities arranged by the campsite, parents can enjoy holidays at their own pace and really experience some freedom. At the end of the day, the whole family will be able to get together and chat about all the things they've discovered! 
Kids' Clubs opening times
Kids' Clubs are only open in July/August.
6 days a week, 2 hours per day
Julien's day, 11
10am 
I slowly wake up in my tent where I sleep with my brother. Our parents are already up and have got breakfast ready on our wooden terrace!
11am
When we're ready, we set off for the beach, just beside the campsite: there's only a little forest to walk through to get to a fantastic inlet!
1pm
For lunch, we're eating a meal my parents have put together in the kitchen area of the tent. We all sit down at the wooden table!
3pm
After a short siesta on the campsite hammocks, mum and dad are setting off for a hike in the nature reserve. And I'm off to the swimming pool!
8pm
Today there's a big paella evening at the campsite restaurant, which'll be great! I'll meet all my new friends there who I've met at the Junior Club. 
×