Organise your seminars and receptions
In order for your guests to remember your seminar or reception, opt for the natural beauty of an outdoor setting at Camping Le Bout du Monde.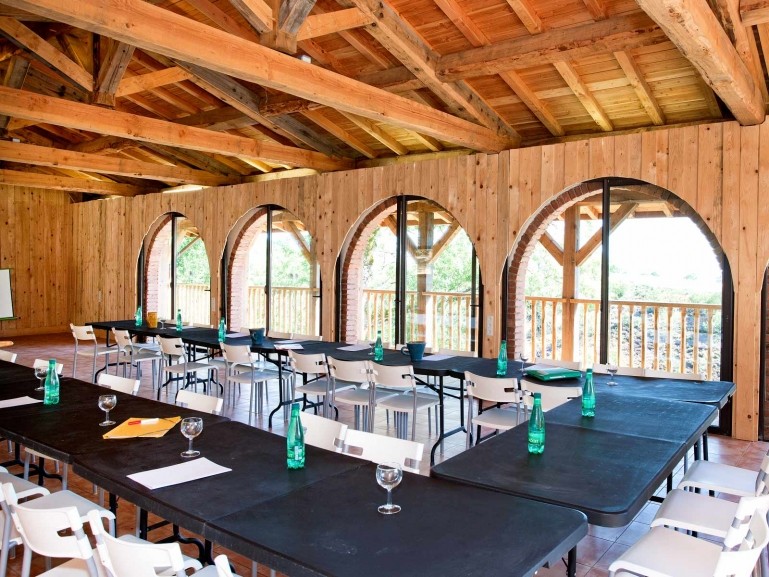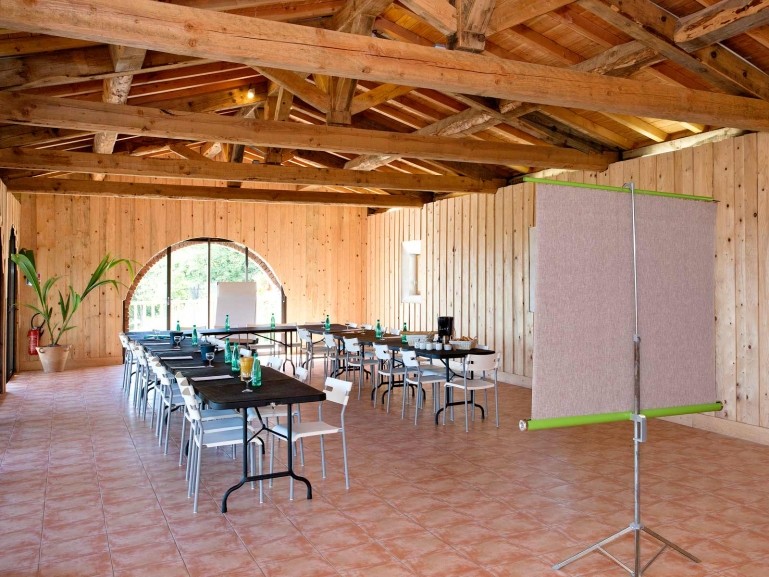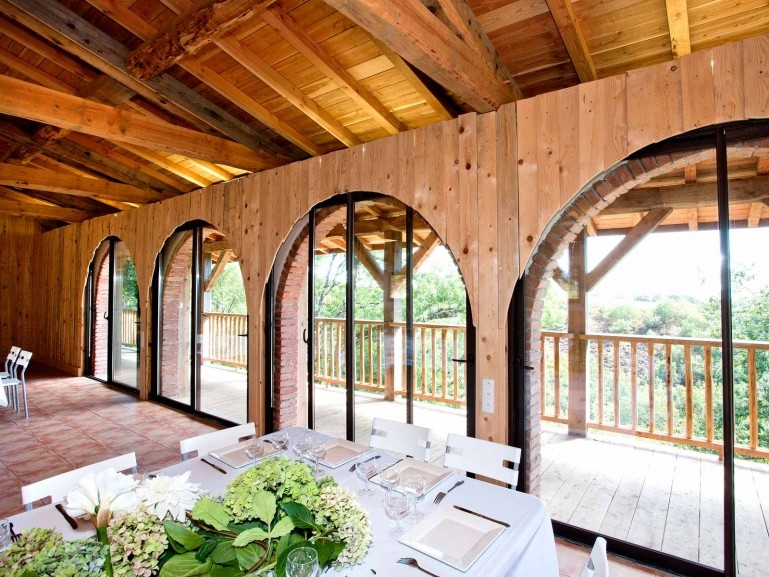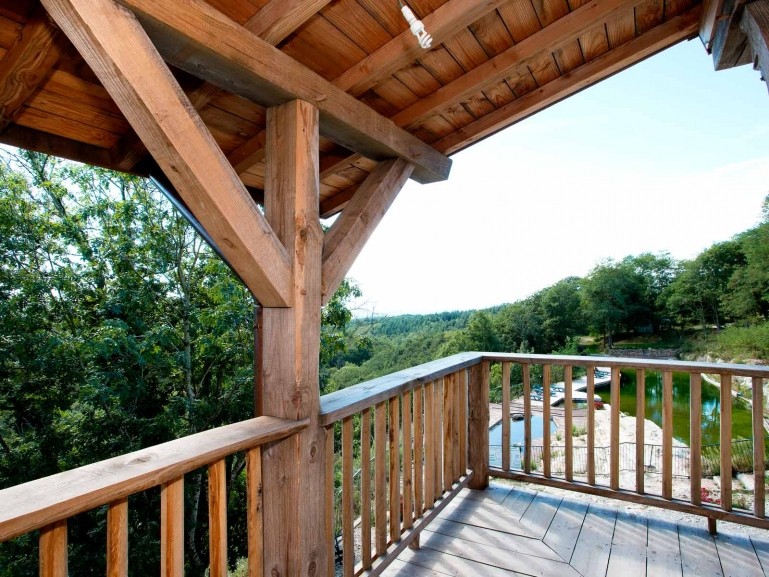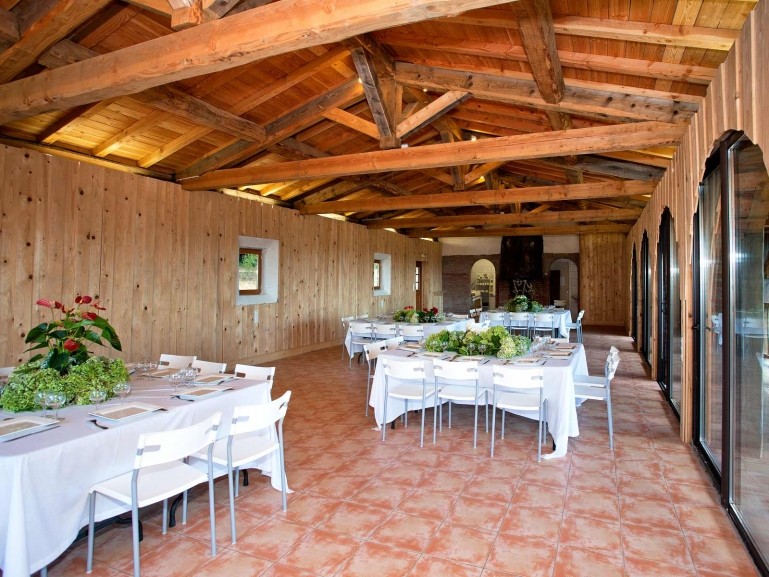 Combine work with relaxation in an idyllic setting.
A sound system, wireless microphones, flipchart, video projector - find all the infrastructure, equipment and related services directly on site. Organising your seminar will be child's play. With restaurant and accommodation, activities and entertainment, you'll find everything here! Invite your employees to look at the world of work from a different angle.
Discover nature's treasures beside the campsite between meetings. The majestic Montagne Noire and its flora and fauna await you for long revitalising walks. In the evening, sample the local vintage at the campsite's partitioned wine bar, while bands playing Gypsy jazz, rock, and even salsa music provide lively and compelling entertainment.
Celebrate the most important (and beautiful) events of your life with your family and friends.
Celebrate your birthday, christening or wedding at the Bout du Monde - every occasion is a great opportunity to invite your friends and family for a memorable celebration. Perched at the top of the Montagne Noire overlooking a magical panorama, the campsite reception room will give your event a special setting. The slightly eccentric room will make it superbly unique.
Punctuate your reception with the different activities on offer at the campsite and surrounding area - introduction into local cuisine, climbing, potholing, fishing, and much more!
Information and bookings :
Maximum capacity: 80 persons
Request a customised quote by completing the online form.
×