L'Océan Breton family camping for children and teenagers
The camping L'Océan Breton enjoys a lovely location in the grounds of the château, and can provide children with just what they're craving, with activities to suit them all. So they can enjoy a bit of autonomy and head for the kids' club to take part in some artistic or sports-based activities, or do a bit of fancy dress, but above all have fun and enjoy meeting some new people, under the leadership of a team of organisers who are here to look after children aged 5 to 12. For younger children, the yurt is available for parents and children to enjoy in total freedom, from dawn til dusk, for some great times playing games and having fun together in a gentle, cocooning space.
Special Babies : 0-4 years
Throughout the season
In this family-friendly campsite, you'll find an area that's totally given over to the little ones. They'll have a lovely time here, under parental supervision.
Games for younger children
Paddling pool
Covered aquatic games area
Club Kids: 5-7 years
Throughout the season
Outdoor holidays, dynamic entertainment team, wide range of activities... What more do you want from a Kids Club?
Fancy dress parades
Shows
Outdoor games
Dancing
Painting
Treasure hunt
Arts & crafts
Magic tricks
Mini disco
Club Juniors: 8-12 years
Throughout the season
Kids have everything they could possibly need for an amazing holiday! Unforgettable moments on the horizon...
Olympiads
Shows
Pedal go-kart races
Football tournament
Campfires
Disco evening
Sports tournaments
Outings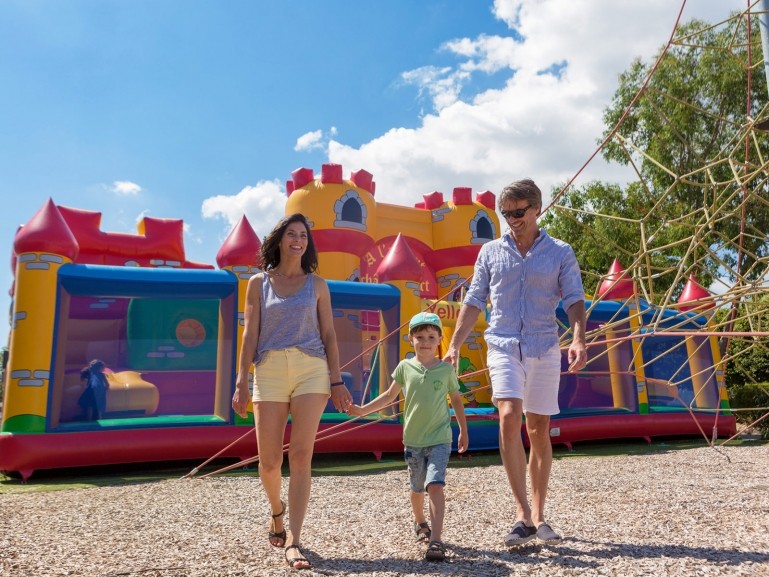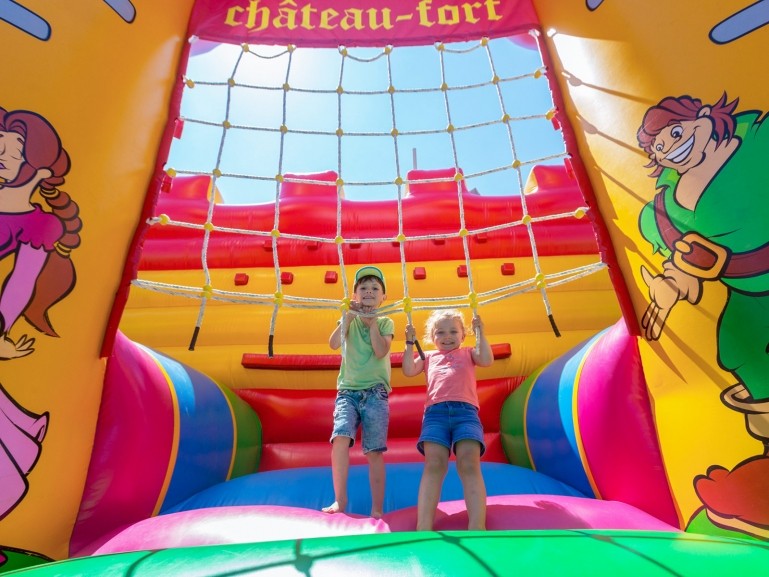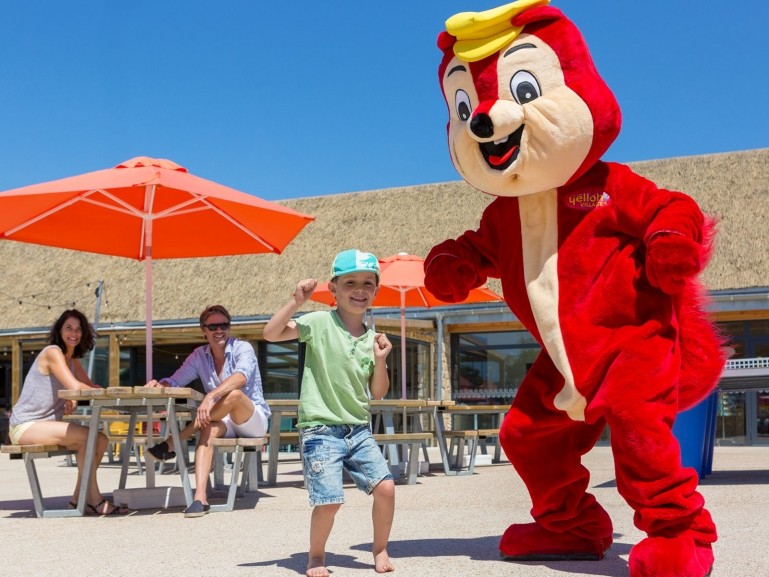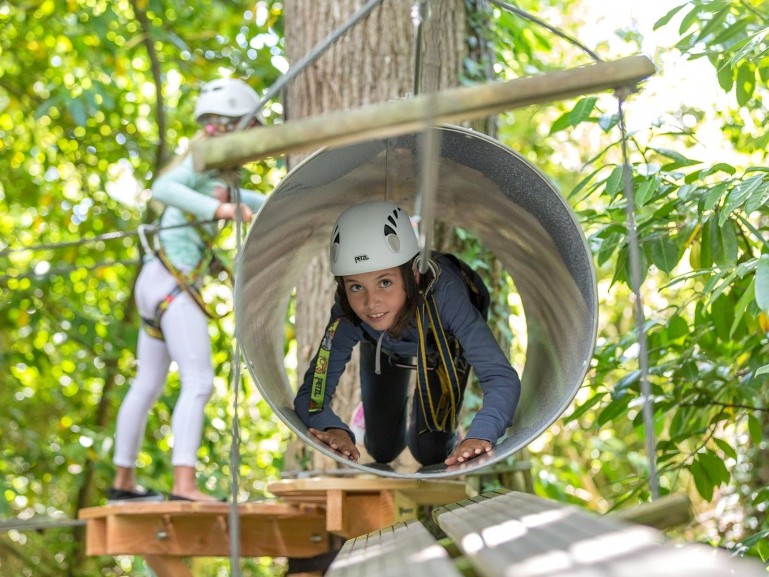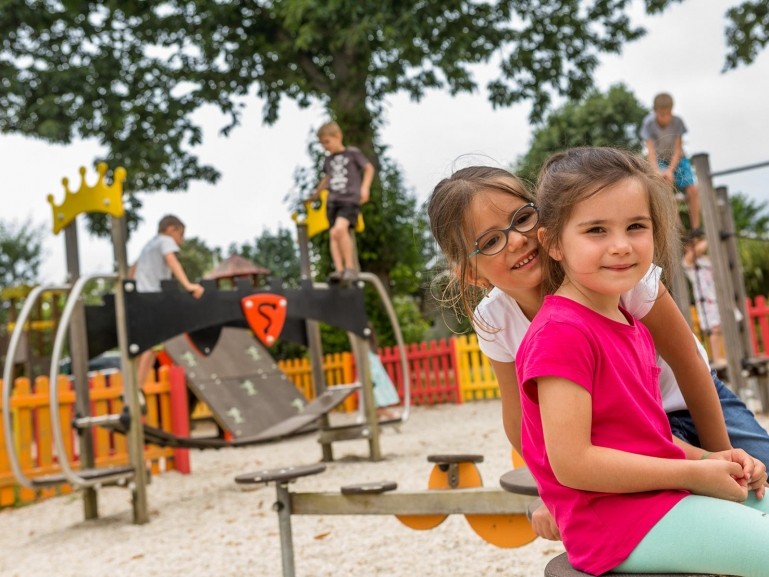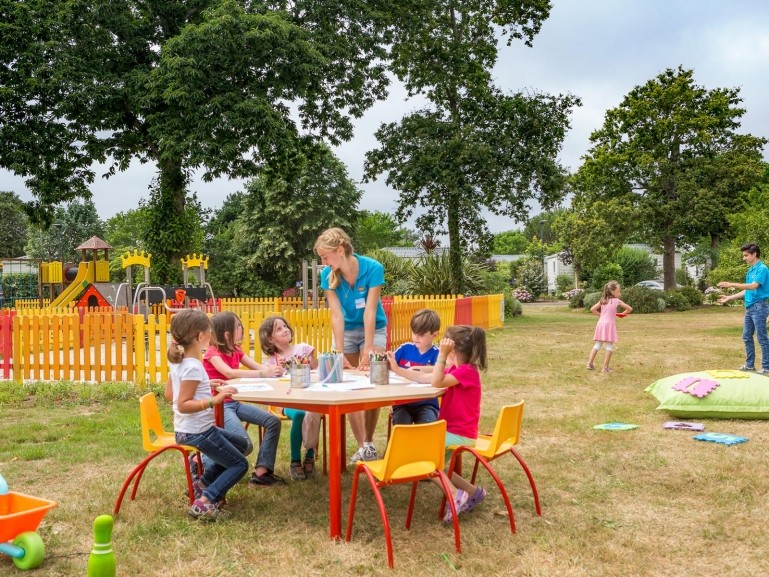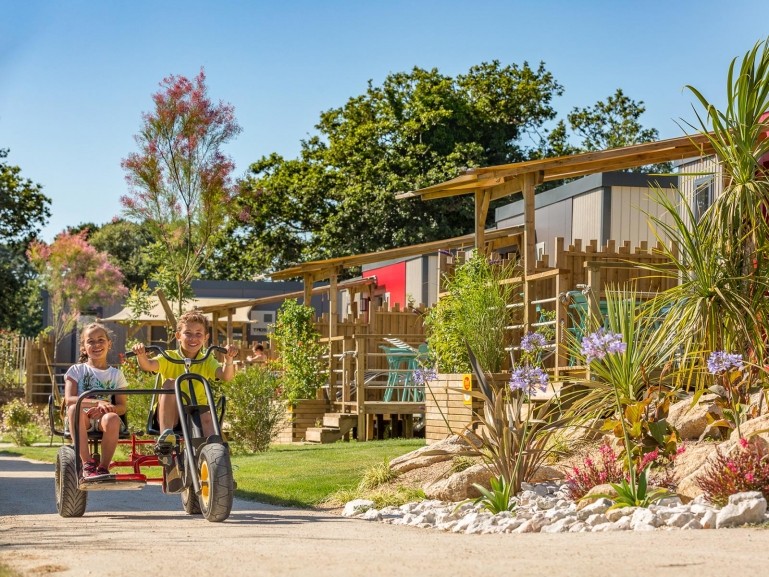 Welcome to the kids' clubs!
In the grounds of L'Océan Breton, kids turn into little imps who are a bit mischievous and rebellious! In the mornings and afternoons, our team of organisers arranges all sorts of fun, creative and sporting activities that are suited to their age groups. Yelloh! Kids aged 5 to 12 will have a fantastic time!
Video children and teenager
And the fun goes on… but not too late!
Children have evenings that are especially for them, with shows, fancy dress, parades and more! A great opportunity to meet up with their new friends and go to bed after having had a fantastic time!
Kids' Clubs opening times
Kids' clubs are open throughout the season :
Low season: 10am to 12pm or 3pm to 5pm, 5 days a week
High season: 10am to 12pm and 3pm to 5pm, 5 days a week
Mathis' Day, 8 years old
9am
This morning, I'm off to buy things for breakfast. Before heading for the mini-market, I stop off at the bouncy castle! Now it's time for bread and crunchy croissants!
10am
Off to the Mini Club; the organisers have arranged a treasure hunt in the château grounds, and I'm going to be in the pirates' team. My costume is ready and now I'm having my face painted!
12pm
Picnic at the beach, a nice splash around in the water and a lie down.
3pm
Now I'm ready to have a go at the adventure tree-climbing course, which I won this morning at the Mini Club. My team found the treasure!
5pm
I love using the swimming pool, especially the waterslides and water games area!
8pm
Off to the Junior disco. We did the dances again at the swimming pool just now, I was with Juliette, and we'll be meeting up again.
×