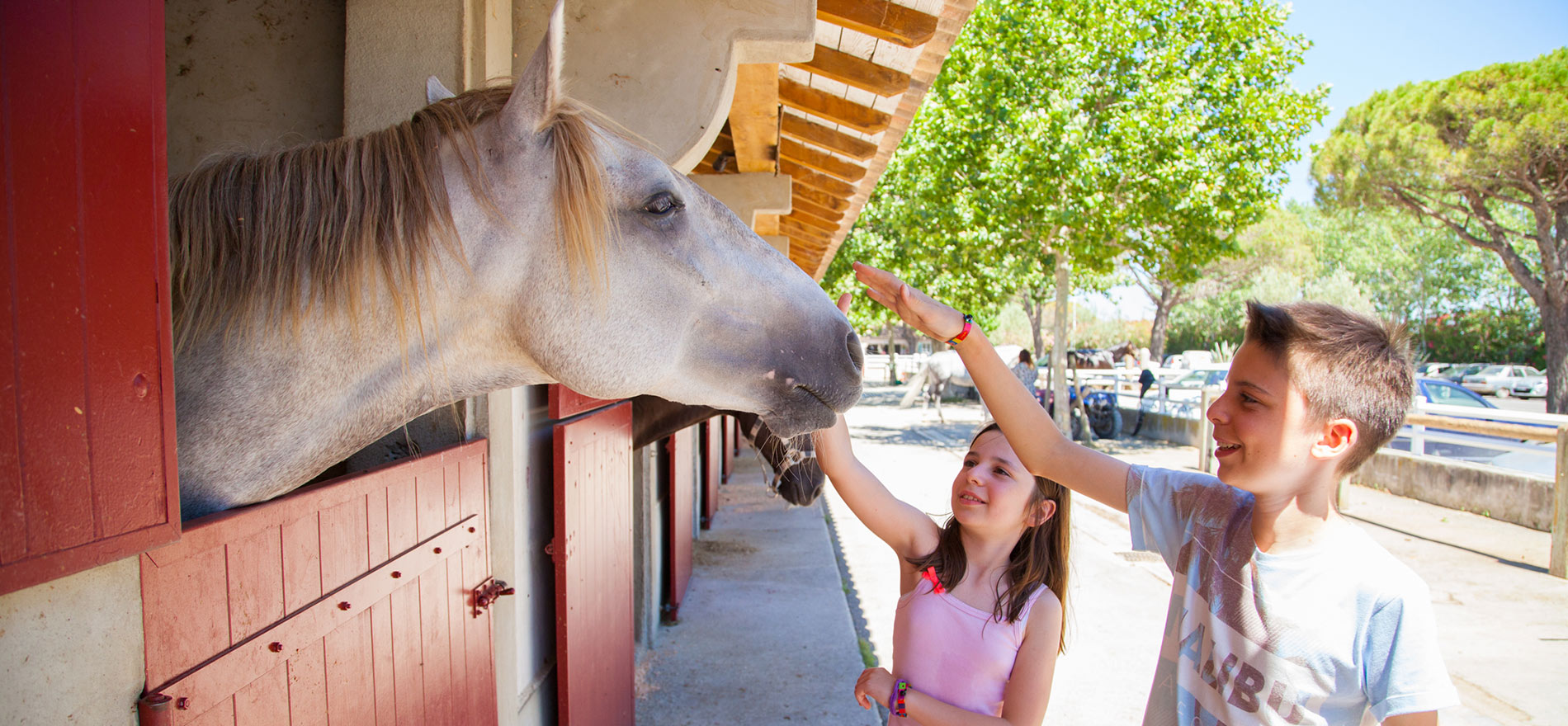 Into the saddle!
6 minutes

For the kids
Keep in shape
On foot: not very original. By bike: done it! By car: not so good for the planet. So why not go exploring on horseback?
The horse: noble, intelligent, soothing and, on top of all that it's such an endearing animal! So it's hardly surprising that we spontaneously feel a very special affection for it. Above all, riding is a question of mutual respect and a close relationship between man and animal.
Whether you're a sports enthusiast or not, that emotional response is ever-present. And whether you ride regularly or just from time to time, it's an activity that puts you in close contact with nature. Listen to the wind in the trees, breathe in the rich scent of the garrigue, feel in total harmony with your horse, gather speed and watch the scenery fly past...
There is no doubt about it, riding is a wonderful way to discover a region.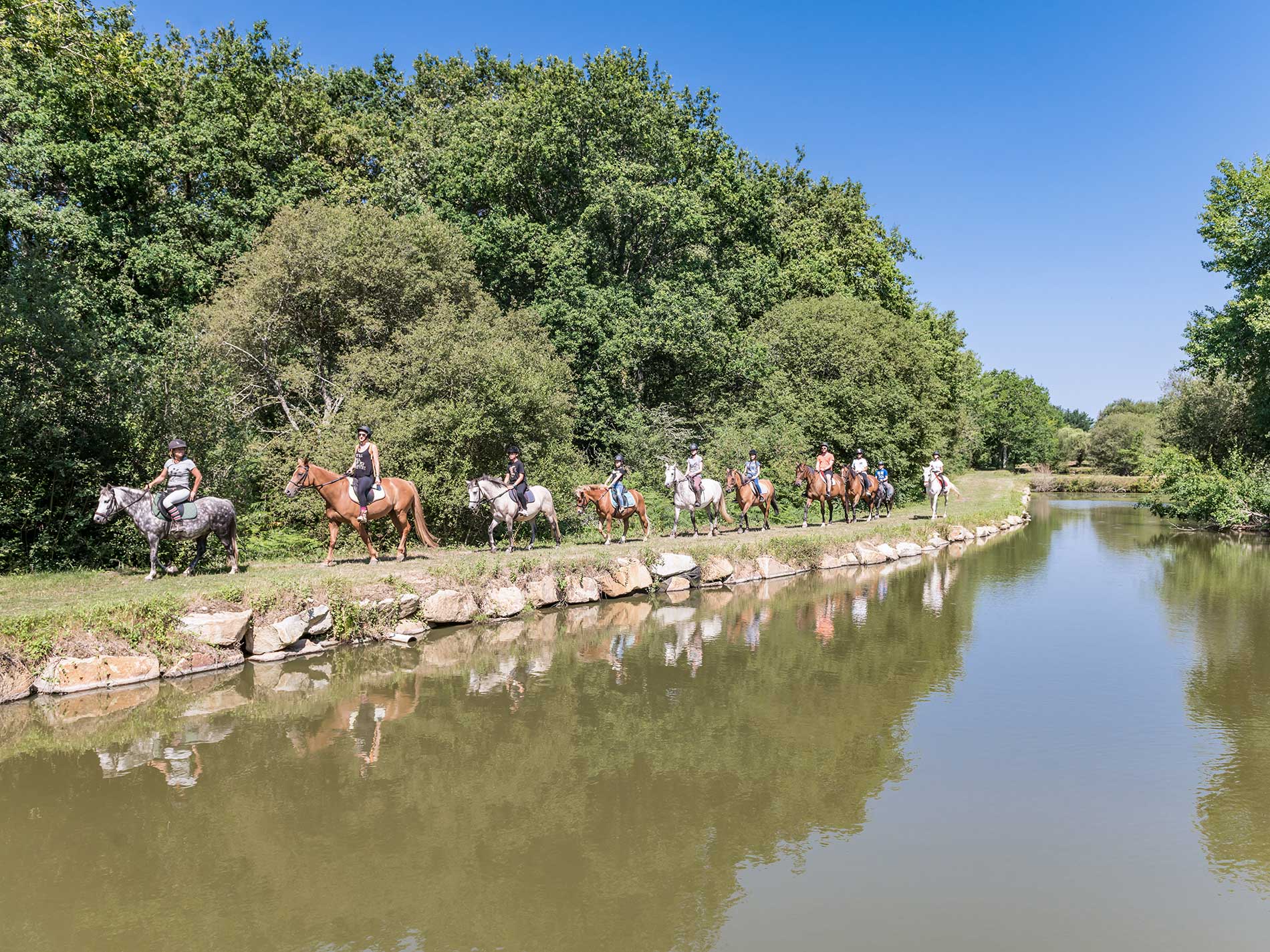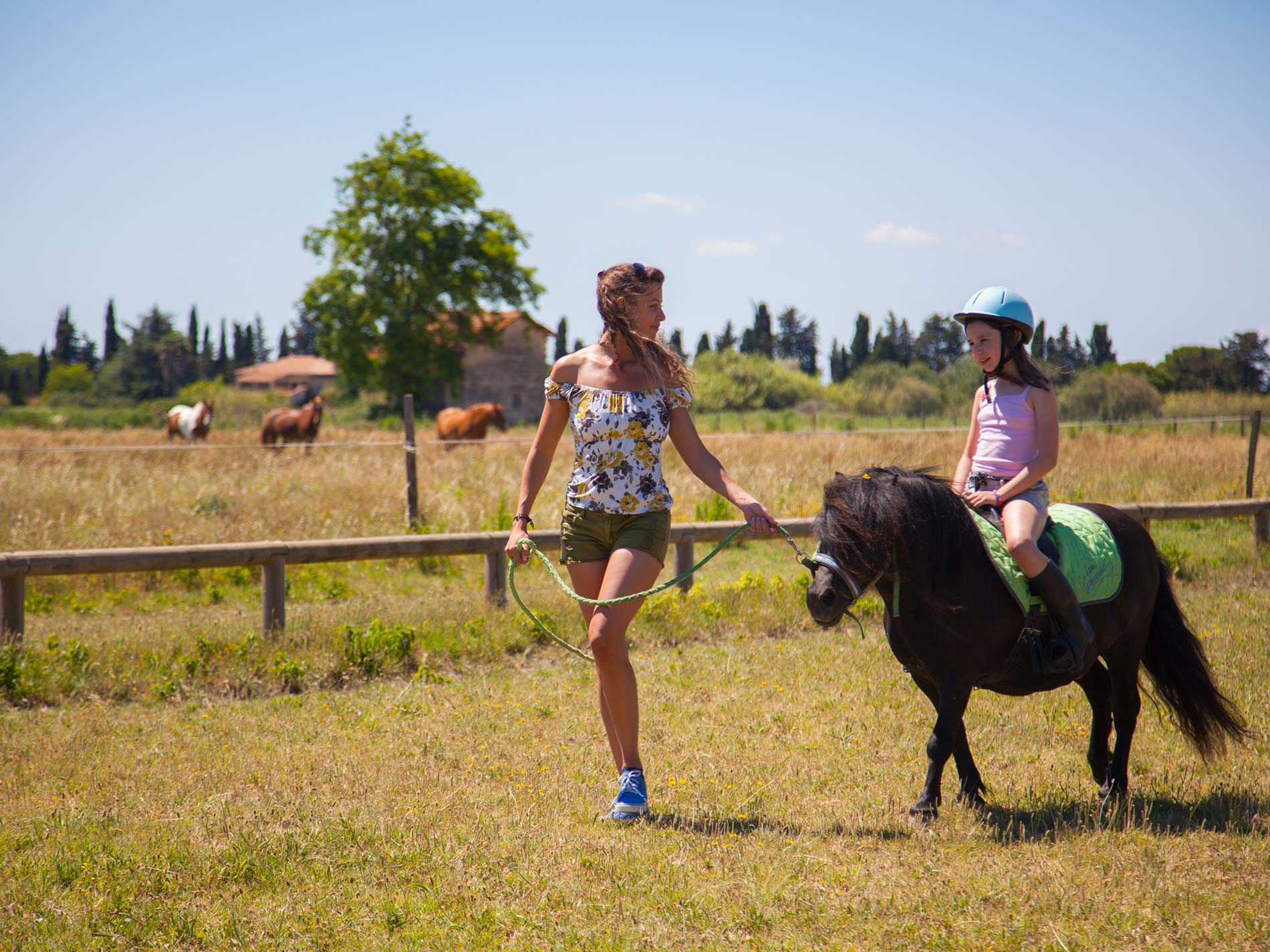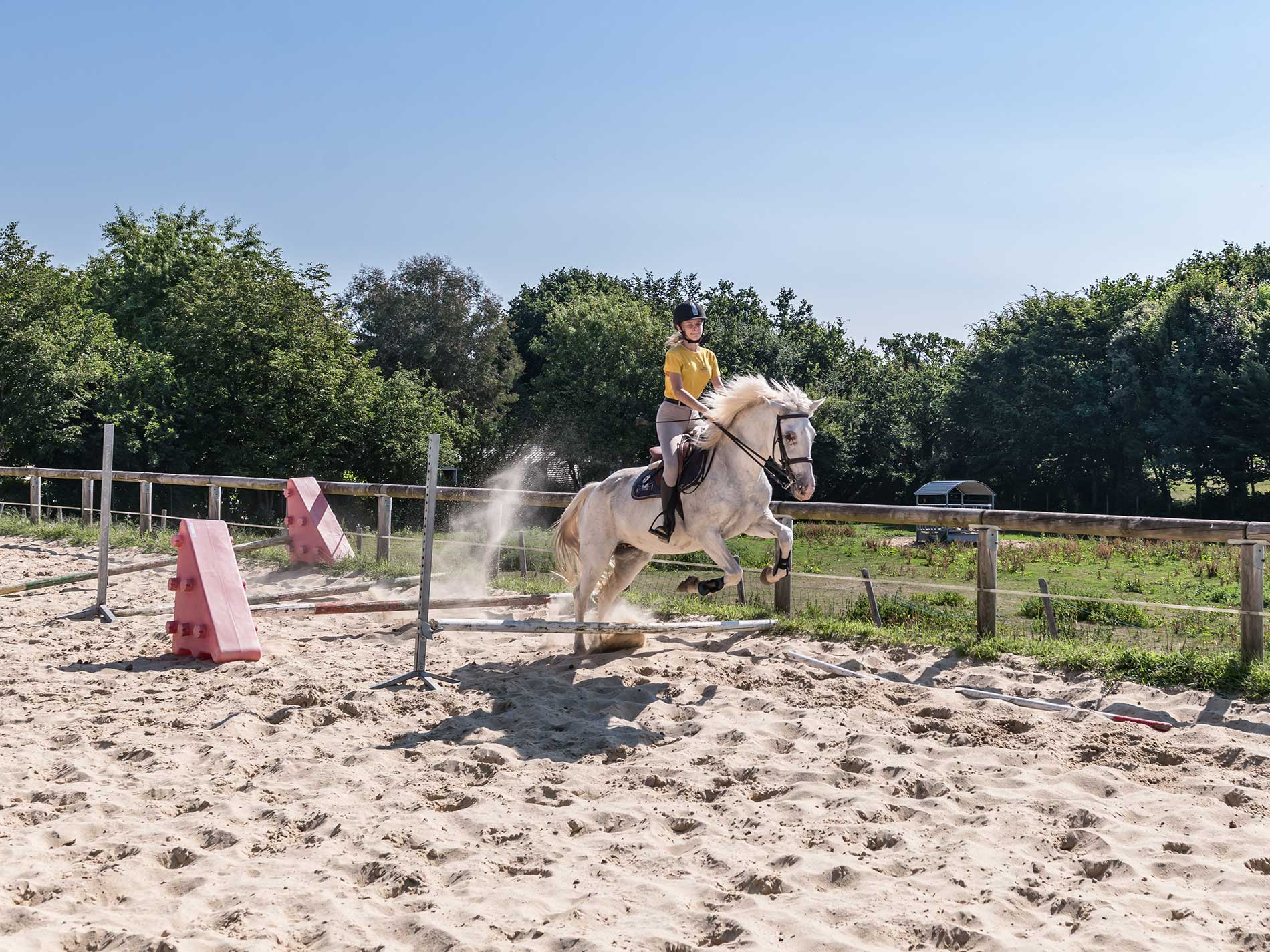 Little rider

grows up

It's hardly a scoop, but kids adore horses and ponies. Their faces light up when they see a horse and they'll be grinning from ear to ear if you offer them a chance to get into the saddle. And if they love their outing on a pony, why not offer them a riding course for a few days; you won't regret it... and neither will they! It will only take a few lessons to see the shyest become more confident and the most emotional improve their self-control. Each time, there is a real complicity that develops between child and animal.

And riding is also a great idea for teenagers. It's an activity that gives them a true feeling of self-worth! Brush, hoof-pick, curry comb... the horse is totally reliant on the rider for its well-being, a sense of responsibility that brings its own personal pleasure. And then, whatever their age, meeting up with their horse again each morning is always a moment of intense happiness.
An experience

to share with all the family

Riding over the dunes with the family as the sun begins to set, a gentle trot through the forest... Horse-riding is always an absolutely magical moment to share.

The wonder of it all, those new sensations, that close encounter with an animal, there is nothing better for strengthening family ties! A unique experience that will remain for a long time amongst the indelible memories in the photo album. An unforgettable moment! After your ride, don't be shy: congratulate your mount and be proud of the exploit accomplished.

Then it's time to say goodbye... until the next time!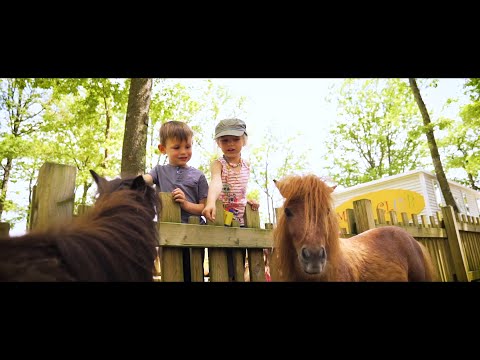 ×