Free cancellation right up until D-2 before arrival for a selection of accommodation options! ─ Find out more
Children at the Yelloh! Village Domaine de l'Orée
Looking for a campsite for your children? Somewhere they can have fun all day long? A unique location where everything's been designed with them in mind? Then stop right there! You've just put your finger on the camping Domaine de l'Orée! Clubs for children aged 5 to 12, 3 playgrounds, an aero-game, a multisports ground etc. And all just for them!
Club Kids: 5-7 years
Throughout the season
Having fun with the organisers, making new friends, discovering new things and having a great time at the same time: that's what's in store for your children at the Kids' Club:
Handicrafts
Outdoor games
Cooking lessons
Zumba lessons
Club Juniors: 8-12 years
Throughout the season
So how do you envisage your children's holidays? Wonderful? Great? Well they'll be truly exceptional with the Juniors' Club:
Handicrafts
Outdoor games
Cooking lessons
Zumba lessons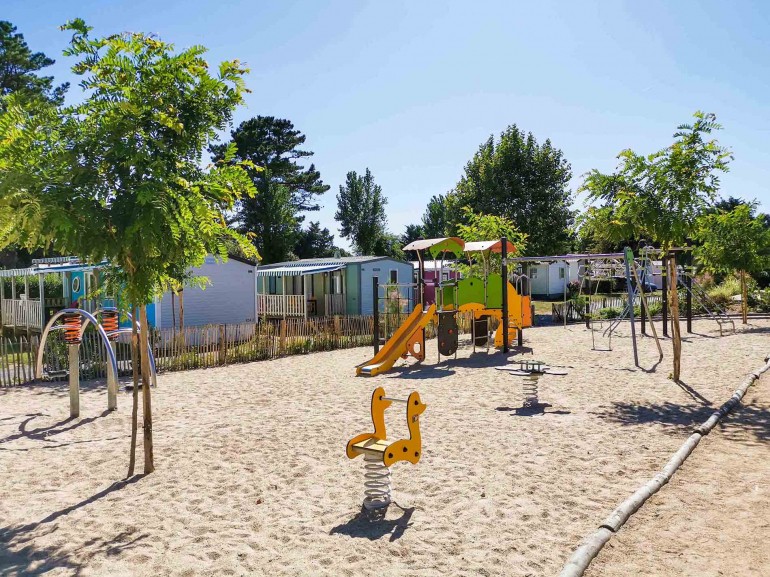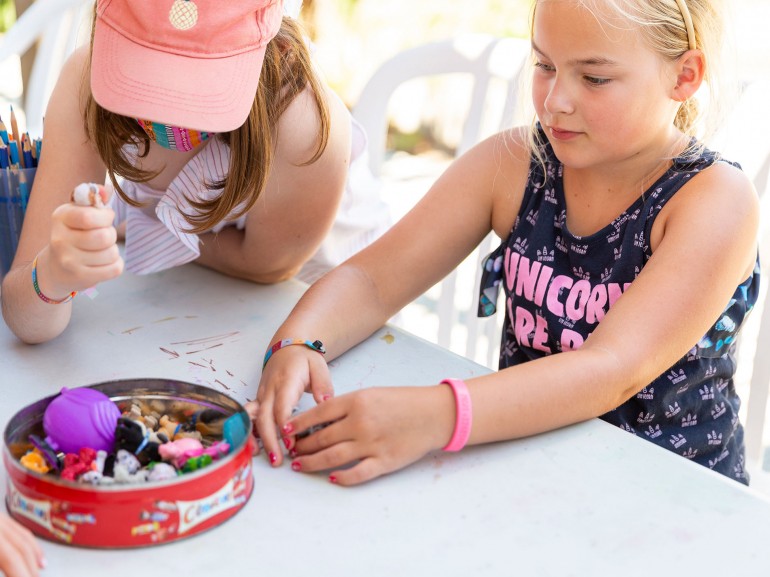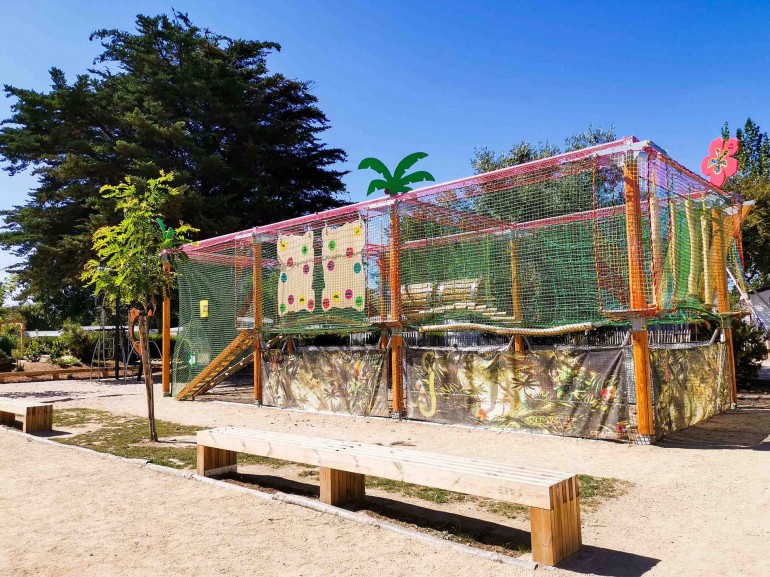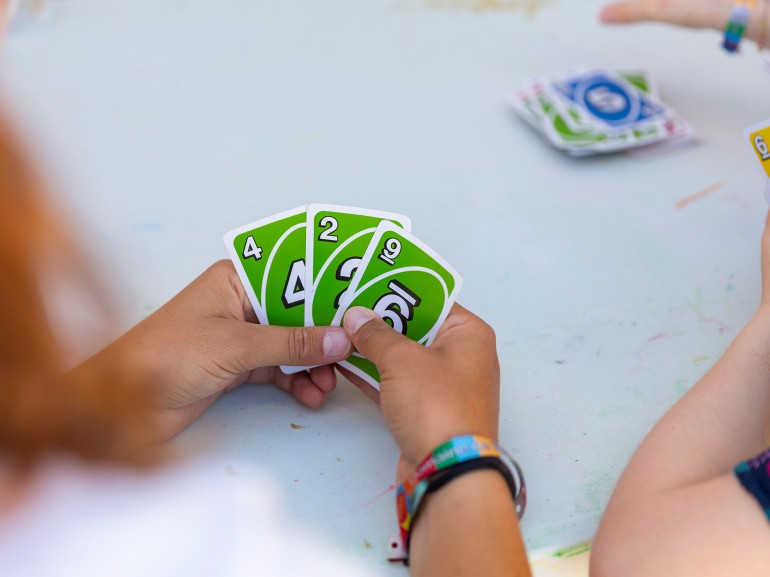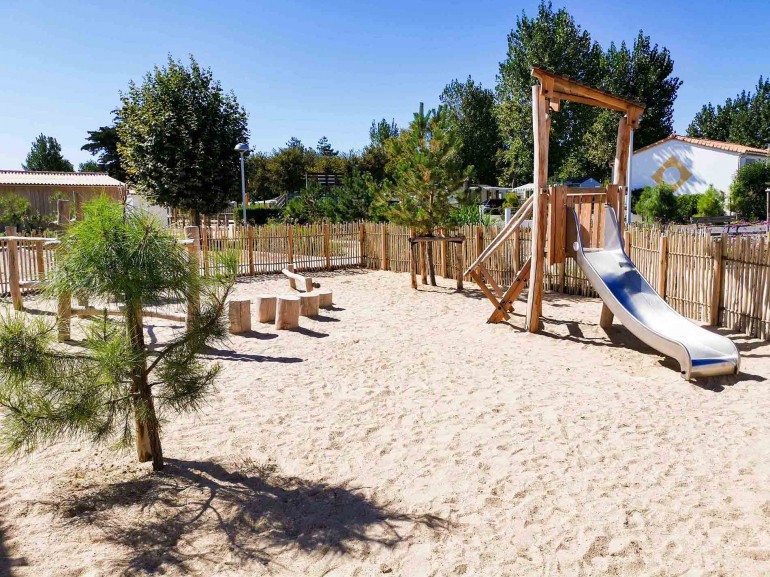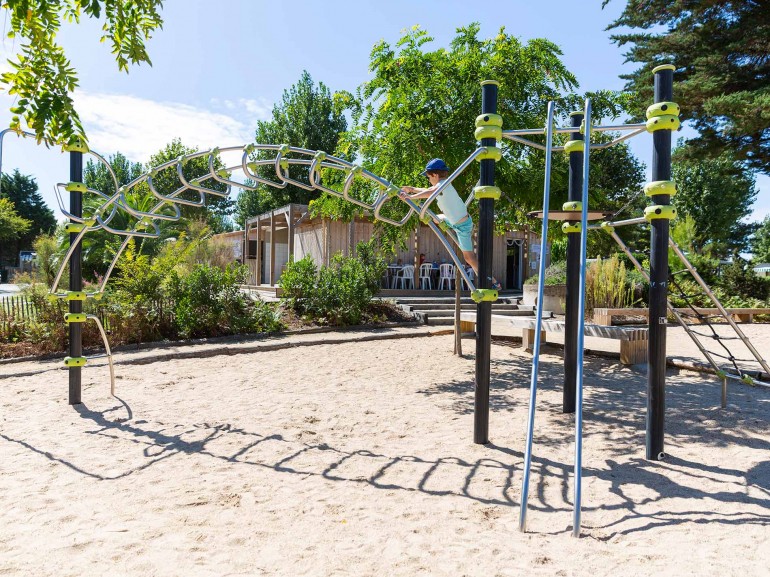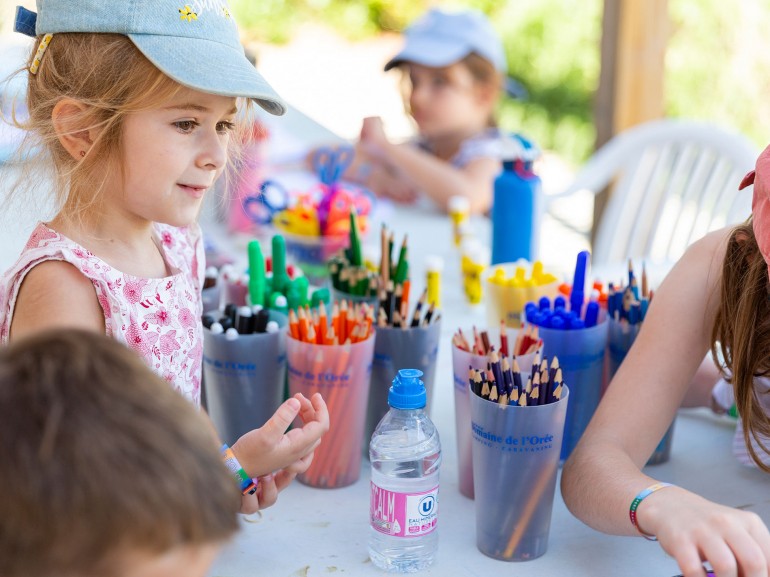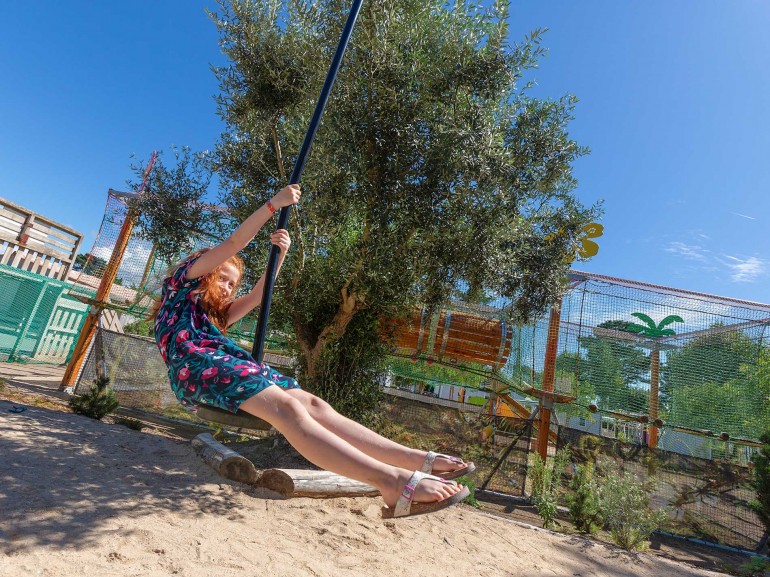 A children's paradise
There's not just one, not even two, but three playgrounds awaiting your children at the Domaine de l'Orée. They'll be shooting down slides, playing on the swings, climbing right up the climbing wall, running across the little bridges, bombing down the zip wire etc. One thing's for sure: they'll be wearing themselves out properly! But that's not all, as there's an amazing amusement up high with 10 discovery activities that they'll just love: the aero-game. They're going to just love their holidays here!
The children's day
Once a week, the organisers put aside a wonderful day with their friends. From morning til evening without a break, your little ones will be having fun, lots of laughs and getting involved in loads of games! What about lunchtime? They stay with us, and lunch is taken care of (paying). They really won't want to miss this amazing day, so don't forget to register them at reception.
Children's club opening times
The children's clubs are open throughout the season.
Low season: 2 hours per day, 5 days a week
High seasons: Sunday to Friday, 10 am to 12.30 pm and 3 pm to 5 pm
Alex's day, 6 years old
9 am
I wake up slowly, mum has got breakfast ready for me on the terrace of our accommodation. I need to get ready for the Kids' Club!
12.30 pm
That was really great! I had a fantastic time with the organisers and my new friends. This morning we were learning to cook! I've got flour everywhere!
3 pm
We're cycling to the beach with our parents. I've brought a rubber ring along too for playing in the sea. It makes me feel like I'm flying.
6 pm 
The sea was lovely. Now I'm off to play with my friends on the aero-game. It's really fun climbing the walls!
8.30 pm
We're rounding off this really cool day at the "La Paillote" restaurant. They make my favourite hamburger there too!
×